BBQ Chicken Slider Recipe
This easy BBQ Chicken slider recipe is perfect for summer entertaining or a Game Day party! No BBQ needed, they can easily be made in your oven!
The homemade BBQ Sauce really kicks them over the top and you can split the batch of sauce and use it on my BBQ Ribs recipe too! The two would make for a great spread!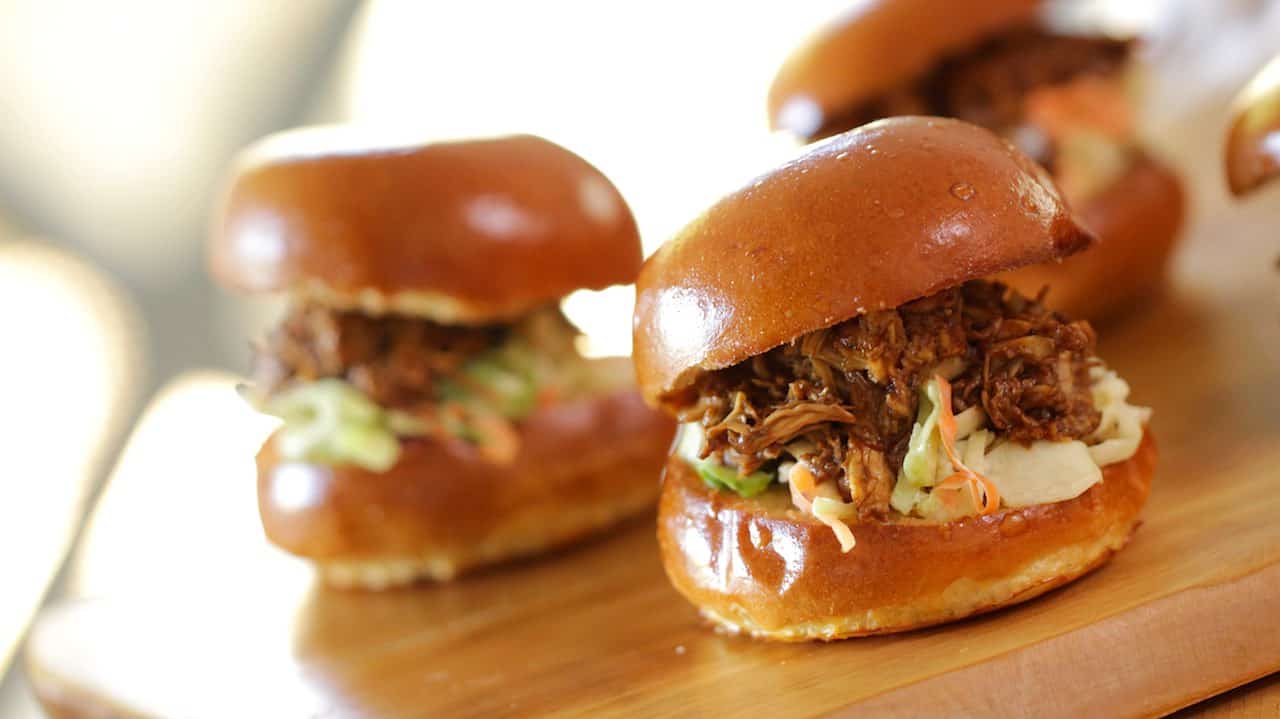 Why You'll Love This Recipe?
Easy to prepare ahead of time and then assemble and serve!
No Brioche Buns? Swap for my Classic Buttermilk Biscuits which are fantastic with these!
Set out the components on a buffet and let guests serve themselves!
What to Serve With These Sandwiches?
Watch My Video Demo of this Recipe Below!
Step#1: Roast and Shred the Chicken
These sliders work best if the chicken is shredded. You can roast your own chicken, or buy a pre-cooked rotisserie chicken to save even more time!
Even though a store-bought, rotisserie chicken can be a bit dry, the homemade BBQ sauce will fix that right up and you'll never even notice.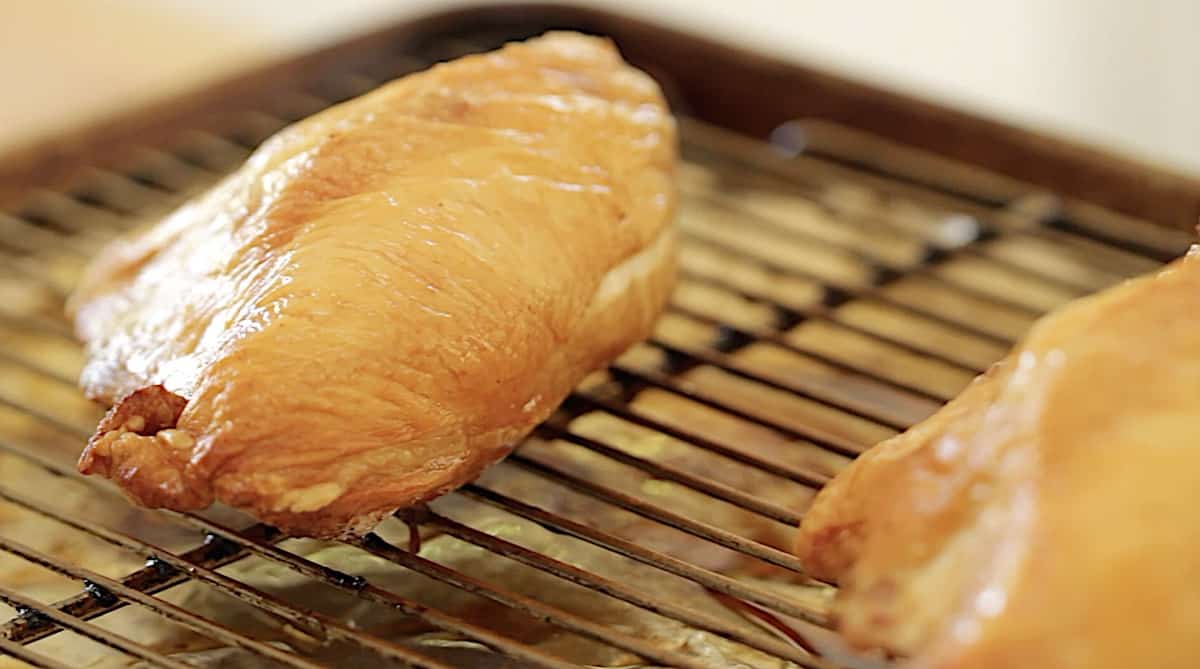 Step#2: Make the Homemade BBQ Sauce
If you have never tried homemade BBQ sauce you are in for a treat! Once you try homemade, it will be hard to go back to anything in a bottle again. And it's SO easy. Basically, you'll just add a bunch of ingredients to a pot and stir. It's that easy!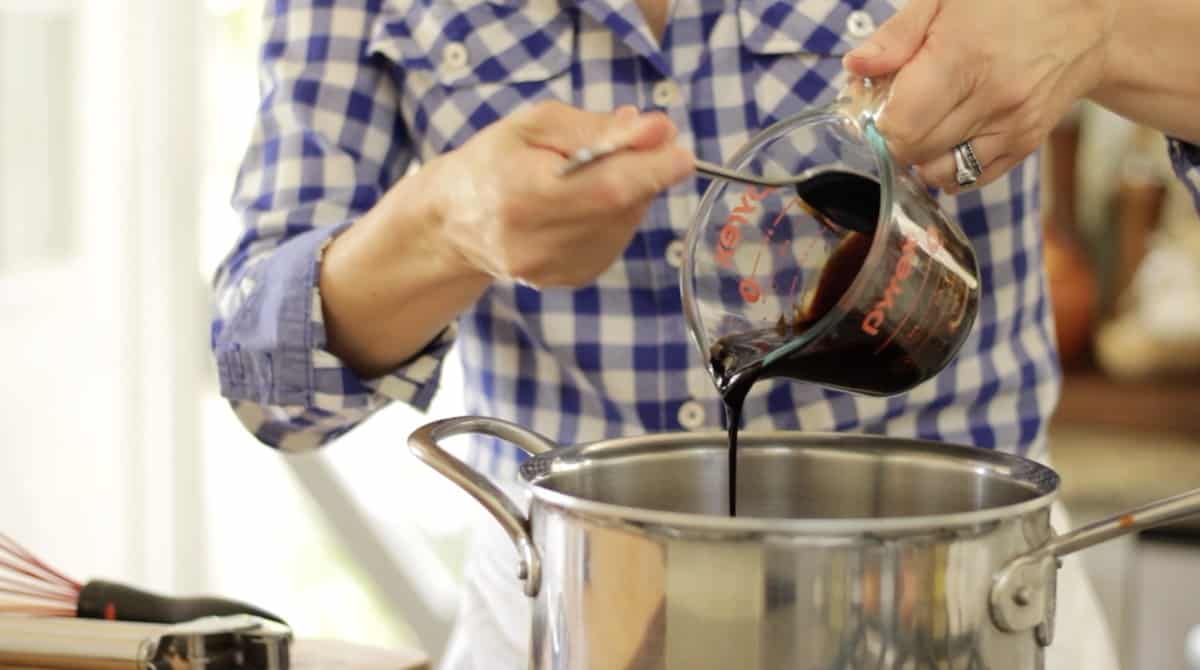 The Benefits of Homemade BBQ Sauce
What I love most about homemade BBQ sauce is the fact that you can control the sweetness and the heat.
For the sweetness, I use a combination of molasses and brown sugar. The molasses is really the secret ingredient that gives homemade BBQ sauce the best syrupy, sticky texture.
You can also control the heat in homemade BBQ Sauce. To add more or less heat, just reduce or increase the amount of hot sauce in the recipe.
Step#3: Make the Coleslaw
For the coleslaw, you will slice your cabbage and red onion thinly, then add your carrot ribbons with a potato peeler. This way they'll be easier to eat and they'll look prettier too!
Make-Ahead Tips:
To make the coleslaw in advance, keep the vegetables and the coleslaw dressing stored separately in the refrigerator.
Otherwise, if you pre-mix it, the vegetables will release their moisture and dilute the flavor of the sauce and make it runny too.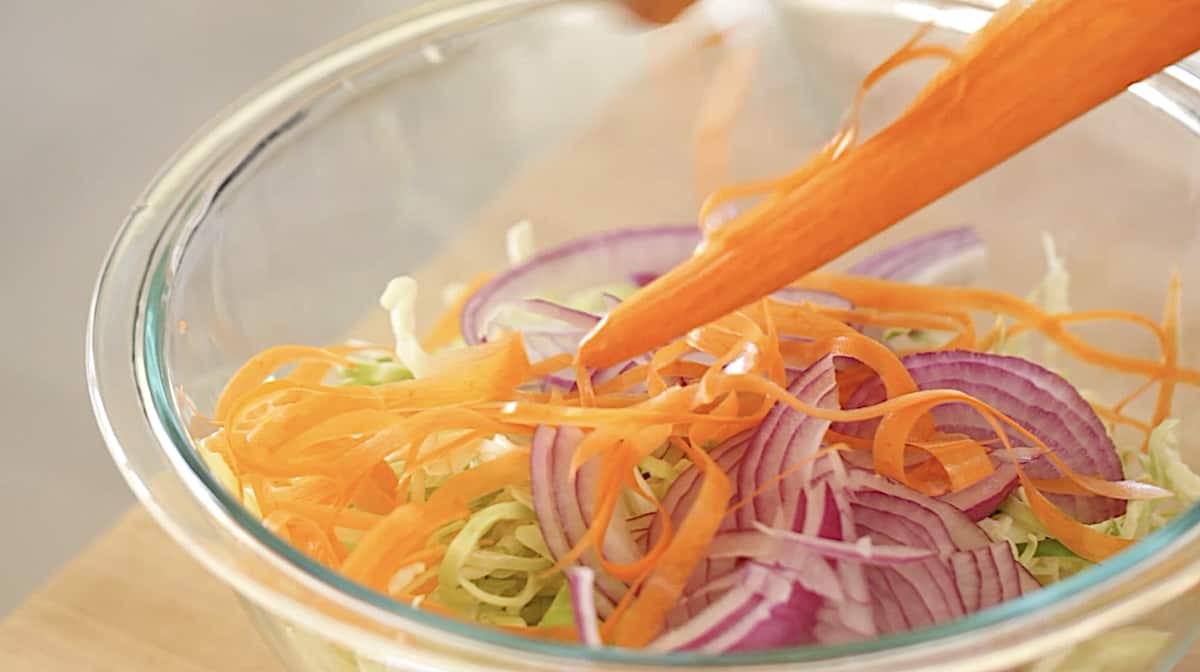 Step#4: Assemble the Sliders and Serve!
These sliders are really delicious on toasted brioche slider buns. The sweetness of the bread is a great match against the BBQ sauce.
It's worth the extra time to brush melted butter on the brioche buns before toasting them under the broiler, it kicks the whole thing up a notch. But if you can't find the brioche buns, biscuits, or small hamburger buns work too.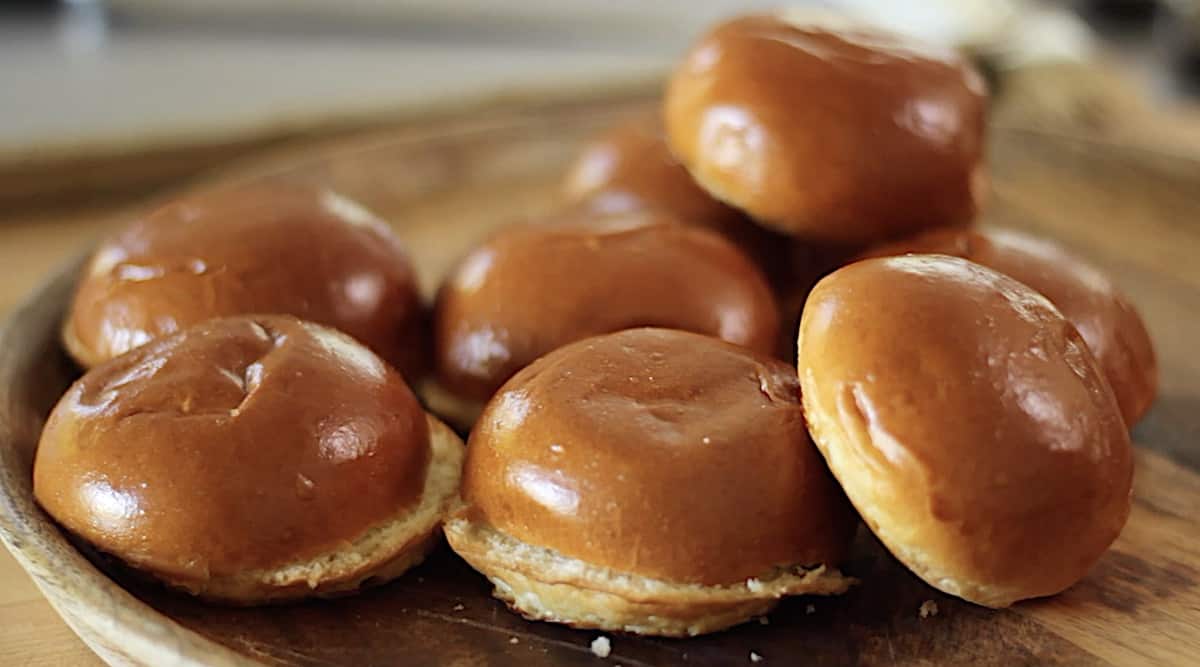 How-To Assemble the Sliders
Place a layer of coleslaw on the bottom bun, and then top with the shredded chicken and serve! You can also set out all the components on a buffet table and allow your guests to build their own sandwiches. This works well for a large party.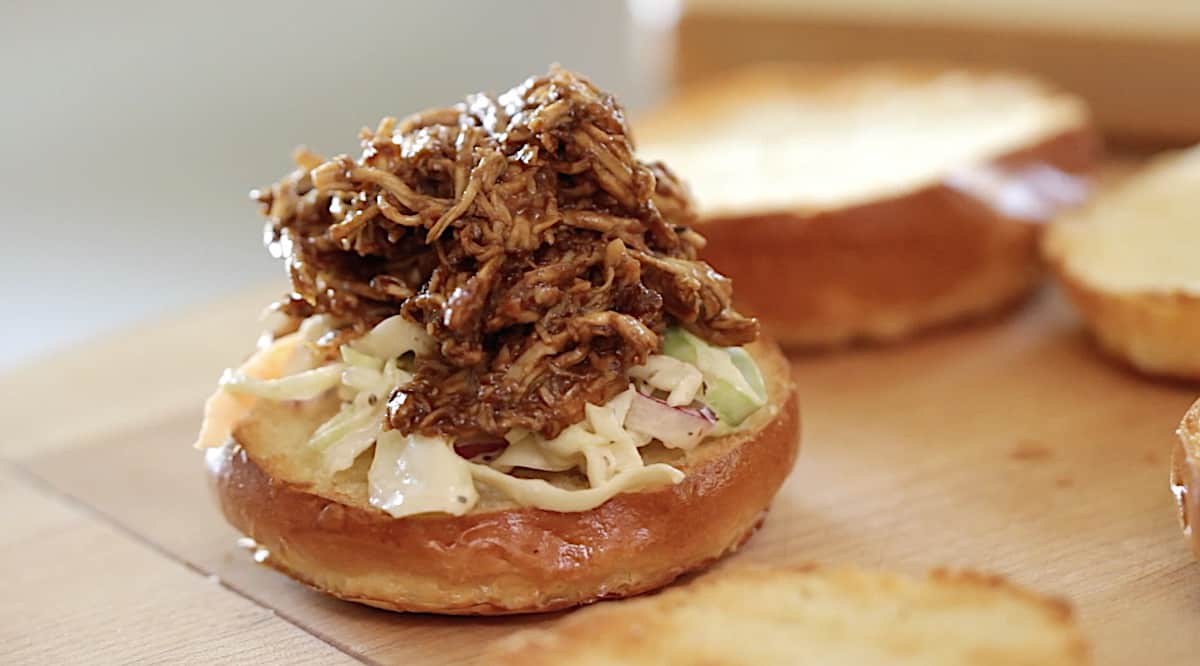 More Game Day Recipes!
Please let me know if you make this recipe
by leaving a rating and review below!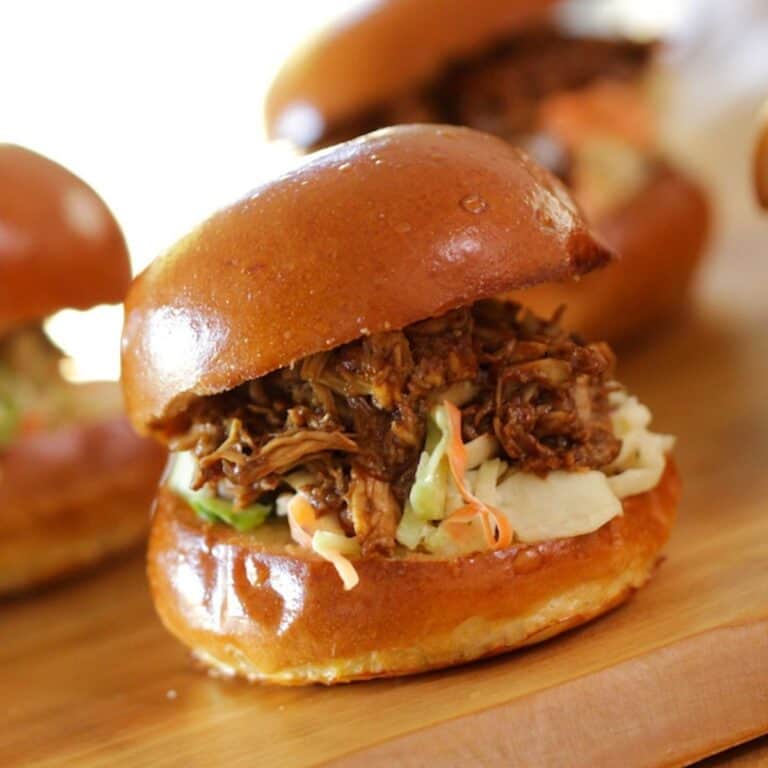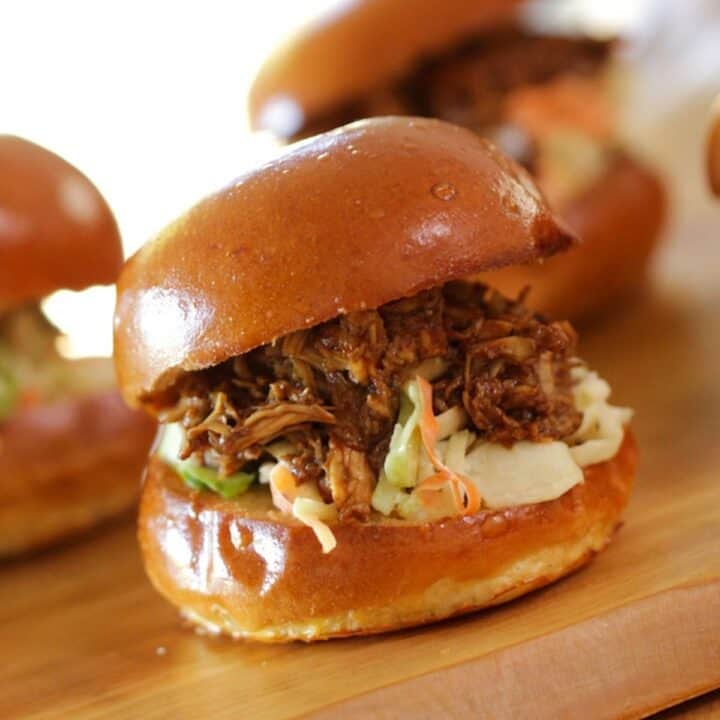 BBQ Chicken Sliders
Learn how to make an easy BBQ Chicken slider recipe perfect for summer entertaining. No BBQ needed it can all be made in your oven! Includes video tutorial.
Ingredients
FOR SLIDERS:
2 Chicken Breasts, skin on, bone-in
salt and pepper to taste
1 package of brioche buns, slider size
1 tablespoon (15 ml) melted butter
FOR BBQ SAUCE:
1 cup (240 ml) of ketchup
¼ cup (60 ml) of white wine vinegar
⅓ cup (60 g) brown sugar
⅓ cup (60 ml) of molasses
1 ½ teaspoon (7.5 ml) of hot sauce
2 teaspoon (10 ml) Dijon mustard
½ teaspoon (2.5 ml) Worstershire sauce
2 garlic gloves
FOR COLESLAW:
2 cups (300 g) Green Cabbage, thinly sliced
¼ cup (40 g) Red Onion, thinly sliced into half moons
½ Carrot, peeled into ribbons with a potato peeler
⅓ cup (60 ml) Mayonnaise
1 tablespoon (15 ml) White Wine Vinegar
1 tablespoon (12 g) Brown sugar
1 tablespoon (15 ml) Dijon Mustard
1 teaspoon (5 ml) Celery Seed
¼ teaspoon (1.25 ml) Salt
¼ teaspoon (1.25 ml) freshly cracked pepper
Instructions
Preheat oven to 400F/(200C)
Place chicken on a baking sheet and roast for 25-30 mins until cooked through.
PREPARE BBQ SAUCE:
Combine ketchup, vinegar, brown sugar, molasses, hot sauce, mustard, Worcestershire sauce and garlic and in a medium saucepan. Cook, while stirring until thicken and reduced slightly.
PREPARE COLESLAW:
Slice cabbage, and onion very thin. Place in a large mixing bowl. Add carrots and set aside.
Meanwhile in a smaller bowl combine, mayonnaise, vinegar, brown sugar, Dijon mustard, celery seed, salt and pepper. Mix to combine.
Pour dressing over vegetables and toss. Serve immediately. (If not serving right away, keep dressing and vegetables separated and covered. Toss moments before serving)
TO ASSEMBLE SANDWICHES:
Brush brioche rolls with melted butter and lightly toast under the broiler until golden brown.
Remove skin from chicken. Shred chicken meat with two forks and place in a large bowl. You should get about 3 cups.
Warm BBQ sauce and spoon over chicken tossing until well coated. Reserve the rest of the sauce to serve on the side, or it will last in your fridge for 4-5 days or in your freezer for a month.
Place a layer of coleslaw on the bottom of the toasted bun. Top with pulled chicken mixture. Top with bun. Arrange on platter and serve with extra sauce on the side.
This goes great with my corn salad!
Notes
The chicken can be roasted the day before, keep covered and refrigerated.
The BBQ sauce can also be made the day before, keep covered and refrigerated.
An hour before guests arrive, toss the chicken with the BBQ sauce, cover and refrigerate.
You can also mix the dressing and prep the veggies for the cole slaw. Keep them separated and covered and refrigerated. DO NOT MIX too far ahead or the dressing makes the veggies too watery. Best to toss and sere immediately.
Nutrition Information:
Yield:

4
Serving Size:

1
Amount Per Serving:
Calories:

467
Total Fat:

13g
Saturated Fat:

6g
Trans Fat:

0g
Unsaturated Fat:

6g
Cholesterol:

105mg
Sodium:

525mg
Carbohydrates:

54g
Fiber:

4g
Sugar:

29g
Protein:

28g