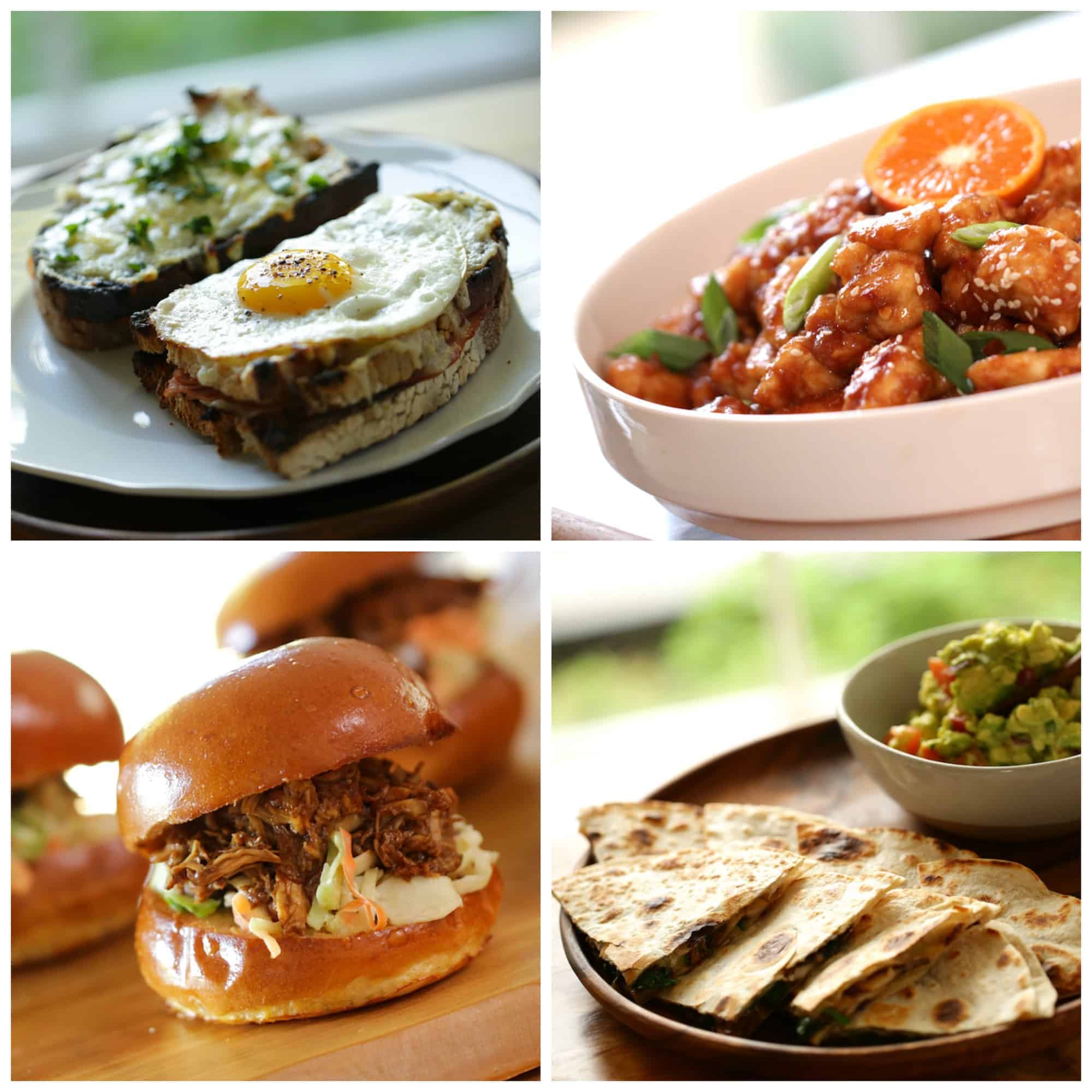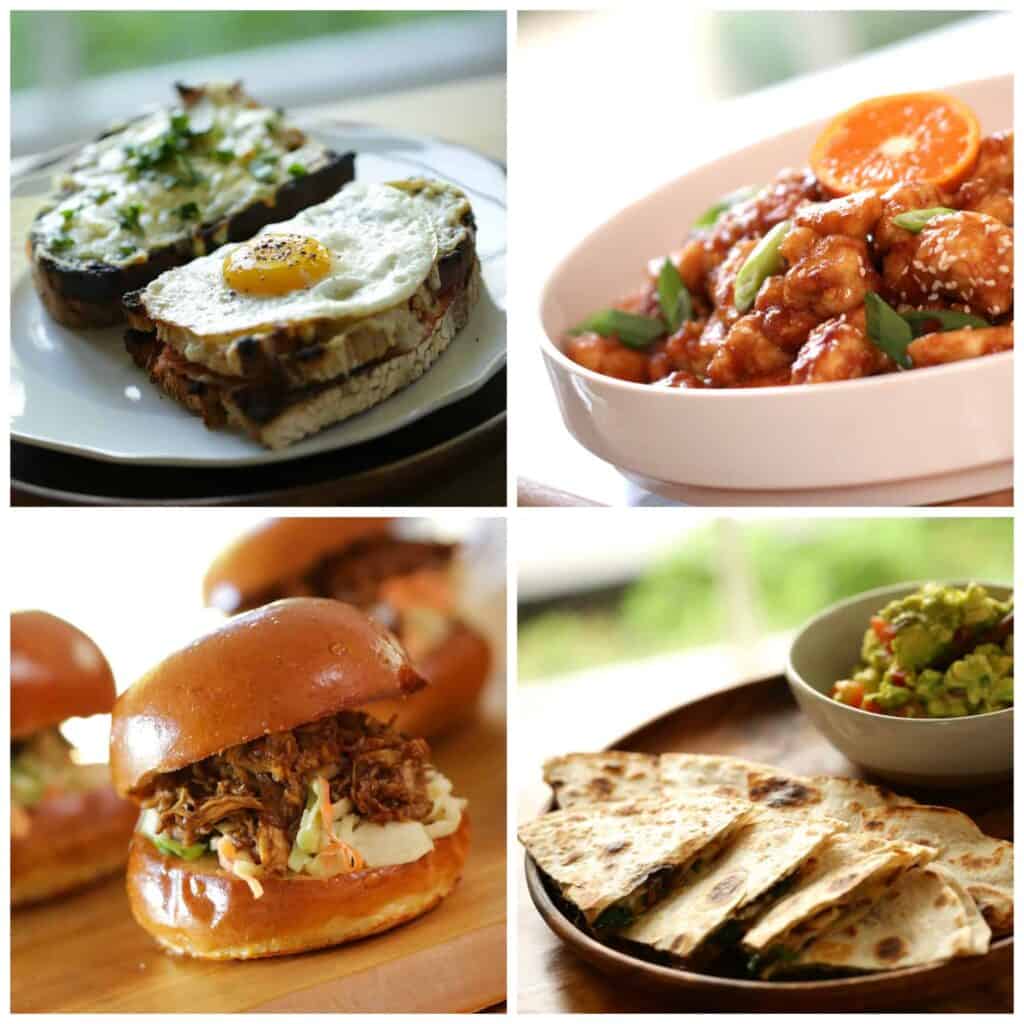 This week we are celebrating a few comfort foods to make even those picky eaters come to the table!
The teaser video below will show you where you are headed and if you like the looks of it, print the recipe and watch the full length video for more detailed instruction!
Report back and let me know how it goes this week? Enjoy! xx
Let's get cooking! xx Beth
OK here's what's on tap for this week....
SUNDAY: Enchiladas Suizas
Easy and delicious and well worth the effort to make your own sauce!
MONDAY: Croque Monsieur or Madame
Both these sandwiches are French Classics and sometimes all you need to chase the Monday blues away. The only difference is whether or not you choose to place the fried egg on top.
TUESDAY: Orange Chicken
This recipe is so easy, such a crowd pleaser and dare I say way better than take out!
WEDNESDAY: Veggie Quesadillas with Homemade Guacamole
This just takes the whole quesadilla situation up a few notches! Sneak a few sautéed veggies inside and serve with some homemade guacamole and that quesadilla just became a lot more nutritious!
THURSDAY: Quinoa and Curried Veggies
This is a great one served either warm or cold and it also makes for a great lunch item in the lunchbox the next day!
FRIDAY: BBQ Chicken Sliders on Brioche Buns
This is a great recipe that will feed a crowd for a last minute get-together on Friday night. Easy and delicious with enough leftovers to last throughout the weekend!