If you are looking for a great Father's Day meal my BBQ Ribs Recipe can't be beat!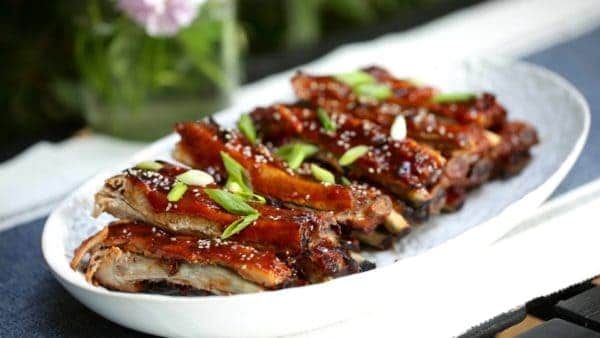 These Ribs are even more delicious with slathered with my Homemade BBQ Sauce (recipe follows!)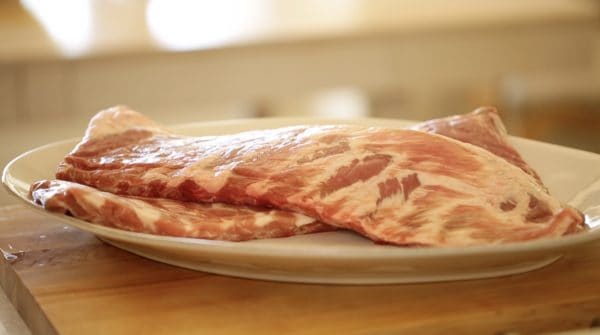 For this BBQ Ribs recipe you'll use 2 racks of Pork Spare Ribs (St Louis Style)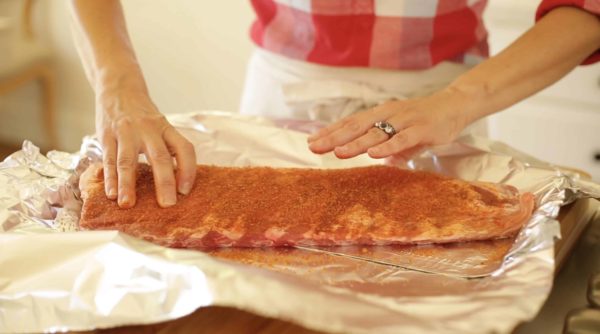 Rub them well with my dry rub (recipe follows!)
HOW DO YOU GET RIBS TENDER ON THE GRILL?
The secret is to slow roast the ribs in the oven before hand. For two hours in a foil packet and then quickly grill them to set the BBQ Sauce.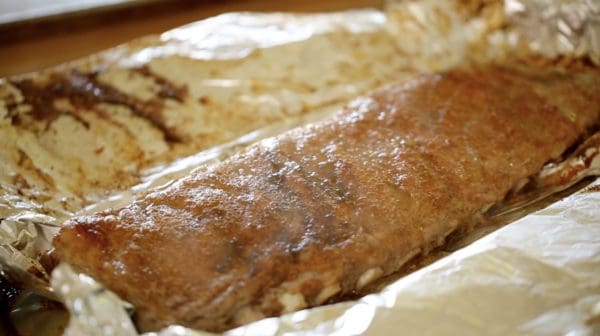 This will result in the most flavorful, tender ribs you've ever had! Definitely worth the time and effort!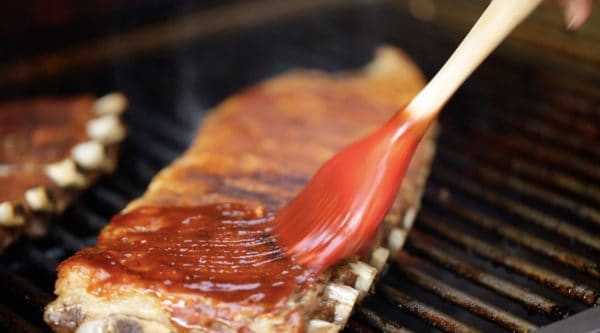 Cut into single ribs and serve!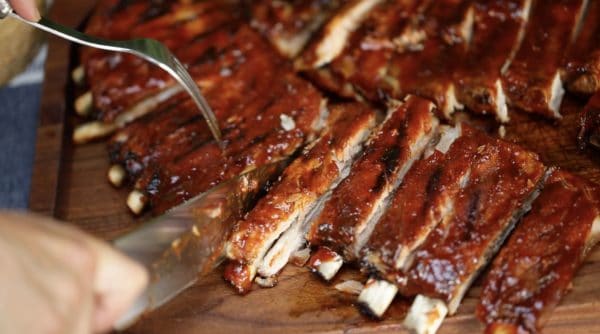 WATCH MY BBQ RIBS RECIPE VIDEO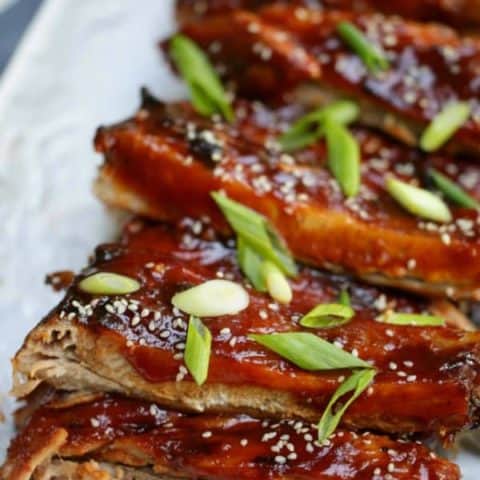 BBQ Ribs
A delicious slow roasted rib recipe with homemade BBQ sauce that's perfect for summer grilling!
Ingredients
FOR RIBS:
2 racks, (5 lbs/2250g) pork spare ribs
2 tbsp (30 ml) brown sugar
4 tsp (20ml) ground cumin
4 tsp (20 ml) smoked paprika
2 tsp (10 ml) garlic powder
2 tsp (10 ml) ground coriander
2 tsp (10 ml) salt
FOR BBQ SAUCE:
1 c (240 ml) of ketchup
1/4 cup (60 ml) of white wine vinegar
1/3 cup (80 ml) brown sugar
1/3 cup (80 ml) of molasses
1 tsp (5 ml) of hot sauce
1 tsp (5 ml) Dijon mustard
½ tsp (2.5ml) Worcestershire sauce
2 garlic cloves, minced
GARNISH:
A sprinkle of sesame seeds
2 green onions, sliced diagonally
Instructions
Pre-heat oven to 350F.
In a small bowl whisk together the brown sugar, cumin, smoked paprika, garlic powder, coriander and salt.
Lay out 2 large pieces of aluminum foil, fastened together by folding the seams, across a rimmed baking sheet. You'll do this twice for 2 racks, 2 baking trays.
Place the foil going diagonally, since this is probably the only way the ribs will fit on the baking sheet. Place each rack on each piece of foil, rub the dry rub on ribs, both sides.
Seal up the foil and place in the oven at 350F for 2 hours, rotating each rack (from top to bottom portion of your oven mid-way through).
After roasting grill ribs for 3-5 minutes on each side for desired charring. Brush ribs with BBQ sauce on both sides. Cut into single ribs. Place on platter. Brush with more sauce as needed. Garnish with sesame seeds and green onions, sliced on the diagonal. Enjoy!
Nutrition Information:
Yield:

6
Serving Size:

1
Amount Per Serving:
Calories:

364
Total Fat:

22g
Saturated Fat:

6g
Trans Fat:

0g
Unsaturated Fat:

11g
Cholesterol:

65mg
Sodium:

361mg
Carbohydrates:

28g
Net Carbohydrates:

0g
Fiber:

2g
Sugar:

23g
Sugar Alcohols:

0g
Protein:

15g