If you've never made your own homemade pasta sauce, you are in for a treat. Homemade sauces are SO much better than anything store-bought, and in most cases, they are cheaper too!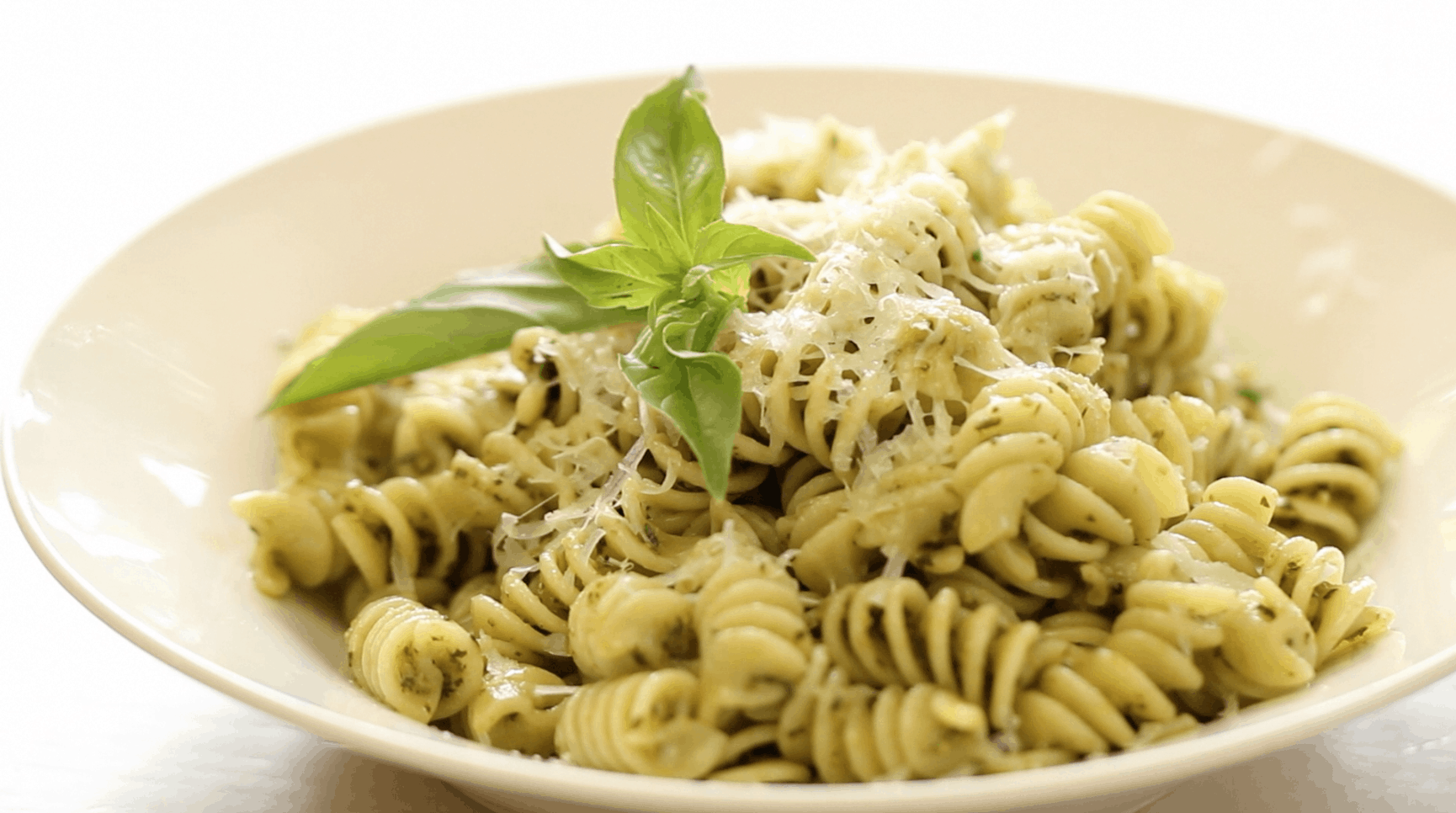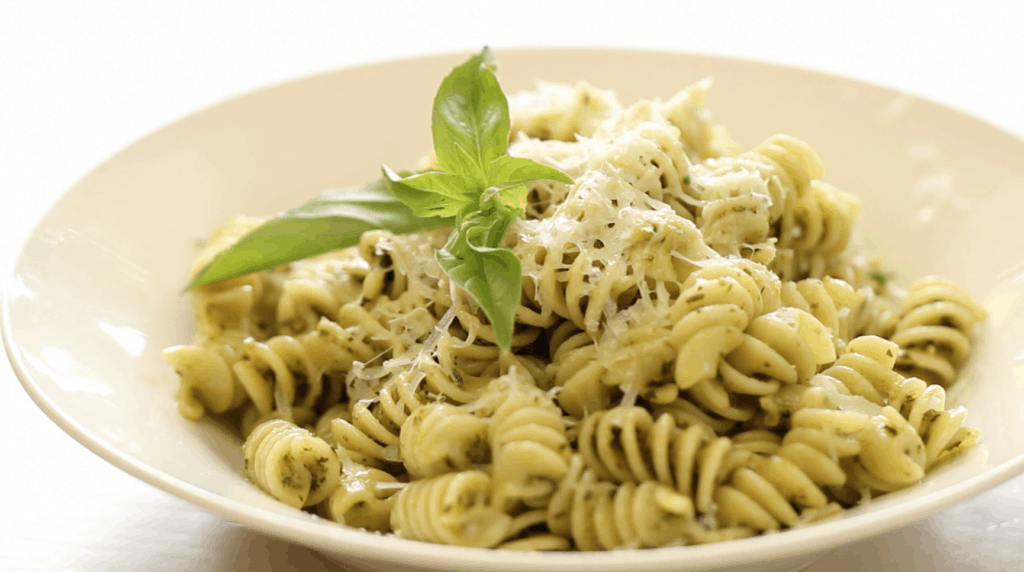 Watch My Homemade Pasta Sauces Below!
Sauce#1: Fettuccine Alfredo
I especially love this Fettuccine Alfredo Recipe. It's rich and decadent, but perfect comfort food when you just want a big bowl of cheesy, creamy pasta!
Subscribe for weekly recipes
and new videos!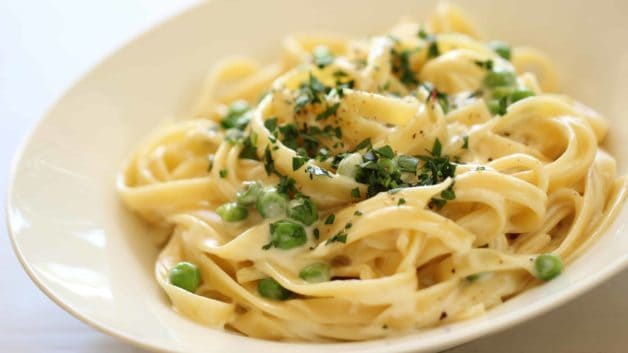 It's made with ingredients you probably already have on hand like butter, cream, garlic, and parmesan cheese. I like to add frozen peas and Italian parsley to this recipe to cut the richness a bit and incorporate some spring-time flavors.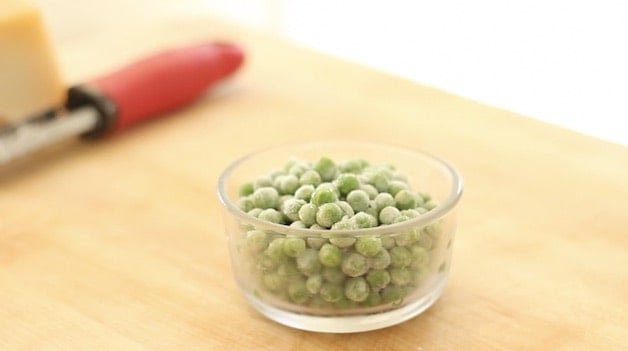 Sauce #2: Fresh Tomato Sauce
Another great homemade pasta sauce is my Fresh Tomato Sauce. It's so much better tasting than anything you'll find in a jar and healthier for you too without all the sodium and preservatives!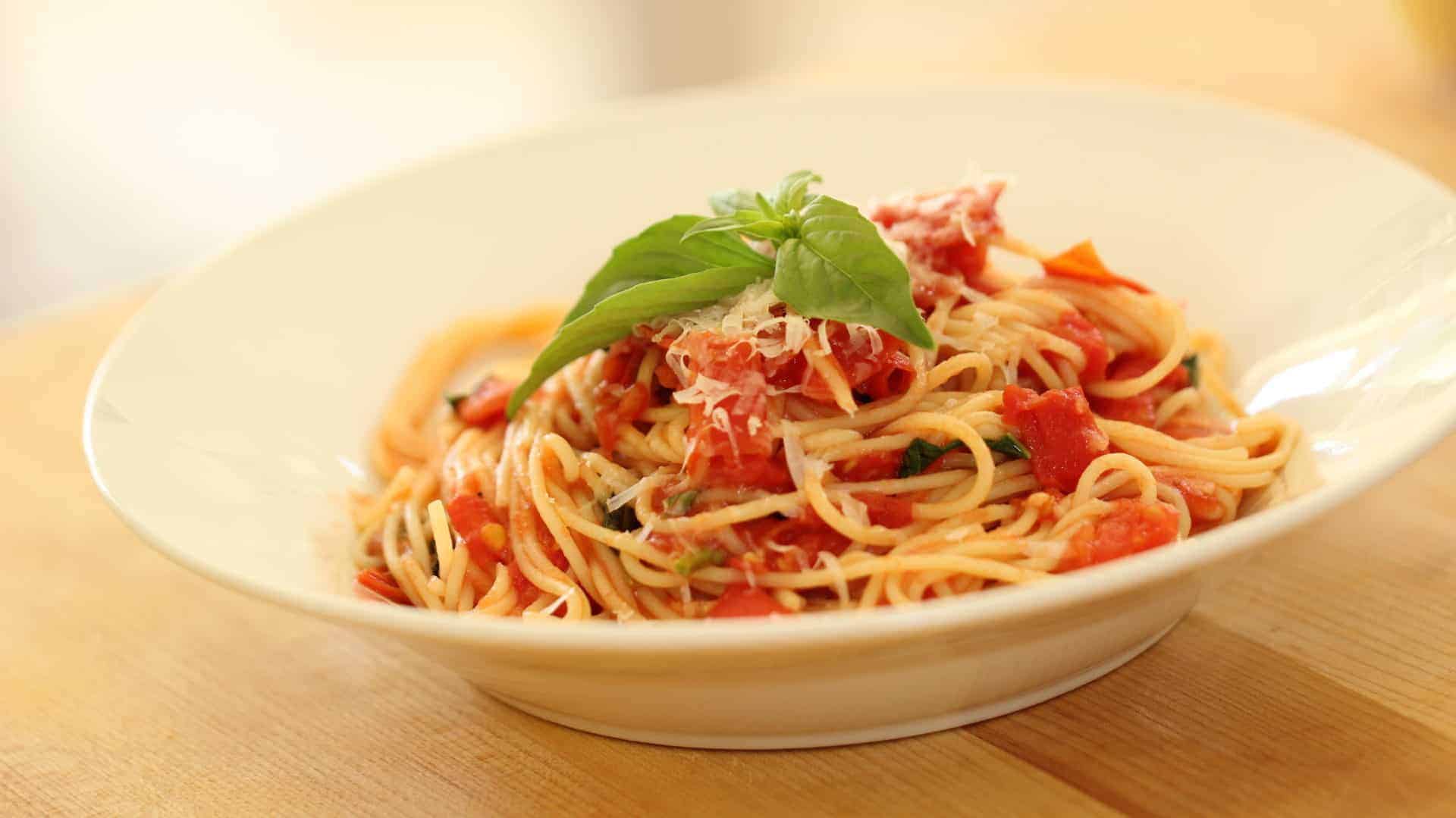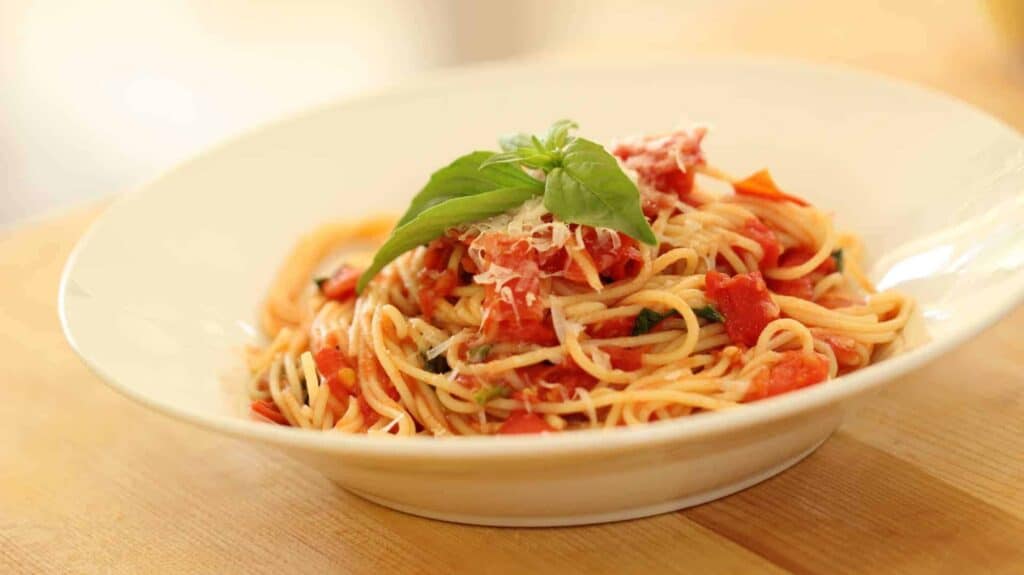 It takes hardly any time to throw together and can be easily made on a weeknight. This is a great family-friendly recipe too since what kid won't eat spaghetti?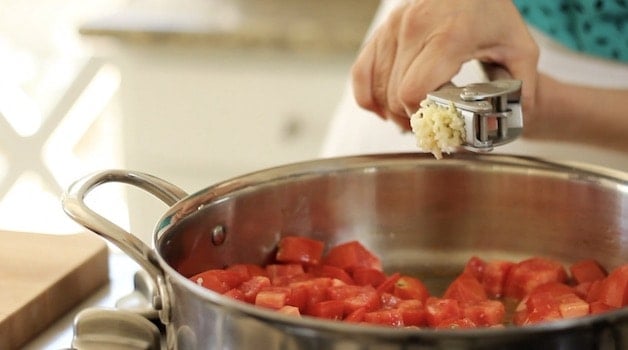 Made with fresh tomatoes, olive oil, and garlic the flavors are fresh and comforting! A great summertime pasta dish when tomatoes are in season!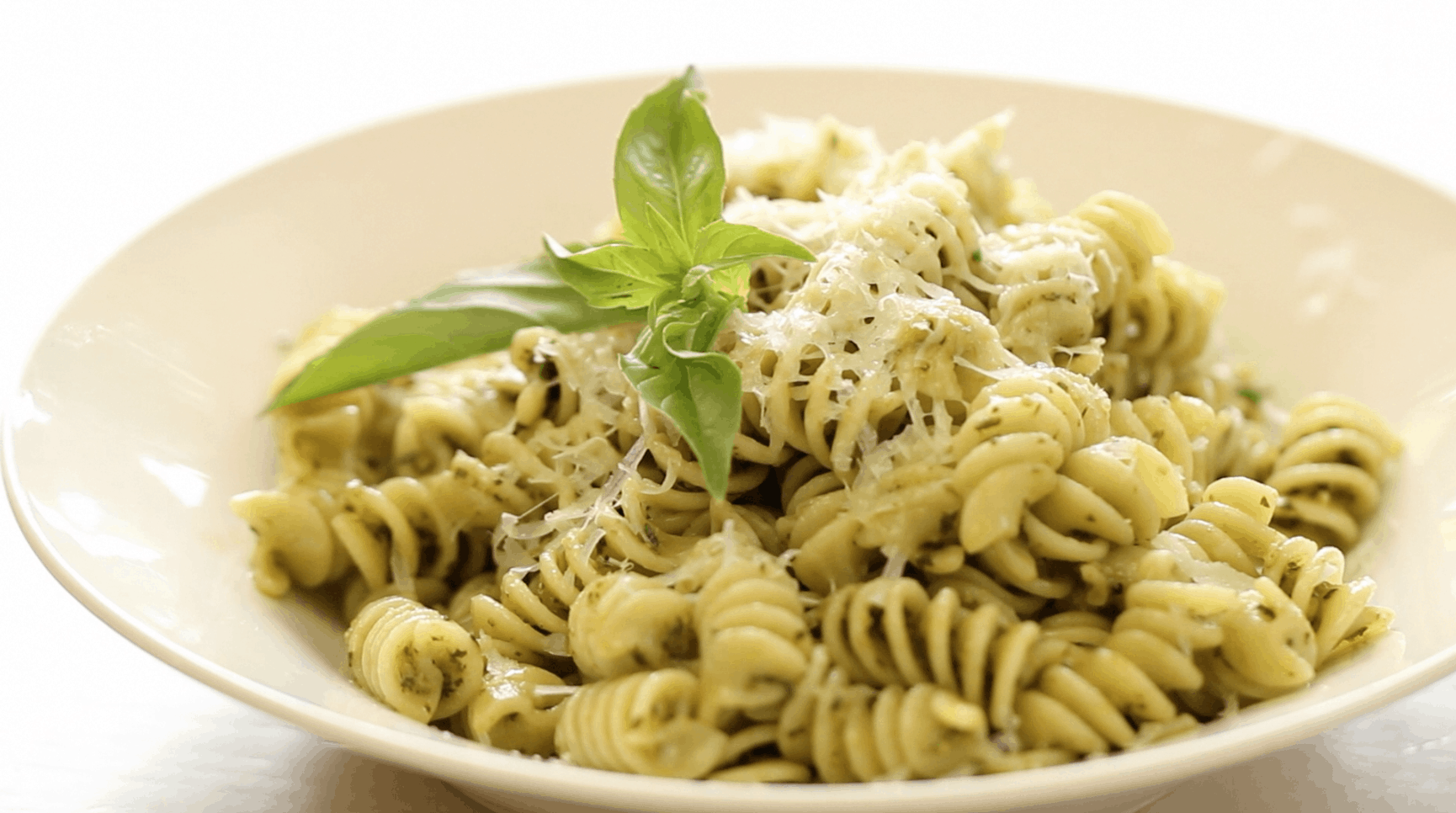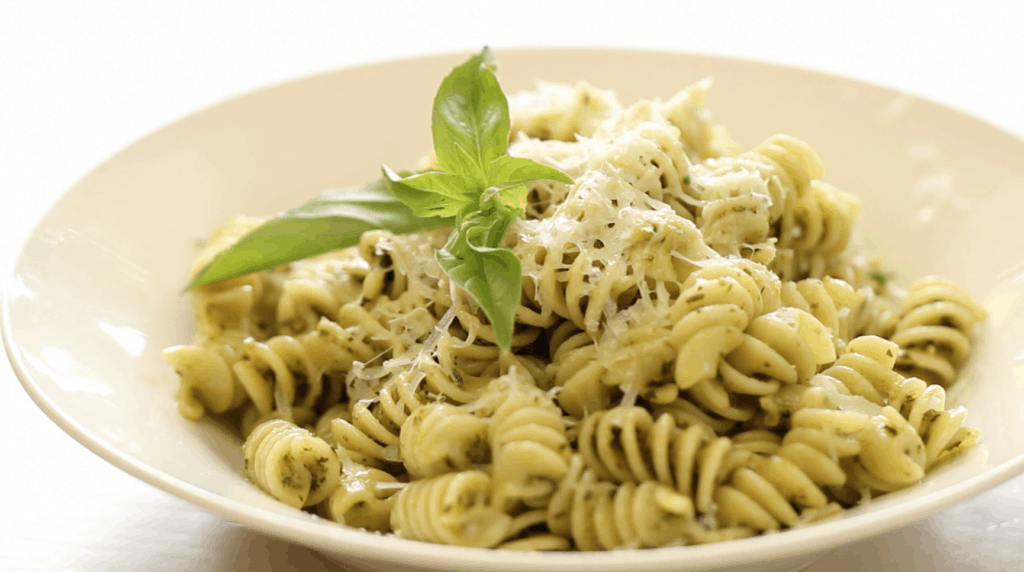 Sauce#3: Pesto Sauce
Homemade Pesto Sauce is another pasta sauce well worth the effort to make from scratch. It's a great way to use up that tub of basil they sell at Trader Joe's. Who can use all that basil if not making pesto?! Or it's a great one to use up the basil before it starts to go bad.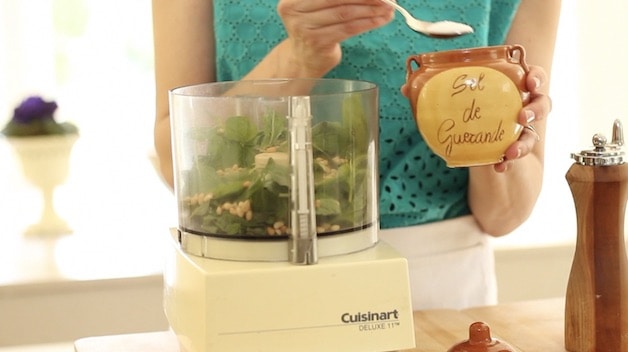 Once made you can toss it with pasta and then eat it for dinner and freeze the rest! It's best served with fusilli pasta because the pesto gets trapped in the pasta and adds so much flavor!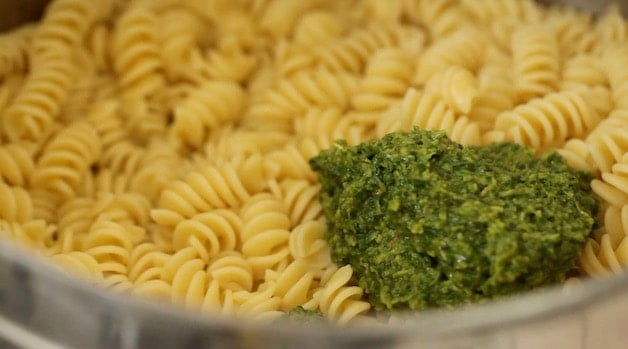 It works really well cold too! You can mix it with some tortellini, tomatoes, and olives for a great Tortellini Salad to last throughout the week.
More Pasta Recipes!