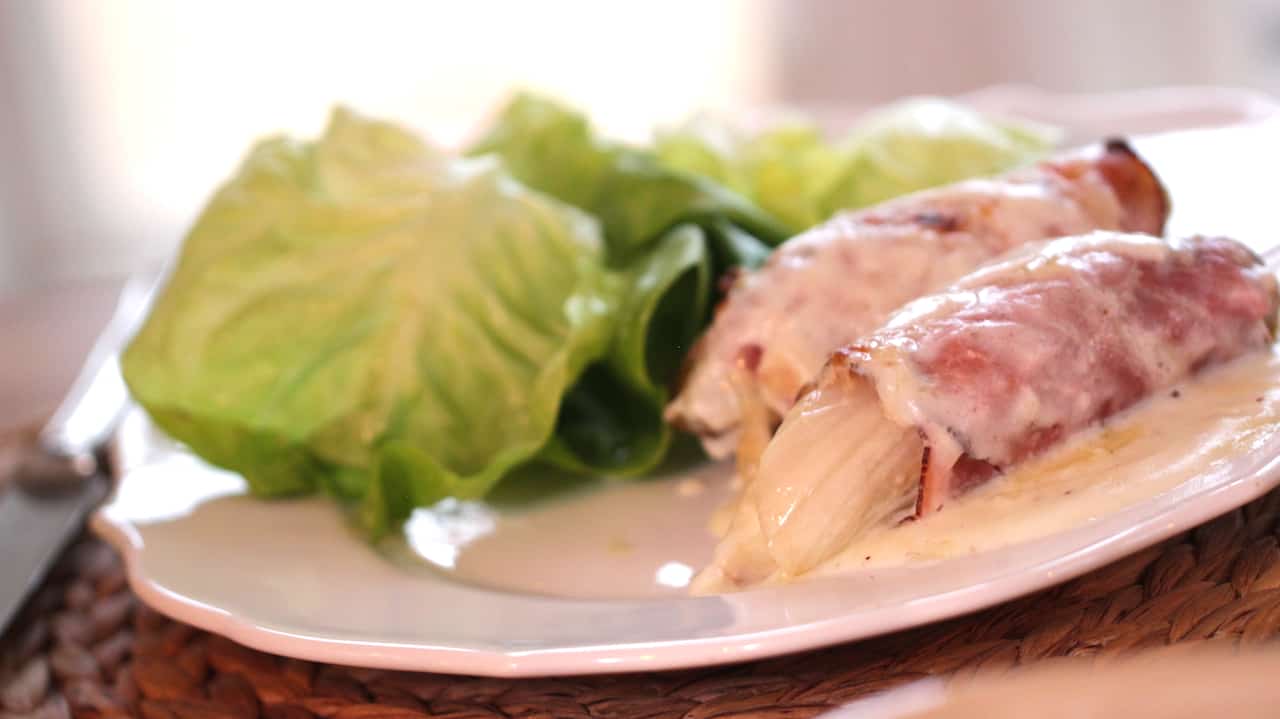 I'm a BIG proponent of the family dinner. For me it's where a family's traditions, history and values are reinforced daily. But finding meals that will actually lure the family to the table and keep them there can be a real challenge! So this week I have teamed up with Stacie Billis, of One Hungry Mama.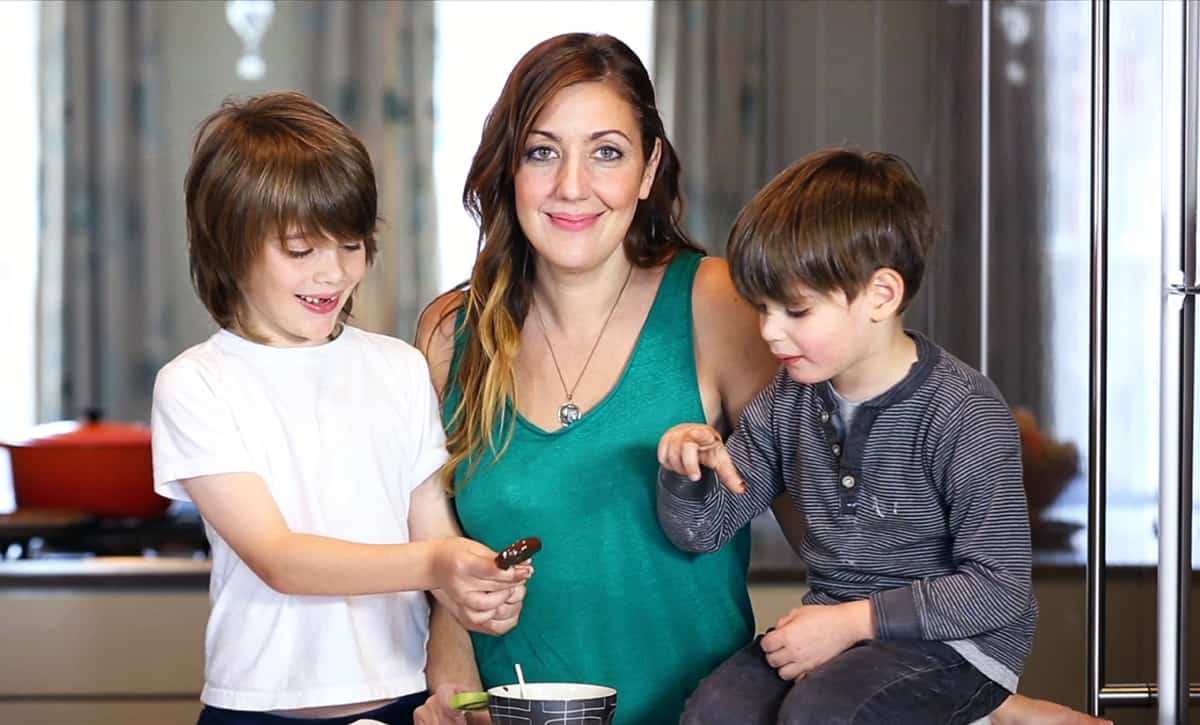 Stacie is the "Fairy Godmother" of family meals! I first met her years ago when she started her food blog One Hungry Mama and was so inspired by her approach to family cooking. Her recipes are easy, beautiful and best of all healthy without being "unrealistic". Because, seriously do kids really prefer kale chips over potato chips? Stacie's humorous, approachable style will having you thinking about the family meal in a whole new way.
This week Stacie shares an easy, healthy idea for a dinner that will please the whole crew. A Turkey Taco Salad that's fun and interactive for the whole family. And for something a bit richer (yes... sigh.. my children are not quite as adventuresome as Stacie's (still working on that!) but they will eat things that are cheesy and baked. No doubt their French heritage talking, what French kid can resist a gratin?
Endive Bechamel is a classic dish from my husband's childhood that is still one of his favorite family dinners.
So this Sunday lure your own clan to the table with these dishes and I bet you'll find these recipes will keep them there too! Bon Appetit! 🙂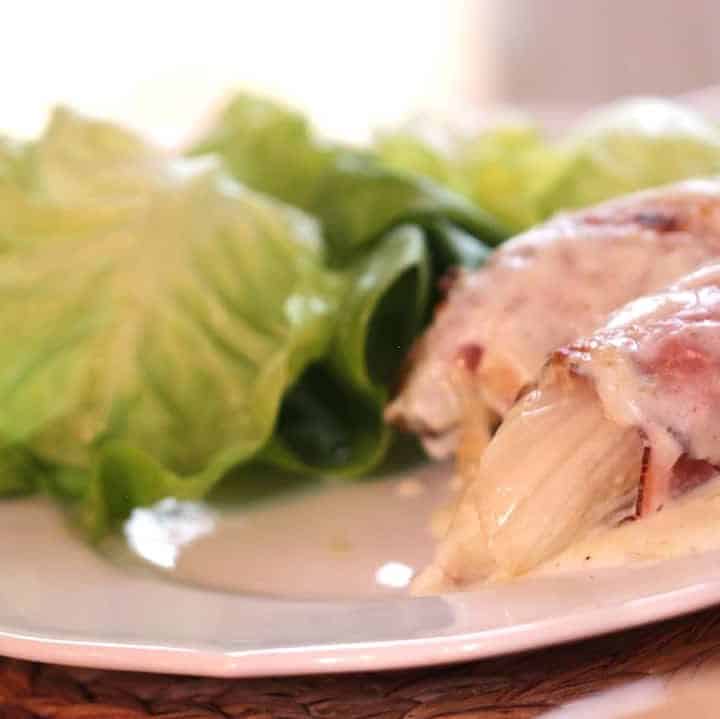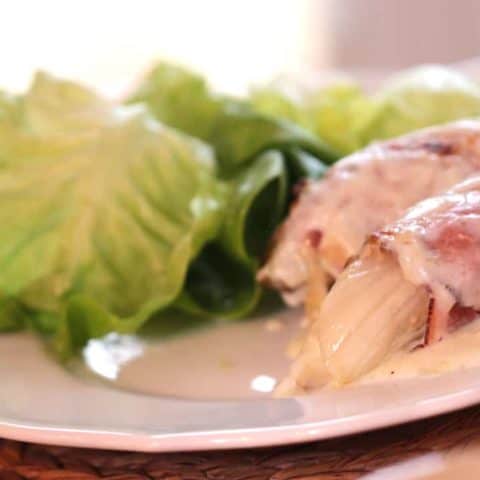 Endive Bechamel
Total Time:
1 hour
15 minutes
Endive Bechamel is a classic dish from my husband's childhood that is still one of his favorite family dinners.
Ingredients
10 whole endives
5 tbsp (75 g) butter + 1 tbsp (15 g) for greasing casserole dish
¼ cup (30 g) flour
3 cups (700 ml) milk
¾ tsp (3.75 ml) salt
Freshly cracked pepper to taste
Pinch of nutmeg
2 cloves garlic, minced
10 pieces black forest ham
1 cup (240 ml) Gruyere cheese, grated
FOR VINAIGRETTE:
1 tsp (5 ml) Dijon Mustard
1 tbsp (15 ml) white wine vinegar (or red wine vinegar works too!)
4 tbsp (60 ml) grape seed oil (or olive oil)
1 shallot, minced
salt and pepper to taste
Instructions
Pre-Heat oven to 375F (190C)
Grease a 9 x 14 casserole with 1 tbsp of butter.
Core the bottom of each endive by slicing an upside down 'V" out of each endive bottom. This will remove toughest part of the core. But don't cut too much or the endive will begin to fall apart.
Place it the bottom of the casserole and roast for 15 mins in the oven. Set aside to cool while you make the béchamel sauce.
In a large pan, I like to use a wide deep skillet for this. Melt the butter until foamy. Then add the flour whisking until a paste forms. Cook the paste for about 1 minute.
Then add the milk slowly whisking all the while until combine. Heat on medium- high until the sauce thickens and is smooth. 3-4 mins.
Season with salt, pepper, nutmeg and garlic. Set aside to cool slightly.
Meanwhile wrap 1 piece of ham around each endive. Place back in the casserole snugly.
Pour sauce evenly across all the endive. Top with grated gruyere cheese.
Bake for 35-40mins until cheese is browned and sauce is bubbly.
For Vinaigrette: Combine mustard and vinegar whisk until smooth. Then slowly add in oil until thickened and smooth. Add shallot and season with salt and pepper to taste.
Notes
Serve with a tossed salad with a mustard vinaigrette (recipe follows). Enjoy!
Nutrition Information:
Yield:

5
Serving Size:

1
Amount Per Serving:
Calories:

183
Total Fat:

7g
Saturated Fat:

3g
Trans Fat:

0g
Unsaturated Fat:

3g
Cholesterol:

31mg
Sodium:

678mg
Carbohydrates:

14g
Fiber:

4g
Sugar:

0g
Protein:

17g