This easy crepe recipe is really a foolproof guide to making crepes at home! Personally, I feel this is the best crepe recipe because it's the simplest! There's no need for any blenders or ring the batter for any length of time, and here's the best part, you probably already have all of the ingredients already on hand.
This crepe recipe yields 8 crepes and can easily be cut in half for four crepes, but who can eat just one?!
NOTE: This post contains affiliate links to products on Amazon where I am compensated for products sold at no additional cost to the consumer.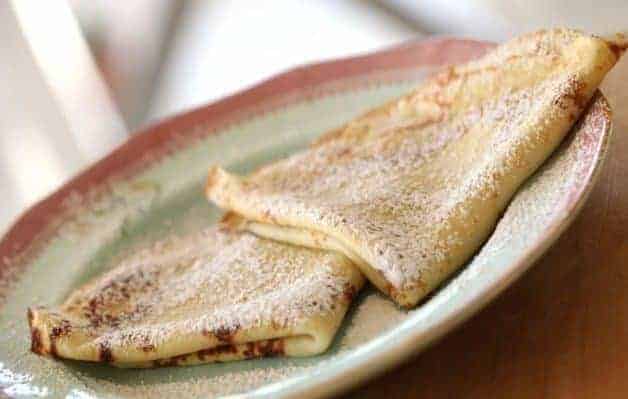 At our house, homemade crepes is a Saturday morning ritual! I started making these crepes when my kids were young, and personally I find them much easier to whip up than pancakes! It's usually a toss-up between homemade crepes or a Dutch Baby Pancake.
I've been married to a Frenchman for 20 years and this is one of my favorite French recipes because they are so easy to master! …