This time of year zucchini takes over the home garden! Yet, there are only so many ways to sauté, grill, and fry it! That's when I turn to my homemade zucchini bread; a recipe everyone fights over, it's that good!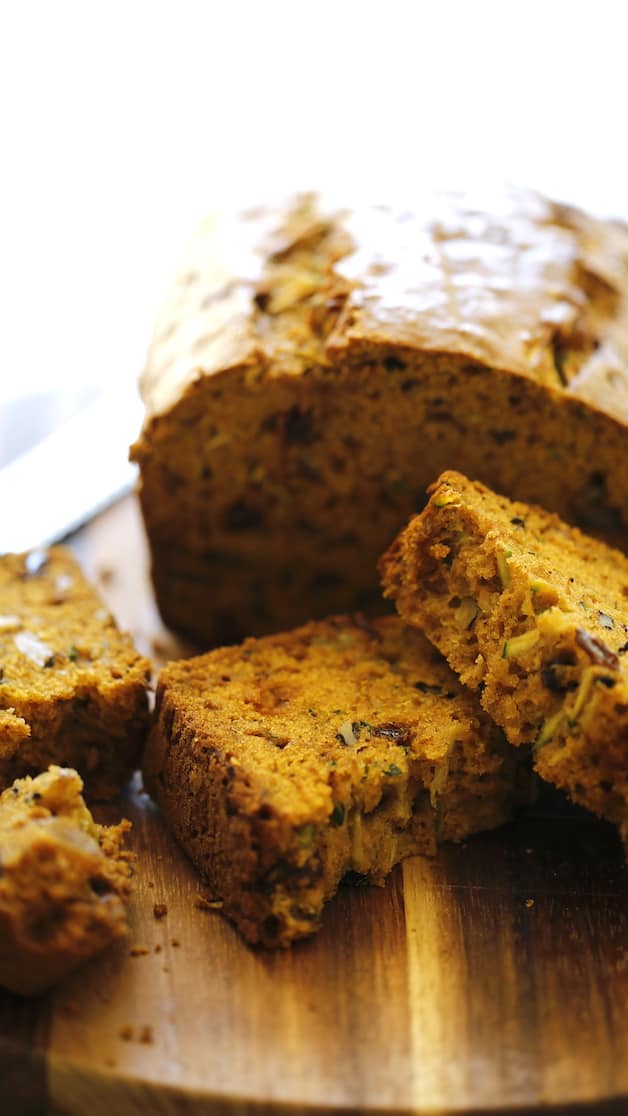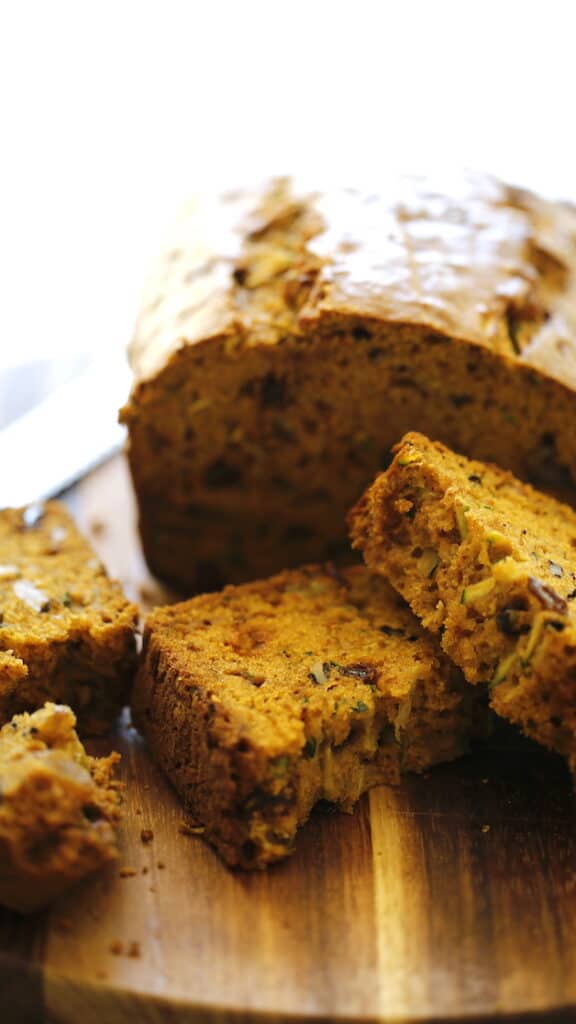 Light and moist, and flavored with just the right amount of spices, this is a great bread to have for breakfast or a light snack. And, if you slice it into 12 pieces it's only 161 calories per slice! You can thank the pumpkin puree for that! It helps alleviate the need for excess fat which reduces the calorie count.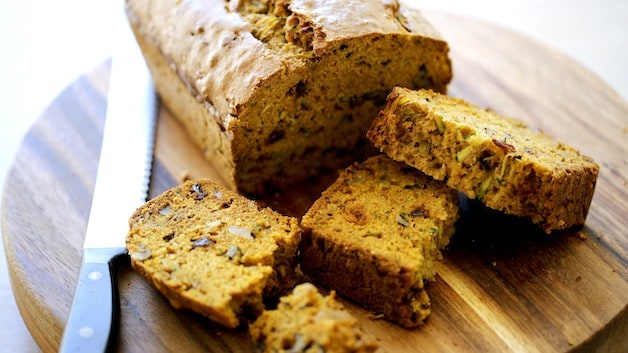 This is a quick bread that should be in your yearly rotation! If you've enjoyed my Ultimate Banana Bread Recipe in the winter or my Pumpkin Bread Recipe in the fall, then you will absolutely love this zucchini bread recipe for the summer!
…