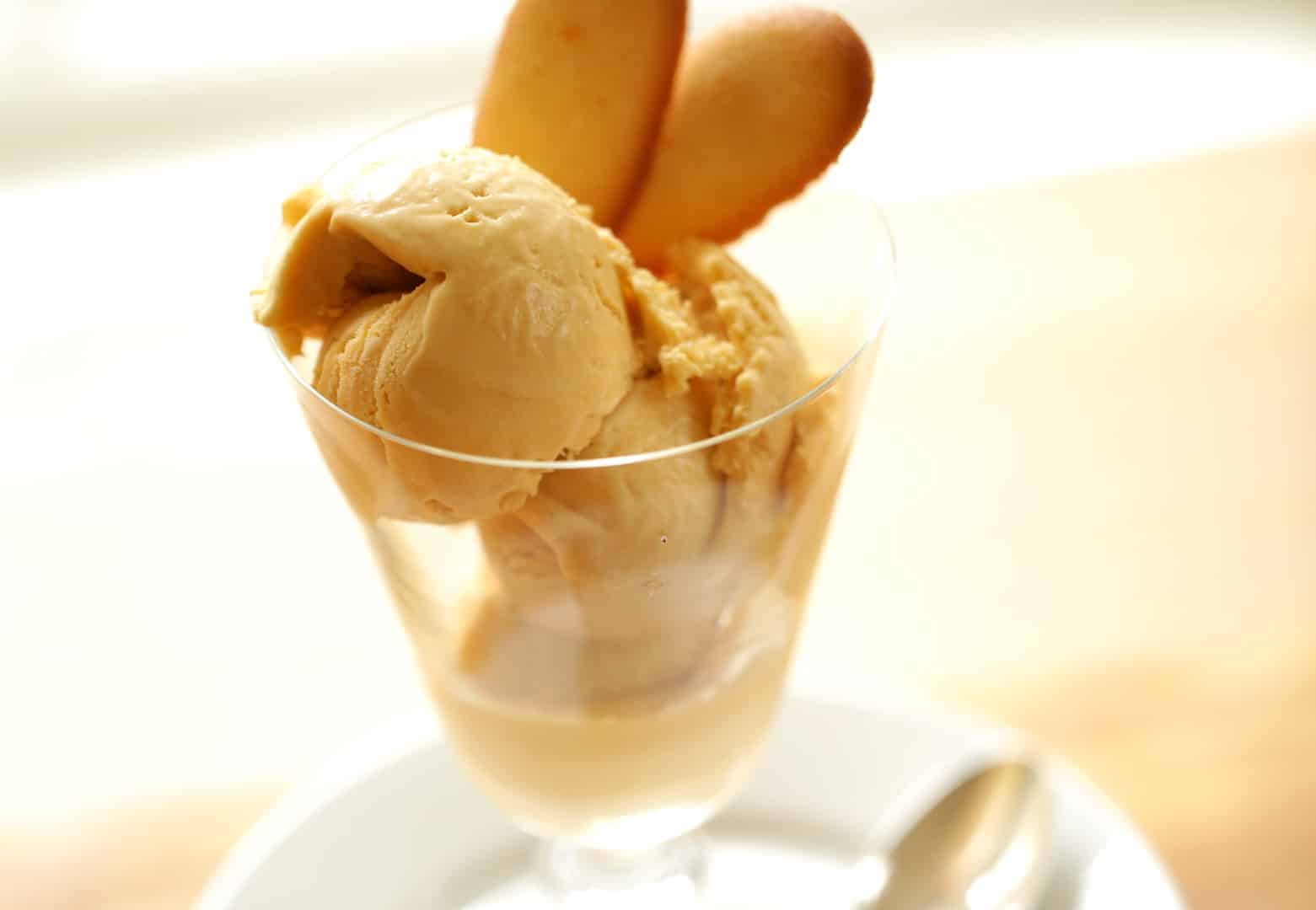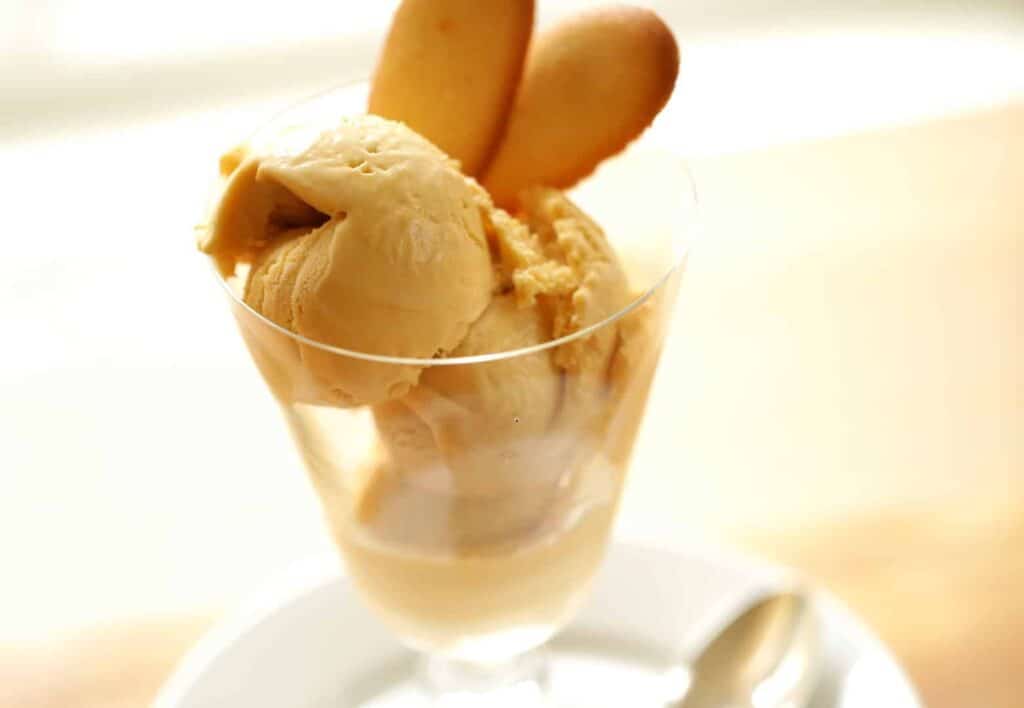 Homemade Salted Caramel Ice Cream is one of those rich pleasures in life.  The combination of the decadently smooth texture with the salty kick combined with the sweet caramel, just cannot be beat.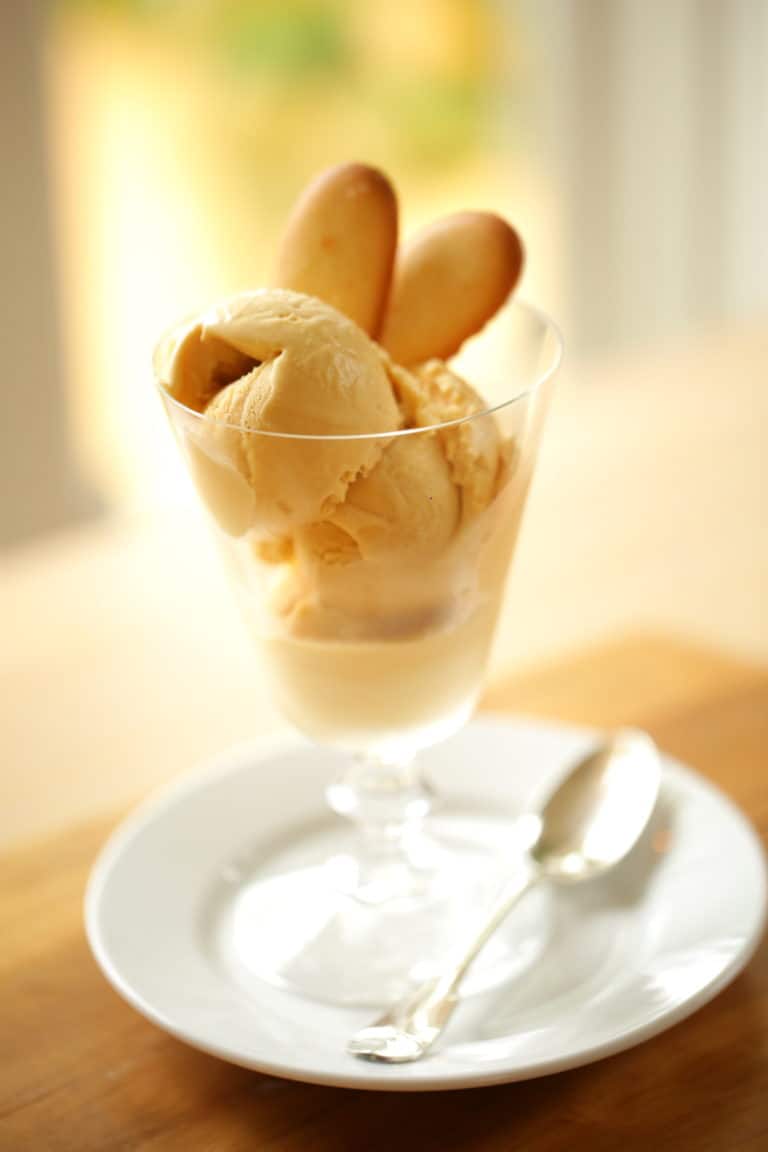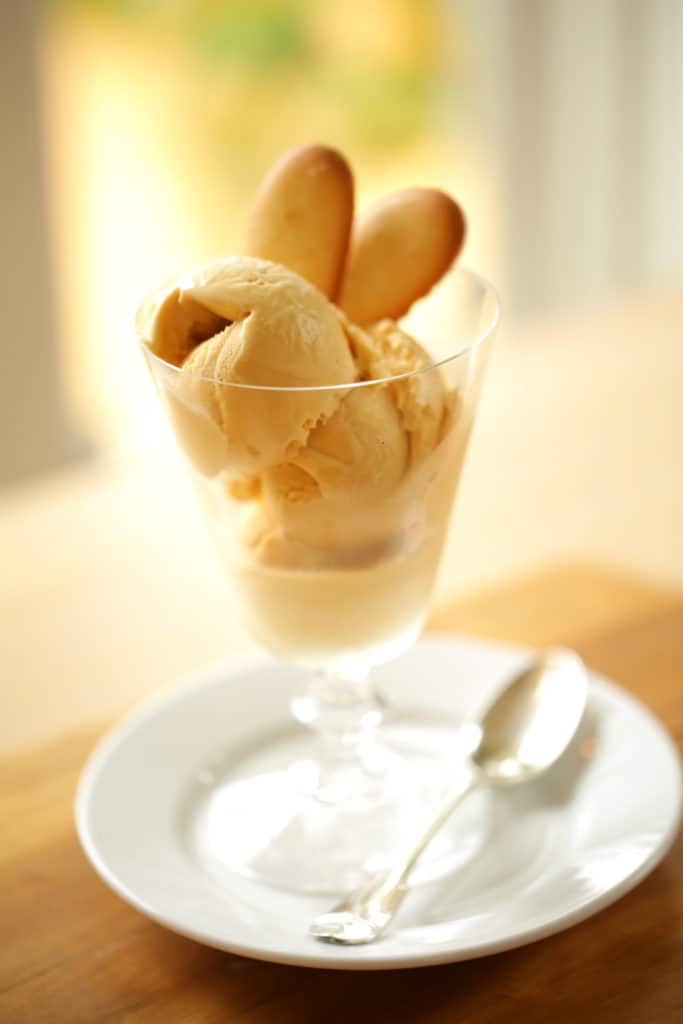 It's the type of flavor that can be really hard to find in American supermarkets, so it's best just to make it yourself! The results are well worth the effort!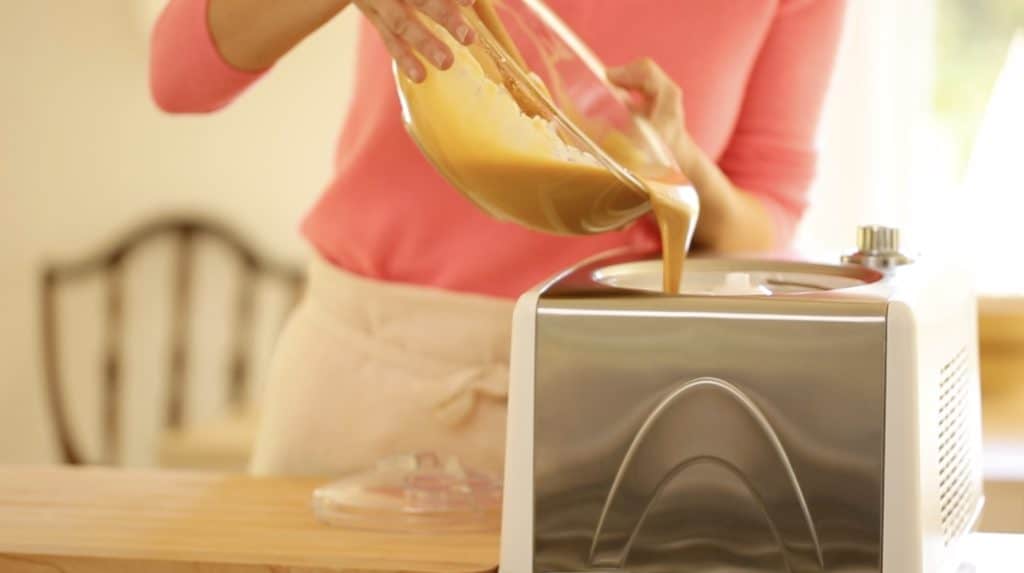 After making the caramel and ice cream base (recipe follows below) you'll process in your Ice Cream Machine.  For this I highly recommend an Ice Cream Machine that has in internal freezing mechanism, preventing the need for having to "re-freeze" the bowl before making ice cream.
I bought this model for my husband for Christmas and it's as simple as it gets!  You can find it here in my Amazon Shop (This link goes to Amazon where I am an affiliate partner)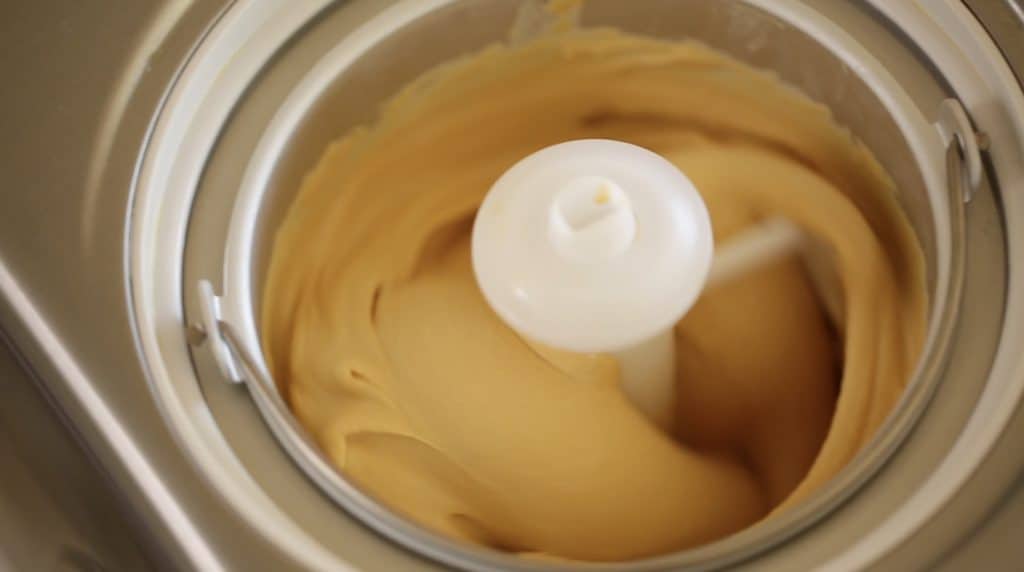 You'll know that it's done when it reaches the consistency of gelato.  Then you can transfer it to a storage container and it's best to freeze overnight.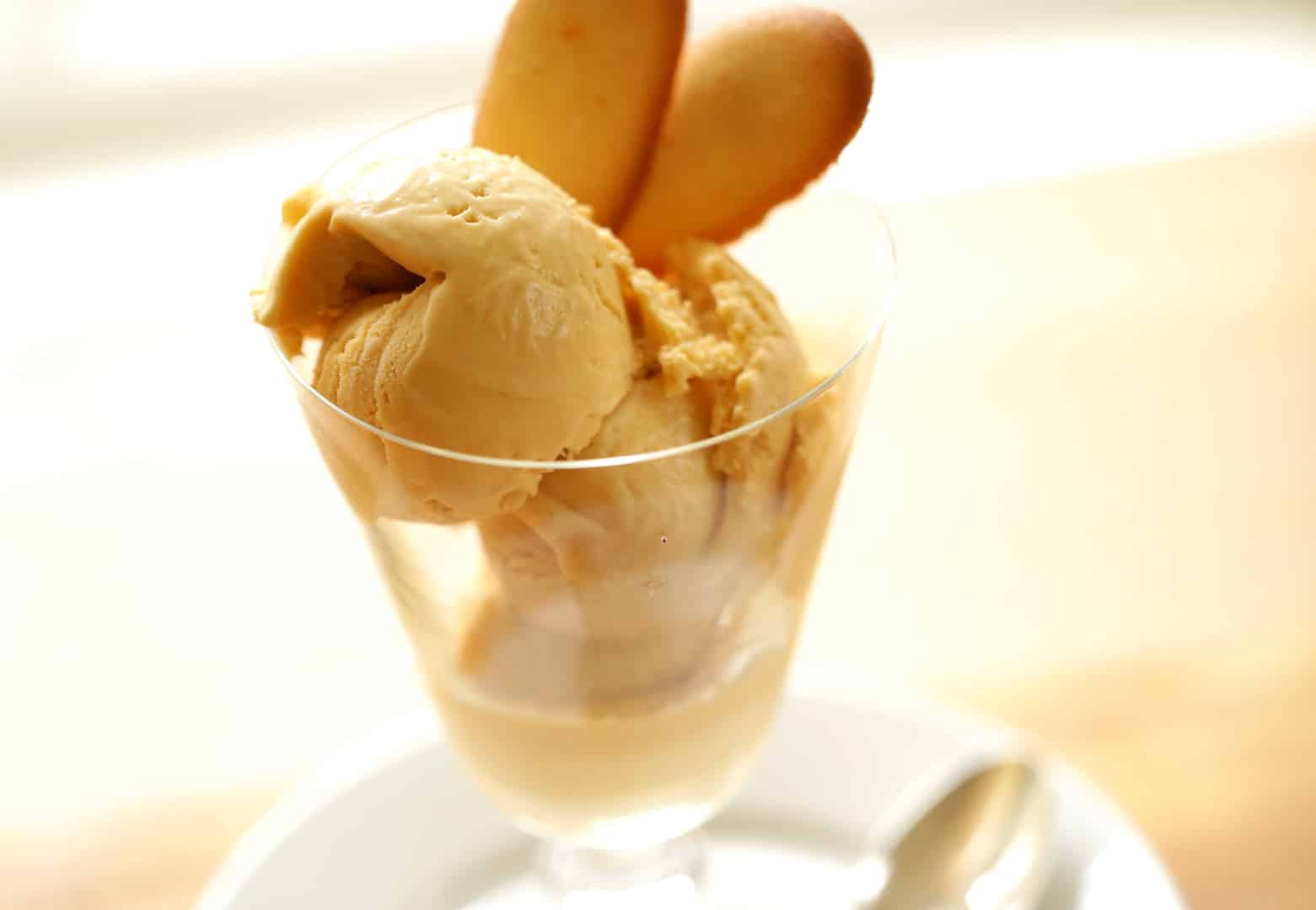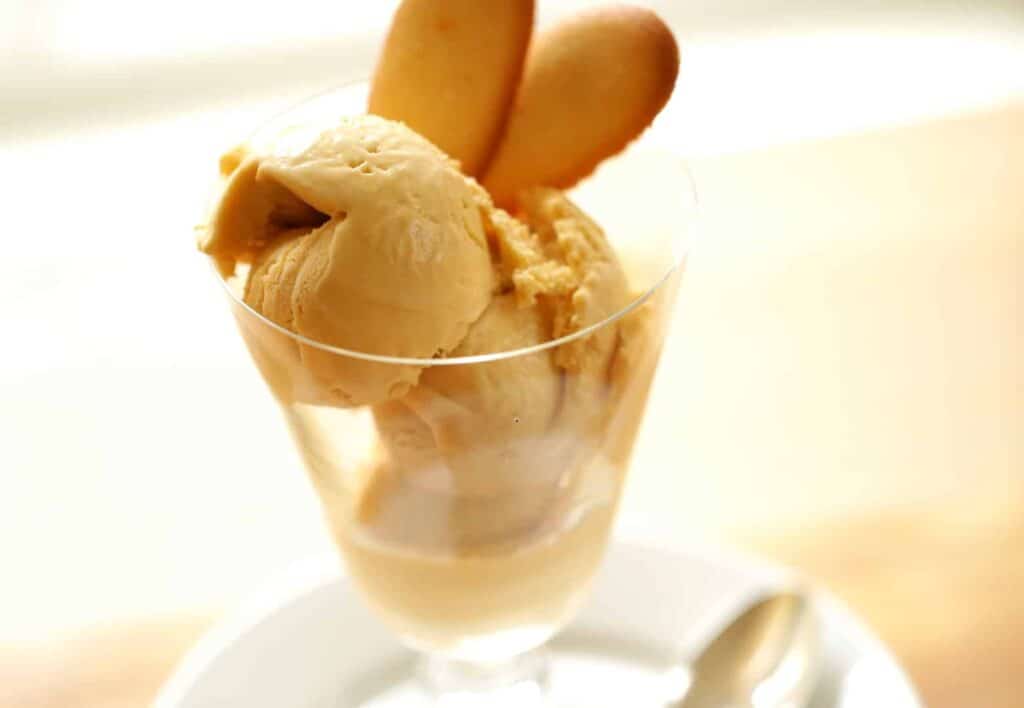 I also love to serve Salted Caramel Ice Cream with Langue de Chat Cookies, one of my favorite cookies from France.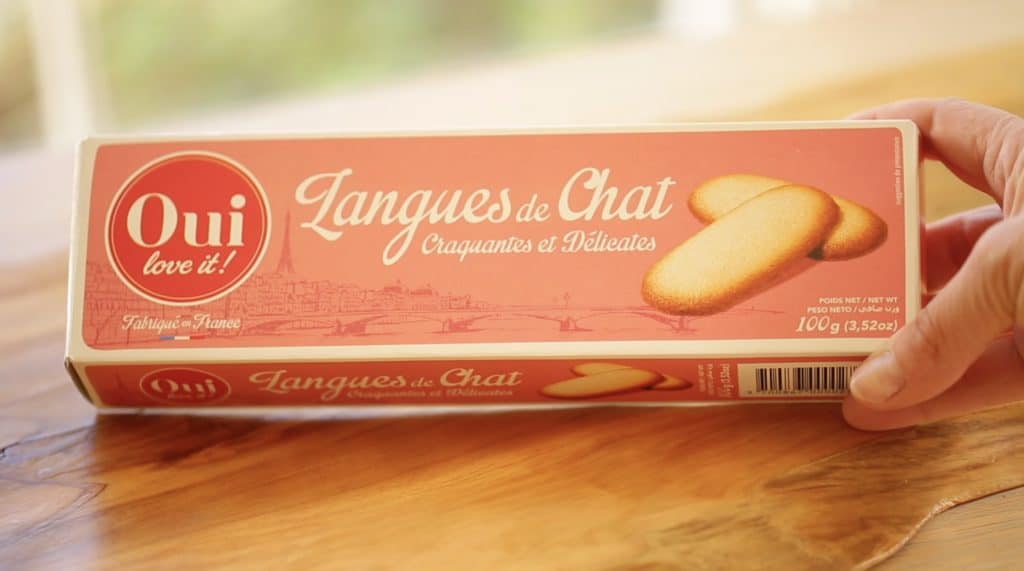 You can find these too in my Amazon Shop and they have such a lovely buttery flavor with slight vanilla taste.  The perfect little nibble for Ice Cream or coffee.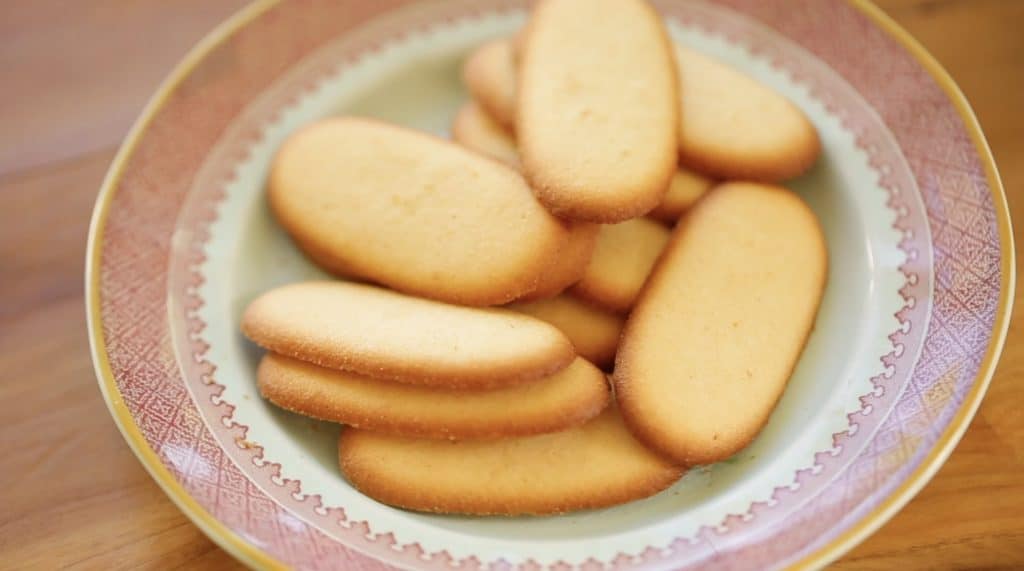 For a step-by-step demo of this recipe you can watch my video tutorial below.
CLICK HERE TO SUBSCRIBE TO MY YOUTUBE CHANNEL and never miss a recipe! (it's free!) and new videos post each week.
LOOKING FOR MORE ICE CREAM RECIPES?
You might also enjoy my Chocolate Chunk Ice Cream or my Red, White and Blue 'Cheater Ice Cream" with Homemade Waffle Cones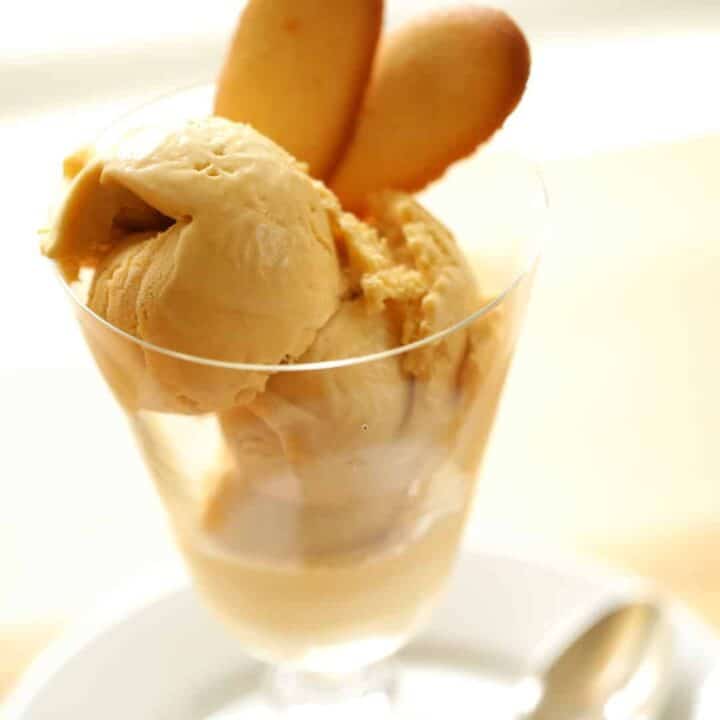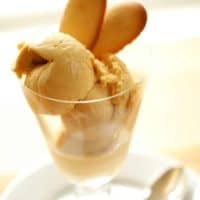 Salted Caramel Ice Cream Recipe
Total Time:
1 days
20 minutes
Ingredients
For Caramel:
1 1/3 cup (265 g) of sugar
1 cup (240 ml) heavy cream, slightly warm
1 tbsp butter (15 g)
2 tsp fleur de sel sea salt* (10 ml)
For Ice Cream Base:
6 egg yolks
2 tbsp (13 g) cornstarch
2 cups (480 ml) heavy cream
1 cup (240 ml) milk
2 tbsp (25 g) sugar
1 tsp (5 ml) fleur de sel salt
Instructions
In a large saucepan, heat sugar on medium-high until it starts to melt and turn amber brown. Swirl the pan around the heat, being careful not to stir it, but allowing it to melt on its own.
Reduce heat to low, add 1 cup of heavy cream, it will boil up but then settle down as you whisk it until smooth. Add butter and sea salt. Transfer to a heat safe Pyrex pitcher and set aside.
In a large bowl whisk, together egg yolks with cornstarch until smooth. Set aside. In a large saucepan heat cream, milk and sugar until sugar dissolves.
Temper egg mixture by pouring a little of the warm cream/milk mixture into the eggs whisking all the while, adding a little at a time until everything is combined.
Transfer base mixture back to the sauce pot and heat on medium-high, stirring until thickened. It should coat the back of a spoon and reach at least 165F.
Then pour the cooked base through a sieve into a clean bowl. Stir in the caramel sauce until smooth. Refrigerate 2-4 hours until chilled. Process ice cream in an ice cream machine according to your machine's operating instructions and freeze until firm.
Scoop ice cream into fancy glasses and serve with Langue de Chat cookies.
Notes
*Fleur de sel sea salt is much less "salty" than table salt. If you can't find it, use Kosher salt (better flavor than table salt) very sparingly (start with 1/4 tsp (1.25ml) to taste until desired saltiness in caramel is achieved.