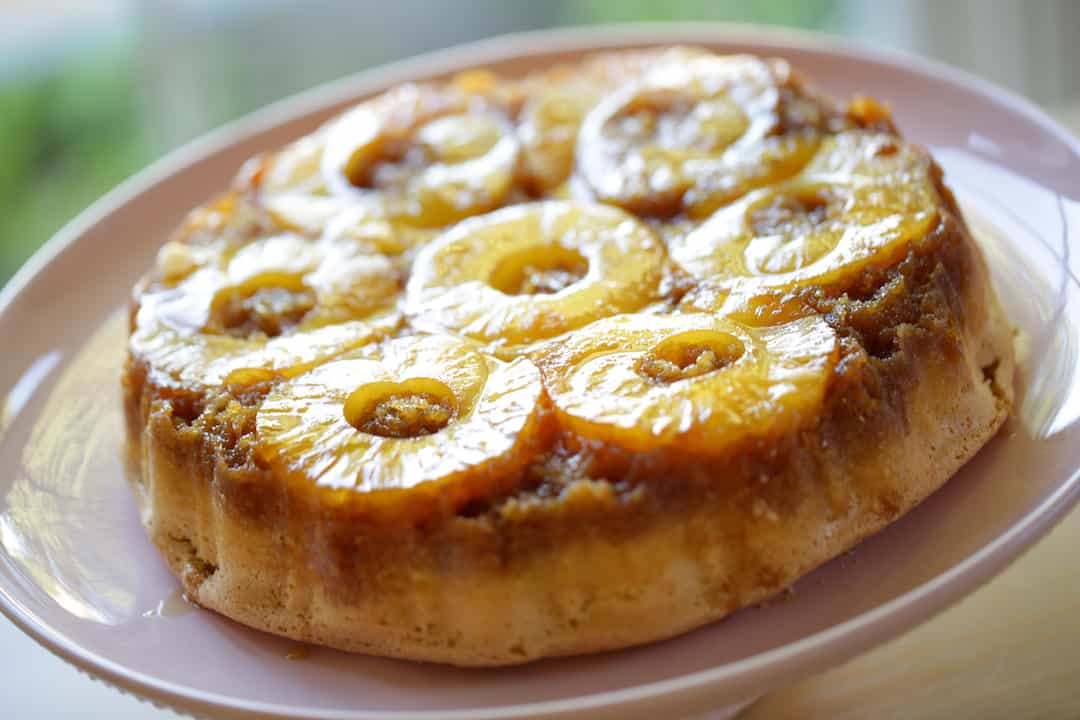 Pineapple Upside Down Cake is one of those classic Desserts that deserves a comeback! It's so delicious and easy to make it's no wonder it's back on the rise.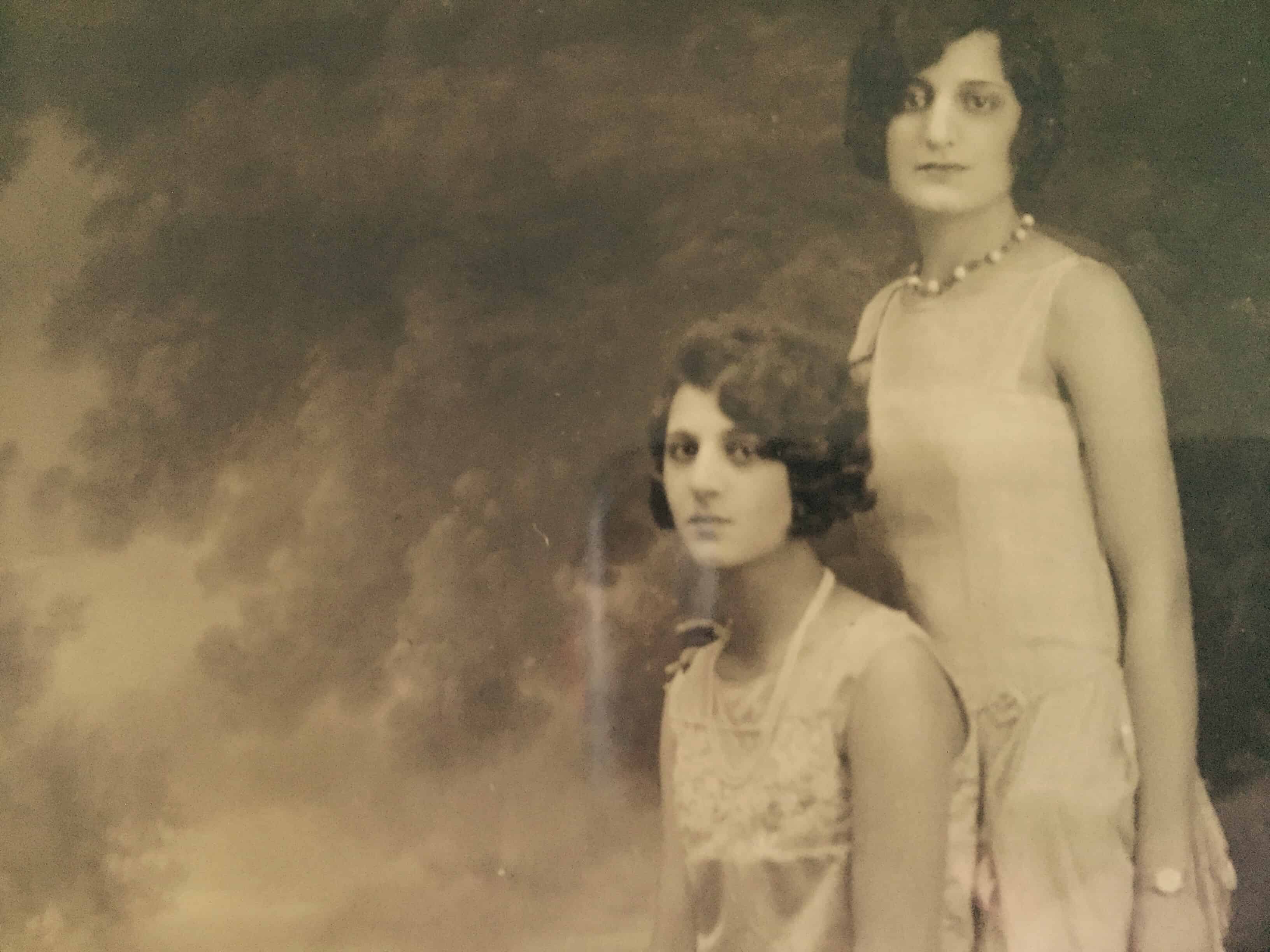 My grandmother and her sister used to make it back in the 50's and 60's and according to my dad it was a family mainstay at get-togethers. Whether it was a Friday night dinner or a Sunday tea party, this cake would make an appearance.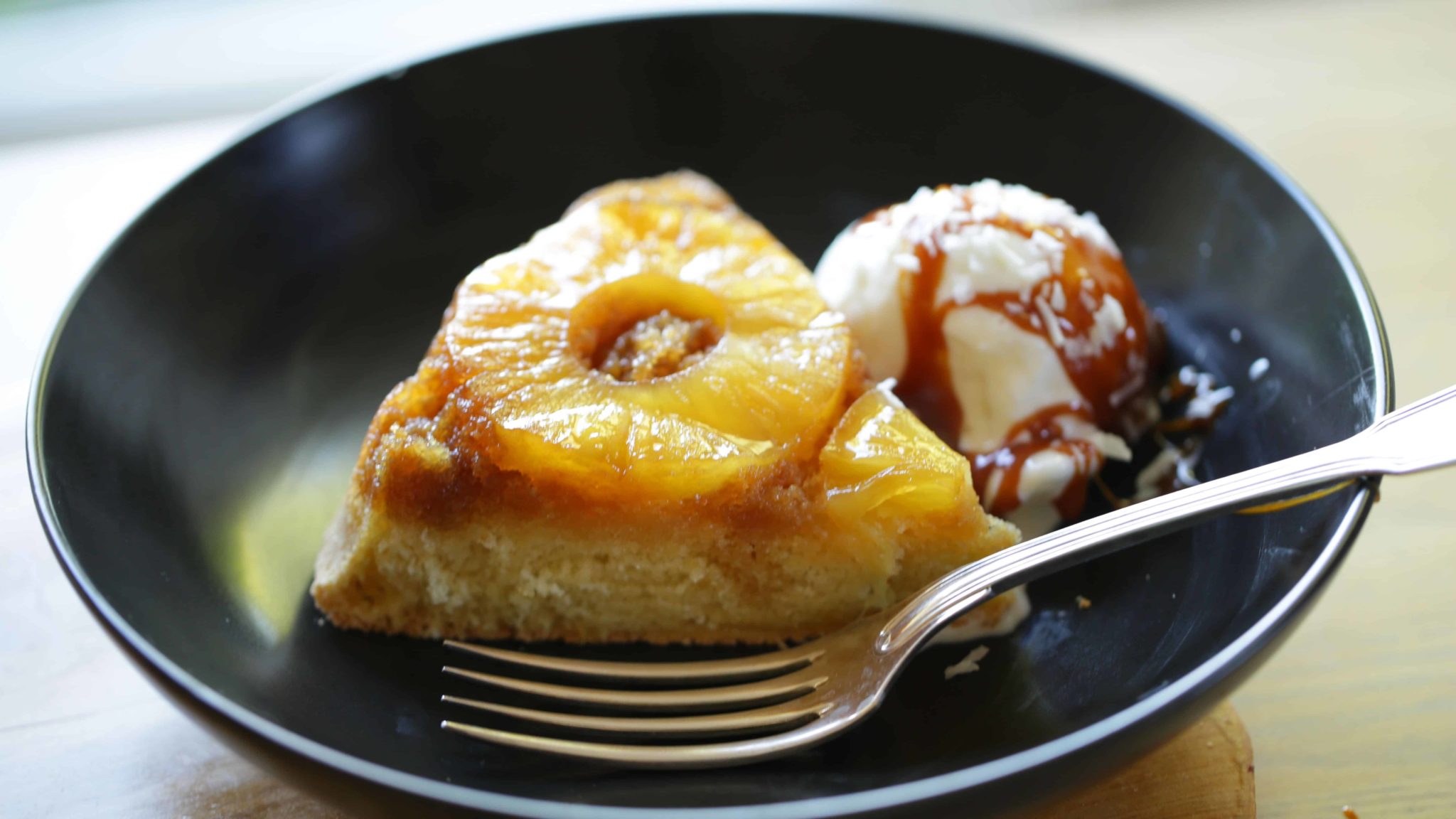 I was excited to receive this recipe, from my Aunt Nancy (the family recipe historian!) complete in my grandmother's own handwriting. In today's world of blogs, Instagram and Pinterest, it isn't often we receive a handwritten recipe. So this of course, made it extra special.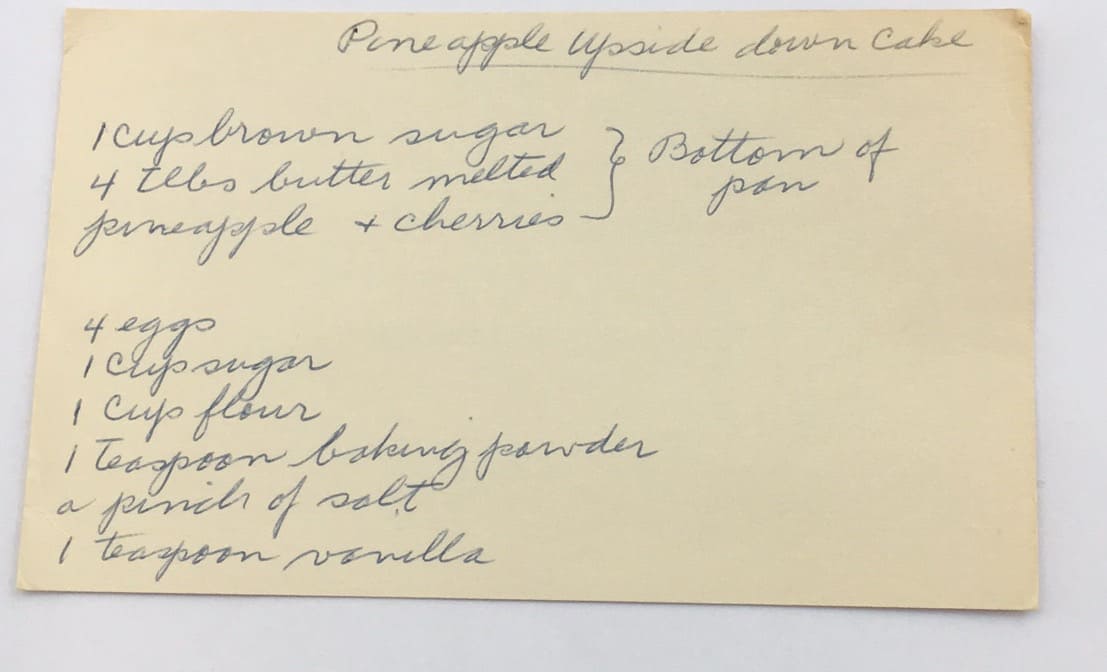 I'm always amazed at how simple the recipes were back then, and how good they still are today! I just elected to leave off the cherries (not my thing) but you could definitely add them if you wish.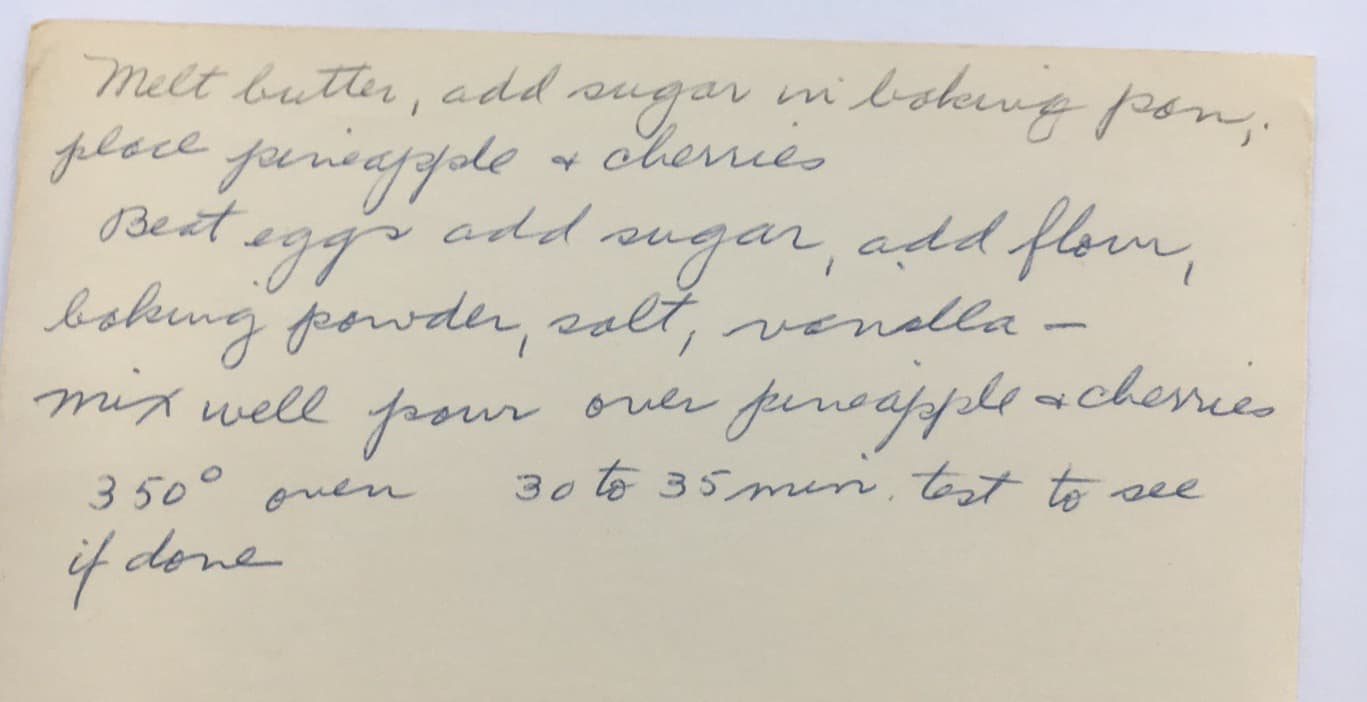 This is such an easy cake recipe that delivers impressive results! My kind of recipe!
For a step-by-step tutorial of this recipe you can watch my video tutorial below.
SUBSCRIBE TO MY YOUTUBE CHANNEL and never miss a recipe! New videos post each week!
If you'd like to try out the Pineapple Upside Down Cake Tin (why yes, there is such a thing!) you can find that in my Baking Kit below.
Print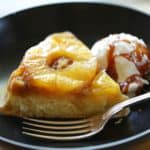 Pineapple Upside Down Cake Recipe
---
Author:

Prep Time:

45 mins

Cook Time:

30 mins

Total Time:

1 hour 15 mins

Yield:

8-10 servings

Category:

Dessert
Ingredients
For topping:
1 cup (180 g) brown sugar
4 tbsp (60 ml) melted butter
7 pineapple rings, canned variety
For Cake:
4 eggs
1 cup (200 g) of sugar
1 tsp (5 ml) vanilla
1 cup (120 g) of flour
1 tsp (5 ml) baking powder
¼ tsp (1.25 ml) salt
For Serving:
Coconut Ice Cream
Beth's Caramel Sauce (see below)
2 tbsp (30 ml) Unsweetened Coconut flakes
For the Caramel Topping:
1 cup (200 g) sugar
½ cup (120 ml) heavy cream (AKA double pouring cream)
1 tbsp (15 g) unsalted butter
1/8 tsp (.75 ml) sea salt
---
Instructions
Spray a 10" (25 cm) cake pan with baking spray. Then pour the melted butter into pan, sprinkle with the brown sugar until evenly distributed. Place pineapple rings on top filling the bottom of the pan in an even layer. Set aside.
In the bowl of an electric mixer beat the egg and the sugar on high for 5-7 minuets until doubled in volume and pale yellow. Add vanilla.
In a separate bowl whisk together the flour, baking powder and salt. Add slowly to the egg mixture until just combined.
Pour batter on top of pineapples and bake at 350F (175C) for 30 mins until golden brown and set.
Allow to cool for 15 mins and then reverse the cake onto a cake stand.
TO PREPARE THE CARAMEL TOPPING:
Heat white sugar in a deep saucepan. As it heats the sugar will melt and begin to caramelize. Keep swirling it in the pan, lowering flame if needed so that it does not burn. Once it reaches a caramel color, add the heavy cream allow it to bubble and then it will settle down. Add butter and salt. Use immediately. Or transfer to a heat safe container and refrigerate until ready to re-heat and serve.
Cut cake into slices and serve with coconut ice cream drizzled with caramel sauce and topped with unsweetened coconut flakes.