Triple Berry Campfire Cake Recipe is a must try dessert idea for Fourth of July! It's such an easy dessert to prepare because you are using berries, the fruit doesn't need to be peeled or cut.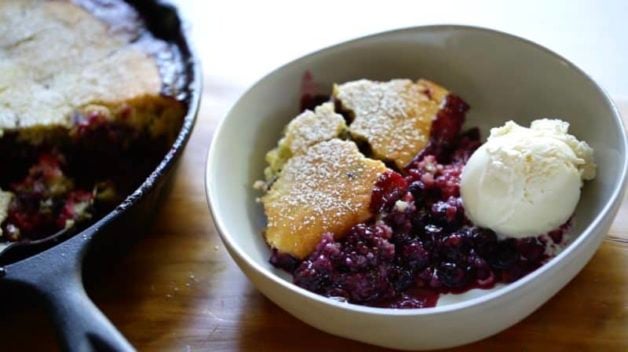 It's also really easy to serve because all you have to do is bake it in a 10″ cast-iron skillet, bring it to the table and scoop a nice helping of it into some bowls, top with vanilla ice cream, and you're done! (the link above goes to Amazon where I am an affiliate partner)
How to Make Triple Berry Campfire Cake
WATCH A PREVIEW VIDEO OF THIS RECIPE BELOW!
(Full recipe video is in the recipe card below)
Subscribe to my YouTube Channel for more recipe videos! (it's free!)
This recipe was inspired by my oldest daughter who came home after a sleepover, raving about a "campfire cake". After she mentioned the boxed cake mix and canned pie filling, I decided to recreate this recipe from scratch!
If you are making this recipe as a treat for say, a house-full of hungry teens, pair with my sticky ribs or my ultimate burger recipe.
Here's how to make the perfect summer cobbler:
Step 1: Grease the Cast Iron Skillet
Apply a small amount of butter to a paper towel and smear on the bottom and the sides of the skillet. If you do not have a cast iron skillet, you can also make this in a pie dish or cake pan.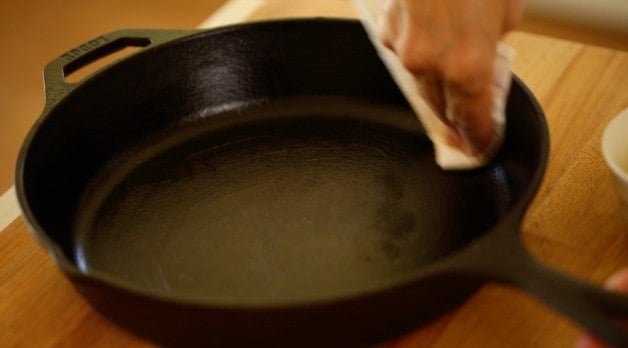 Step 2: Make the Berry Mixture
In a large bowl, add blueberries, raspberries and blackberries. What I love about this recipe is there's no slicing and dicing! Just dump and stir!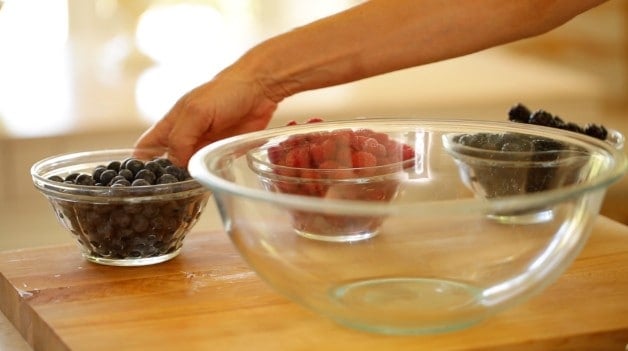 Cover the berries with sugar and cornstarch.
Can I use flour instead of cornstarch?
Yes, you can. But, I find the flour really throws off the texture of the entire dessert. You will also need to use twice as much flour as required of cornstarch. The cornstarch also creates this really great smooth and velvety berry syrup.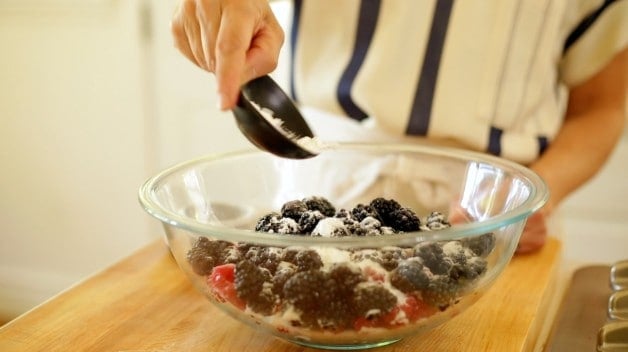 Combine and transfer to the skillet or pan.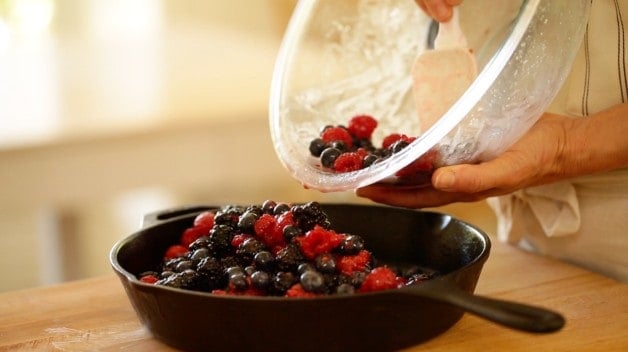 Add the cubed butter to the top of the berries. Butter makes everything taste better and it also contributes to the delicious syrupy texture.
Step 3: Make the Cake
In a large bowl add milk, butter, sugar, eggs, vanilla, orange zest, orange juice and water and mix to combine.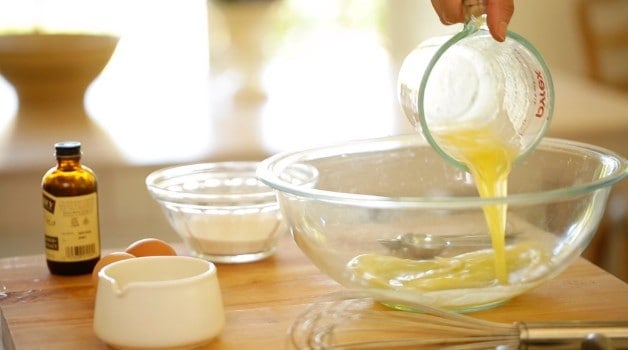 Does cake have to be refrigerated?
Most cakes do not have to be refrigerated; however, if your cake includes a fresh fruit topping or filling, meringue or made with real whipped cream or mascarpone, I would suggest keeping it refrigerated until you are ready to serve. For this cake if serving within a 2 hour window you can leave at room temperature. Otherwise refrigerate until ready to re-heat and serve.
To re-heat place in a 300F oven for 15-20 minutes.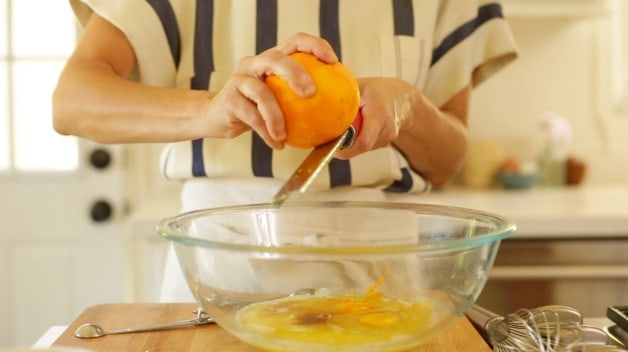 In a smaller bowl, add flour, baking powder and salt. Whisk to combine. Then, add your dry ingredients to the bowl of wet ingredients and mix well.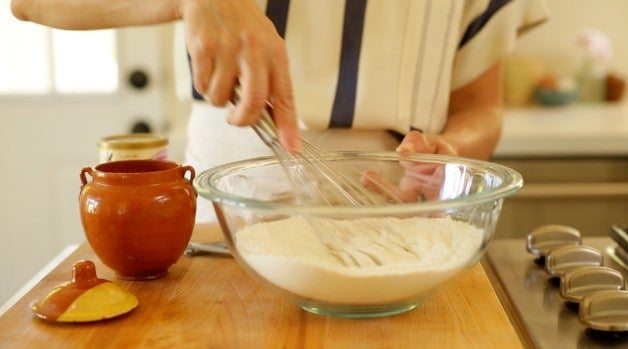 Step 4: Add the Cake Mixture to the Berries
With an ice cream scoop, add dollops of cake mixture to the berries.
Tip: Pouring the mixture over the berries seems easier, but I've found the cake cooks unevenly this way.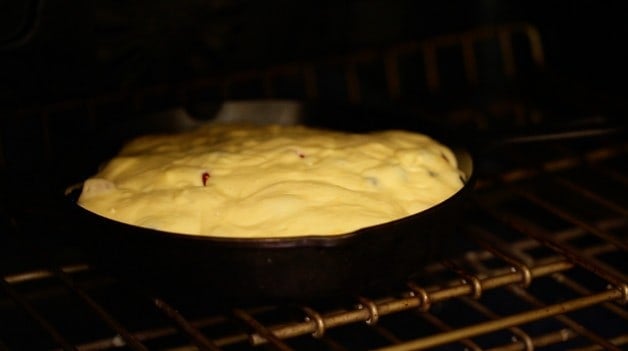 Then, place in the oven and bake at 350F (175C) degrees for about 45 minutes. The cake is done when slightly browned on top and berries are bubbling.
Step 5: Serve and Enjoy!
Serve in shallow bowls, warm with vanilla ice cream!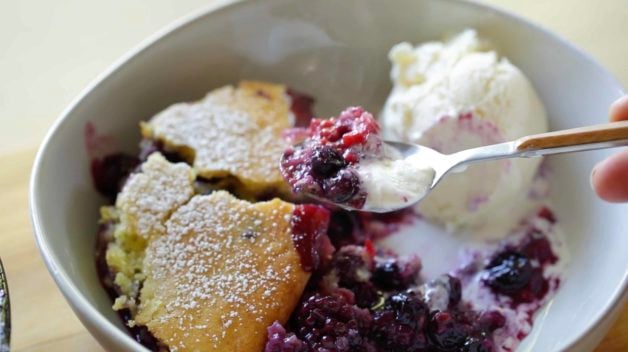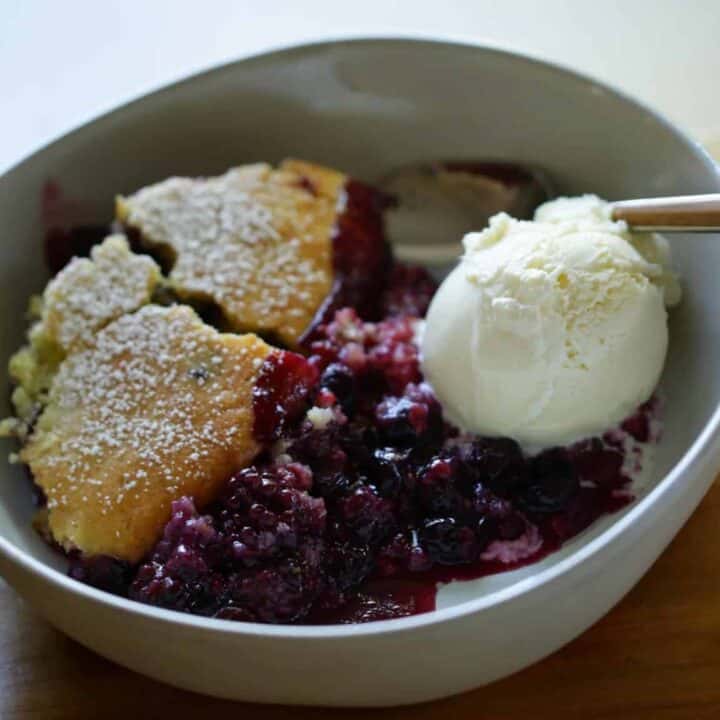 Triple Berry Campfire Cake
A modern take on a traditional campfire cake or "dump cake" that you can make in your oven.
Ingredients
1 pint (300g) blueberries
12 oz (225g) raspberries
12 oz (225g) of blackberries
¼ cup (50g) sugar
2 tbsp (13g) cornstarch
2 tbsp (30 g) butter, diced into small cubes
FOR THE CAKE:
½ cup (120ml) melted butter
½ cup (100g) sugar
2 eggs
1 ½ (7.5 ml) tsp vanilla extract
1 tsp (5 ml) orange zest
1/3 cup (80 ml) fresh orange juice
1/3 cup (80 ml) water
1 ½ cup (180g) flour
2 tsp (10 ml) baking powder
½ tsp (2.5 ml) salt
Dusting of powdered sugar for top of baked cake
Instructions
Preheat oven to 350F(175C)
Grease a 10" (25 cm) cast-iron skillet. Set aside.
Toss berries with sugar and cornstarch, transfer to skillet. Top with butter, well distributed all over the top of berries. Set aside.
In a large bowl mix together the melted butter, sugar, eggs, vanilla extract, orange zest and juice and water. Set aside.
In a smaller bowl whisk together the flour, baking powder and salt. Gently whisk the dry ingredients into the wet ingredients until combined.
With an ice cream scoop, dollop the batter over the berries, leaving some berries peeking through if desired.
Bake for 40-45 mins until a toothpick comes out clean on the cake and berries are bubbling underneath.
Dust with powdered sugar before serving, and scoop out portions, and serve with vanilla ice cream.
Notes
This can be made 1-2 hours ahead of time and kept at room temperature. To reheat place in a 300F (150C) oven and warm for 30-35 mins.
Recommended Products
As an Amazon Associate and member of other affiliate programs, I earn from qualifying purchases.
Nutrition Information:
Yield:

8
Serving Size:

1
Amount Per Serving:
Calories:

480
Total Fat:

18g
Saturated Fat:

10g
Trans Fat:

1g
Unsaturated Fat:

7g
Cholesterol:

91mg
Sodium:

425mg
Carbohydrates:

76g
Fiber:

7g
Sugar:

47g
Protein:

6g