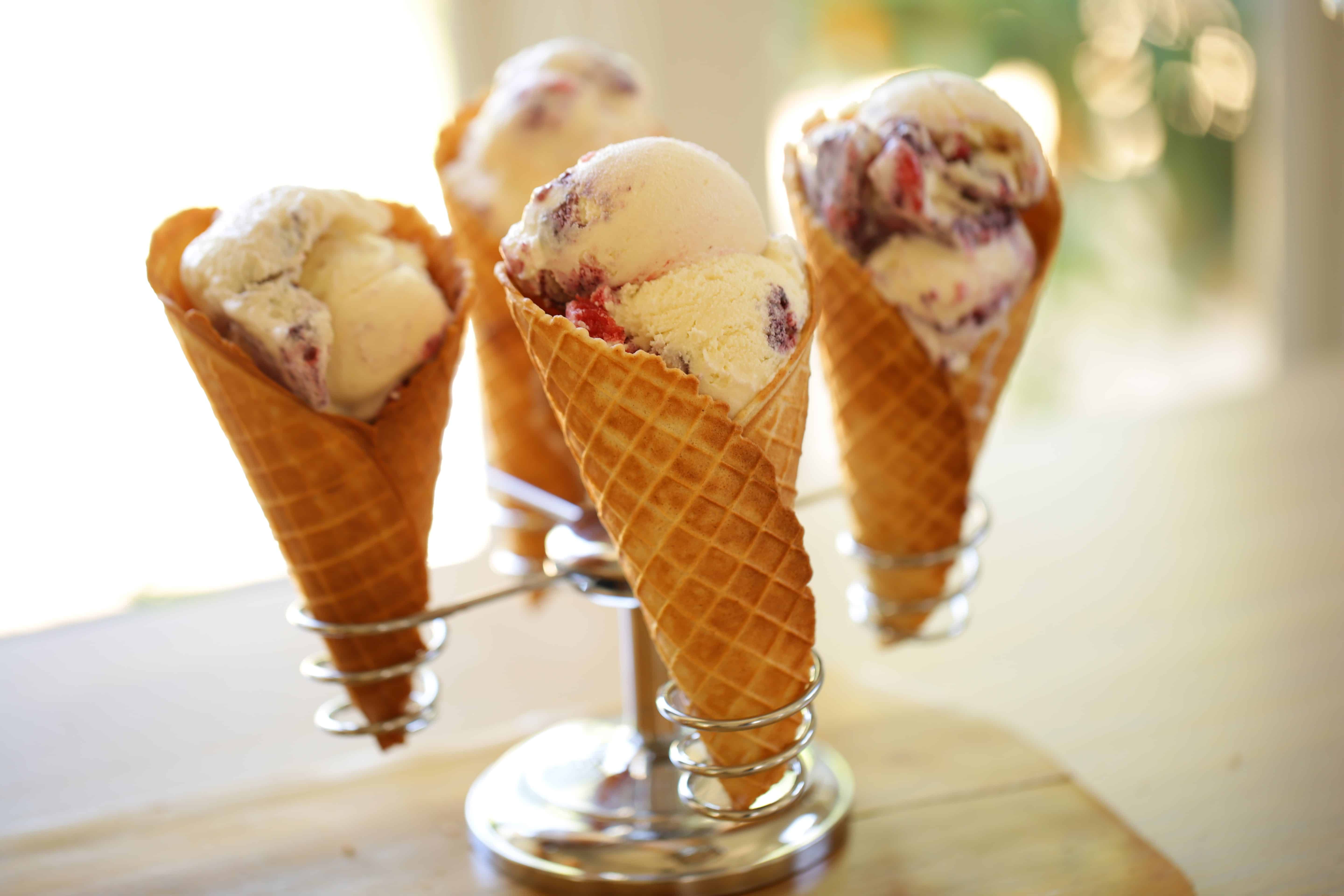 The 4th of July is such a fun and festive summer highlight! If you are entertaining a crowd this year why not serve some "cheater" Red, White and Blue Ice Cream with Homemade Waffle Cones! I promise it's easier than you may think.
For a step-by-step tutorial of this recipe you can watch my video below! This video is part of a special July 4th/Canada collaboration with Anna Olson of Oh Yum! You can watch our dessert videos below.
The "cheater" technique involves using store-bought vanilla ice cream, and swirling in blackberry and strawberry fruit puree.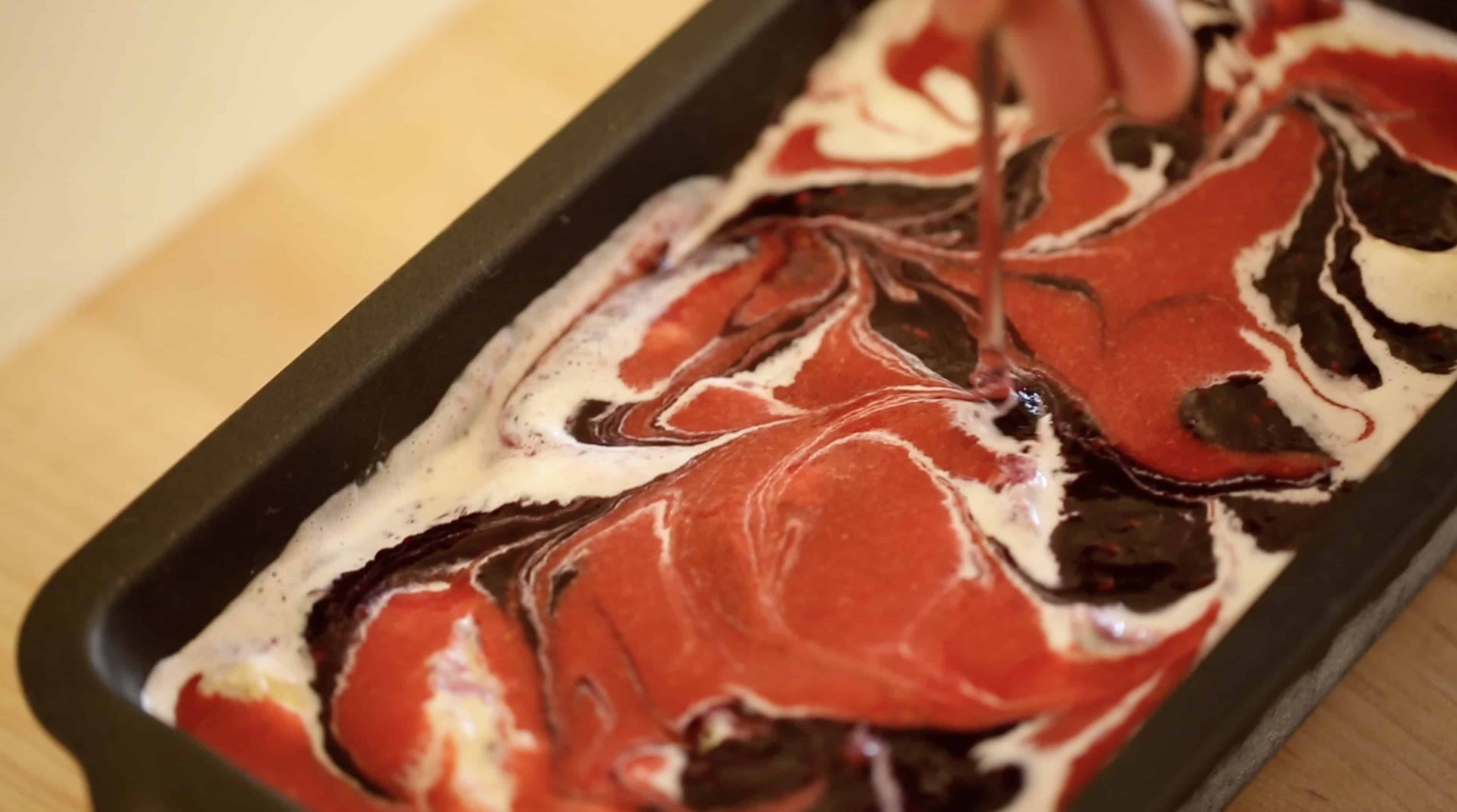 The result is a patriotic swirl of ice cream deliciousness!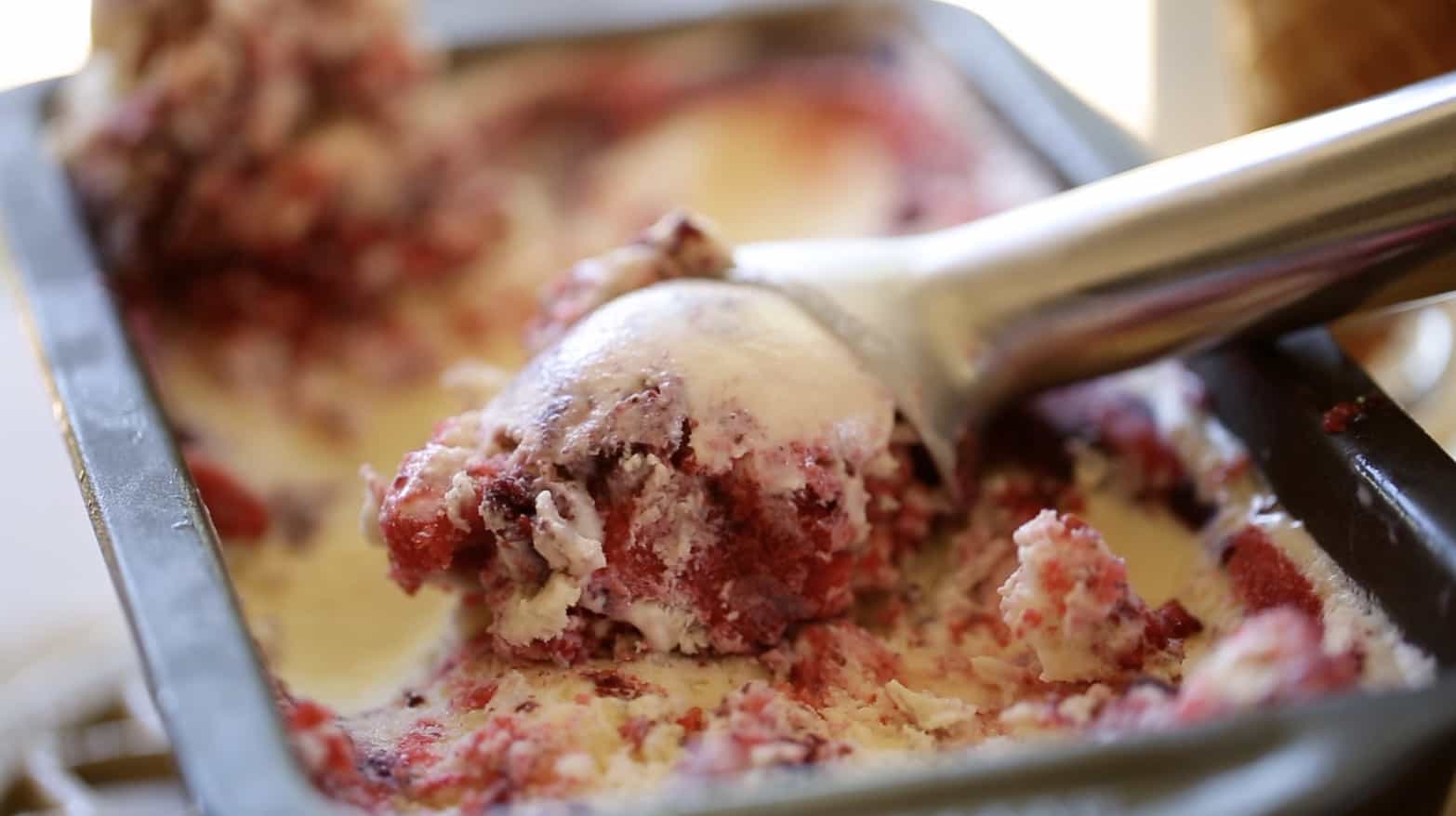 To make the cones you'll need a waffle cone maker.  They are a fun investment to make.  This one is my favorite model. (This link goes to Amazon where I am an affiliate partner)  It's really easy to use! Although the directions say to set the iron on level 3..I think the better setting for getting nicely browned cones is between 5/6.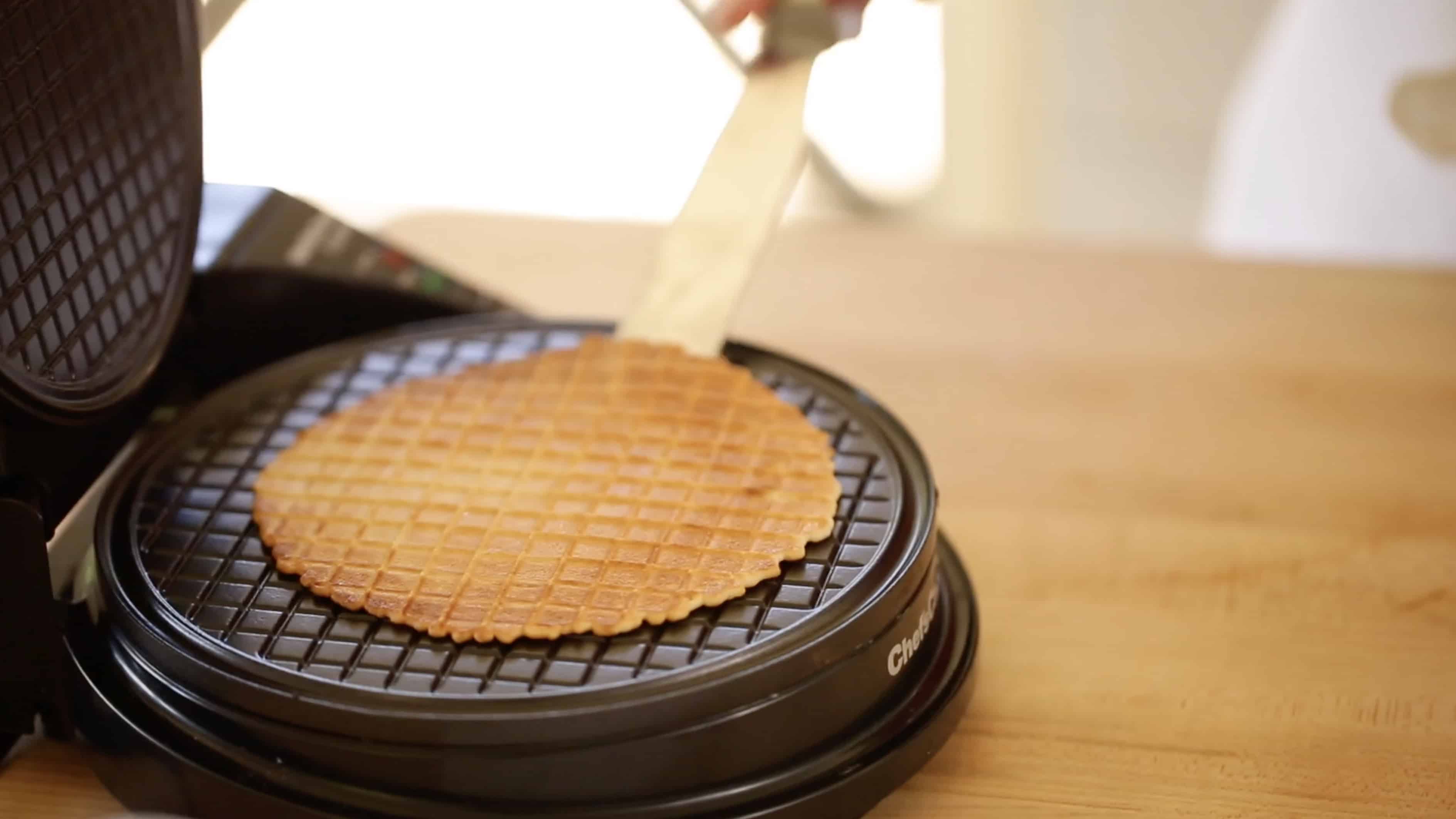 It comes with the cone form and you just roll them up and presto! Instant waffle cones.  It takes a little practice, but doesn't take long to get the hang of it!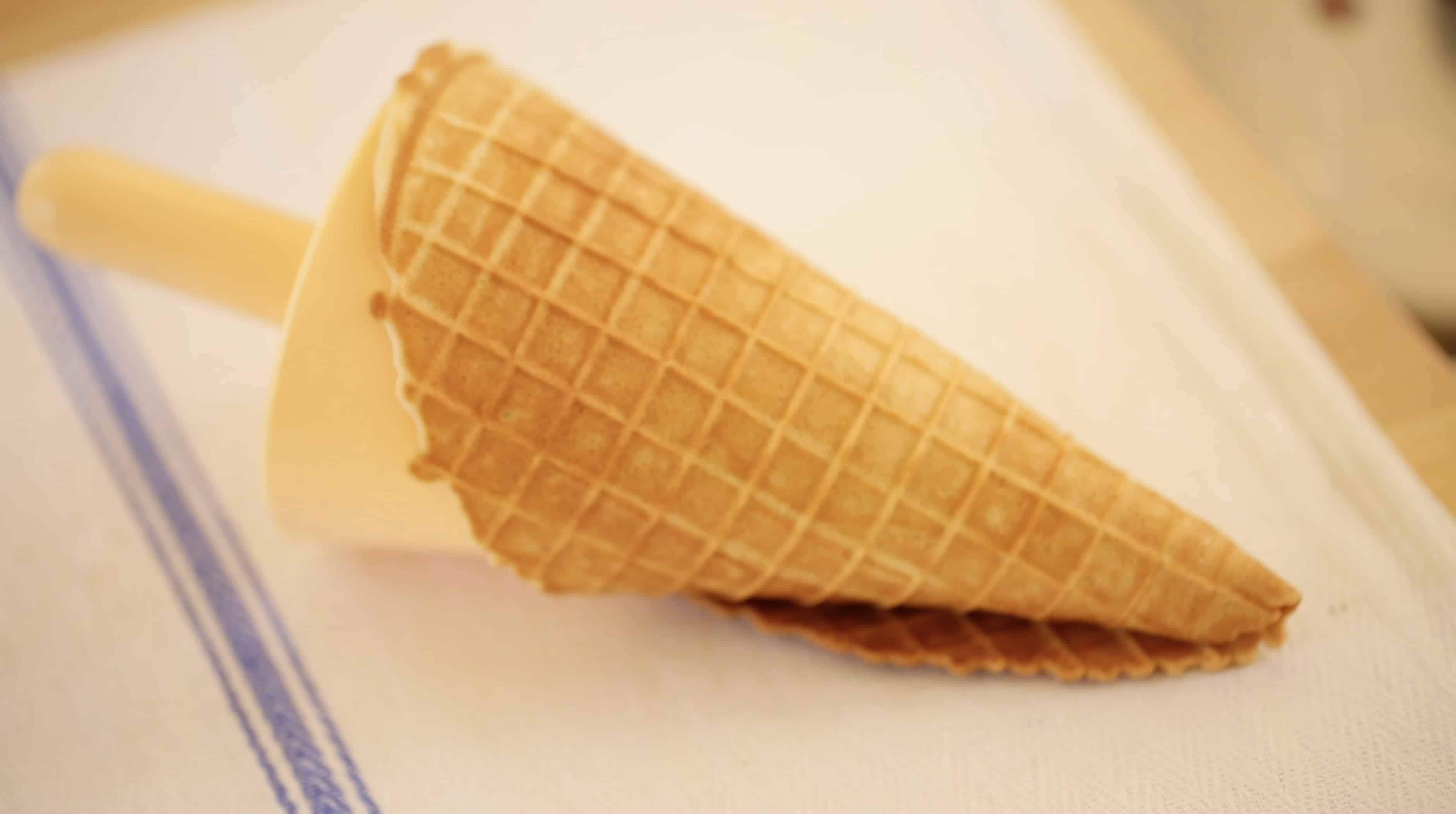 I also love these cone holders which make it easy to keep the cones upright and it's a nice way to serve them too. (this link goes to Amazon where I am an affiliate partner)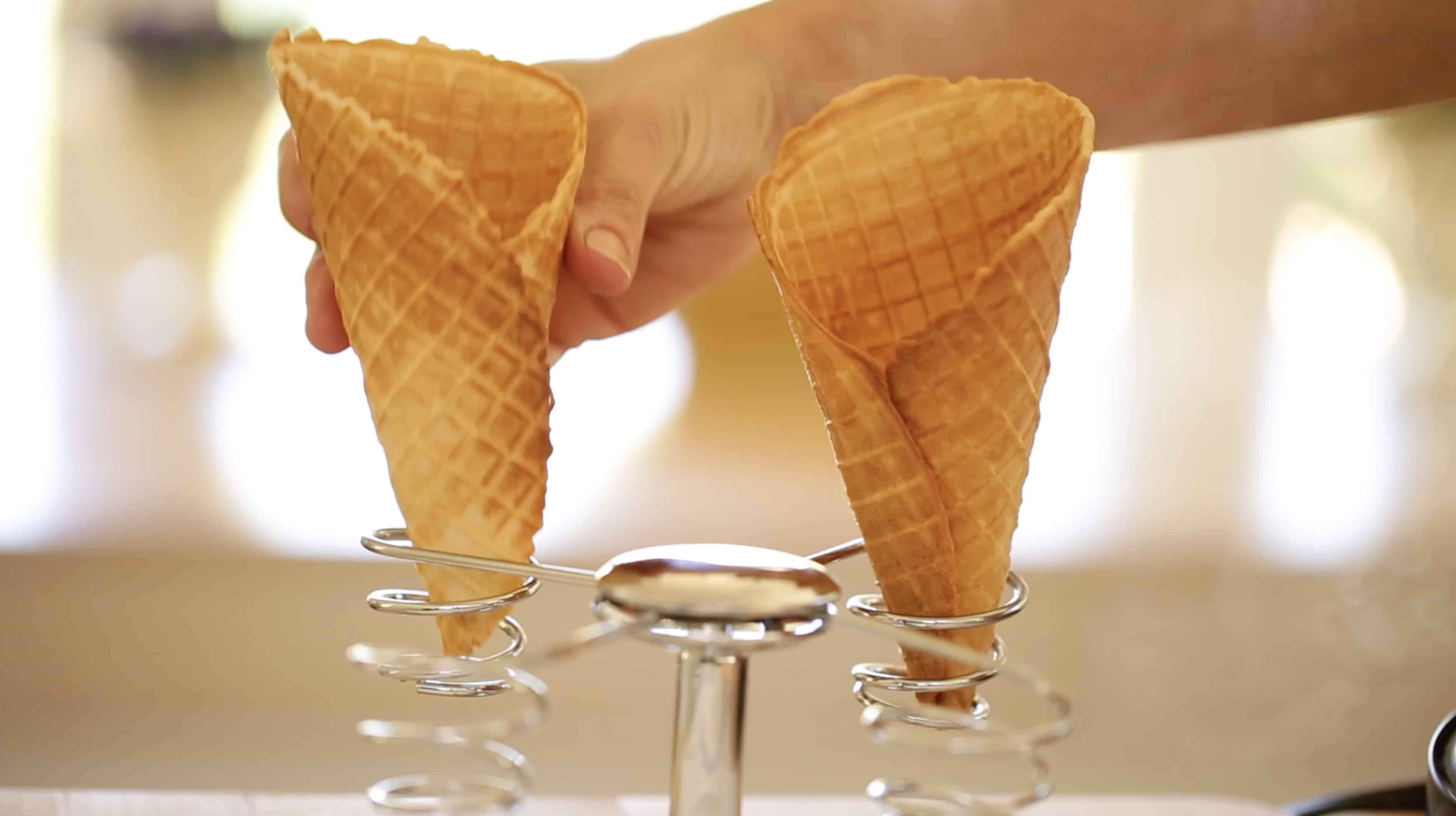 The ice cream is best made the night before to freeze well before serving, but I would recommend making the cones the day of, to preserve their crispness. Enjoy! xx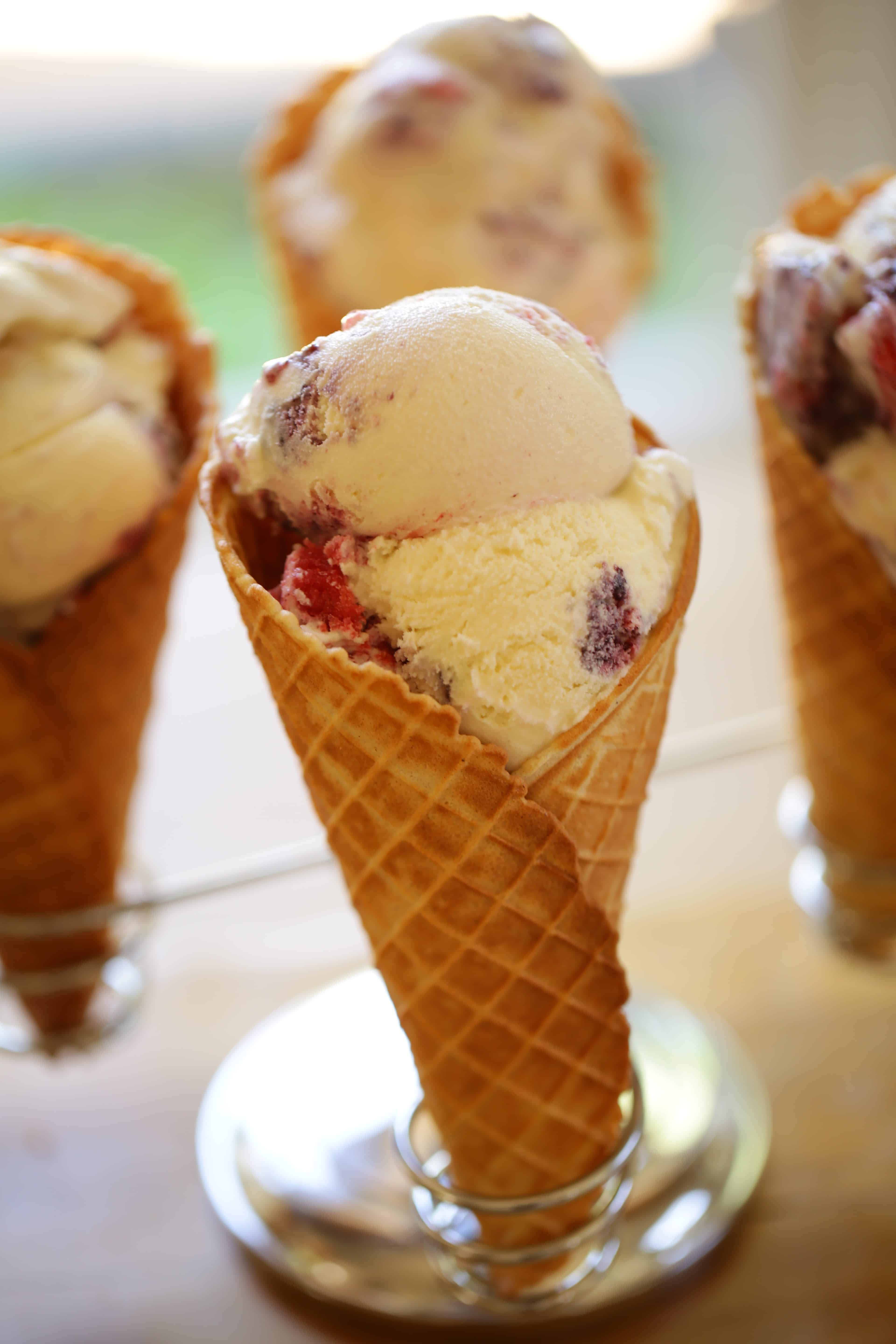 Print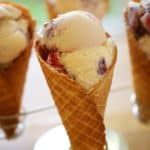 Red, White and Blue Ice Cream with Homemade Waffle Cones
---
Author:

Prep Time:

24 hours

Cook Time:

15 mins

Total Time:

24 hours 15 mins

Yield:

8 servings

Category:

Dessert

Cuisine:

American
Ingredients
For the ice cream:
42 ounces (about 1 ½ quarts) of good quality vanilla ice cream
1 cup (150g) fresh blackberries
1 cup (150g) fresh strawberries, quartered
2 tbsp (25g) sugar
2 tbsp (30 ml) water
For the cones:
1 whole egg
2 egg whites
¼ tsp (1.25ml) tsp salt
½ cup (100g) sugar
2/3 cup (70 g) flour
½ tsp (2.5ml) cinnamon
2-3 tbsp (30-45ml) melted butter
---
Instructions
Place ice cream at room temperature to soften. Meanwhile in a blender combine blackberries, 1 tbsp (13g) sugar 1 tbsp (15 ml) water, blend to puree and transfer to a small bowl.
Clean out blender and add strawberries, sugar and white and puree, transfer to a small bowl.
Scoop out softened ice cream in create 1 layer of scoops in the bottom of a loaf pan 9 x 5 (23cm x 13 cm). Smooth out with a spatula to create a flat surface. Add dollops of the blackberries puree, and then dollops of the strawberry puree then swirl gently and minimally with a skewer. Add another layer of ice cream and repeat the process.
Cover with foil and freeze overnight.
To make the waffle cones, combine all ingredients and follow the instructions of your waffle cone maker. If using the Chef Choice model in between setting 5/6 works best! Allow them to cool, and serve immediately!
Place out the cones and ice cream and let everyone serve themselves!