This crunchy, brioche French toast is a real crowd-pleaser! It's the perfect breakfast recipe to serve when a long weekend rolls around and you find yourself with a houseful of guests.
I also serve it as a special occasion breakfast for Easter, Mother's Day or Father's Day too!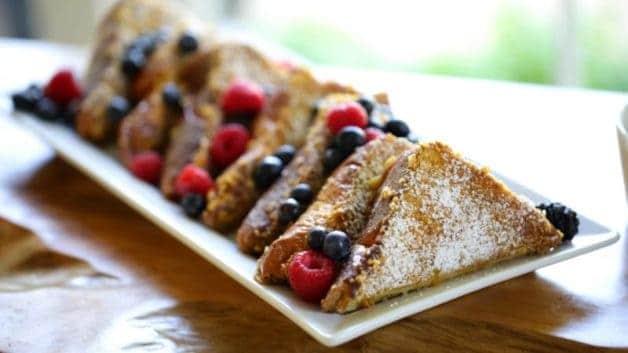 It takes just a few simple ingredients, most of which, except for maybe the brioche, you probably already have on hand!
This French toast recipe also pairs beautifully with my Cheesy Chivey Egg Bake and Foolproof Roasted Potatoes!
What is brioche bread used for?
Typically brioche bread is a breakfast bread served in France and bought at a French bakery or the boulangerie. Brioche comes in a variety of shapes and sizes. Look for a brioche loaf since it's ideal for slicing into thick pieces.

What does brioche bread taste like?
Brioche bread has the most divine buttery flavor with a light fluffy texture. It's great smeared with butter and jelly, or used in recipes like French toast, bread pudding, and even Thanksgiving stuffing!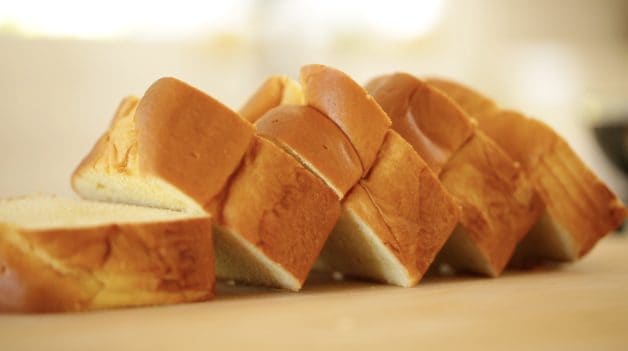 How do you make brioche french toast?
To make the French toast you'll dip thick slices of brioche bread into a rich egg and cream custard. Your custard can be flavored with vanilla extract and sometimes it's also nice to add a little orange zest too.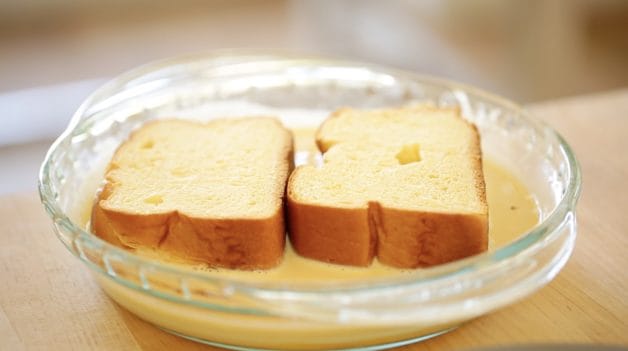 You'll then dredge the brioche through a crunchy concoction of crushed corn flakes, cinnamon, and sugar. If you have any leftover cornflakes you can also put them to good use in my super easy Marigoon Cookie Recipe!
How-To Make Crunchy Brioche French Toast
Once you have crushed the cornflakes into small pieces, which is best done by placing them in a ziplock bag and giving them a whack with a rolling pin, place them in a pie plate or shallow bowl. This will make it easier to dip the wet bread pieces and encrust them with the cornflakes.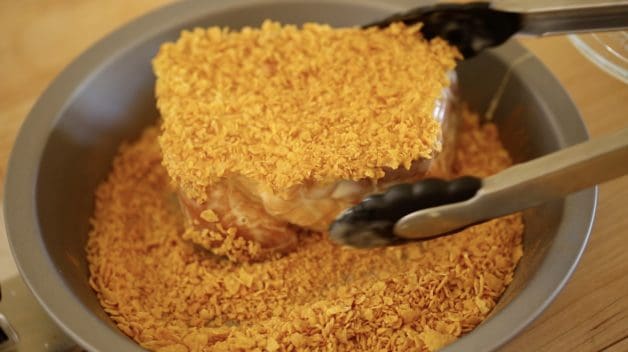 Fry the French toast in butter in a skillet over medium heat, for a few minutes on each side, and the results are off the charts!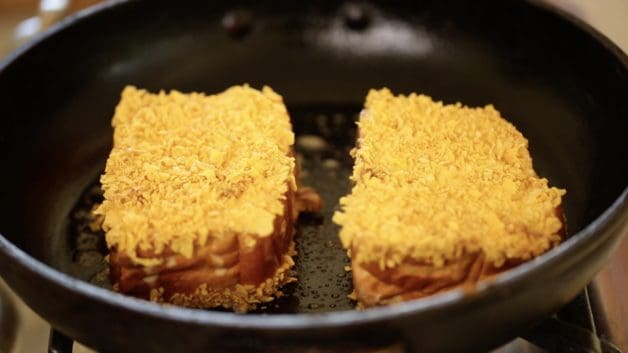 Once fried I like to keep them warm on a baking sheet in the oven until ready to serve. It will keep them warm and allow the pieces to retain their crispy exterior.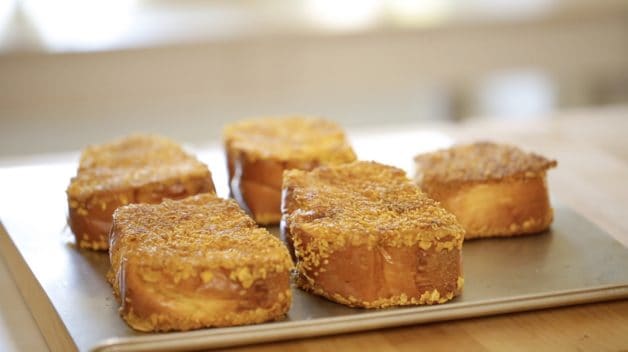 You can top your French toast with fresh fruit such as berries, and dust with powdered sugar. But of course, my children reach for the maple syrup every single time ha! So the choice is up to you.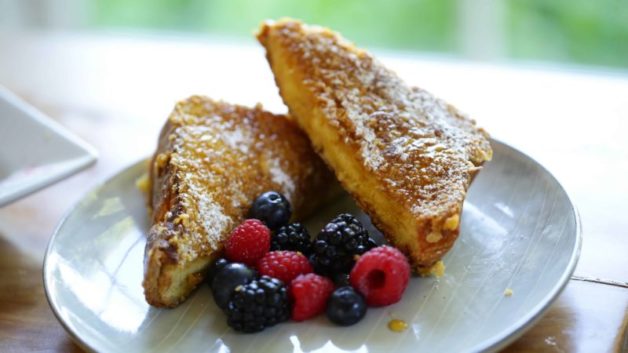 MORE BREAKFAST TREATS!
Please let me know if you make this Brioche French Toast Recipe
by leaving a rating and review below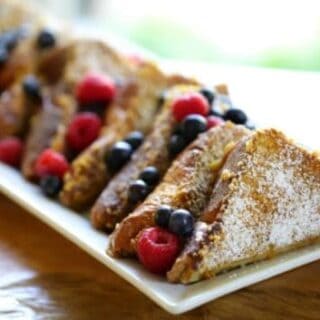 Crunchy Brioche French Toast
Crunchy Brioche French Toast Recipe that uses soft brioche bread and crunchy cornflakes flavored with cinnamon sugar for one sensational twist on French toast!
Ingredients
French Toast:
5 slices of thick brioche bread
4 eggs
3 tbsp (45 ml) heavy cream
2 tsp (10 ml) vanilla
Pinch of salt
1 tsp (5 ml) cinnamon
1 tsp (5 ml) sugar
2 cups (300 g) of cornflakes, crushed into a coarse meal
3 tbsp (30 g) butter
Garnish:
Powdered sugar
1 cup (150 g) mixed berries (blueberries, raspberries, blackberries)
Instructions
In a shallow bowl or pie plate, mix together the eggs, cream, vanilla, and cinnamon.
Place cornflakes in a resealable plastic bag and crush with a rolling pin until a coarse meal forms, transfer to a shallow bowl or pie plate. Toss in sugar and cinnamon.
Cut bread into thick 1 ½ inch slices and place in egg mixture to soak well on both sides, allowing egg mixture to absorb into bread. Then transfer to the corn flake mixture and coat well on both sides.
Place a pat of butter in a skillet, once sizzling add bread and allow to cook for a few minutes on each side until golden brown. Transfer to a cookie sheet and once all slices have been browned in skillet transfer to a 300F (150F) oven for 5-7 minutes to cook any egg that didn't brown on sides and to crisp up the topping.
Remove slices from cookie sheet, dust with powdered sugar. Cut on the diagonal, arranged on plate and top with fresh berries!
Notes
If you cannot find brioche bread any soft egg bread like challah would also work
If you have corn flakes left over you can make these delicious Marigoon cookies with them!
Nutrition Information:
Yield:

5
Serving Size:

1
Amount Per Serving:
Calories:

524
Total Fat:

23g
Saturated Fat:

13g
Trans Fat:

1g
Unsaturated Fat:

9g
Cholesterol:

273mg
Sodium:

456mg
Carbohydrates:

67g
Fiber:

3g
Sugar:

32g
Protein:

13g