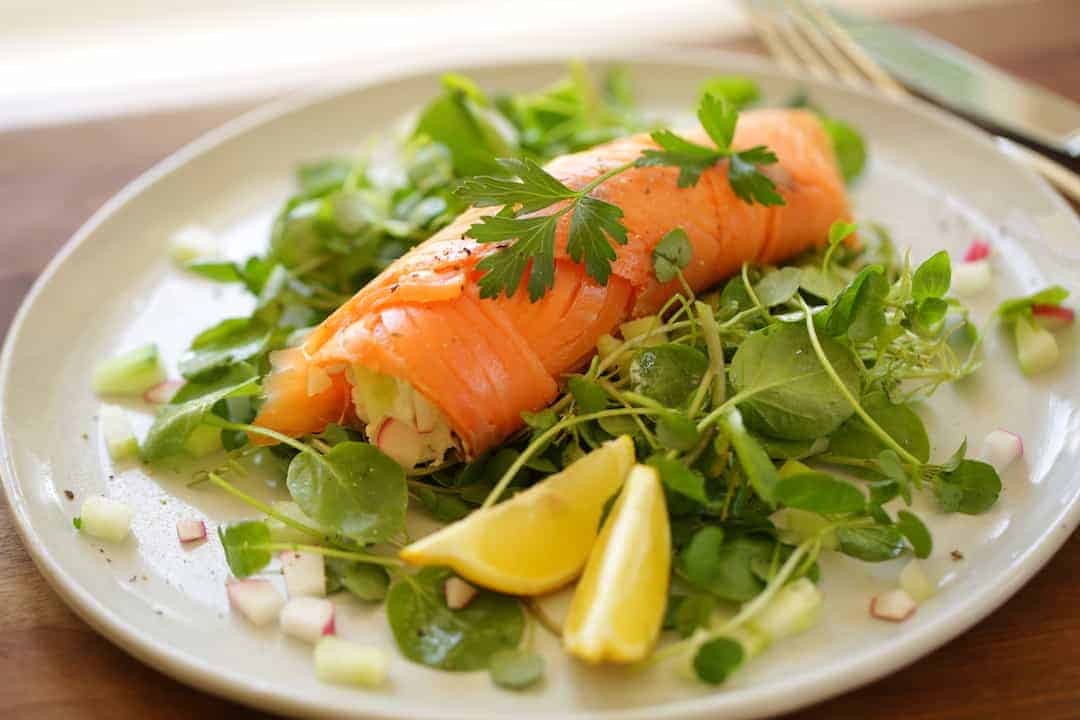 Now that back-to-school is back in session for many of us, getting those weeknight meals on the table can seem like a tough "re-entry!".  I love this easy Smoked Salmon Roulade recipe because it's so quick and yummy!  It's also perfect for a summertime meal well it's just too hot to cook!
To see how quick this recipe really does come together, you can watch my "Real-Time Recipe below".  SUBSCRIBE TO MY YOUTUBE CHANNEL and never miss a recipe! (It's free!) and new videos post each Saturday!
Looking for more 15-Minute Dinner Ideas? Have you tried my Chicken Dijon Recipe or my Shrimp & Grits More family classics in 15-minutes or less!
To watch the "Life-Update Video" referenced in the video you can click below:
You can learn more about the "EWB Subscription Box" here: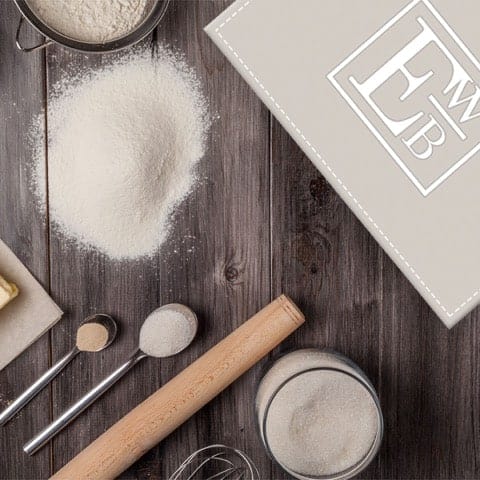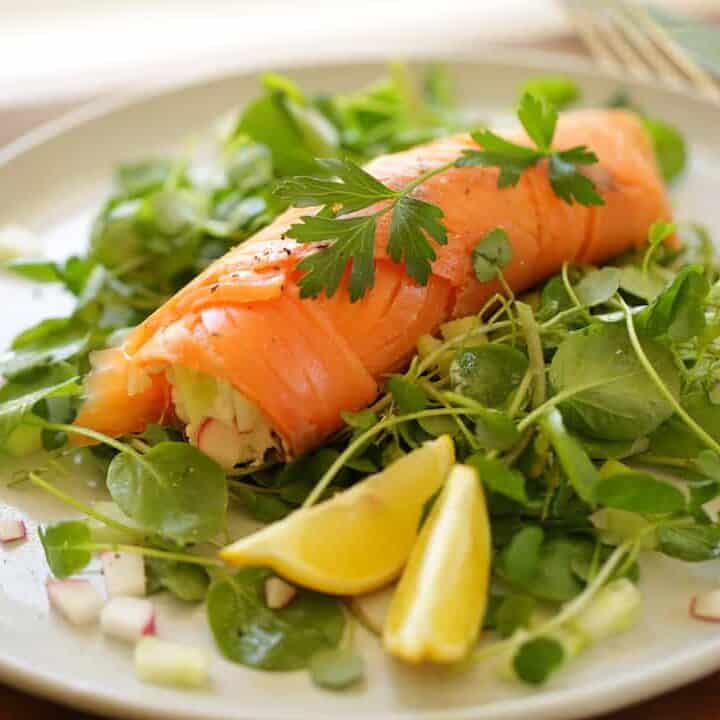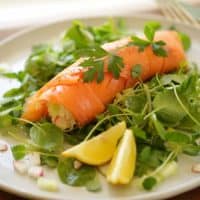 15-Minute Smoked Salmon Roulade with Cucumbers and Radish
Ingredients
1 bunch watercress
Drizzle of Olive Oil
Sat & Pepper to Taste
2 tbsp (30 ml) cucumber, peeled and diced
1 radish, diced
3 tbsp (45 ml) Boursin Cheese
3 large slices of smoked salmon
fresh dill or parsley
2 lemon wedges
Instructions
METHOD:
Place watercress on a plate to form a base. Drizzle with olive oil and season with salt and pepper
Dice cucumber and radish into tiny cubes. Lay out salmon, overlapping to form a triangle or rectangular.
Spread cheese on top of salmon, in the center. Top cheese with cucumbers and radishes. Roll up to form a log. Place salmon log on center of watercress bed.
Squeeze lemon wedge on top of salmon, add freshly cracked pepper.
Top with fresh dill or parsley.
Enjoy!