Strawberry Lemonade Recipe
When the temperatures rise and you need something refreshing, turn to this easy strawberry lemonade recipe! It's easier than my Watermelon Lemonade, which requires cutting down a whole watermelon.
Instead, this recipe uses freeze-dried strawberries, pulsed into a cloud of fabulous strawberry dust, that can be mixed into my classic Lemonade Recipe for a thirst-quenching party classic!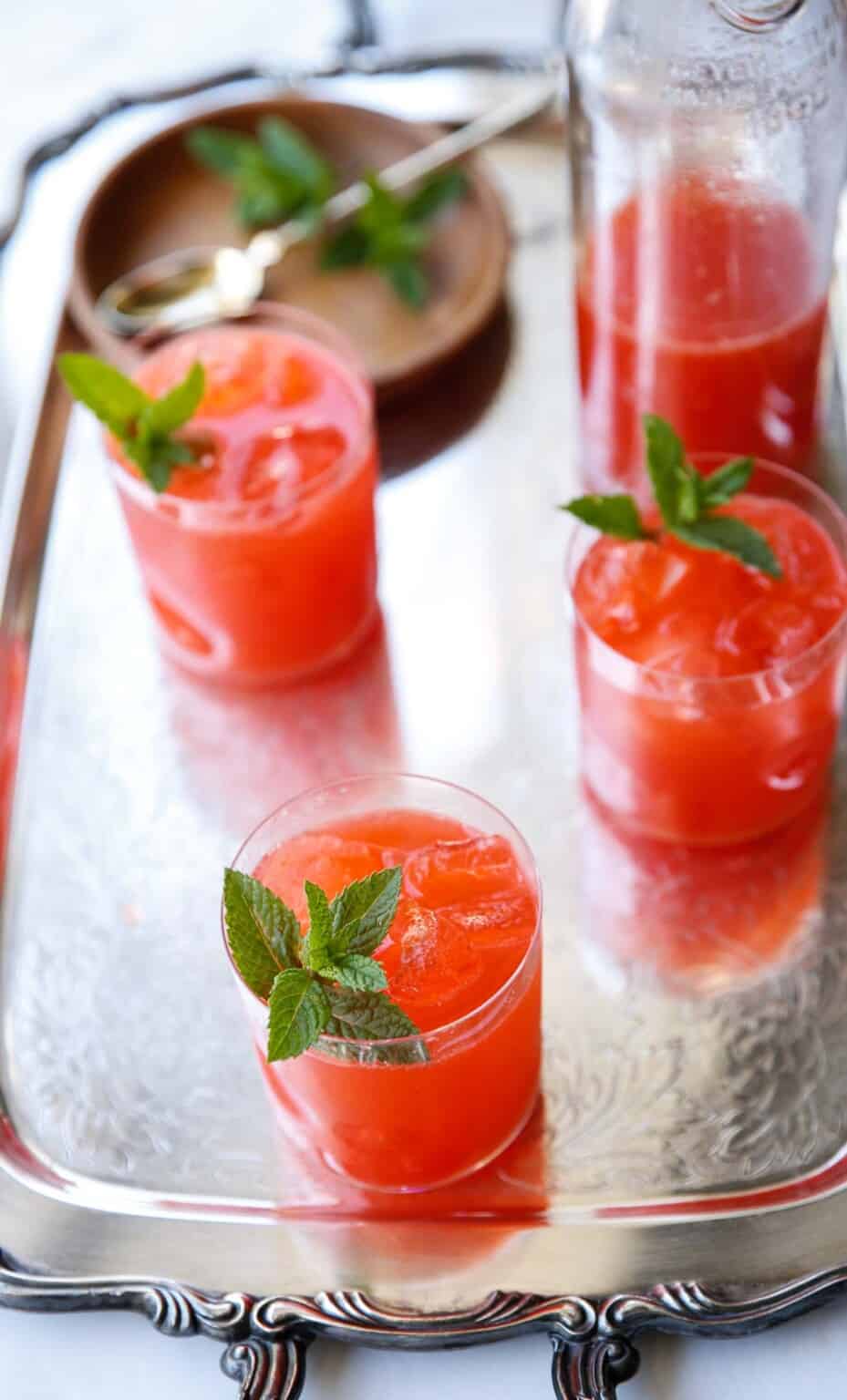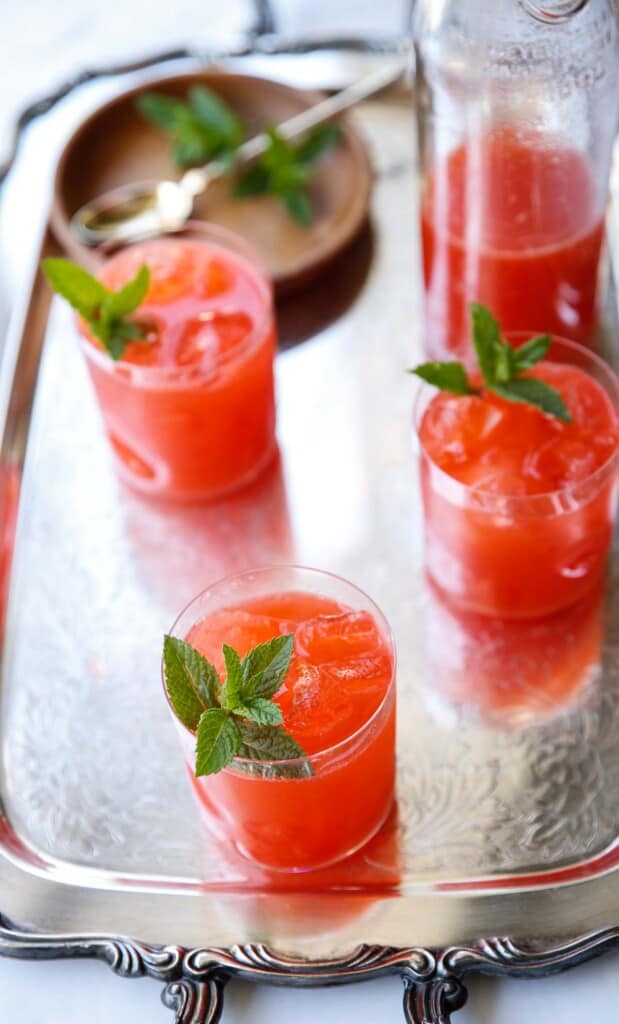 This is a great summer recipe for a large summer gathering because kids and grown-ups alike love it! And if you have extra freeze-dried strawberries left, you can use them up in my Strawberry Cupcake Recipe or my Strawberry Lemon Muffin Recipe too!
Ingredients
Lemons: For homemade lemonade that is fresh and delicious you must use fresh lemons! (leave those plastic lemons with the juice aside!) Use a Lemon Squeezer to make your lemon squeezing go a lot faster and more efficiently!
Subscribe for weekly recipes
and new videos!
Freeze-Dried Strawberries: There are a few brands to choose from, but I really love Trader Joe's Freeze-Dried Strawberries, for the quality and the convenience!
Agave Syrup: I have experimented with a lot of different sweeteners for this recipe, and I find hands down, that agave syrup is the best bet. It dissolves easily and sweetens without masking the flavor of the lemons and the strawberries. I really like the Madhava Brand.
Cold Water If you start with cold water you don't need to add too many ice cubes to chill it down, which will also dilute its flavor.
Fresh Mint: This is optional but it does add a pretty finishing touch and wonderful summery aroma to your drink!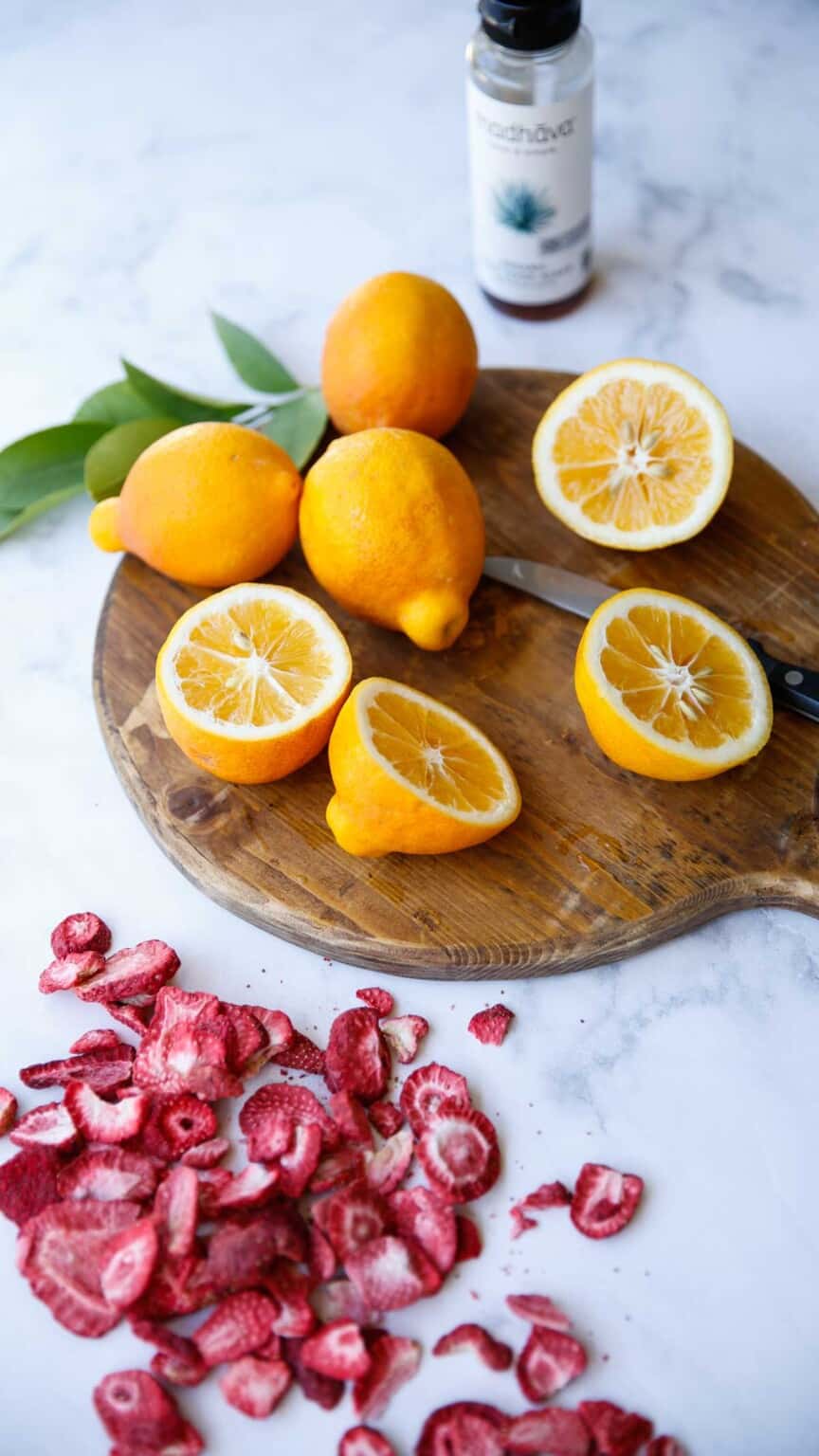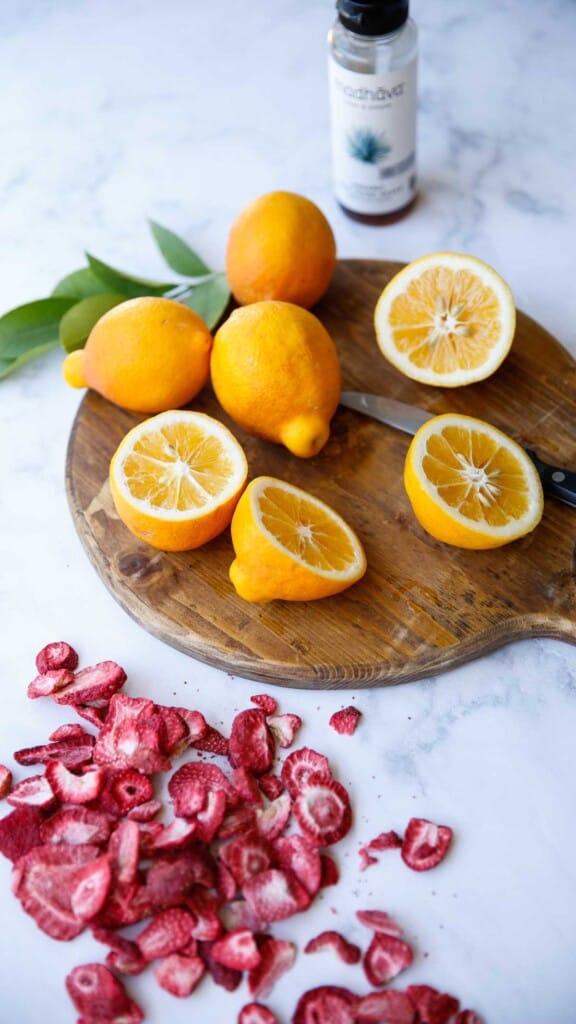 Processing the Freeze-Dried Strawberries
This recipe calls for 1 cup of free-dried strawberries. Measure the berries, first and then grind them up in a food processor. You'll want a nice fine grind, practically a dust.
Then you'll add them to the lemon juice, and stir to combine. Allow them to rest for 5-10 minutes so that the berries can reconstitute in the lemon juice which will bring out their best flavor.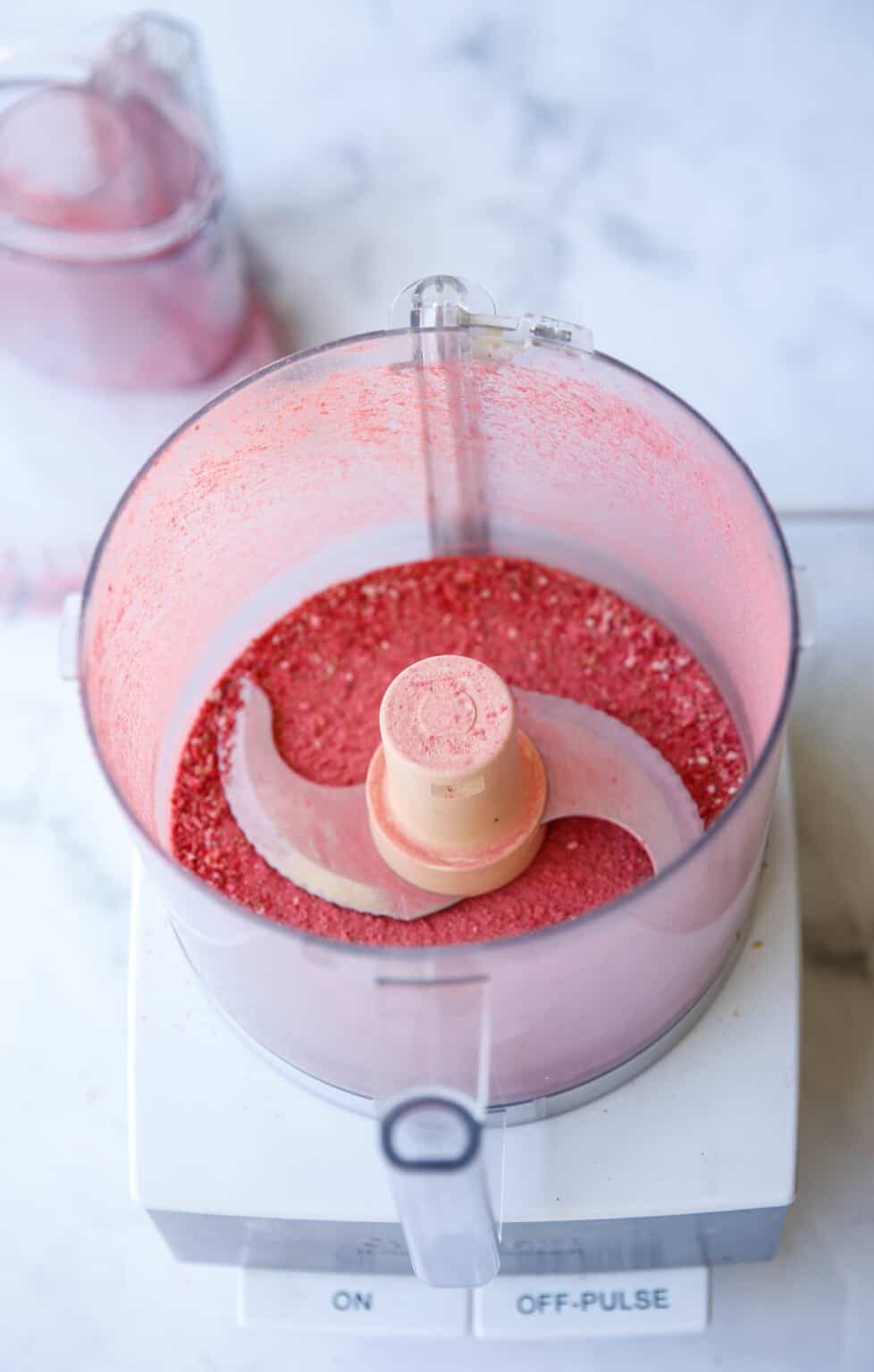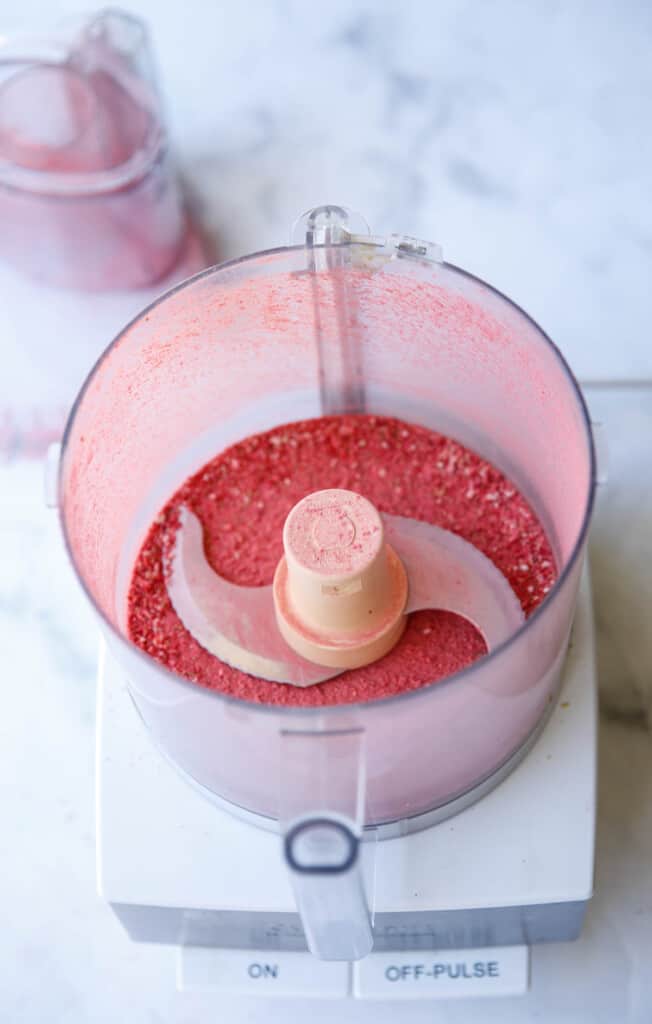 Straining the Lemonade
For the best texture, it's best to strain your strawberry lemonade through a fine mesh sieve into a 4-cup Pyrex Pitcher. This will remove the chunks, and create a clear smooth drink. Once it's in the pitcher, it's easy to transfer it into a container to store it in the refrigerator until ready to serve. I store mine in French Lemonade Bottles because they are easy to seal closed and they look pretty for serving too!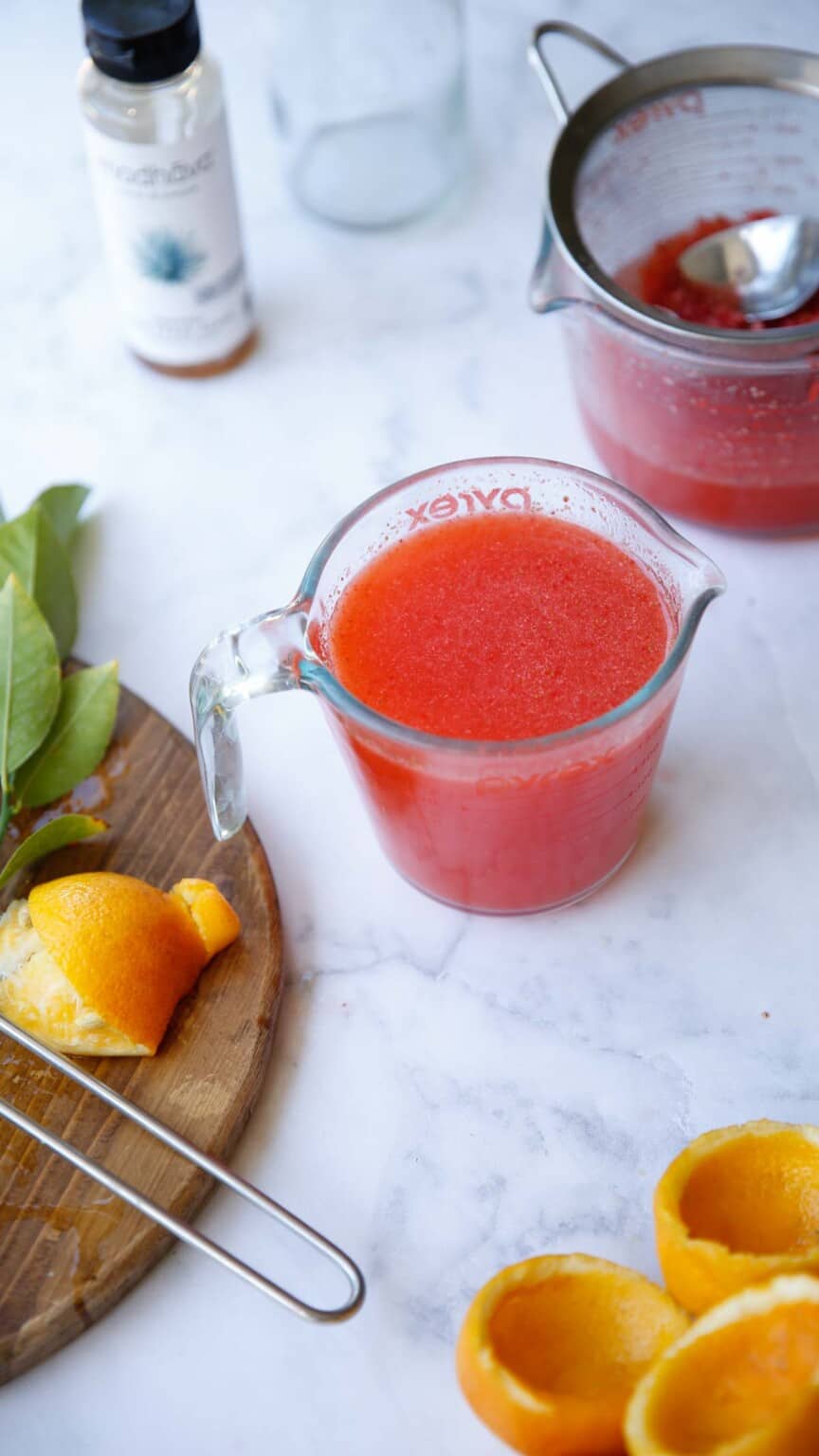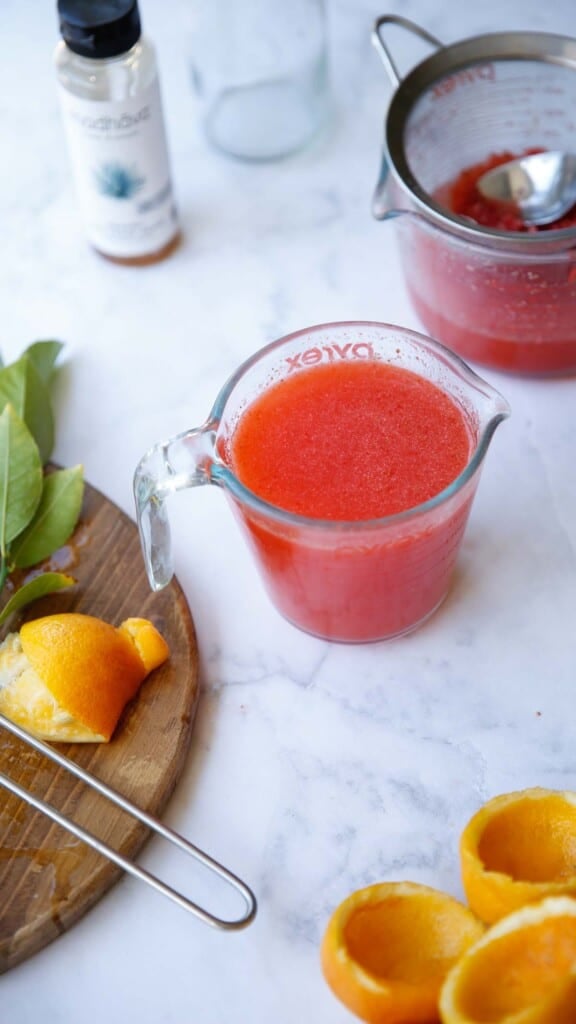 Serving Tips:
Keep the lemonade refrigerated until ready to serve. Then serve over ice and garnish with fresh mint.
Create a lemonade bar for large parties offering Strawberry, Watermelon and Classic Lemonade served in French bottles. They look festive sitting on ice in a large galvanized ice tub.
You can also turn this lemonade into a "grown-up" drink by mixing it with vodka or topping it off with a splash of champagne!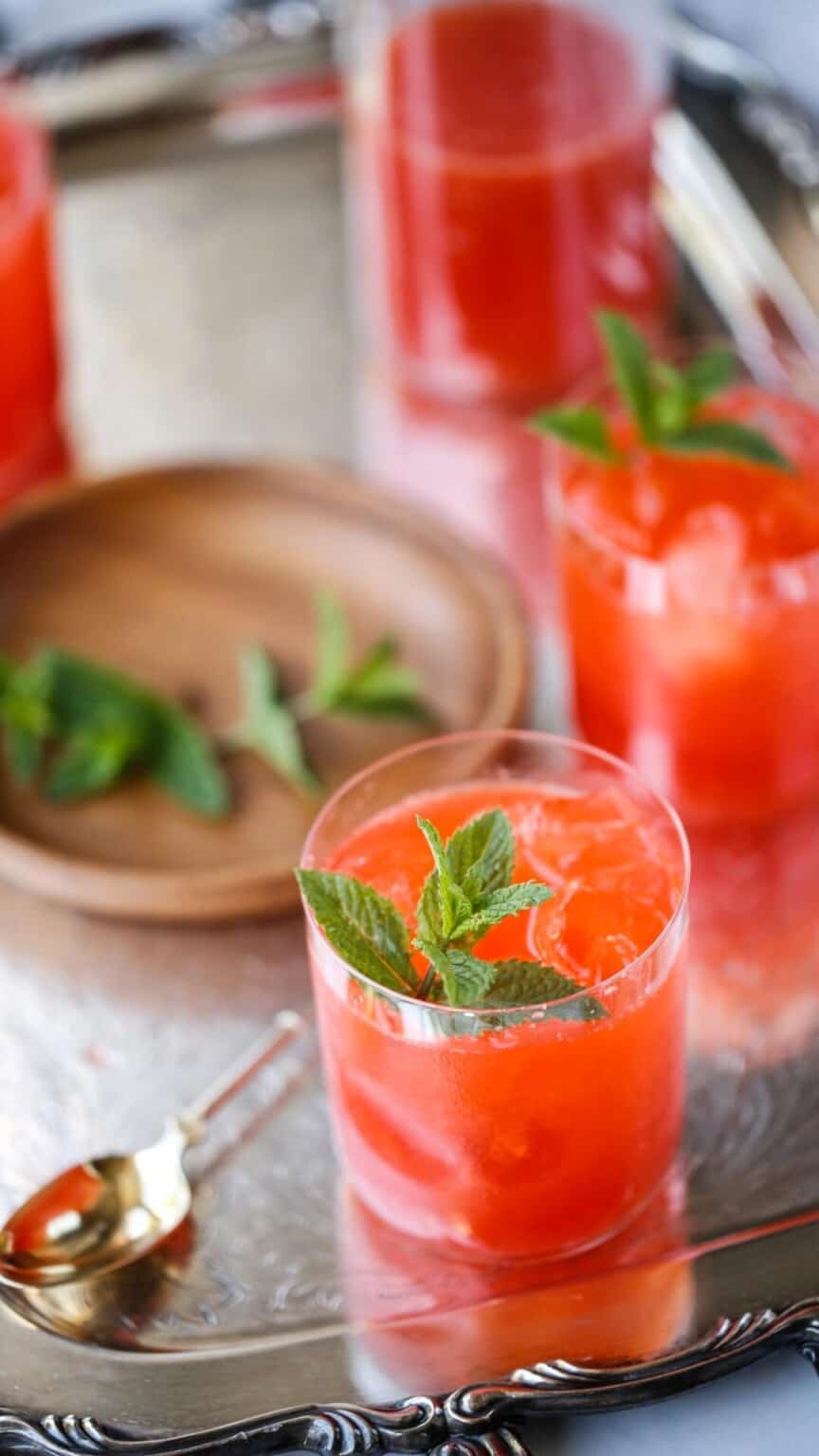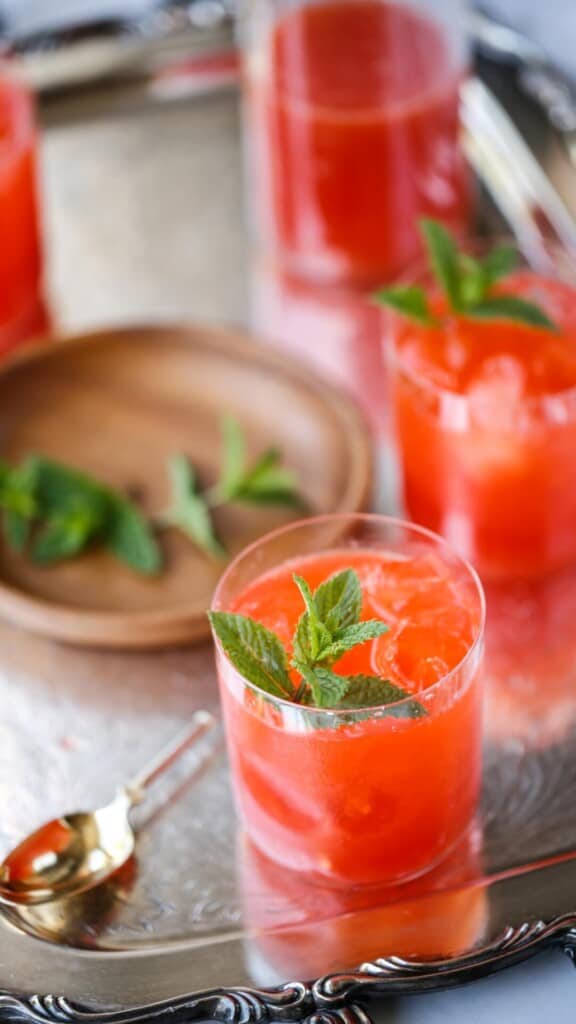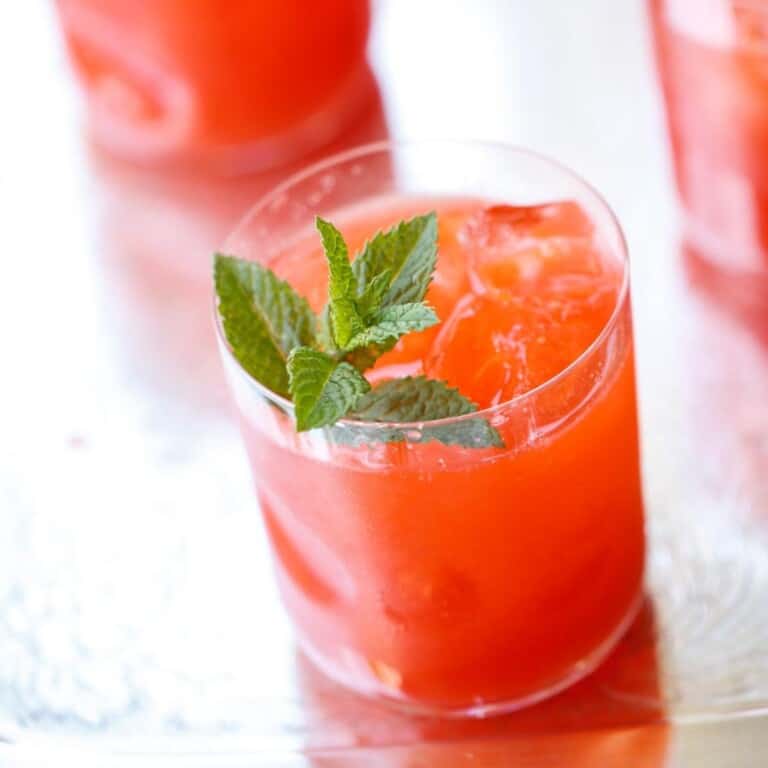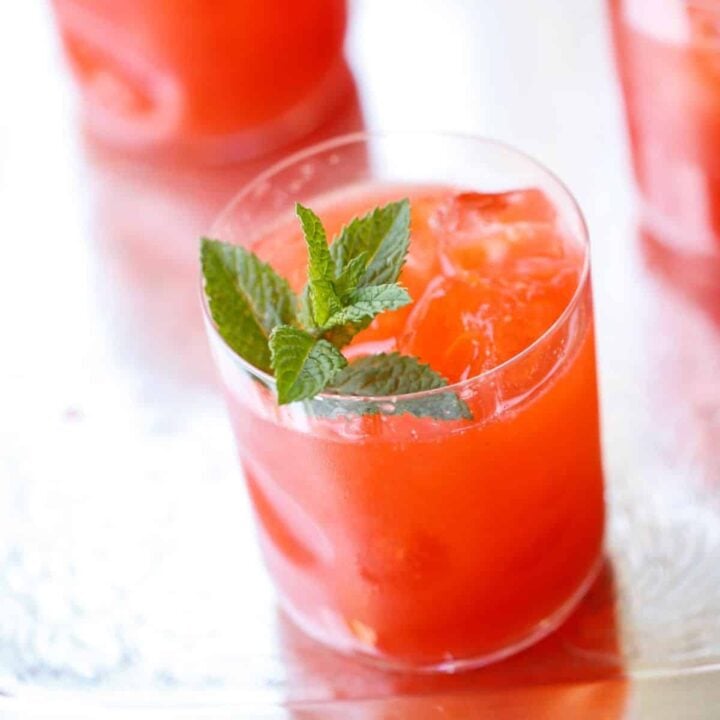 Strawberry Lemonade Recipe
Quick and easy Strawberry Lemonade made with freeze-dried strawberries! Just whirl them up in a food processor, mix, stir and strain!
Ingredients
1 cup (240ml) of fresh lemon juice from 5-6 lemons
1 cup (240ml) of freeze-dried strawberries
3 tablespoon (45ml) of Agave Syrup
3 cups (720ml) cold water
1 bunch of Fresh Mint for garnishing
Instructions
Squeeze the lemons to create 1 cup of fresh lemon juice. Set aside.
Measure out the strawberries and then pulse until a fine dust forms.
Add the strawberry dust to the lemon juice, mix to combine. Allow to rest for 5-10 minutes to bring out the best flavor.
Add the agave syrup to sweeten.
Add the cold water. Stir to combine.
Strain mixture through a fine mesh sieve into a 4-cup Pyrex Pitcher.
Transfer into a bottle or container to store.
Keep refrigerated until ready to serve.
Serve over ice and garnish with fresh mint.