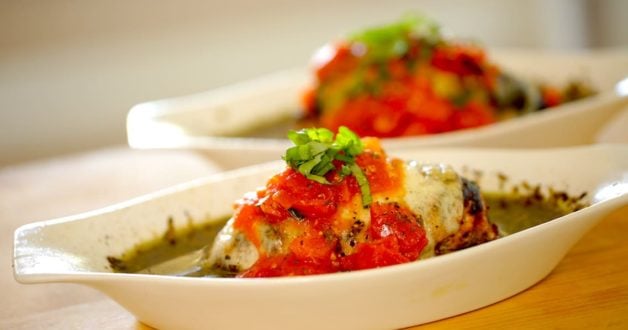 In a bit of a chicken rut? Well then, you must try my Cheesy Pesto Chicken Bake, it's a great Sunday night dinner idea, especially if you are cooking for two! It's fresh and easy with just the right amount of cheesy decadence.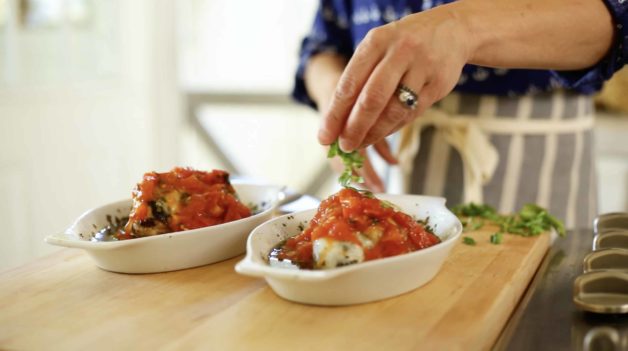 Hot and bubbling from the oven, you can top with some freshly chopped basil to add a fresh taste of summer.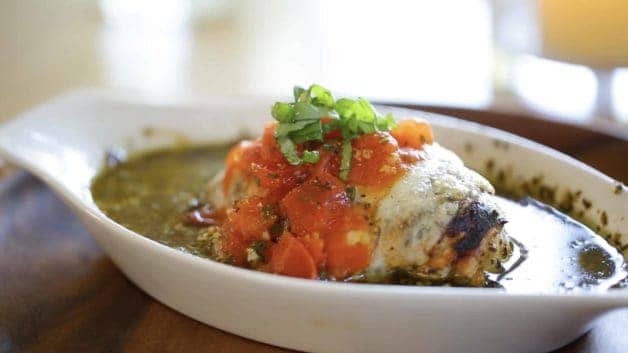 I love to serve these in individual portions, in oven-safe gratin dishes (see source below!)it just adds a touch of elegance to the dish and makes it feel extra special.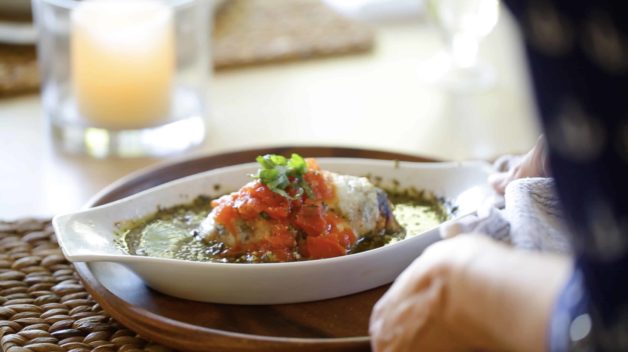 It also keeps all the juices intact and prevents this meal from getting too messy! This recipes works great with store-bought pesto sauce, but if you would like to make your own you can use my recipe here.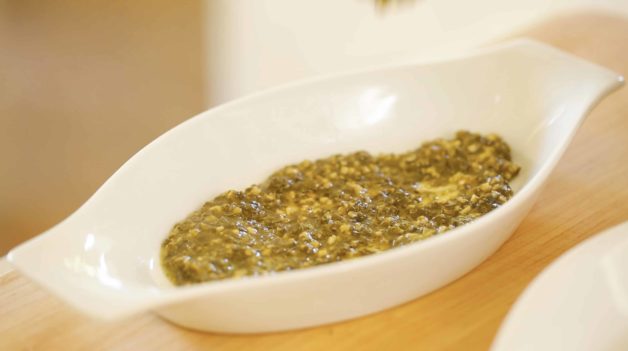 For a step-by-step demo of my Cheesy Pesto Chicken Bake Recipe you can watch my video below!
SUBSCRIBE TO MY YOUTUBE CHANNEL and never miss a recipe (it's free!) and new videos post each week.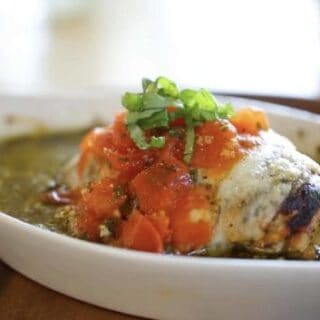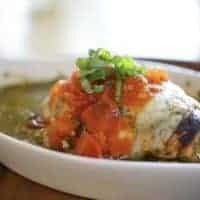 Cheesy Pesto Chicken Bake Recipe
Ingredients
2 boneless, skinless chicken breasts
2 tbsp (30 ml) olive oil
1 tsp (5 ml) balsamic vinegar
1 clove garlic, minced
salt and pepper to taste
½ tsp (2.5ml) Italian Seasoning (or dried basil)
For Tomato Sauce:
1 tbsp (15 ml) olive oil
3 small tomatoes, diced
1 garlic clove, minced
salt and pepper to taste
2 tbsp (30 ml) white wine, or lemon juice
2 tbsp (30 ml) fresh basil, chopped
6 tbsp (90 ml) store-bought pesto
6 slices of fresh mozzarella (packed in water)
Instructions
Mix together the olive oil, vinegar, garlic clove, salt and pepper and Italian Seasoning. Place chicken breasts in marinade for 10-15 mins while you prep the tomato sauce.
For the tomato sauce, heat olive oil in a pan, add tomatoes and cook down, add garlic, salt and pepper and cook a bit more. Add wine (or lemon juice) cook until more liquid is evaporated and sauce is forming. Add fresh basil and stir and remove from heat and set aside.
For chicken grill breasts on an indoor grill pan on each side until nice grill marks form 4-5 mins each side. Transfer to a place to rest.
Prepare 2 heat safe dishes (I like to use individual gratin dishes for these) place 3 tbsp (45ml) of pesto in the bottom of each gratin dish. Place chicken breasts on top.. Layer 3 slices of fresh mozzarella on top of chicken. Bake at 400F (200C) for 10-15 mins or until chicken is cooked through.
Reheat tomato sauce slightly if needed. Dollop sauce on top of melted cheese. Garnish with freshly cracked pepper and more basil and serve!