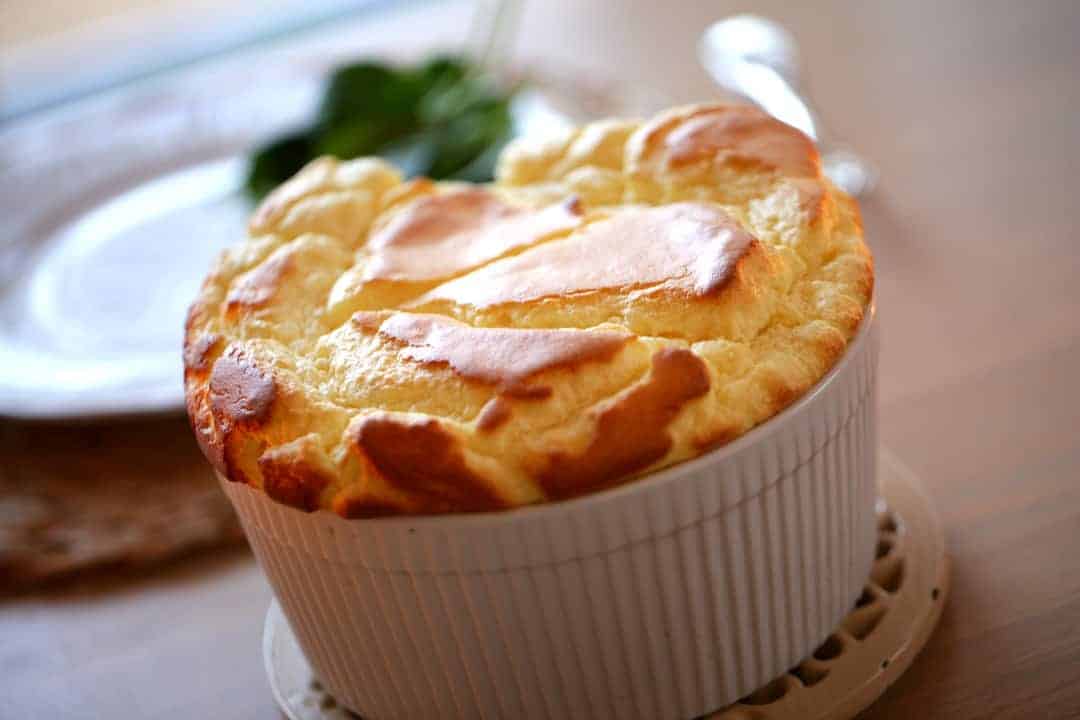 When the weather is nippy, and comfort food is what you crave, turn to the cheese souffle! They are really not as hard as they may seem, and the result is just sublime!  You feel like you are eating a cloud.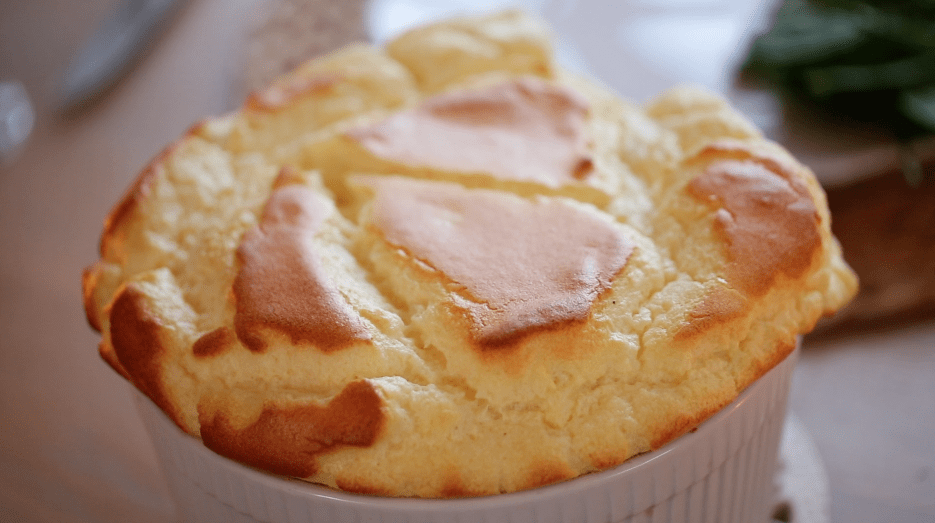 You can serve with a a nice tossed salad (I tend to serve a spinach salad to serve up some nutrients to balance out the richness of the souffle!) and some red wine and you'll slide right into heaven.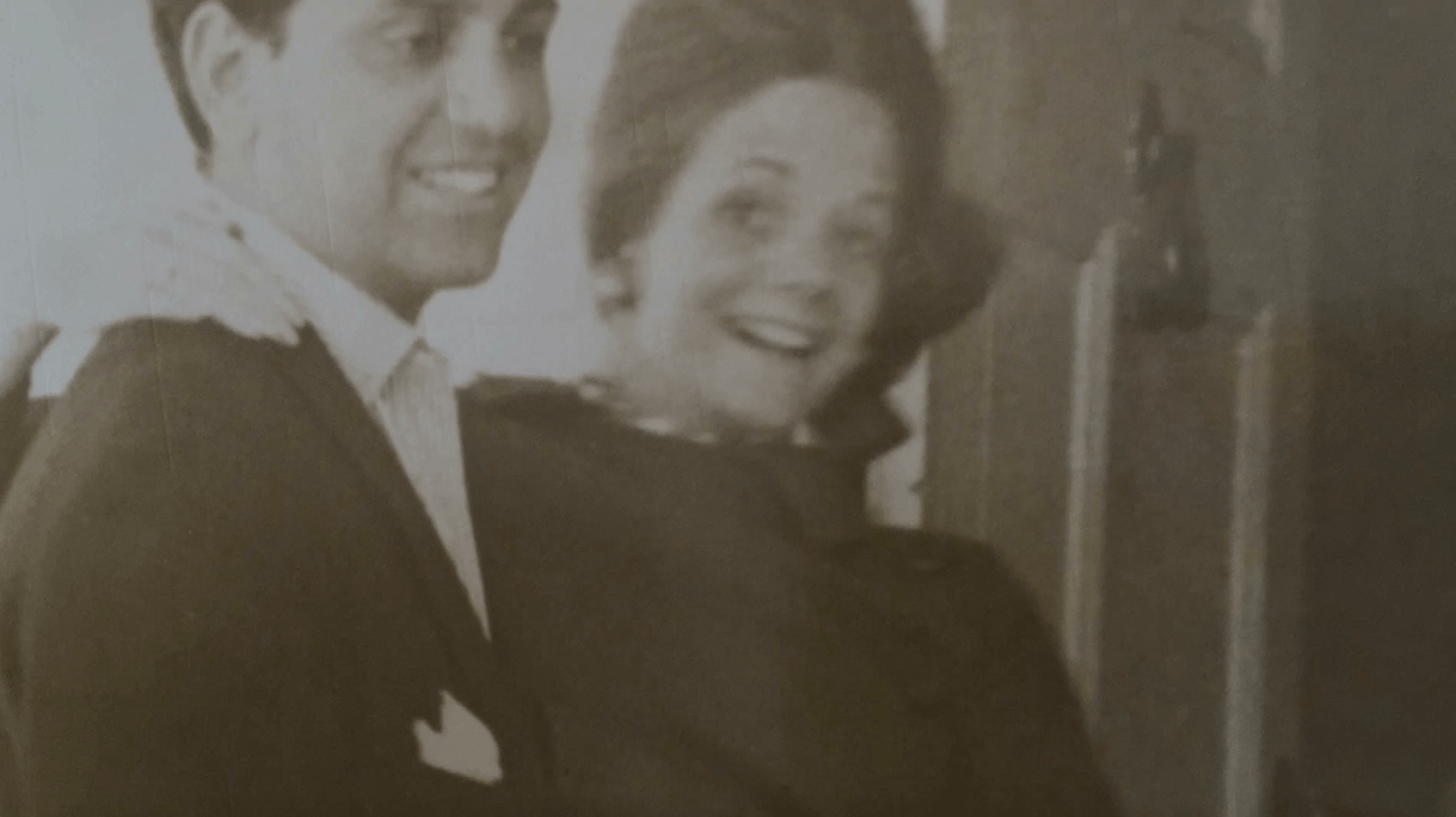 I was introduced to this idea of a Cheese Souffle for dinner by my parents who used to tell me stories of how this was a weeknight staple when they were first married and living on a budget.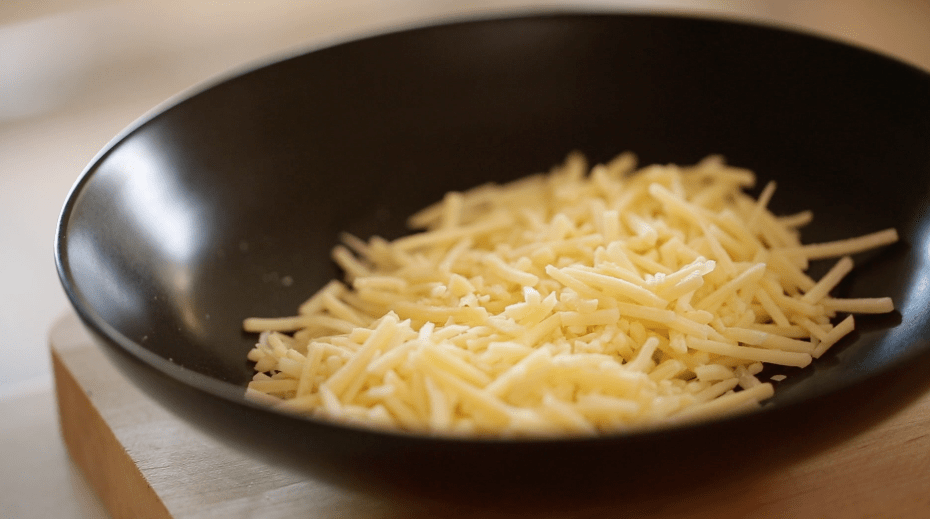 The best cheese to use for this is gruyere cheese in my opinion because I like the bite it provides but you could also try this with blue cheese or goat cheese and even cheddar.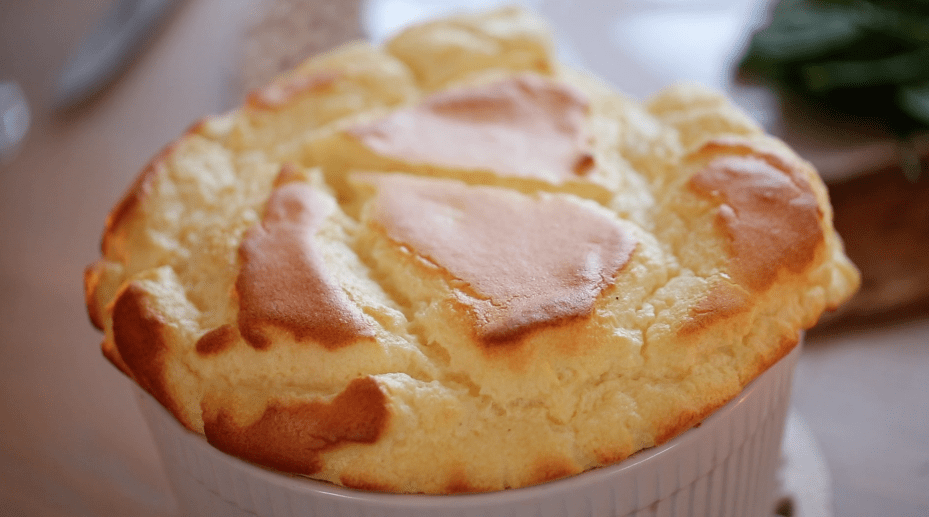 For a step-by-step tutorial of this recipe you can watch my video below.  CLICK HERE TO SUBSCRIBE to my YouTube Channel and never miss a video! (It's free!) and new videos post each Saturday!
And once you get your confidence up you can tackle my Chocolate Souffle Recipe another winner in your souffle arsenal!  Enjoy! xx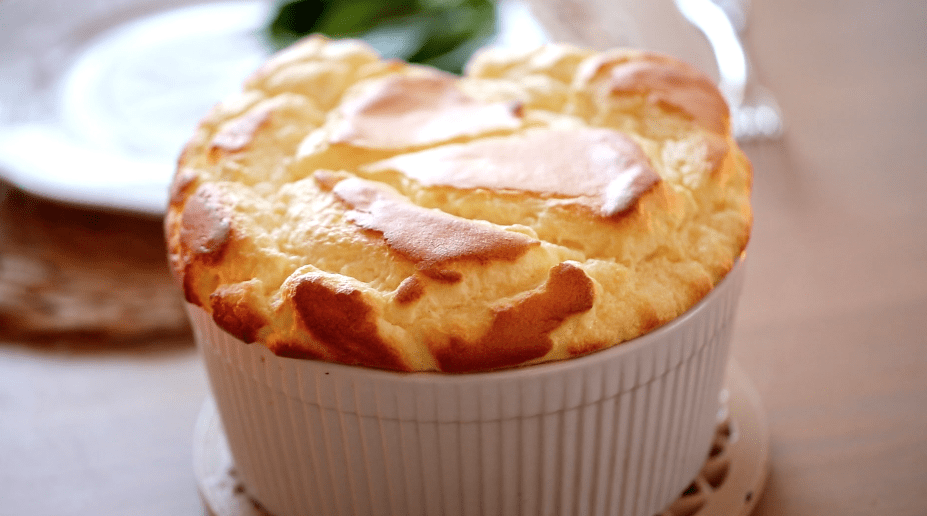 Print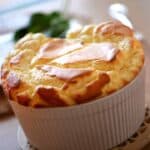 Beth's Easy Cheese Souffle Recipe
---
Author:

Prep Time:

30 mins

Cook Time:

35 mins

Total Time:

1 hour 5 mins

Yield:

2-4 servings

Category:

Main

Cuisine:

French
Ingredients
4 tbsp butter (60g) + 1 tbsp (15 g) for greasing
3 tbsp (22 g) flour
2 cups (475 ml) milk
1 cup (240 ml) gruyere cheese
5 eggs, separated
½ tsp (2.5 ml) salt
¼ tsp (1.25 ml) Dijon Mustard
Pinch of ground nutmeg
½ tsp (2.5 ml) cream of tartar
2 tbsp (30 ml) bread crumbs
---
Instructions
Preheat oven to 350F (176C) and remove any extra rack in the oven. Souffle should be baked on the lowest rack possible.
Then grease a 6-cup (1440 ML) soufflé dish with melted butter. Add bread crumbs and move dish to distribute the crumbs until they coat all sides of the dish. Set aside.
In a large sauté pan melt butter until foamy. Add flour and whisk until a paste forms. Cook 1 minute. Slowly add milk whisking until combined. Bring to a simmer, whisking, until slightly thickened.
Then add cheese, salt, mustard and nutmeg. Whisk to combine. Allow sauce to cool slightly and then add 5 egg yolks. Whisk until combined and then transfer mixture to a large bowl. Set aside.
In the bowl of an electric mixer add egg whites and cream of tartar. Whip on high until stiff peaks form.
Fold in egg whites, in stages, into soufflé base, until mixture is light and egg whites and base are incorporated. Transfer mixture to soufflé dish. The mixture should go all the way to the top. Smooth out top with offset spatula.
Bake for 35 mins. Serve immediately with a tossed salad!