Croque Monsieur and Croque Madame Sandwiches are classic French comfort food. It's as simple as it gets, and just goes to show you how delicious simple can be!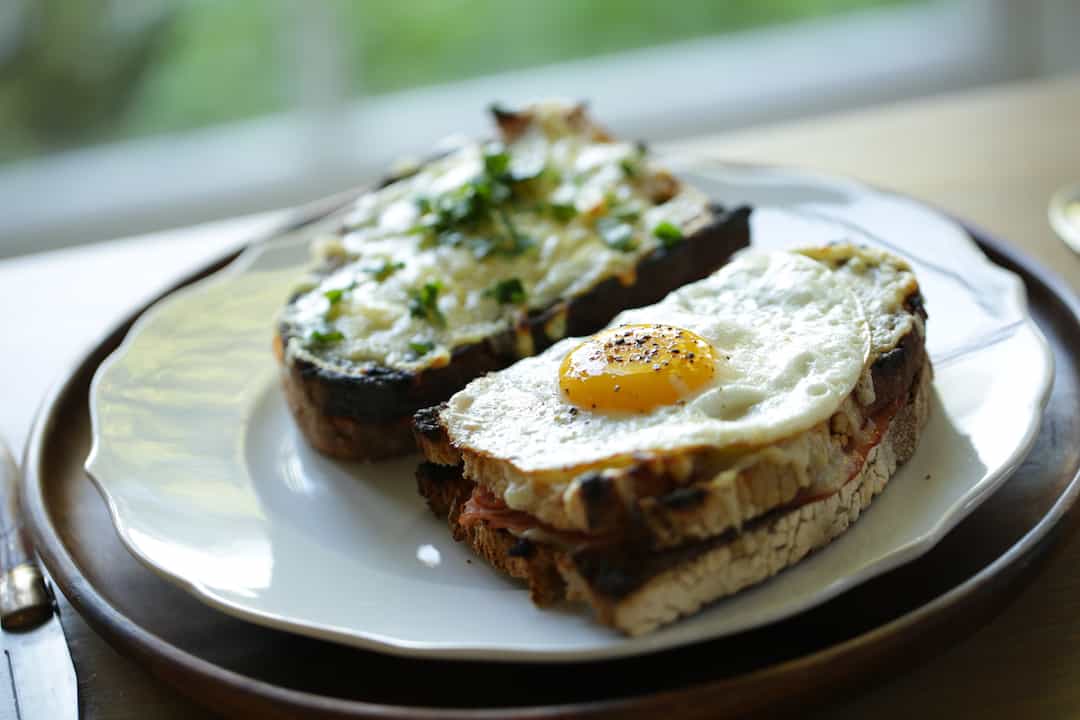 You find them all across France in simple bistros and brasseries. It's kind of like a gourmet version of a grilled cheese sandwich.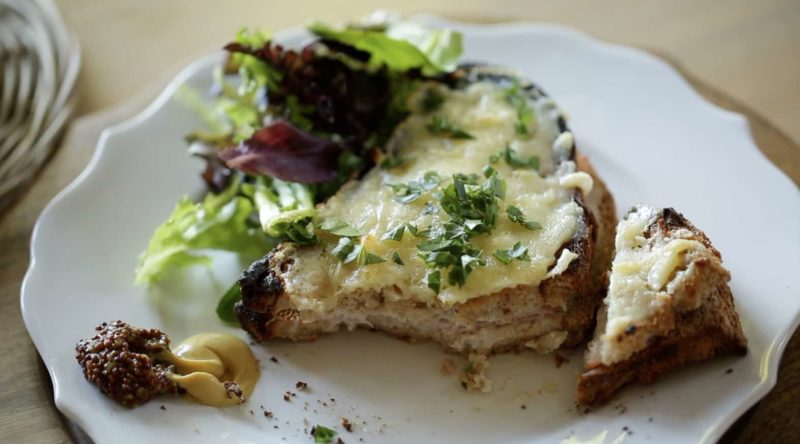 What's in a Croque Monsieur?
Unlike a traditional grilled cheese sandwich where the cheese is on the inside, in a a Croque Monsieur Sandwich, the cheese is on the outside, and rich, creamy bechamel sauce is on the inside along with a few slices of salty French ham.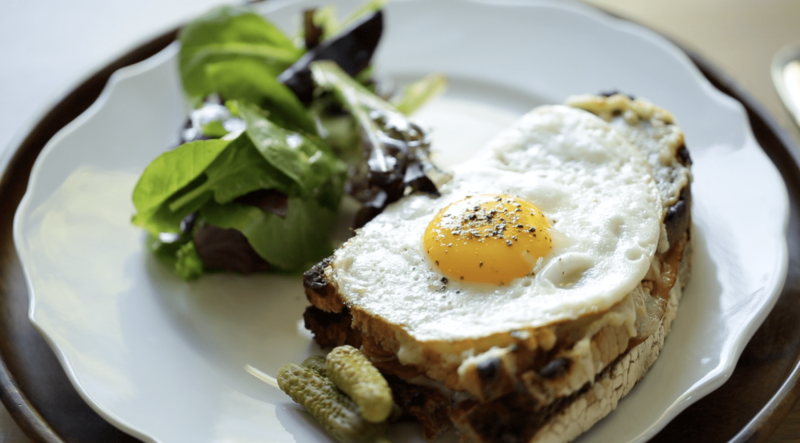 What's The Difference Between Croque Monsieur and Croque Madame Sandwiches?
The "female counterpart" to the Croque Monsieur is the Croque Madame. Essentially, the same sandwich but with a fried egg on top. (In the video below, I share my tips for how to get a great fried egg!)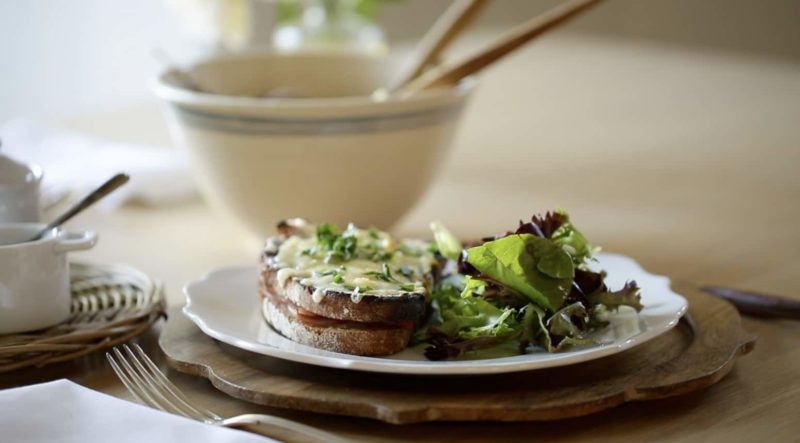 How Do You Cook a Croque Monsieur?
The preparation is quiet easy! You'll make a simple bechamael sauce (recipe below) then toast your bread on both sides. Spread the bechamel on the inside of the bread, add the ham, then place the sandwich on a baking sheet, top with lots of Gruyere cheese, and pop under the broiler until melted.
Pair these sandwiches with a tossed green salad with a classic French vinaigrette (recipe below!) or if serving for a brunch I'd recommend serving these with my Foolproof Roasted Potatoes. 
I have to gush a bit about my new little salad bowl I just received from Housekeeper Crockery, pictured above.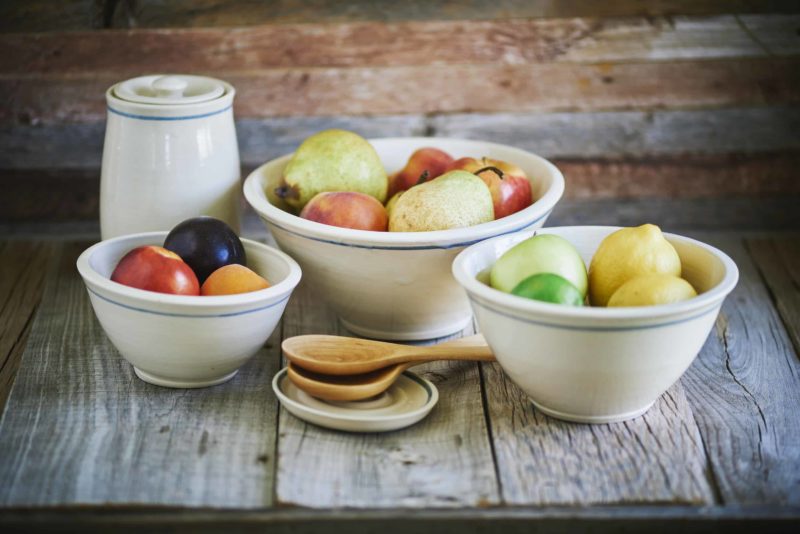 Sara, the company's owner, is making the most stunning pottery and copper pieces in the traditional way and I just adore all the passion and craftsmanship she puts into these pieces! They are truly "functional works of art"! You can shop her pieces here.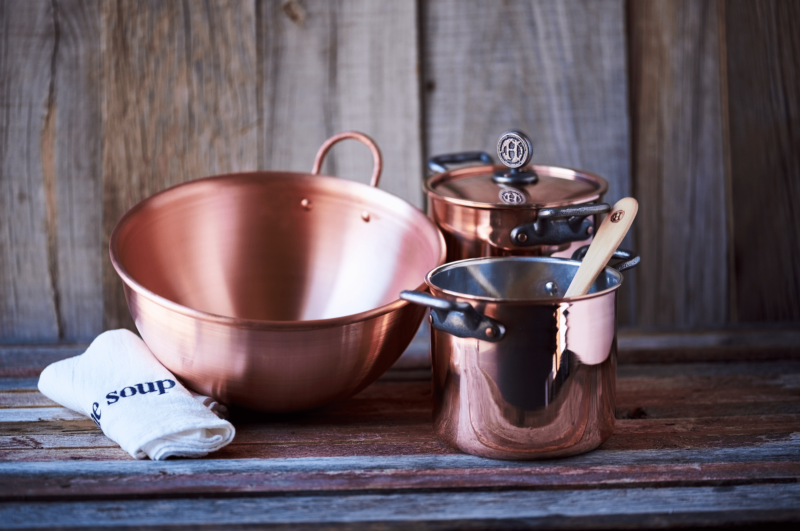 VIDEO DEMO ON CROQUE MONSIEUR AND CROQUE MADAME SANDWICHES
SUBSCRIBE TO MY YOUTUBE CHANNEL (it's free!) and never miss a recipe!
Print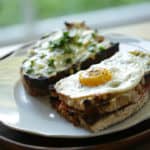 Croque Monsiuer and Croque Madame Sandwiches
---
Author:

Prep Time:

30 mins

Cook Time:

3 mins

Total Time:

33 mins

Yield:

serves 2

Category:

Main

Cuisine:

French
Ingredients
2 tbsp butter
1 tbsp flour
¾ cup of milk
salt and pepper to taste
pinch of white pepper or nutmeg
4 Slices sandwich bread
4 slices black Forrest ham
1 cup grated gruyere cheese
1 tsp chopped parsley
For Croque Madame:
1 tbsp butter
1 egg
freshly cracked pepper
Serve With:
Dijon and Grain Mustards
Cornichons
Tossed Green Salad
---
Instructions
Prepare the béchamel sauce. Melt butter in a large skillet, once foamy add flour and whisk to combine, slowly add milk until smooth. Add salt, and peppers. Once thicken set aside to cool slightly.
Toast bread on both sides. Add 1-2 tbsp of the béchamel sauce to each side of the bread. Then add 2 slices of deli ham. Place top of bread on bottom slice to create a sandwich. Transfer sandwich to a cookie sheet. Top with ½ cup of shredded gruyere cheese. Place under broiler until cheese has melted and is golden brown.
To fry an egg, melt butter in a small non-stick pan. Once melted crack in egg, make small tears in the whites with a fork as egg cooks until white is opaque. Then fry egg 1-2 mins until crispy. Slide egg onto top of sandwich.
Serve both with a tossed green salad!
Keywords: French Recipes, Sandwich Recipes, French Bistro Recipes, Comfort Food, Weeknight Meals
Print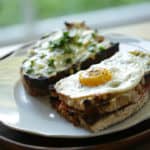 Classic French Vinaigrette
---
Author:

Category:

Salad

Cuisine:

French
Ingredients
1 tbsp (15 ml) Dijon Mustard
2 tbsp (30 ml) white balsamic vinegar
3-4 tbsp (45-60 ml) grapeseed oil
1 tbsp (15 ml) shallot, minced
S + P to taste
---
Instructions
Combine mustard and vinegar in a small bowl. Then slowly add oil whisking to emulsify. Season with salt and pepper and add shallot. Toss with mixed greens.