Croque Madame and Croque Monsieur Recipes
These Croque Madame and Croque Monsieur recipes are classic French recipes that should be in your French-recipe-repertoire. They make fantastic dinner sandwiches because they are quick and easy to make and oh so comforting! If you can't get to a Paris bistro to enjoy this delicious recipe, bring the Paris bistro to you!
And then, of course, follow up with some homemade Profiteroles or a Chocolate Pot de Creme for dessert, just to say you have created the full effect of the Parisian bistro.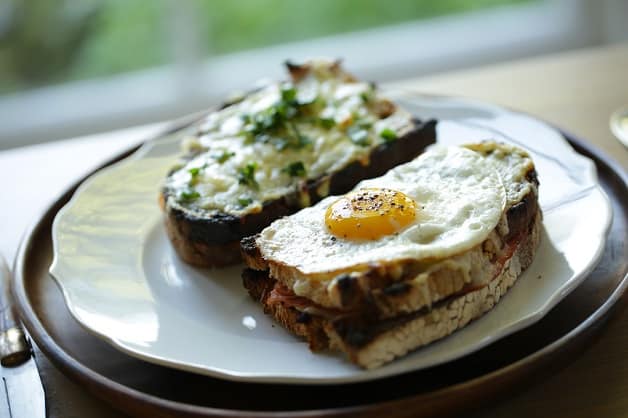 Croque Madame vs Croque Monsieur?
The "female counterpart" to the Croque Monsieur is the Croque Madame. Essentially, the same sandwich but with a fried egg, sunny side up, on top. I share my tips for how to get a great fried egg below!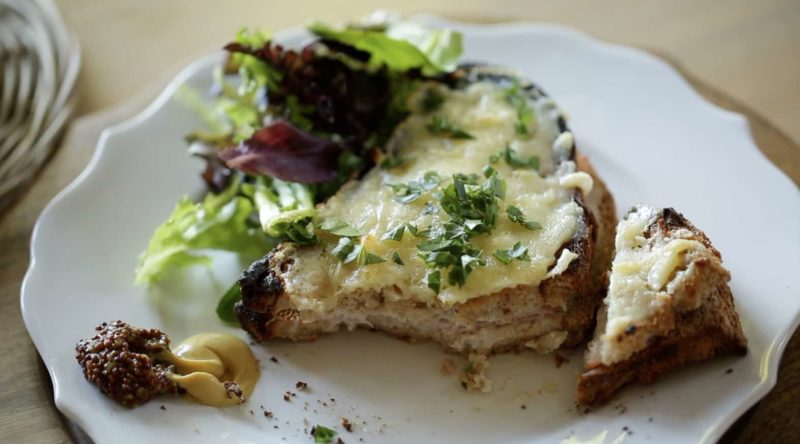 You find them all across France in simple bistros and brasseries. It's kind of like a gourmet version of a grilled ham and cheese sandwich. This is what makes them so "family-friendly" because they are gourmet enough for the parents but also familiar enough for the little ones. I mean, what kid won't eat a grilled cheese sandwich? Right?!
For more kid-friendly dinner sandwich ideas try my Easy Tomato Soup with Chicken Pesto Sandwiches or my White Bean Soup with Parmesan Encrusted Grilled Cheese Sandwiches.
Step 1: Make the Béchamel Sauce
The sauce for this sandwich is so easy to make! Once you master this simple bechamel recipe you can use it for so many other delicious things!
What is Béchamel Sauce used for?
Béchamel Sauce is a simple sauce made of butter, flour, milk and salt, and pepper. It's also used as the base for many other sauces used to make mac and cheese, zucchini gratins, chicken, mushroom crepes, and more!
You'll start by adding butter to a saute pan over medium-high heat. Once the butter is melted, add in the flour and whisk until well-combined. Slowly add the milk and simmer until the sauce begins to thicken.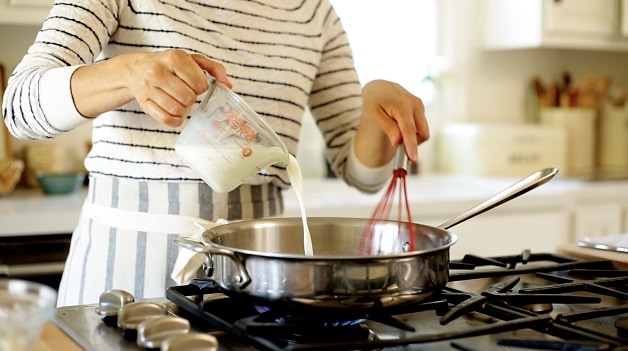 Once the sauce thickens to your desired consistency, turn the flame off. The sauce will continue to cook and thicken, which is fine. The thicker the better for these sandwiches! Season the sauce with salt and pepper, and a pinch of white ground pepper or nutmeg. Set aside.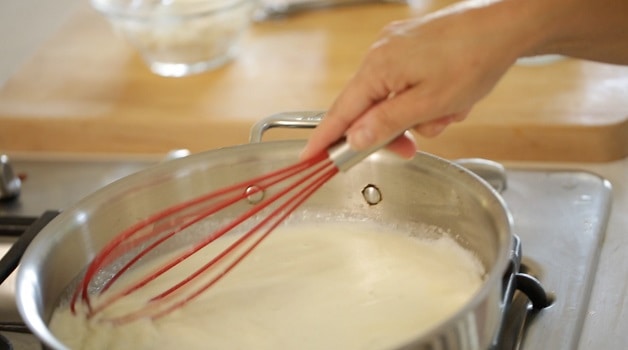 Step 2: Make the sandwiches
I like to use more rustic sandwich bread for more of a gourmet touch, but you can also use sourdough bread if you prefer too.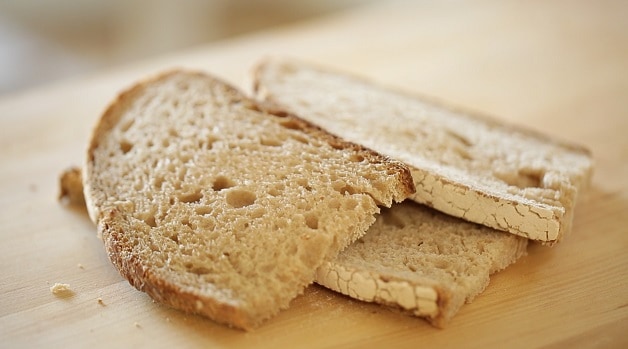 The important thing with this bread is that it needs to be heavy enough to hold the bechamel sauce and not become too soggy, as a result, the more rustic the texture of the bread is the better. To make it even more stable it helps to toast the bread first too.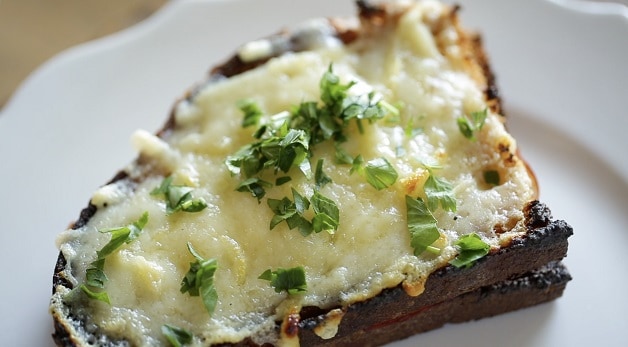 To toast the bread, place the slices on a cookie sheet and place them under the broiler for a few minutes on each side. Be careful! The broiler gets hot very fast.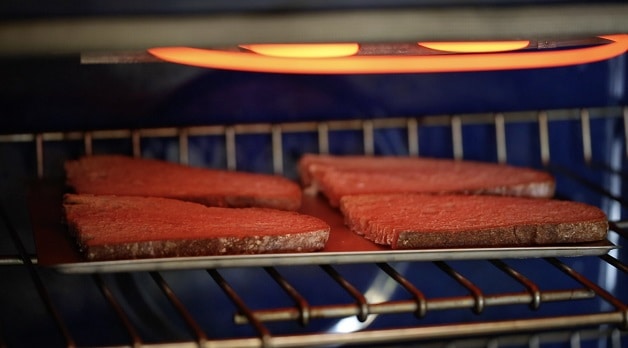 Then, add a little of the béchamel sauce on both sides of the bread. Layer with sliced deli ham, fold the sandwich up, and place it on a cookie sheet.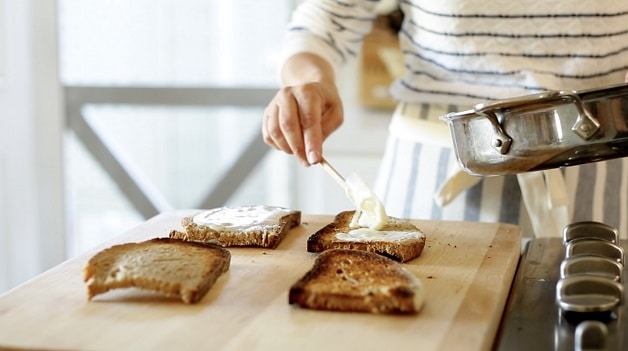 Make-Ahead Tips:
To prepare in advance, you could assemble all the sandwiches and place them on a cookie sheet, covered with foil.
Then moments before serving to your guests pop them in a 300F (148C) degree oven for 15 minutes to warm through
Place them under the broiler to crisp up.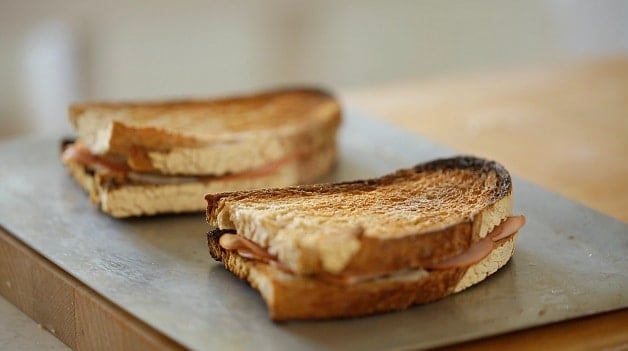 What Does Croque Mean?
"Croque" means to crunch in French. Croque Madame or Croque Monsieur literally means Mrs. Crunch and Mr. Crunch!
On top of both sandwiches, add shredded Gruyère cheese and place under the broiler until the cheese is melted and begins to brown.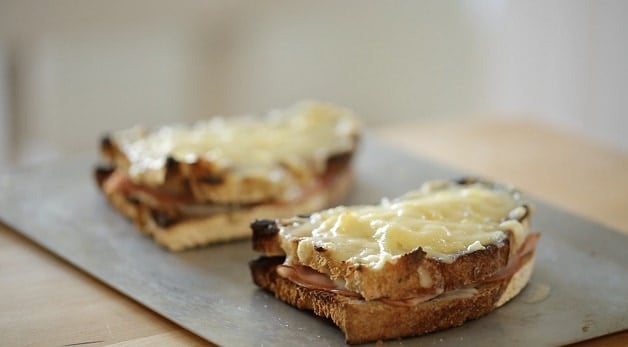 After the cheese is melted and hot, I like to add freshly minced parsley to the top of my Croque Monsieur to counter the richness of the béchamel sauce.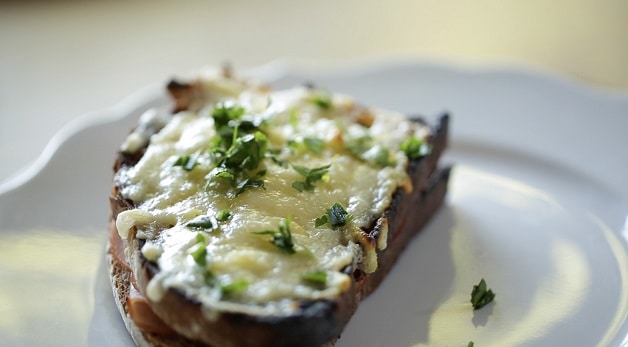 I also think it looks pretty on the Croque Monsieur sandwich since it doesn't have the egg on top as the Croque Madame does.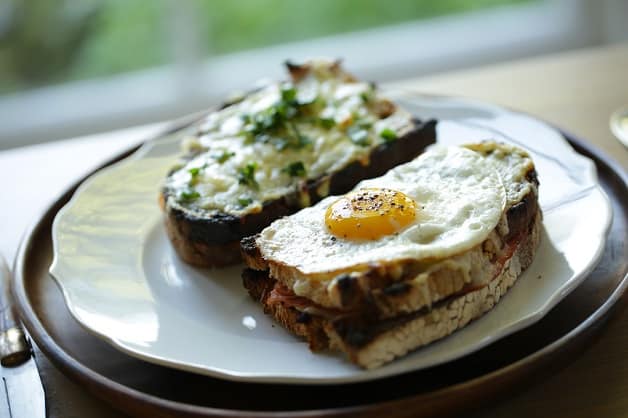 Step 3: Make the Fried Egg for the Croque Madame
Start with a small, non-stick saute pan. Add butter, and when it's melted, crack the egg into the pan.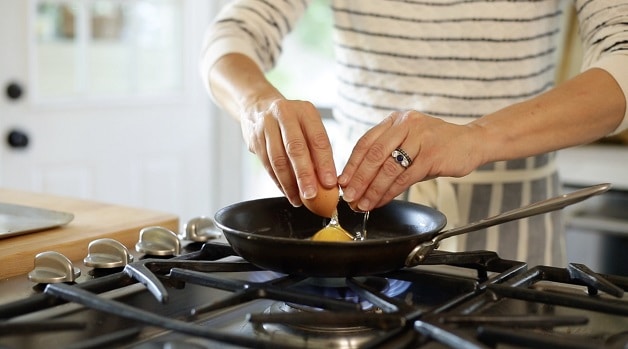 How to Get an Evenly Cooked Egg White
As it begins to cook, take a fork and "dig" into the white around the yolk that isn't cooking as fast as the other areas. me this trick and it really helps to recenter the yolk and cook it evenly.
Allow the egg to continue cooking until the edges begin to "fry" and turn golden brown around the edges.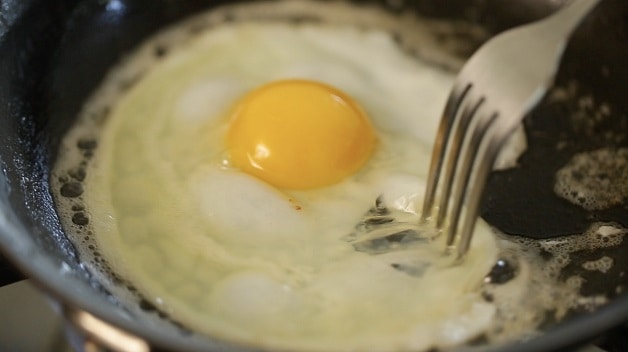 Sprinkle some pepper on top and then, gently slide the egg out of the pan and onto the top of your sandwich, and now you'll have a Croque Madame!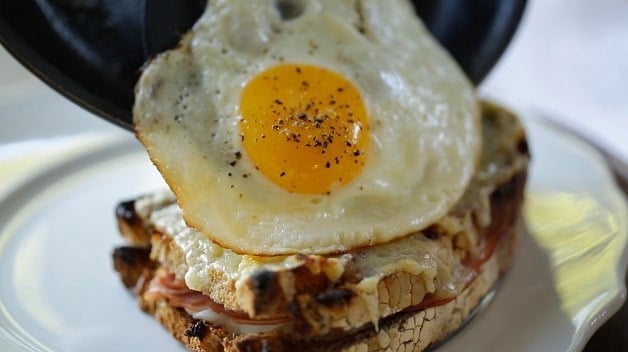 How Do You Eat a Croque Madame?
The best way to eat a Croque Madame is with a fork and knife. Even though it's billed as a "sandwich" it's just a bit too messy to eat with your hands.
The messy part becomes apparent as soon as you slice into it mainly because of the béchamel sauce and the runny egg. The best parts!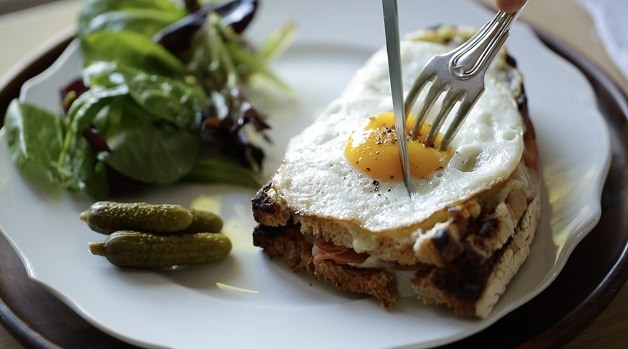 Serving Tips:
I like to serve these sandwiches with a little ground mustard and Dijon mustard on the side, which is a nice compliment to the salty ham.
You can also pair these sandwiches with a tossed green salad with a classic French vinaigrette (recipe below!) or if serving for a brunch I'd recommend serving these with my Easy Smashed Potatoes

.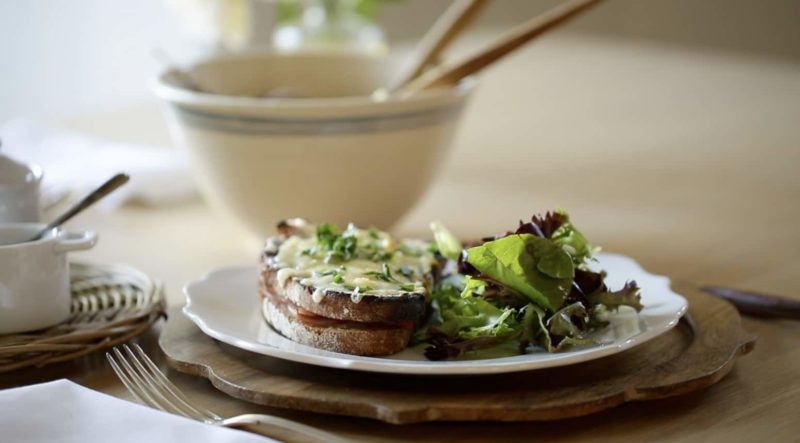 I have to gush a bit about the new little salad bowl I just received from Housekeeper Crockery, pictured above.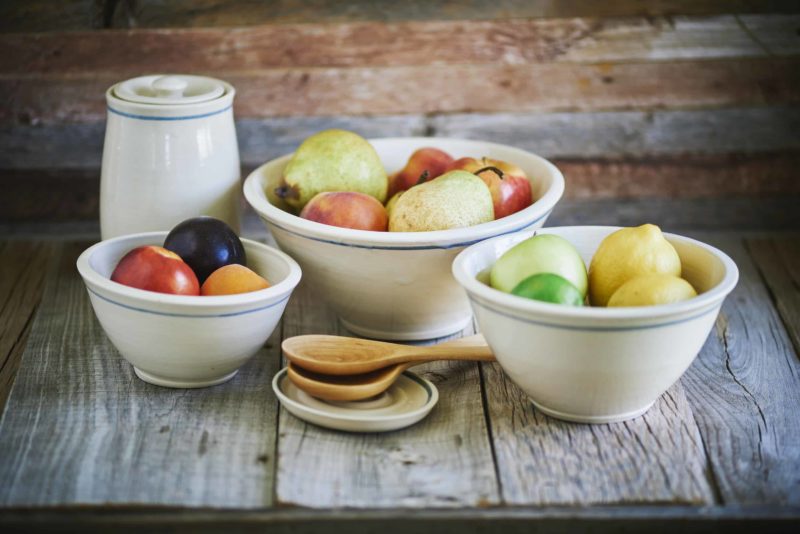 Sara, the company's owner, is making the most stunning pottery and copper pieces in the traditional way and I just adore all the passion and craftsmanship she puts into these pieces! They are truly "functional works of art"!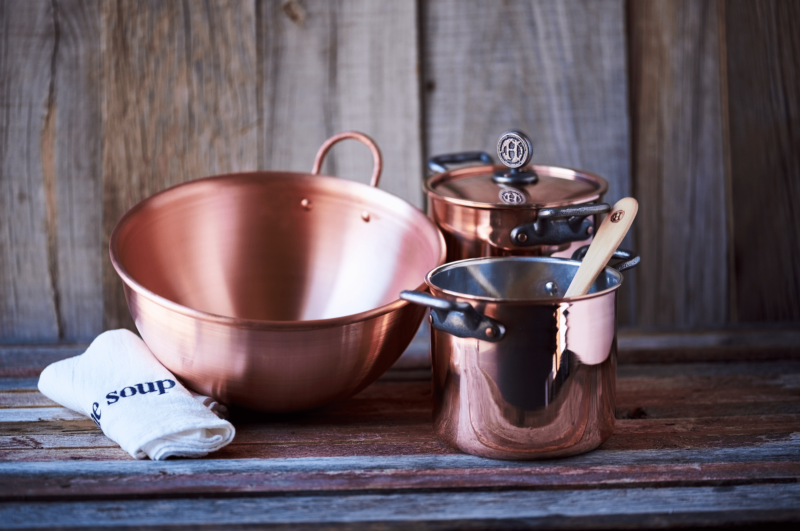 More French Classics!
If You Enjoyed This Recipe
Please Leave a Rating and a Review Below!
This helps others discover and enjoy the recipe too!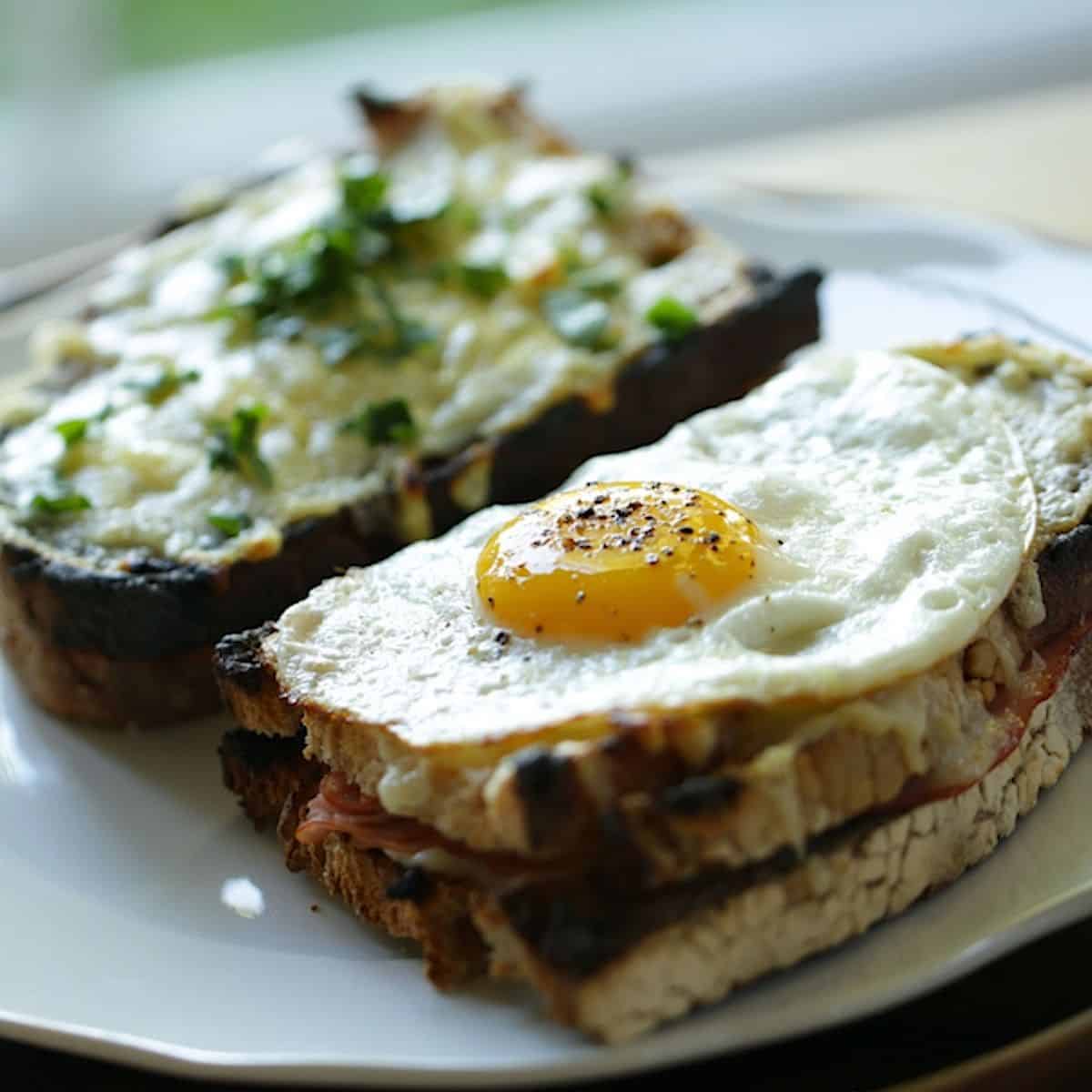 Croque Madame and Croque Monsieur Sandwiches
These Croque Madame and Croque Monsieur Sandwiches are a classic when it comes to French comfort food you can easily make at home. Great for a weeknight meal or Sunday brunch!
Ingredients
For Croque Monsiuer:
2 tablespoon butter
1 tablespoon flour
¾ cup of milk
salt and pepper to taste
pinch of white pepper or nutmeg
4 Slices sandwich bread
4 slices black Forrest ham
1 cup grated gruyere cheese
1 teaspoon chopped parsley
For Croque Madame:
1 tablespoon butter
1 egg
freshly cracked pepper
Serve With:
Dijon and Grain Mustards
Cornichons
For Vinaigrette
1 tablespoon (15 ml) Dijon Mustard
2 tablespoon (30 ml) white balsamic vinegar
3-4 tablespoon (45-60 ml) grapeseed oil
1 tablespoon (15 ml) shallot, minced
S + P to taste
Instructions
Prepare the béchamel sauce. Melt butter in a large skillet, once foamy add flour and whisk to combine, slowly add milk until smooth. Add salt, and peppers. Once thicken set aside to cool slightly.
Toast bread on both sides. Add 1-2 tablespoon of the béchamel sauce to each side of the bread. Then add 2 slices of deli ham. Place top of bread on bottom slice to create a sandwich. Transfer sandwich to a cookie sheet. Top with ½ cup of shredded gruyere cheese. Place under broiler until cheese has melted and is golden brown.
To fry an egg, melt butter in a small non-stick pan. Once melted crack in egg, make small tears in the whites with a fork as egg cooks until white is opaque. Then fry egg 1-2 mins until crispy. Slide egg onto top of sandwich.
Serve both with a tossed green salad!
To make the vinaigrette: Combine mustard and vinegar in a small bowl. Then slowly add oil whisking to emulsify. Season with salt and pepper and add shallot. Toss with mixed greens.
Notes
The bechamel sauce can be made up to 2 days before. Reheat in a small saucepan over medium heat. Thin with a little milk before using if it has become too thick once refrigerated.
To prepare in advance you could assemble all the sandwiches and place them on a cookie sheet, covered with foil, then moments before serving pop them in a 300F oven for 15 minutes to warm through, then under the broiler to crisp up.
Nutrition Information:
Yield:

2
Serving Size:

1
Amount Per Serving:
Calories:

1207
Total Fat:

85g
Saturated Fat:

30g
Trans Fat:

1g
Unsaturated Fat:

48g
Cholesterol:

309mg
Sodium:

2778mg
Carbohydrates:

48g
Fiber:

3g
Sugar:

10g
Protein:

63g