The Summertime is made for entertaining and during this time of year there are a few things I crave most; such as lavender lemonade, smoky ketchup and a great BBQ Sauce! All the condiments featured in my Summer Condiment Collection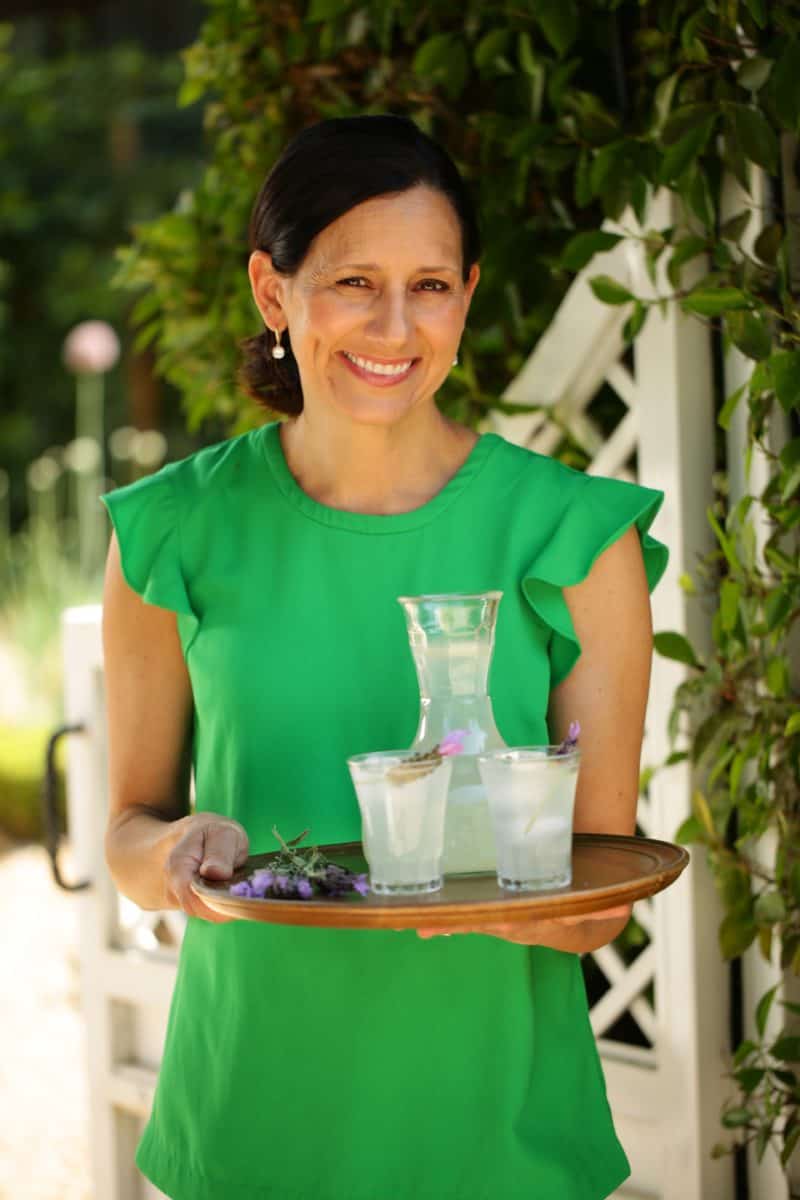 To celebrate the July 4th weekend, we are offering a flash sale on these condiments! 15% off + FREE GIFT with purchase!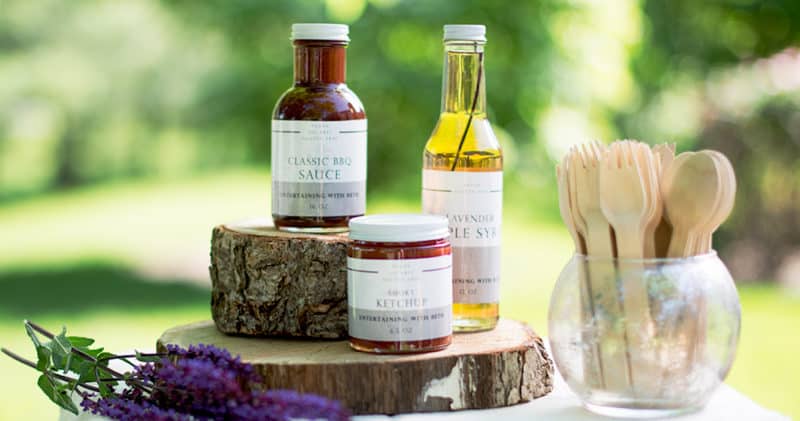 What's the "free gift" you might ask? A pair of these wonderful denim potholders (which also work great as trivets for al your oven-to-table recipes!)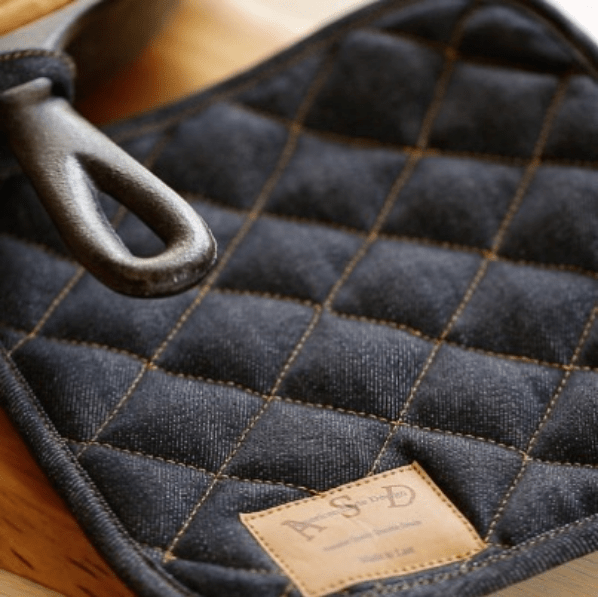 THE SUMMER CONDIMENT COLLECTION INCLUDES
A wonderful Lavender Simple Syrup for making my deliciously refreshing Lavender Lemonade.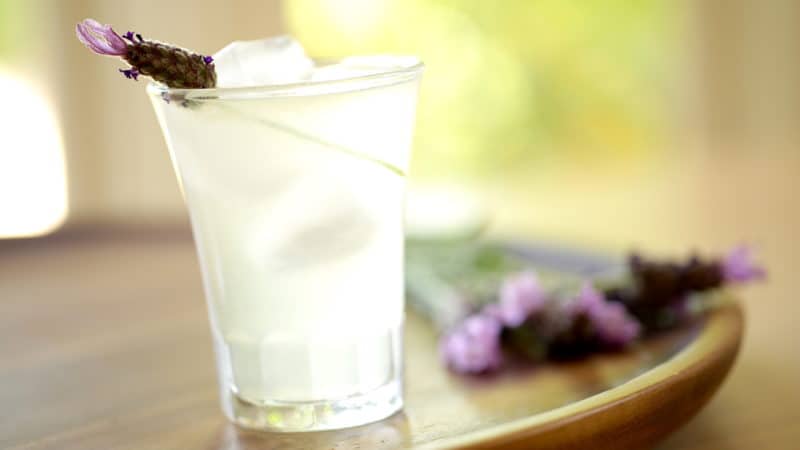 Print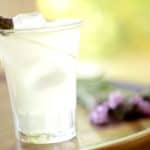 Lavender Lemonade Recipe
---
Author:

Prep Time:

30 mins

Total Time:

30 mins

Yield:

Serves 4
Description
Lavender Lemonade is a deliciously refreshing summertime drink that always pleases a crowd!
---
Ingredients
1 cup fresh lemon juice
3 cups cold water
¼ cup lavender simple syrup
1 tbsp agave syrup
---
Instructions
Squeeze lemons over a fine mesh sieve into a pitcher. Add water. Add lavender simple syrup and agave syrup. Stir to combine. Serve over ice.
Keywords: Lavender Recipes, Lavender Lemonade, Summer Drinks, Lemonade Recipes
My Smoky Ketchup , the perfect condiment to pair with my Parmesan Rosemary Oven Fries. It has a great depth of smokiness with a little kick of heat just at the end. Makes for a great appetizer of as a side dish.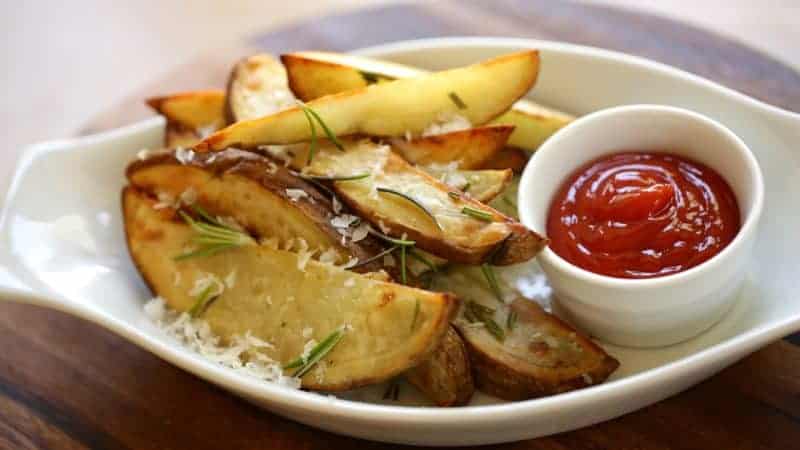 Print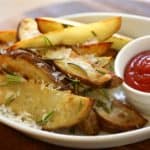 Rosemary Parmesan Oven Fries
---
Author:

Prep Time:

15 mins

Cook Time:

30 mins

Total Time:

45 minutes

Yield:

Serves 4 as appetizer
Description
Rosemary Parmesan Fries, a great appetizer idea or summer side dish!
---
Ingredients
1 large russet potato
1 tbsp olive oil
Salt and pepper to taste
1 tbsp parmesan cheese, freshly grated
½ tsp fresh rosemary, minced
---
Instructions
Preheat oven to 450F.
Cut the potato in half, lengthwise. Then cut each half in half.  Cut each quarter into 3 eqal slices about ½ inch thick. You'll end up with 12 wedges.
Place wedges in bowl and toss with olive oil, salt and pepper. Lay wedges on a baking sheet lined with parchment paper.  Roast for 15 mins one side, then flip and roast for another 15 minutes.
Place in a shallow serving dish, top with parmesan and rosemary and serve with a ramekin of the smoky ketchup.
Keywords: Potato Recipes, Oven Fries, Potato Wedges, Side Dish Recipes
And my Classic BBQ Sauce.  This is the sauce I have been making for years that always gets rave reviews! It's such a thrill to have have this sauce bottled to be able to share with all of you.  It's this perfect compliment to my BBQ Ribs Recipe.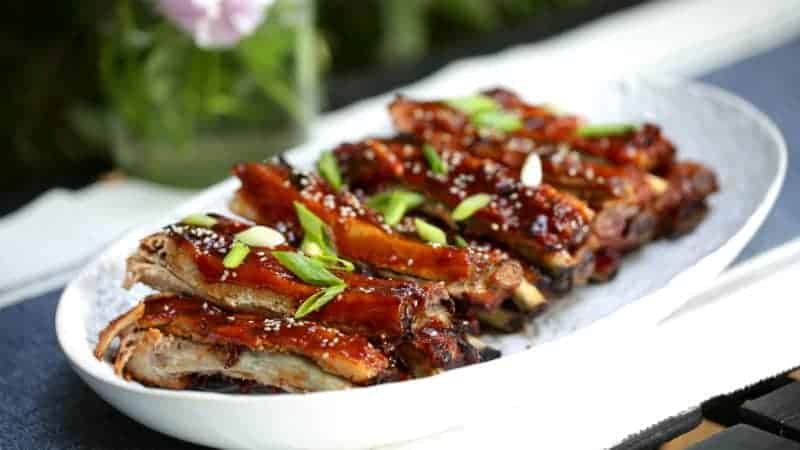 Print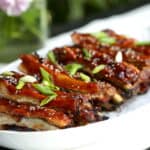 BBQ Ribs with Classic BBQ Sauce
---
Author:

Prep Time:

30 mins

Cook Time:

2 hours

Total Time:

2 hours 30 minutes

Yield:

serves 6
Description
Classic BBQ Ribs made with a sticky and sweet BBQ Sauce
---
Ingredients
2 racks, (5 lbs) pork spare ribs
2 tbsp brown sugar
4 tsp ground cumin
4 tsp smoked paprika
2 tsp garlic powder
2 tsp ground coriander
2 tsp salt
1 cup of BBQ Sauce
¼ tsp sesame seeds
2 green onions, sliced
---
Instructions
In a small bowl whisk together the brown sugar, cumin, smoked paprika, garlic powder, coriander and salt.
Lay out 2 large pieces of aluminum foil, fastened together by folding the seams, across a rimmed baking sheet.  You'll do this twice for 2 racks.
Place the foil diagonally across the baking sheet. Place each rack on each piece of foil, rub the dry rub on ribs, both sides.  Seal up the foil and place in the oven for 2 hours, rotating each rack mid-way through.
After roasting, grill ribs for 3-5 minutes on each side for desired charring.  Brush ribs with BBQ sauce on both sides. Cut into single ribs. Place on platter.  Brush with more sauce as needed.  Garnish with sesame seeds and green onions. Enjoy!