Learn how to make my Veggie Quesadilla Recipe with Chunky Guacamole, a great appetizer recipe, or a quick and easy weeknight dinner idea that fast, easy, and delicious!
This is also a great way to get the kids to eat their veggies since it's easy to sneak the vegetables in there! They get distracted by the yummy tortillas and cheese.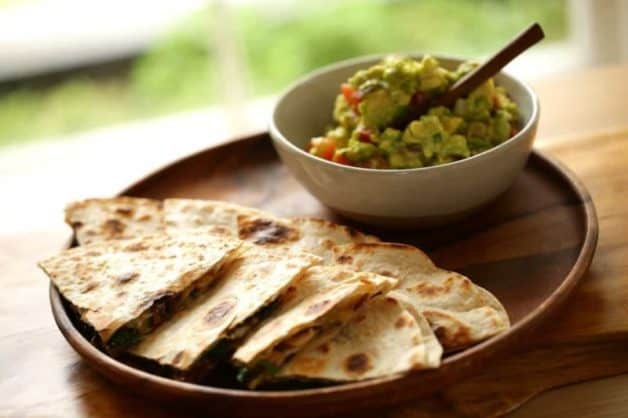 Watch a Video Demo of This Recipe
Why You Will Love This?
A sautéed veggie quesadilla is one of my favorite comfort foods, especially for a weeknight meal.
They are fast and easy and packed with vegetables! The thing that really makes these are those uncooked tortillas that you see now at the grocery store.
They are stored in the refrigerated section and just make all the difference! Chewy, and light they are ideal for quesadillas, egg burritos, or even fajitas!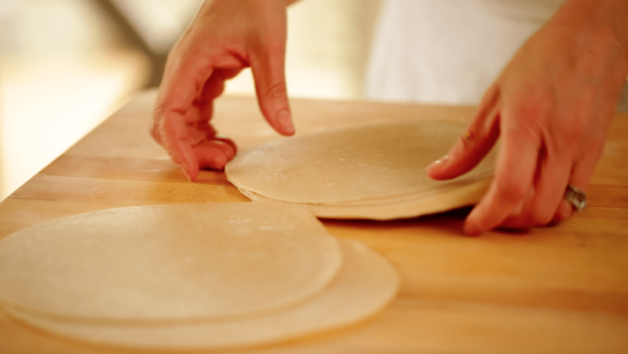 Just cook them on a griddle for 1-2 minutes on each side and then proceed with the rest of the recipe.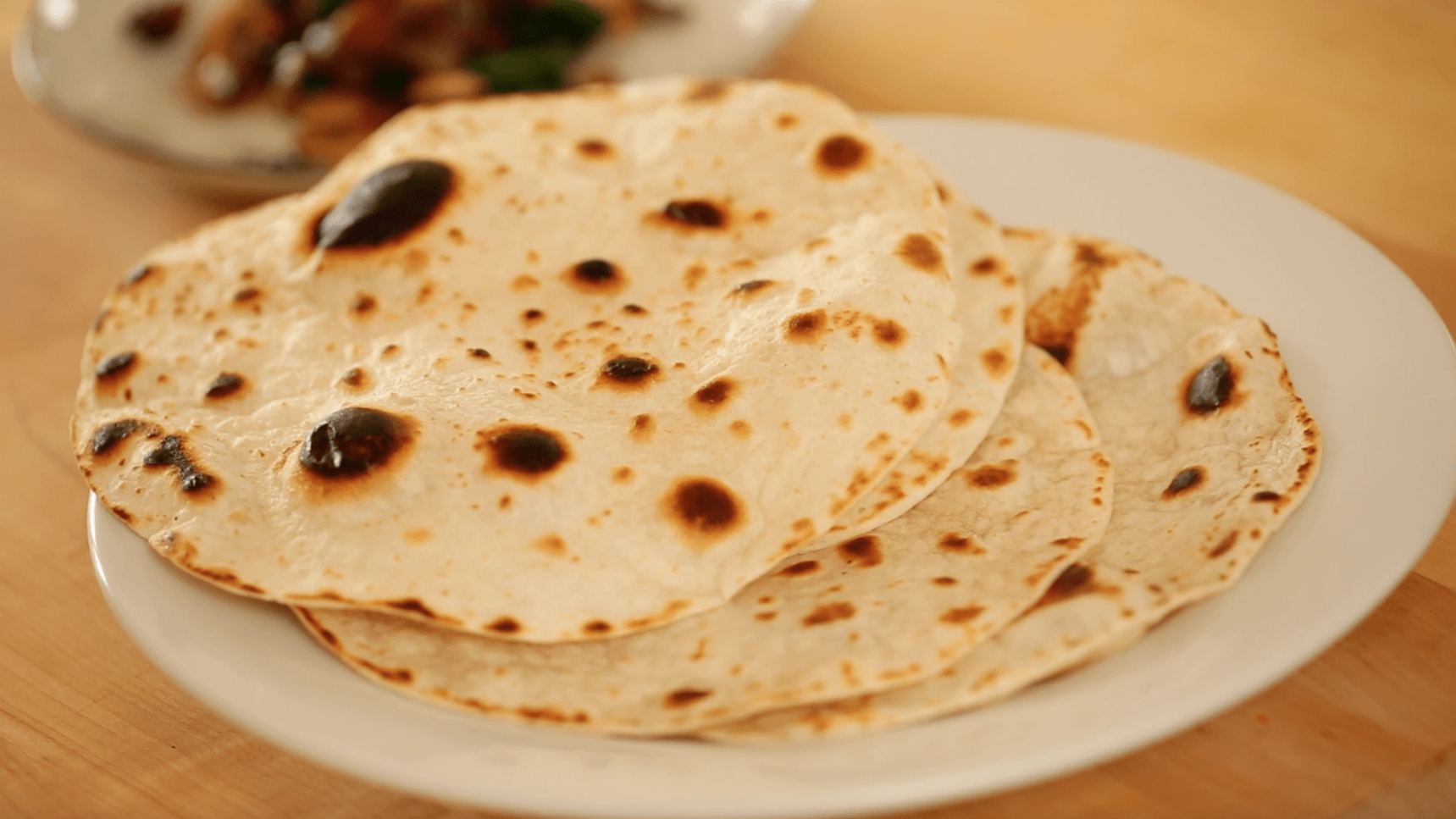 Make-Ahead Tip:
The vegetables are really easy to whip up and in fact, you could actually pre-cook them and store them in your fridge until ready to use and that would make this dinner even quicker and easier!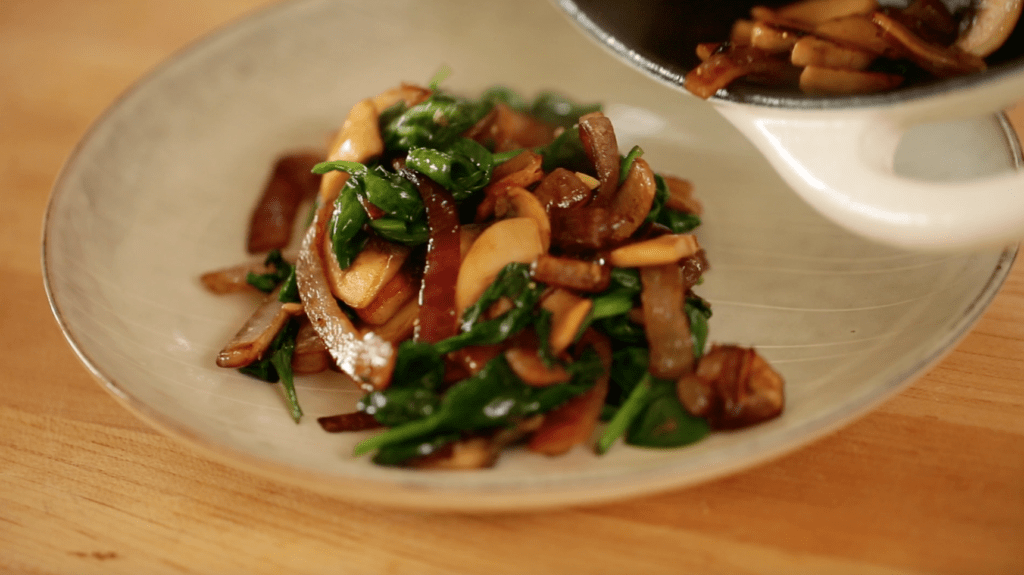 What's The Process?
For a veggie quesadilla, you'll first saute your vegetables. I like a combination of caramelized onions, mushrooms, and spinach.
Then cook your tortillas if using fresh ones.
Then place the tortilla on a griddle or large skillet over medium heat, melt the shredded Monterey Jack cheese and then add the veggies! Place 2nd tortilla on top.
If not using the fresh tortillas, then use burrito size tortillas and after adding the cheese and veggies, fold the tortilla in half. That will keep the veggies from slipping out.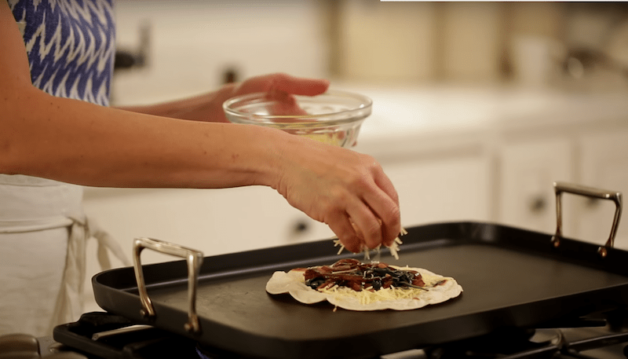 Don't Forget the chunky guacamole
Personally, I think chunky guacamole is the BEST guacamole. If it's too mashed up it starts to resemble baby food!
The best way to assure a good chunk is to dice the avocados, then add all the other ingredients, and then gently stir and slightly mash with a fork.
This guacamole pairs beautifully with my Air Fryer Taquitos, my Tequilla Lime Chicken Fajitas, or my Carne Asada Tacos.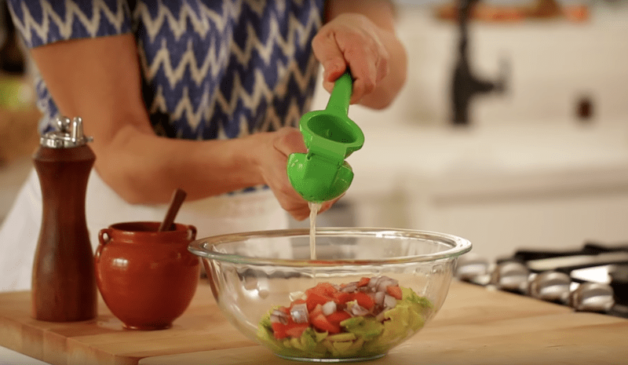 Once assembled you can cut your veggie quesadilla into wedges and serve with the guacamole on top and you will have one tasty little dinner on your hands!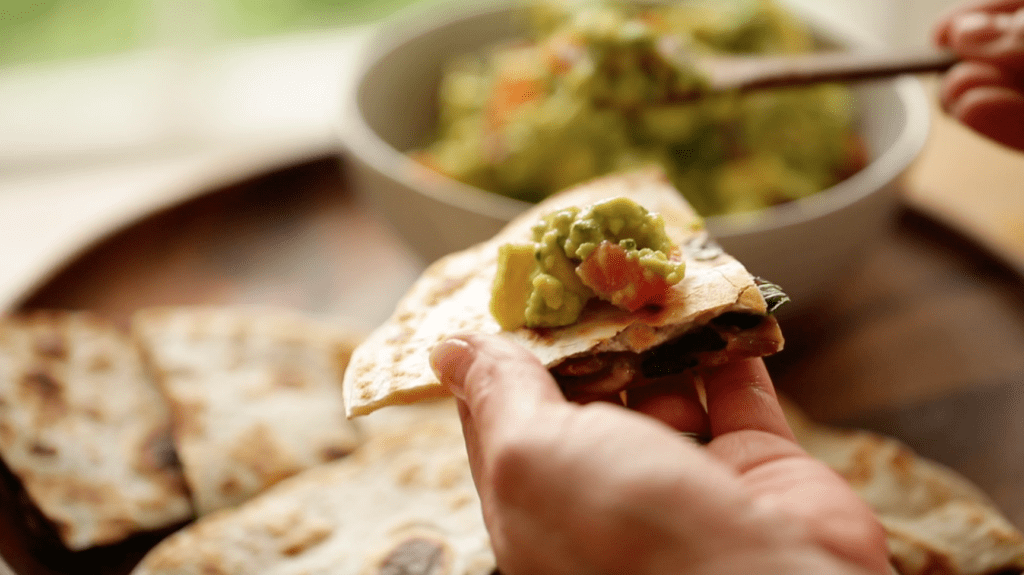 This also makes a great appetizer too, especially for a game day party! (Even men who say "they don't like veggies" love this one! It's the hearty mushrooms and caramelized onions that they love!)
More Great Recipes!
Please let me know if you make this Recipe
by leaving a rating and review below!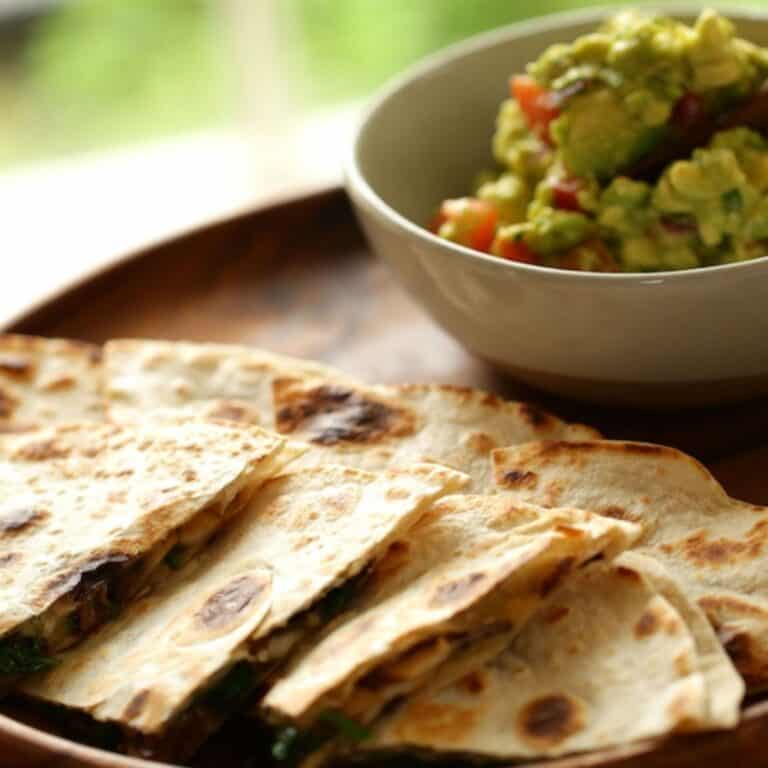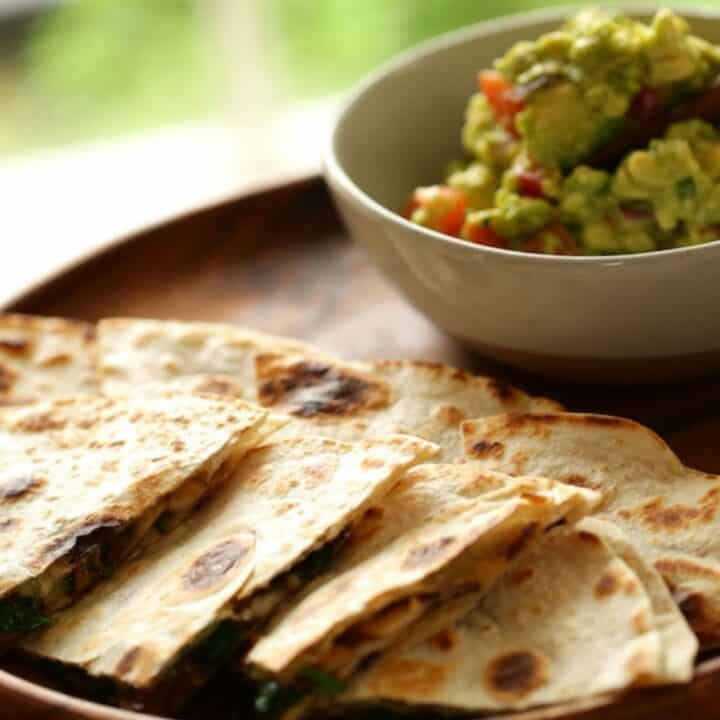 Veggie Quesadilla Recipe and Chunky Guacamole
Learn how to make my Veggie Quesadilla Recipe with Chunky Guacamole, a great vegetarian dinner idea that fast, easy and delicious! Includes video tutorial.
Ingredients
For Quesadillas
1 tablespoon (15 ml) olive oil
5 half-moon slices of Red Onion
2 large mushrooms, sliced
½ cup of baby spinach
salt and pepper to taste
¾ cup (180 ml) of shredded Monterey jack cheese
4 flour tortillas, if you can get the uncooked variety like Tortillaland, even better
For Guacamole
2 Avocados, diced
1 small tomato, diced
1 tablespoon (15 ml) red onion, diced
juice of 1 lime
salt and pepper to taste
few dashes of your favorite hot sauce
1 tablespoon (15 ml) chopped cilantro
Instructions
Heat olive oil in a large skillet. Saute red onion until soft and tender, then add mushrooms and cook until they are tender, add spinach and cook until wilted. Season with salt and pepper to taste and set aside.
Prepare guacamole. In a small bowl combine the avocados, tomatoes, red onion, lime juice, salt and pepper, hot sauce and cilantro. Stir gently to combine and transfer to a small bowl.
Heat tortillas on a griddle (cook them first if using the uncooked variety) add cheese to 1 tortilla, place veggies on top, top with remaining cheese. Heat until cheese has melted, flipping mid way through.
Cut into wedges and serve with the guacamole!
Nutrition Information:
Yield:

4
Serving Size:

1
Amount Per Serving:
Calories:

401
Total Fat:

24g
Saturated Fat:

4g
Trans Fat:

0g
Unsaturated Fat:

18g
Cholesterol:

5mg
Sodium:

431mg
Carbohydrates:

43g
Fiber:

10g
Sugar:

4g
Protein:

9g