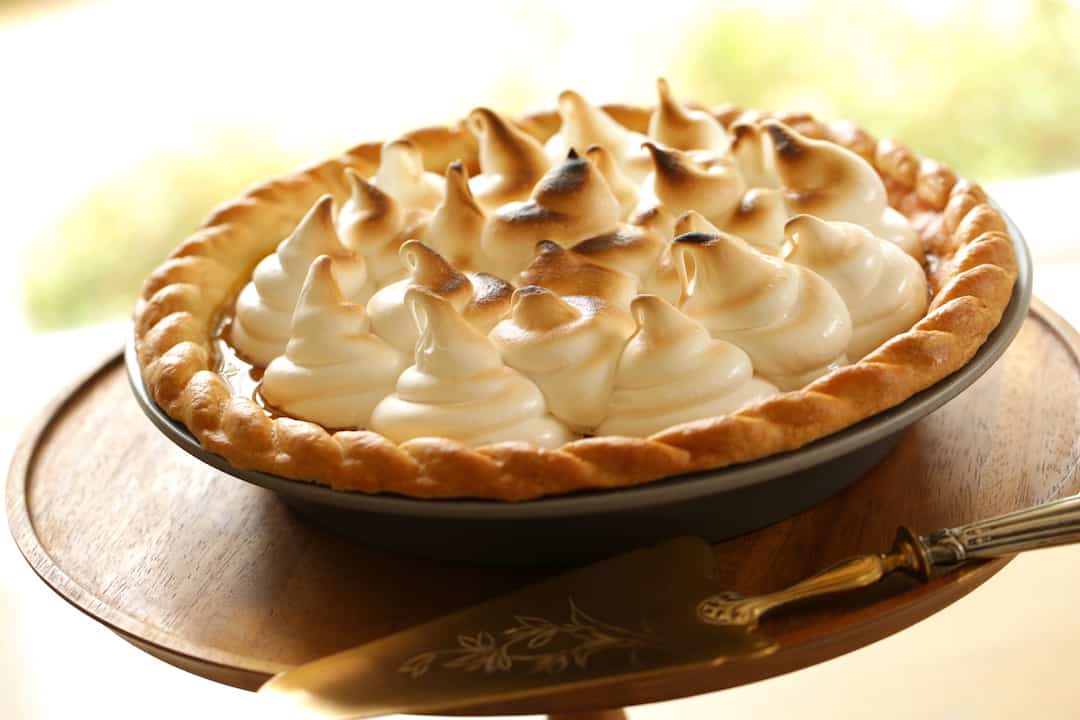 Thanksgiving will be here before we know it! If you are looking for a Pumpkin Pie Recipe with a serious "Wow" factor, then my Pumpkin Pie Recipe with Marshmallow Topping is it!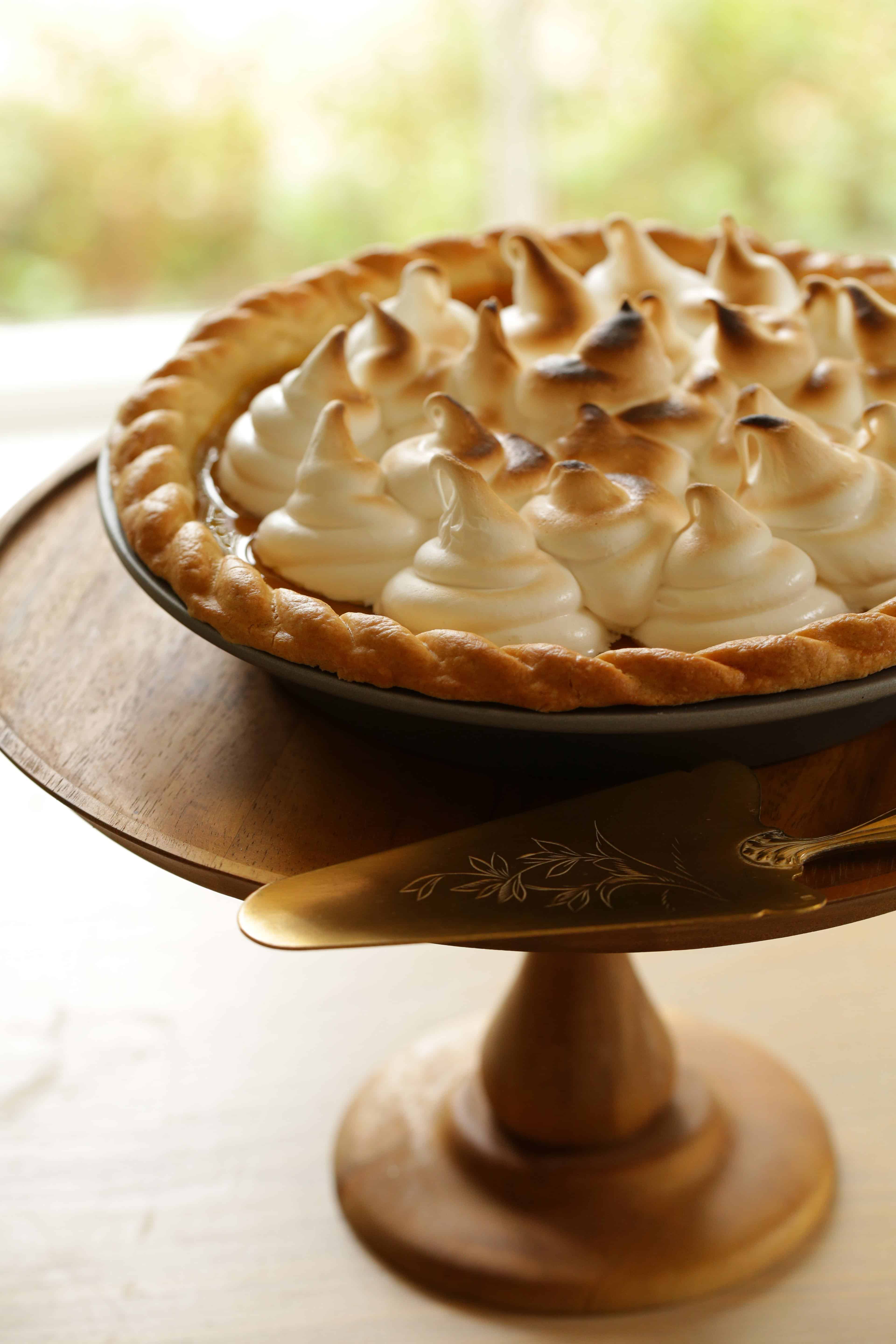 First off, let's talk crust. If you really want to kick this pie up a notch, you can spend a little time on creating an "Instagram Worthy" pie crust.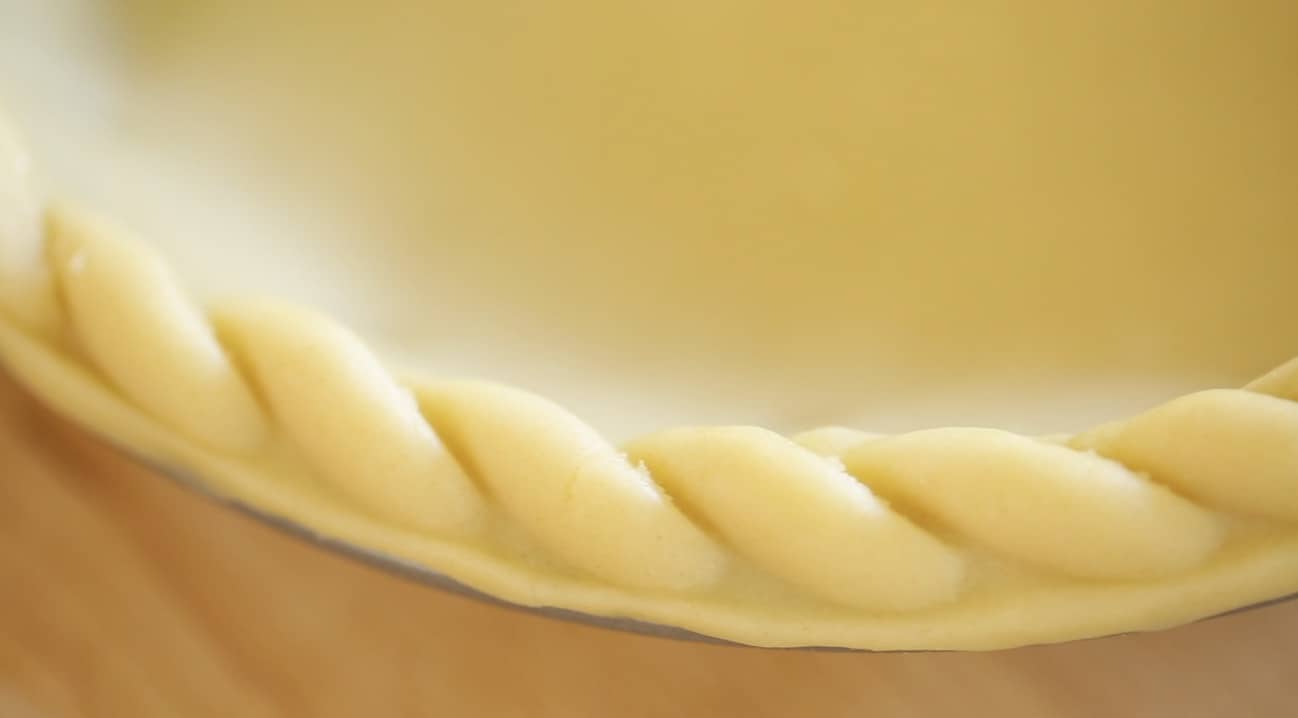 This is thanks to my most favorite pie making gadget, The Pastry Wheel Decorator by Talisman Designs. This product is SO easy to use and will make you look like such a "Pie Boss" come Thanksgiving!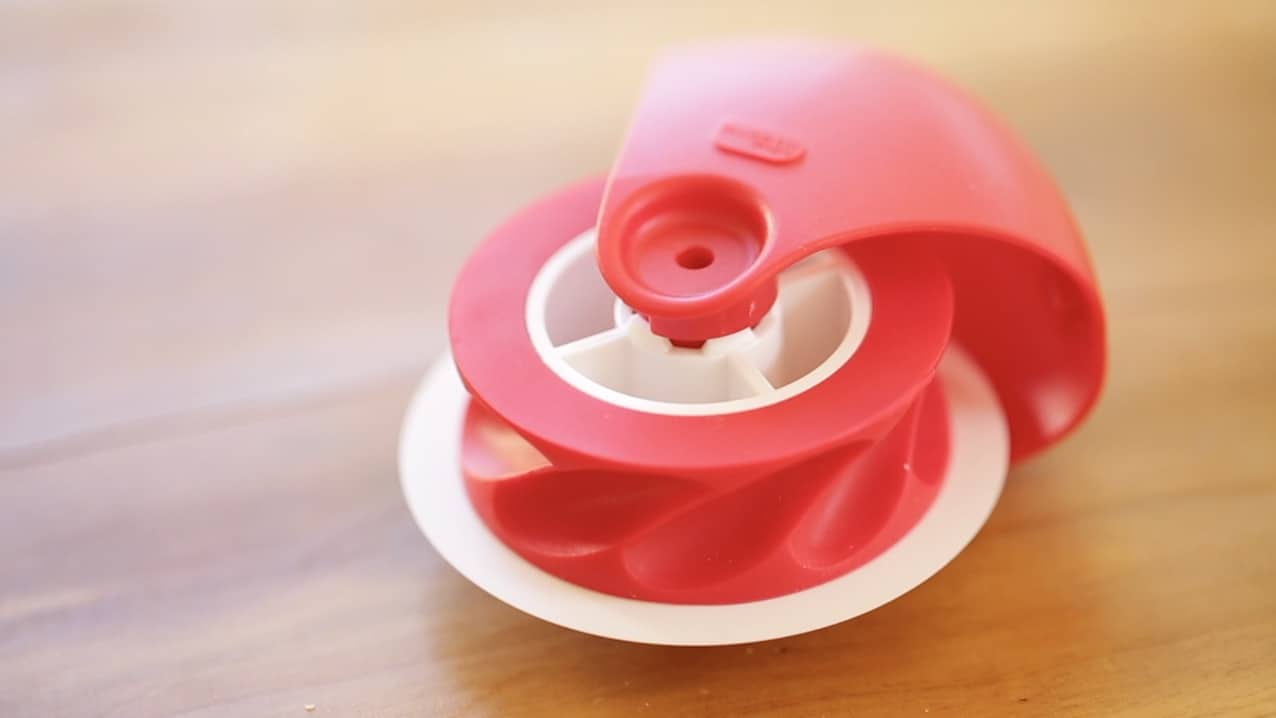 If you are a subscriber to my Subscription Box Service, you'll notice I included it in the Oct Box.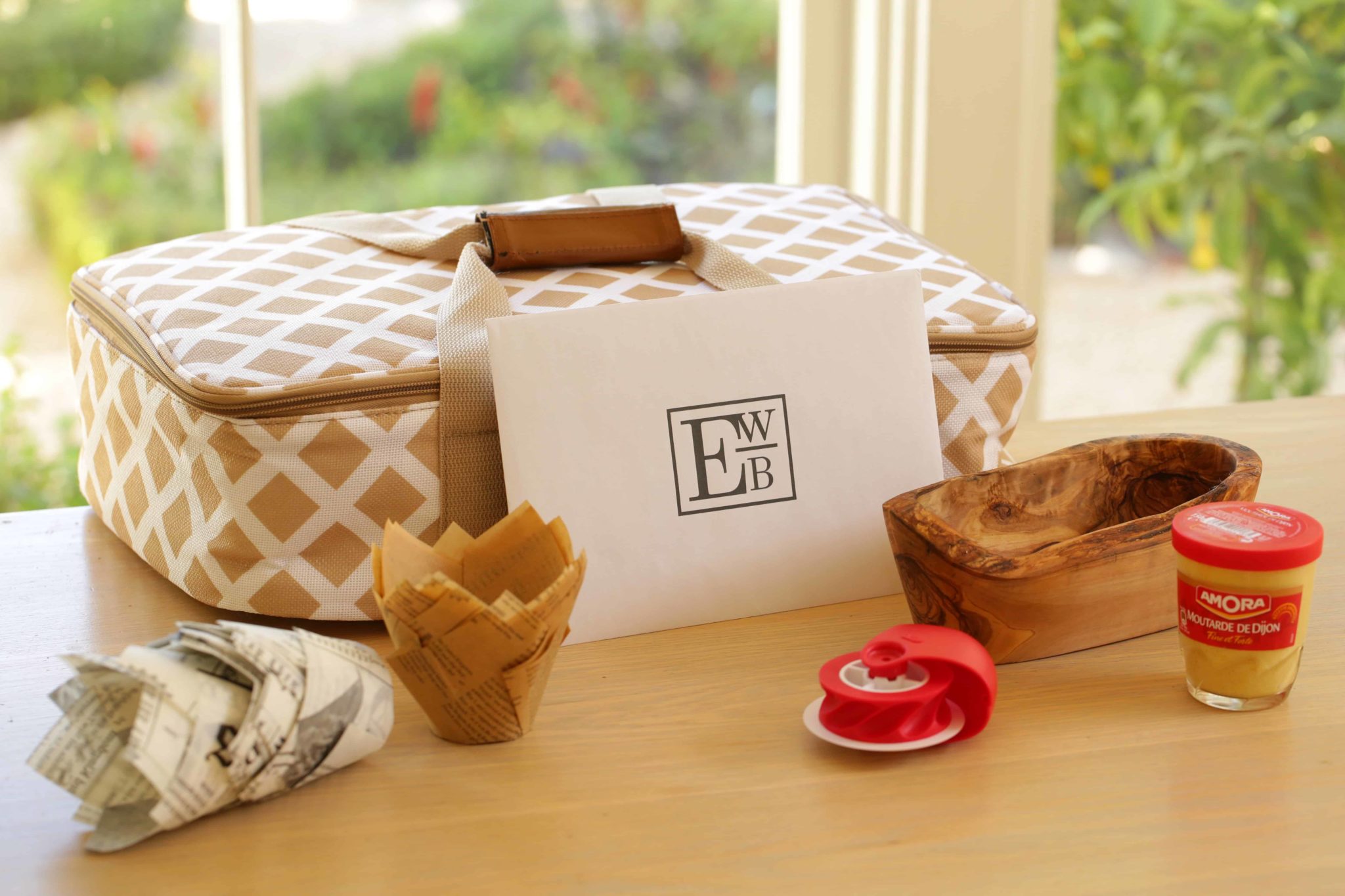 Just place the wheel on the edge of your pie crust and zip around the edge!  It's that easy!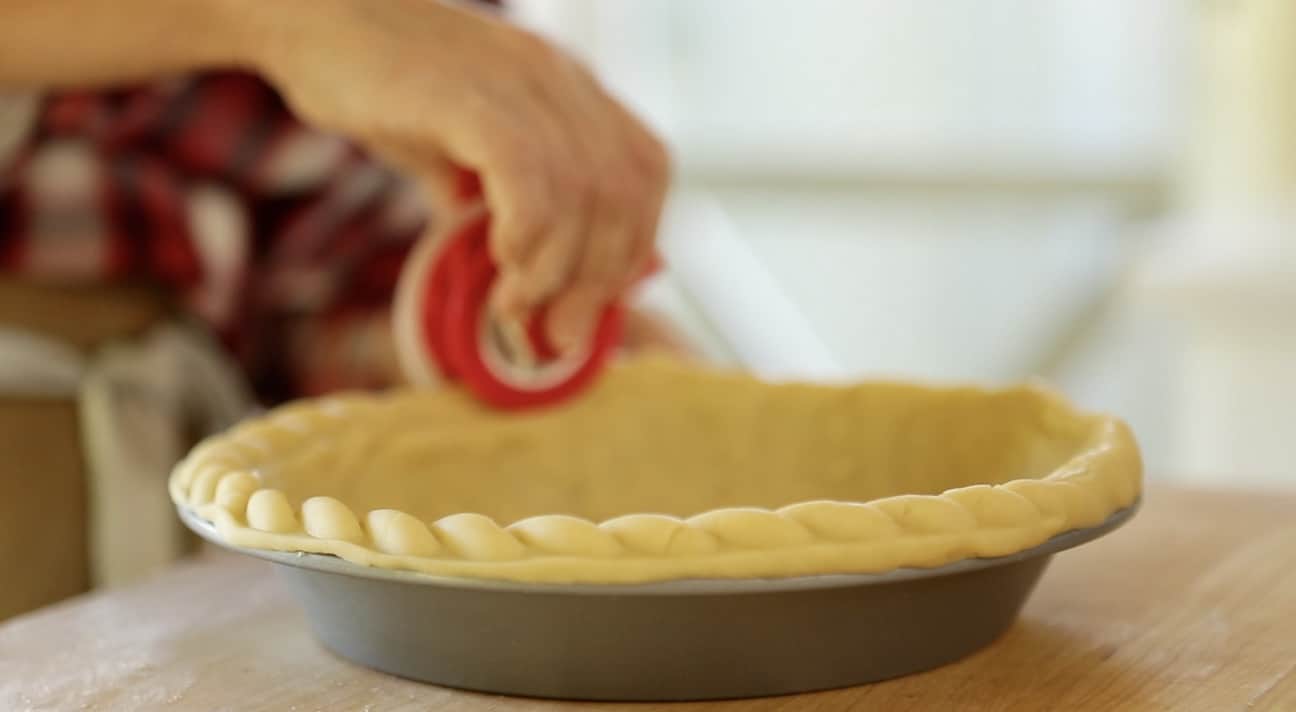 Not yet a subscriber to my subscription box?  You can sign up here in time to make the December Box! Sure to be another great one
This recipe is based on my Mom's classic Pumpkin Pie Recipe that she has made for years, but I "gussied" it up a bit by adding a homemade marshmallow topping!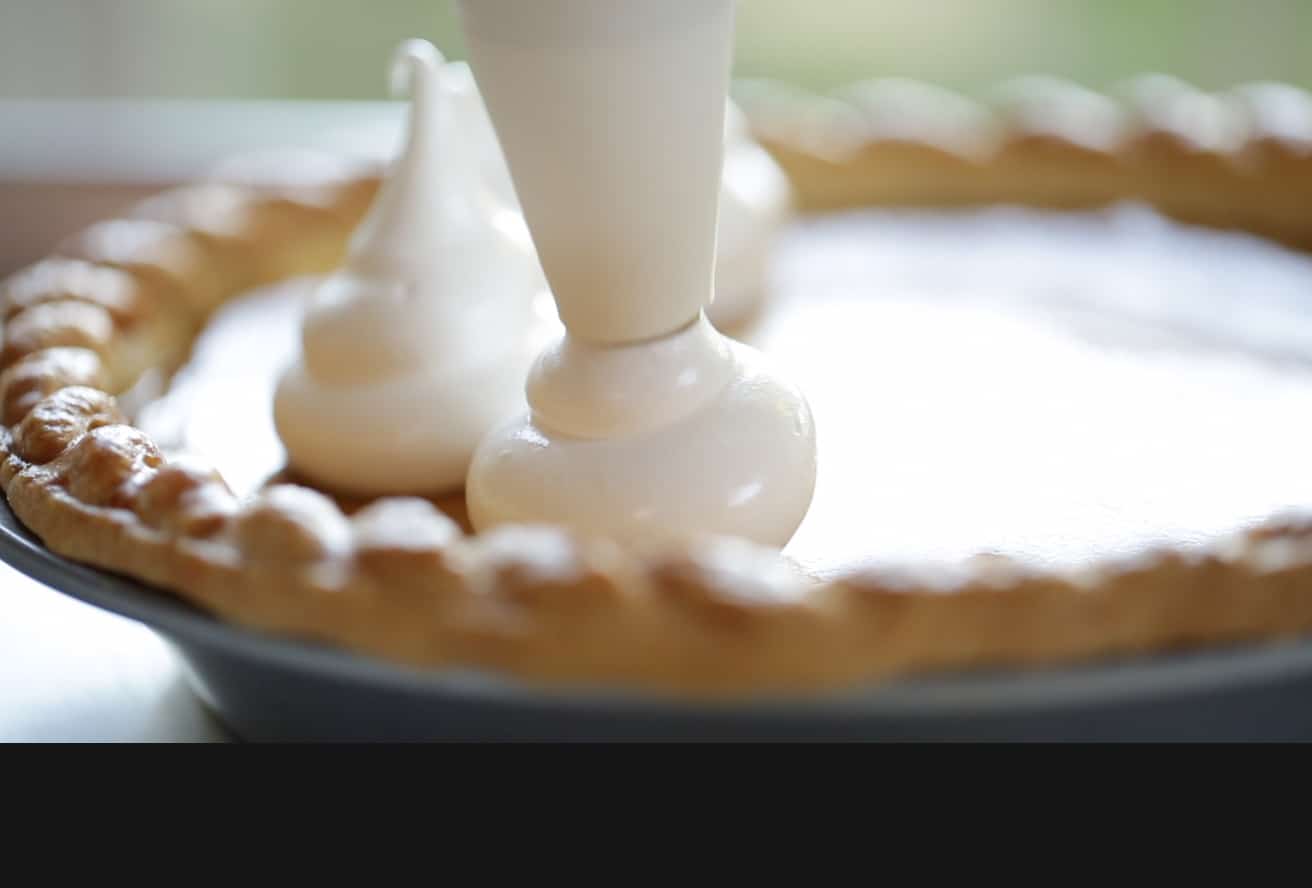 It's super simple to put together, because most of it can be done the day before and all you have to do it take it out of the fridge and toast it. How easy is that?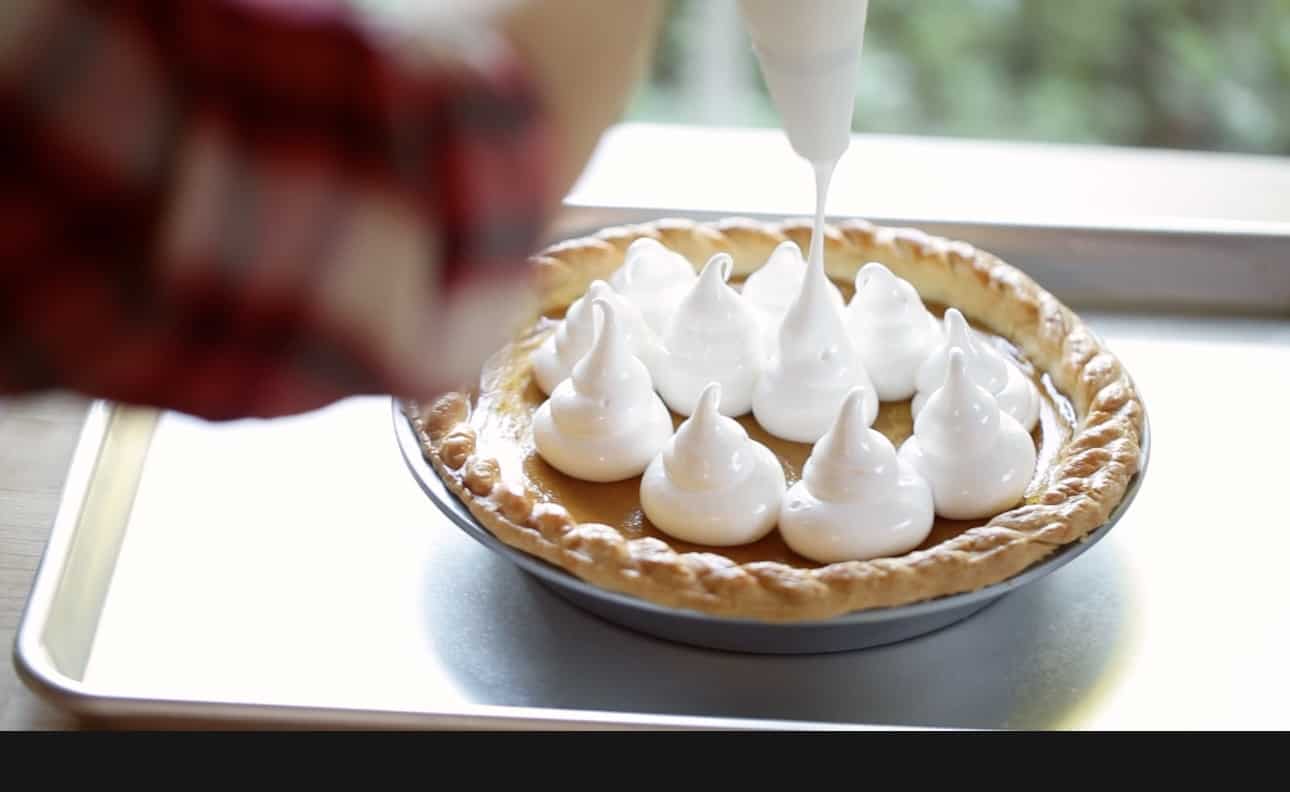 Rotate your pie under the broiler for even toasting and DO NOT WALK AWAY!  This topping will burn quickly if you don't watch it!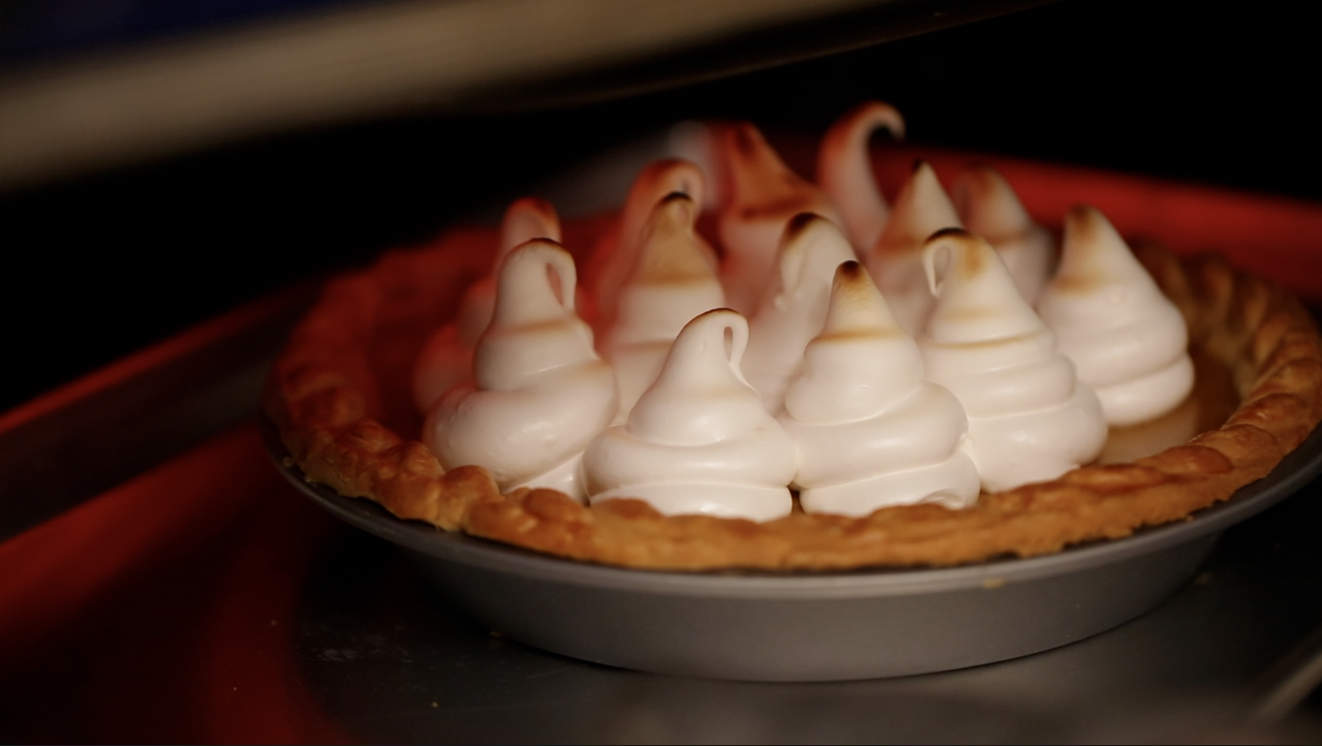 For a step-by-step demo of this recipe you can watch my video tutorial below. CLICK HERE to Subscribe to my YouTube Channel and never miss a recipe! (it's free and new videos post each week!)
Print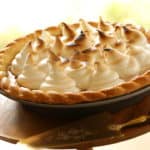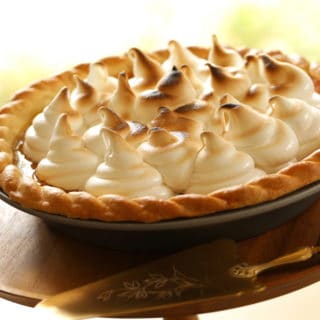 Pumpkin Pie with Marshmallow Topping
---
Author:

Prep Time:

2 hours

Cook Time:

45 mins

Total Time:

2 hours 45 mins

Yield:

serves 8

Category:

Dessert

Cuisine:

American
Ingredients
For Crust:
1 ¼ cups (150g) flour
3 tbsp (31 g) powdered sugar
½ tsp (2.5 ml) salt
½ cup (120 g) butter, chilled and diced into cubes
1 egg yolk and egg white separated
2 tbsp (30 ml) ice water
Filling:
15 ounce can (422 g) pure pumpkin puree
1 ¼ tsp (6.25ml) pumpkin pie spice
½ tsp (2.5 ml) salt
2 eggs
14 ounce can (396 g) sweetened condensed milk
Marshmallow Topping:
2 egg whites
1 cup (240 ml) of light corn syrup
pinch of salt
½ tsp (2.5 ml) vanilla
¼ tsp (1.25 ml) cream of tartar
2 tbsp (25 g) sugar
---
Instructions
In the bowl of a food process combine flour, powdered sugar and salt, pulse to combine. Then slowly add butter pulsing until a coarse meal forms.
In a small bowl whisk together the egg yolk and ice water and then slowly add this mixture to the food processor pulsing until a dough ball forms. (reserve egg white)
Turn dough out onto a floured surface, flatten into a disk and wrap in plastic wrap. Chill in refrigerator for at least 1 hour.
Preheat heat oven to 450F (232C)
Once dough is chilled, roll out to 1/8" thickness and fit into a pie tin. Trim edges of dough around rim and then fold up to create a double crust.
Press crust together to form an even level around the rim. Then use the Pastry Wheel Decorator to run over the pie crust to form a decorative edge. Then place the pie shell in the freezer to set up while you prep the filling.
In a large bowl combine the pumpkin puree, pumpkin pie spice and salt. Whisk until smooth. Then add the eggs and sweetened condensed milk.
Remove pie from freezer and place on a baking sheet. Pour filling into shell. Lightly brush pie crust with the egg white to seal crust and ultimately form a golden, shinny crust.
Bake at 450F (232C) for 15 mins. Then reduce temperature to 350F and bake for another 35-40 mins until pie is set. Place a pie shield, or strip of aluminum foil, around the crust to prevent over browning.
Allow pie to cool completely and then make the marshmallow topping.
Place 2 egg whites, corn syrup, salt, vanilla and cream of tartar in a bowl and whip on high until stiff peaks form and mixture is glossy. Slowly add sugar.
Transfer marshmallow to a pastry bag fitted with a round tip. Pipe out decorative mounds or swirls in the center of the pie.
If you are not serving right away, the pie can be refrigerated, uncovered, until ready to serve. Then proceed with last step of broiling.
Place pie under the broiler for 1-2 mins until marshmallow topping turns golden brown.
BE CAREFUL! Marshmallow burns quickly so please keep an eye on it while broiling, do not walk away! Enjoy! xx