Make Ahead Egg Bake for Christmas Morning
If you are looking for a make-ahead egg bake for Christmas morning, these mini egg bakes are a delicious choice! You'll do all the prep the day before then wake up the next day and pop them in the oven! They are filled with crispy leeks, ham, and cheese and are so easy to make and delicious too! A perfect addition to your holiday brunch menu!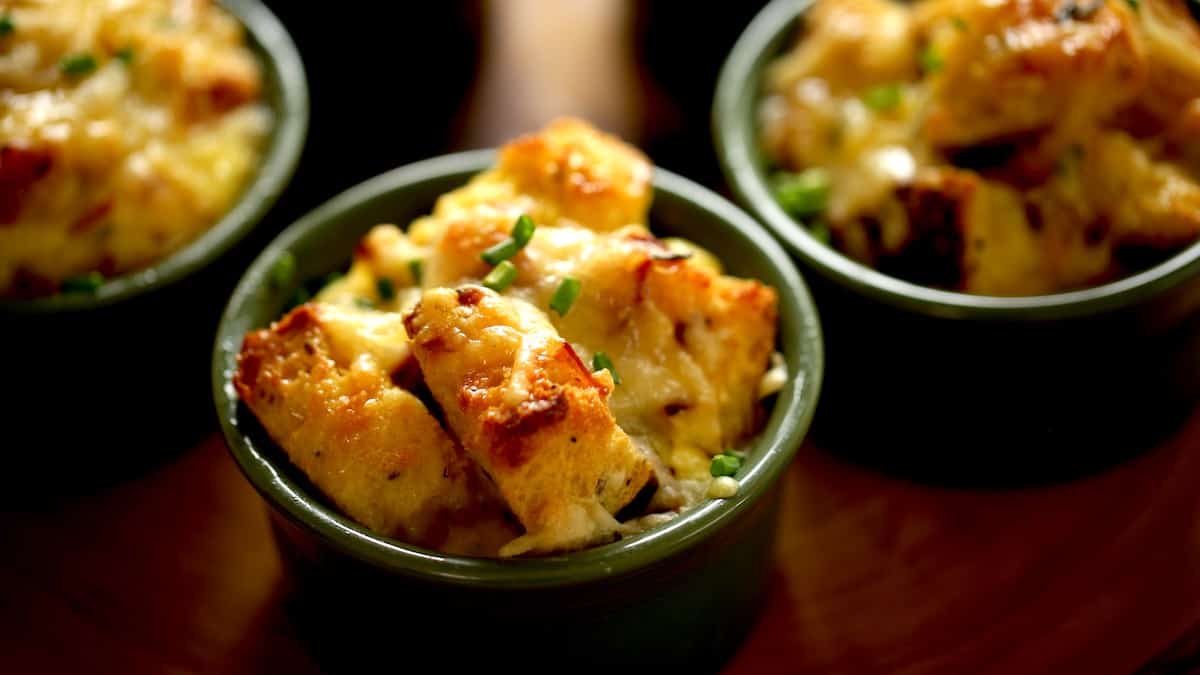 Recipe Pairing Ideas: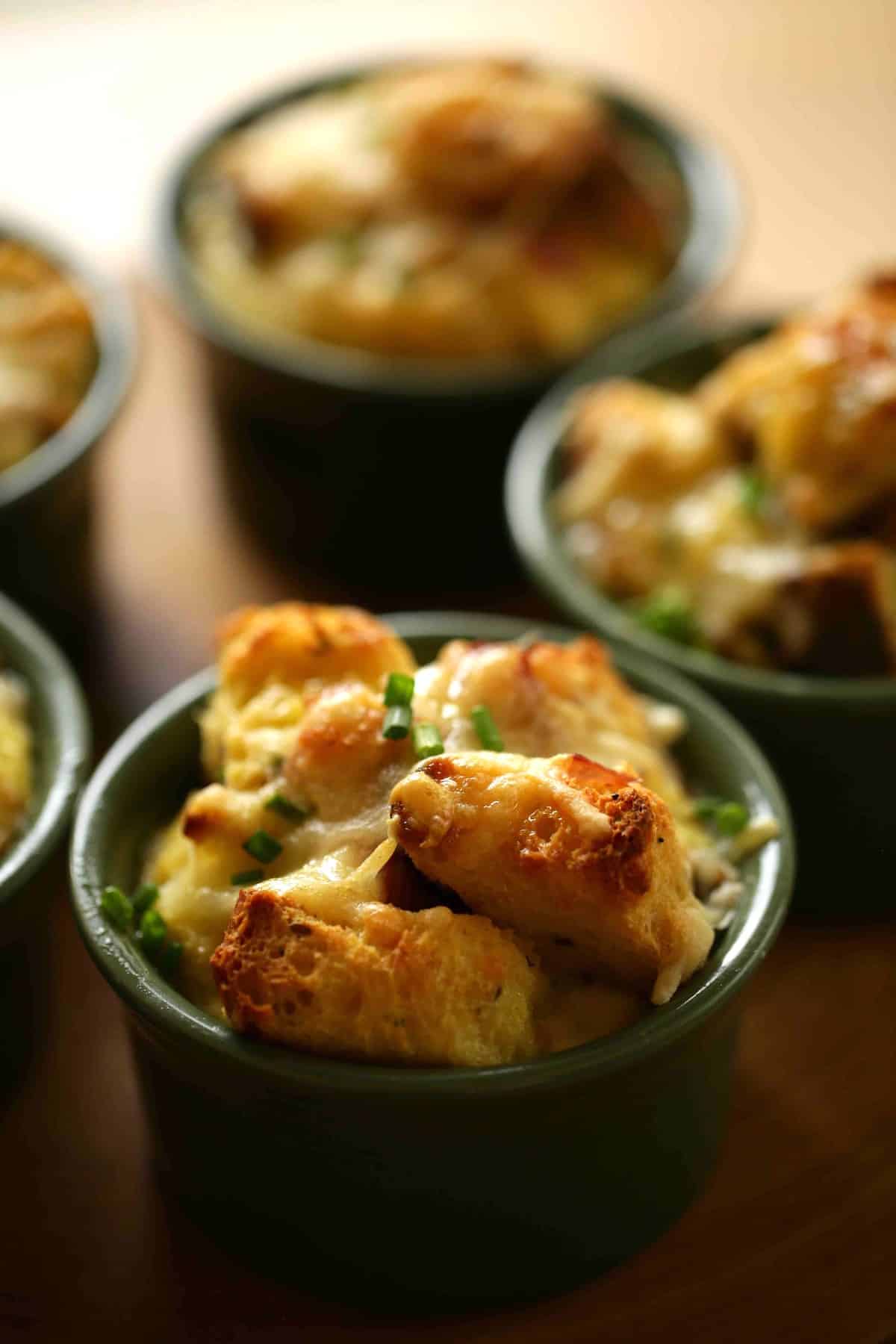 Watch My Video Demo of This Recipe Below!
Step#1: Prep the Bread
The best kind of bread for these is any kind of rustic bread. The denser the texture the better it will soak up the egg custard and create a better texture for the egg bakes once they are done. Cut the bread into 1-2 inch cubes and leave the crust on. The crust provides a nice crunchy topping.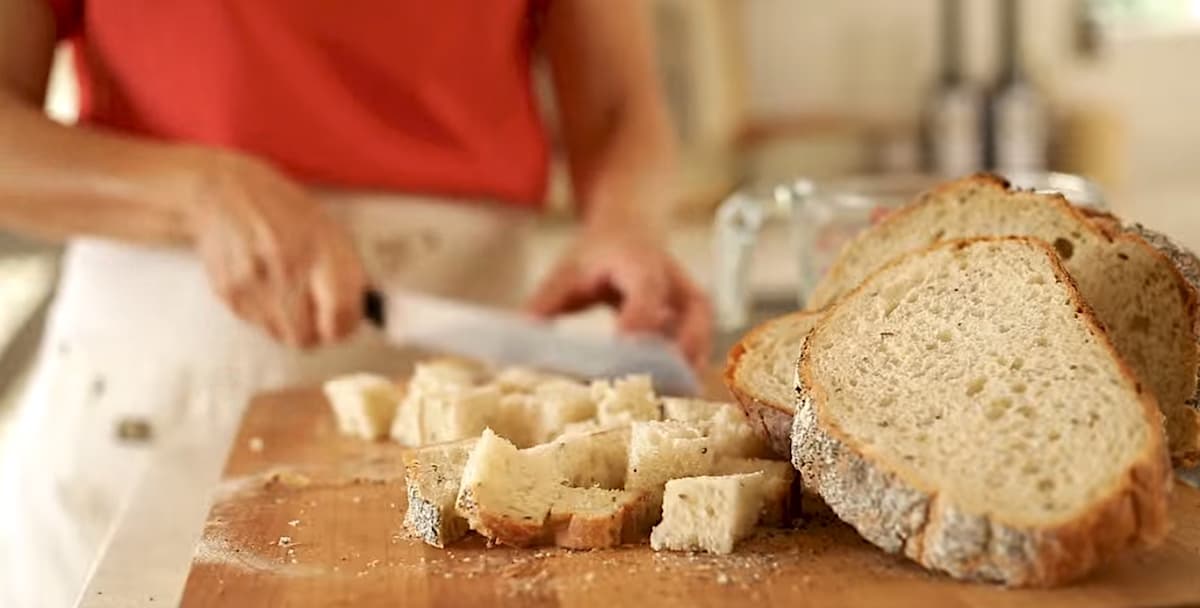 Dry out the Bread Cubes
It's best to toast the bread cubes first by placing them in the oven on a sheet pan.
This will help them hold their shape better once they are tossed in the egg batter.
Otherwise, the bread will get too mushy if it's not toasted first.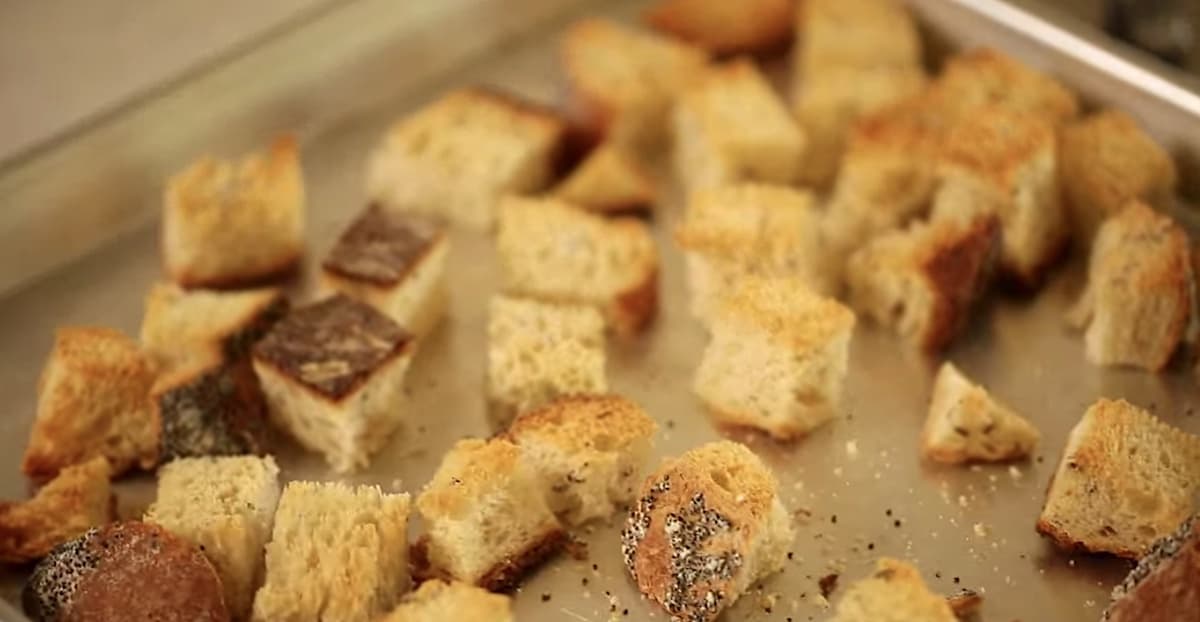 Step#2: Sautee the Leeks
For this recipe, you'll use the white parts only of the leeks (save the tops for vegetable stock).
Slice them into thin half-moons and then sautee in olive oil until they are wilted and crispy.
Allow them to drain on a plate while they cool.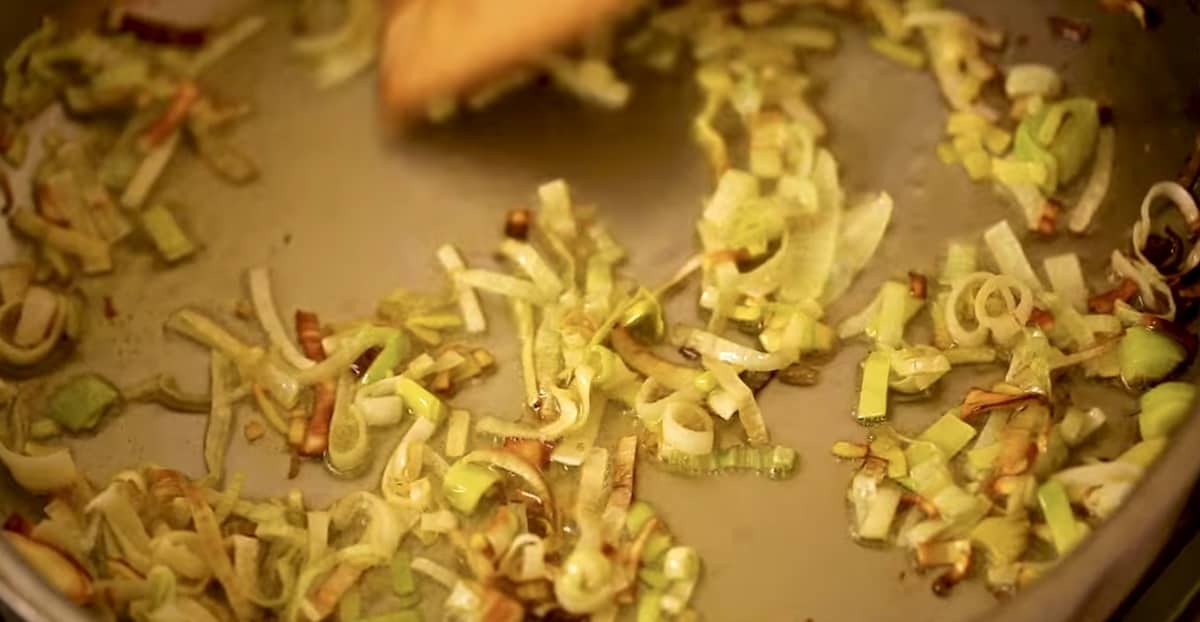 Step#3: Prepare the Ramekins
Create the egg base batter and add all the mix-ins such as the ham, cheese, and leeks.
Then be sure to coat the bread cubes well in the batter so the bread is soaking up all the egg. It will continue to soak as it sits in the refrigerator overnight, which will give it a lovely texture once baked.
When portioning out to the ramekins, make sure they are sprayed well with baking spray so they release easily if you wish to remove them from the ramekin, and so that they don't stick to the sides if keeping them in the ramekin to serve.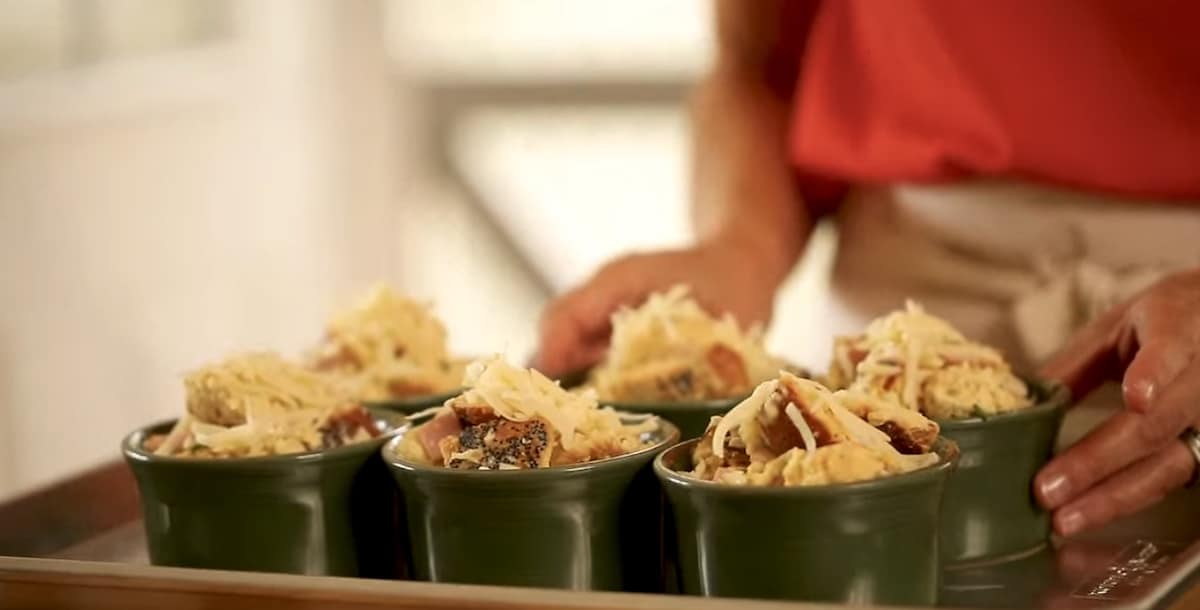 Be Generous with The Cheese:
Once the ramekins are filled top each one with grated Gruyere cheese. This will add a lovely crispy texture on top and give the egg bakes terrific flavor.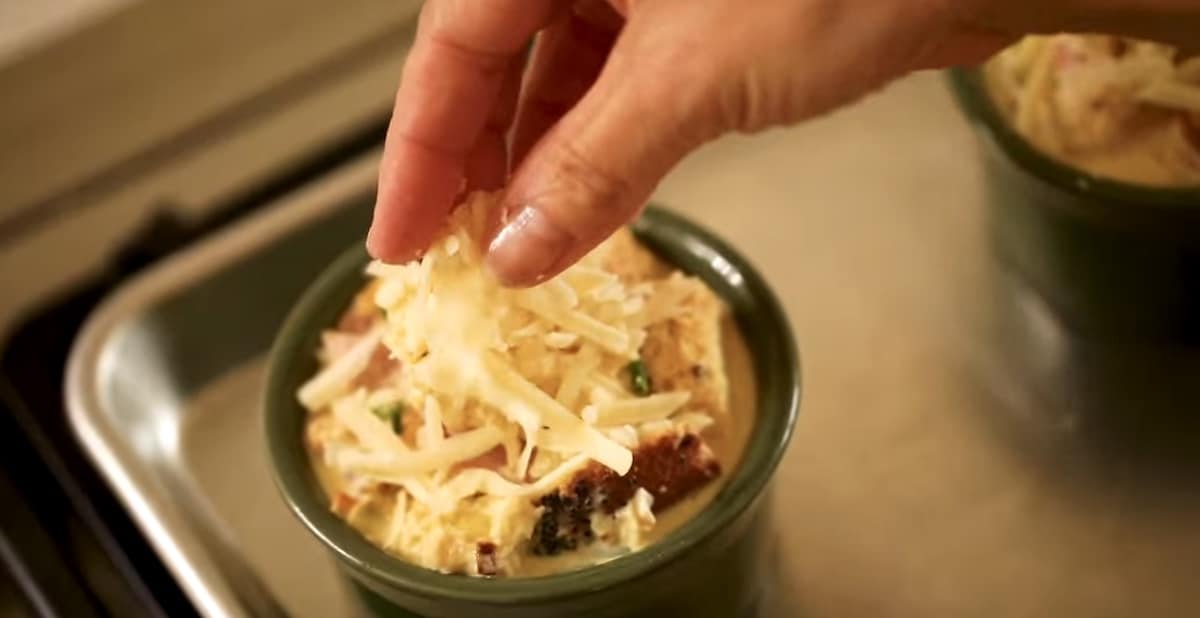 Make-Ahead Tips:
Once the ramekins are filled and ready to go, place them on a baking tray and cover the tray with foil.
That way it will be a lot easier to just pop them in the oven the next day.
It also makes it easier to transport 6 ramekins in and out of the refrigerator if they are on all one tray.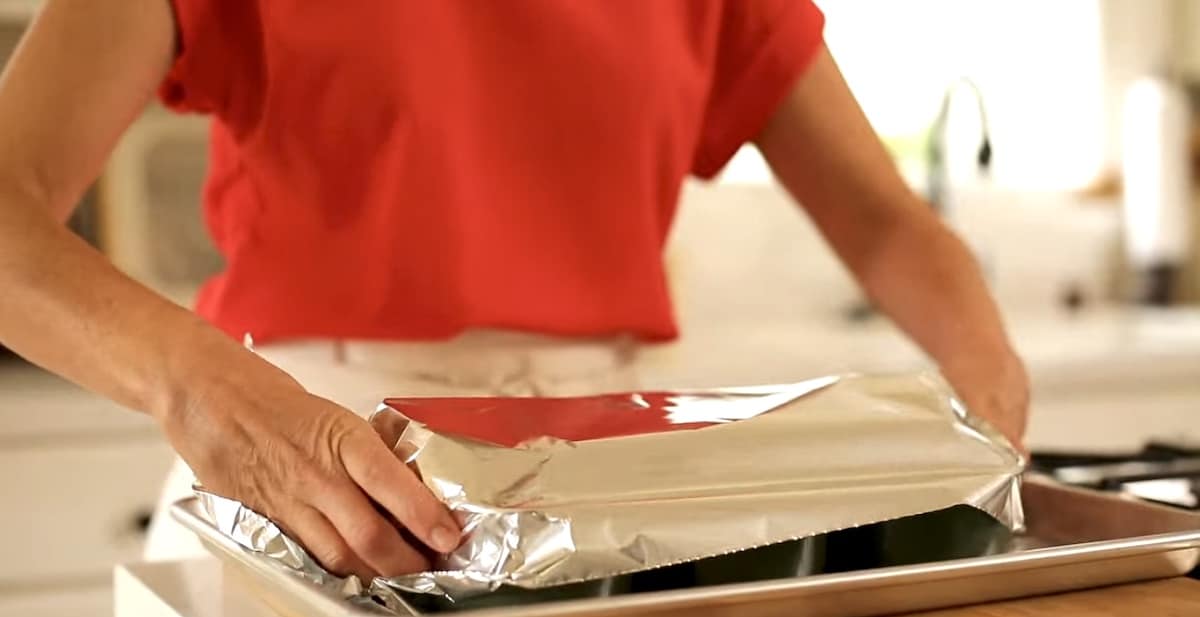 How To Know When They Are Done:
Gently press your fingertip on the top of the egg bake, if any egg liquid spills out they are not ready, bake for a few more minutes until no egg liquid appears.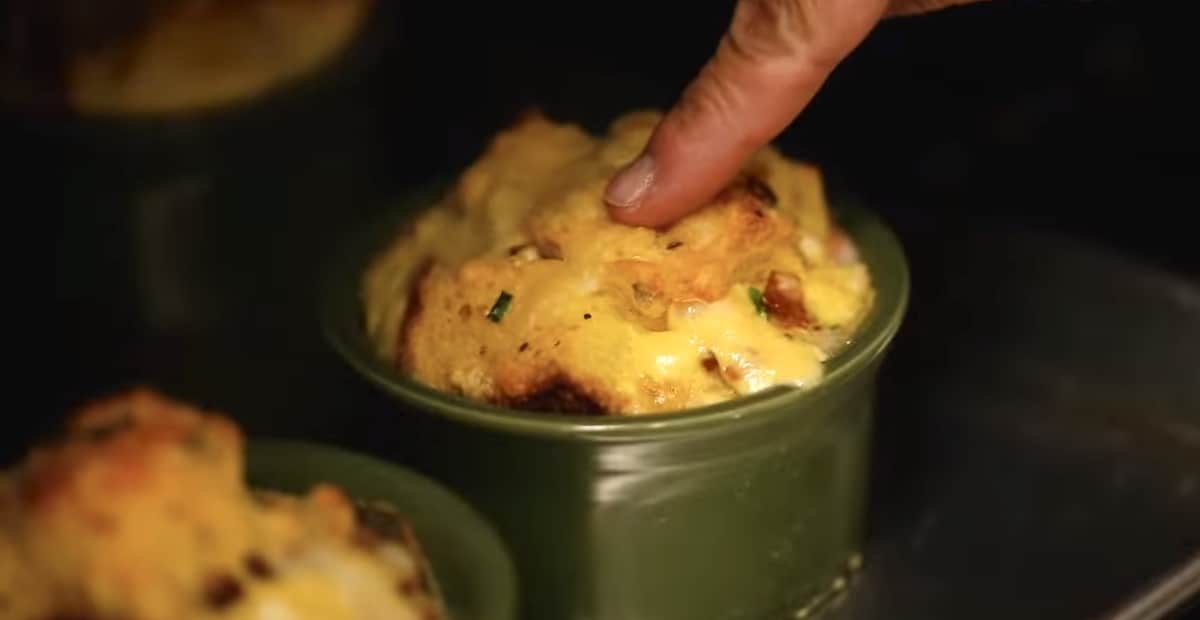 Serving Ideas:
Place the ramekins on a large heat-safe cake stand to present to the table. This also makes a nice centerpiece idea for a Christmas breakfast buffet. They may be harder to place with oven mitts, but a sturdy dish towel will make them easier to transport.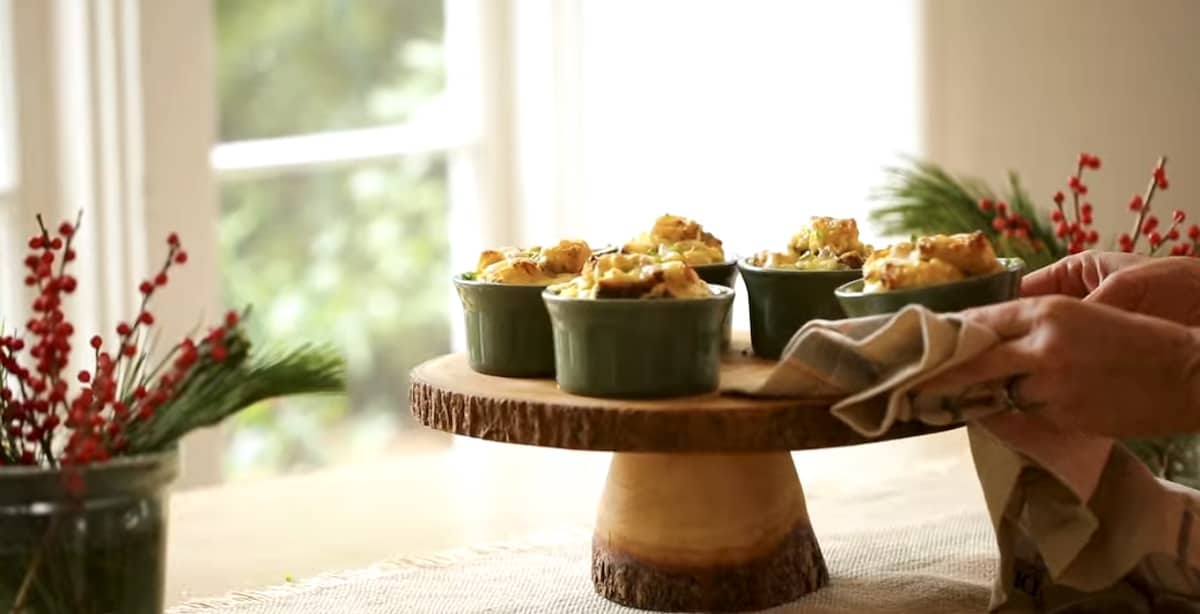 You can serve them right in the ramekin which will keep it warm and contained if you have other things on the brunch plate.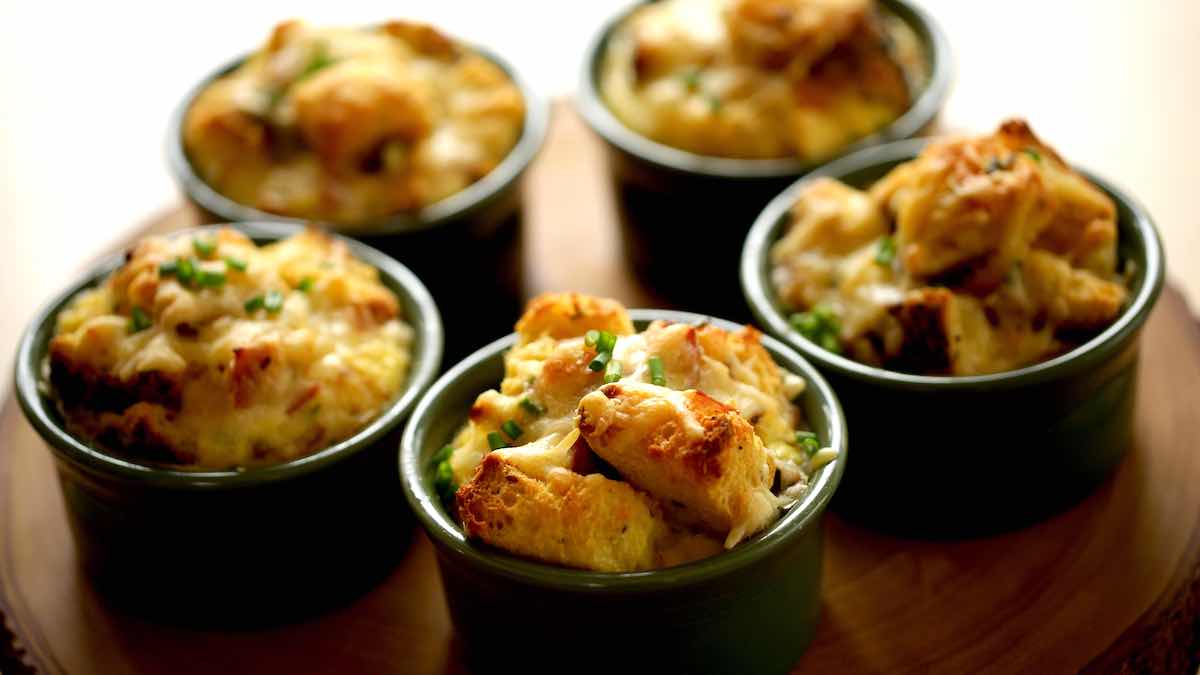 Removing the Ramekins:
Or get extra fancy and remove them from the ramekins and serve on a plate. They look extra pretty this way and you'll notice the rich custardy bottom and the crispy, cheesy top.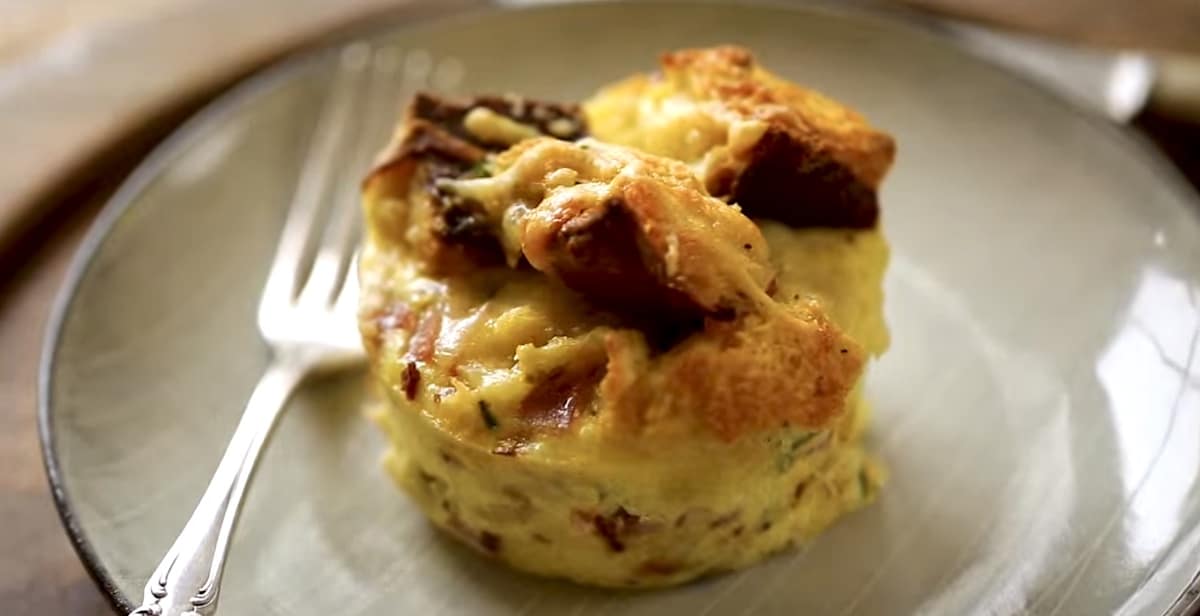 This is such a wonderful recipe to make for Christmas day, since the whole thing can be prepped in advance, and all you have to do is bake the morning of is sit back, relax and enjoy all the compliments!
Looking for More Christmas Morning Recipes?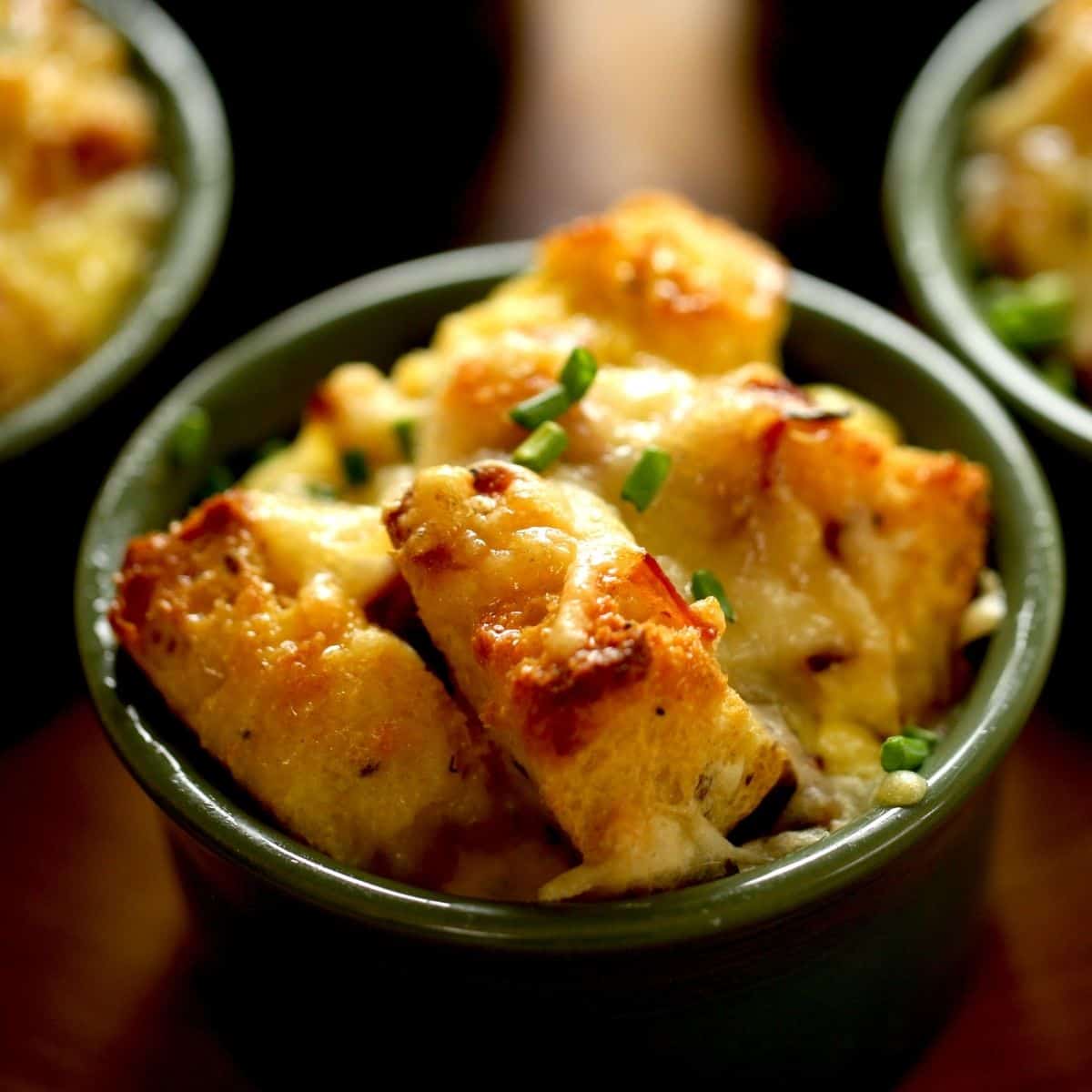 Egg Bakes for Christmas Morning
Total Time:
1 hour
15 minutes
A delicious make-ahead breakfast idea for any brunch or Christmas Morning Breakfast.
Ingredients
2 tablespoon (30ml) Extra Virgin Olive Oil from Spain
1 ¼ cup (190ml)of leeks (white parts) sliced thinly into half moons
6 cups (1425ml) bread cubes from a rustic loaf, dried out
6 eggs
2 cups (475ml) heavy cream
3 tablespoon (45ml) white wine (or the same in more heavy cream)
1 cup (240ml) grated Swiss Cheese (reserve ¼ cup for topping)
2 tablespoon (30ml) chives, minced
fresh pepper to taste
4 slices Black Forrest Ham
Instructions
In a large skillet add olive oil and heat until hot. Add leeks and allow them to crisp up and turn golden brown in the oil, stirring occasionally. Drain with a slotted spoon and set aside to cool.
Preheat oven to 375F(190C).
Cut bread into bite-sized cubes. Place on baking sheet and bake at 375F (190C) for 15 minutes until dried out. Allow to cool and set aside.
Spray 1 cup (240ml) oven safe ramekins with baking spray, place on a rimmed lined cookie sheet and set aside.
In a large bowl add eggs, cream and wine and whisk to combine.
Add cheese, ham, cooled leeks, chives and freshly cracked pepper. Stir to combine.
Fold in bread cubes, making sure all bread is soaked in the egg batter.
Scoop out 2 scoops of the bread pudding mixture with an ice cream scooper into the ramekins. The first scoop should be more egg batter than bread, the second scoop more bread than egg batter. Sprinkle 1 teaspoon (5ml)of reserved grated Swiss cheese on top of bread cubes.
Group ramekins together on the baking tray, and cover as a grouping with foil. Place in refrigerator overnight.
The next morning pre-heat oven to 375F (190C) and remove foil and place tray with ramekins in oven for 25 minutes until bread on top turns golden brown. Then cover gently with clean foil and continue baking until egg is set for 10 minutes more. Serve immediately.
Notes
Use a rustic loaf for the bread, like an Italian loaf or Boule.  The heartier the bread the more structure your bakes will have
Be sure to allow these bakes to rest in your fridge for a minimum of 4 hours but overnight is really better. This will give you the best pudding-like texture
If you plan to remove these bakes from your ramekins be sure to use baking spray over butter. The spray allows for an easier release over the butter.
Nutrition Information:
Yield:

6
Serving Size:

1
Amount Per Serving:
Calories:

341
Total Fat:

21g
Saturated Fat:

8g
Trans Fat:

0g
Unsaturated Fat:

10g
Cholesterol:

243mg
Sodium:

549mg
Carbohydrates:

4g
Fiber:

0g
Sugar:

1g
Protein:

22g