Light and crispy blueberry waffle recipe thanks to a secret ingredient…club soda! Friends and family always remark that this is the best waffle recipe they've ever had because it creates a lightness in waffles you don't typically get from a box mix.
There's no heaviness, or baking soda after taste, if you've never made waffles from scratch, you'll be completely reformed after making this recipe! In fact, these waffles are so light and delicious that if you aren't paying attention, you'll soon gobble up several in one sitting!

The good news is, homemade waffles use basic ingredients you probably already have sitting in your cupboard. The only difference is you have to measure out the ingredients. But for a little extra effort, you will be rewarded with waffles that will impress even the most vocal critics! In the fall you can try on twist on this recipe by making my Pumpkin Spiced Waffles.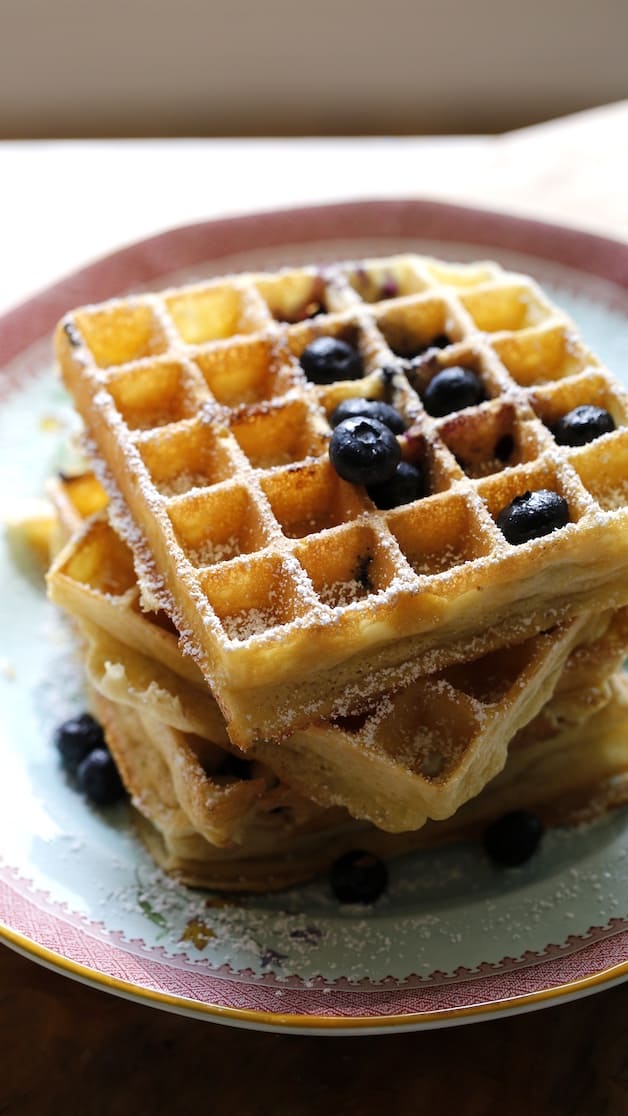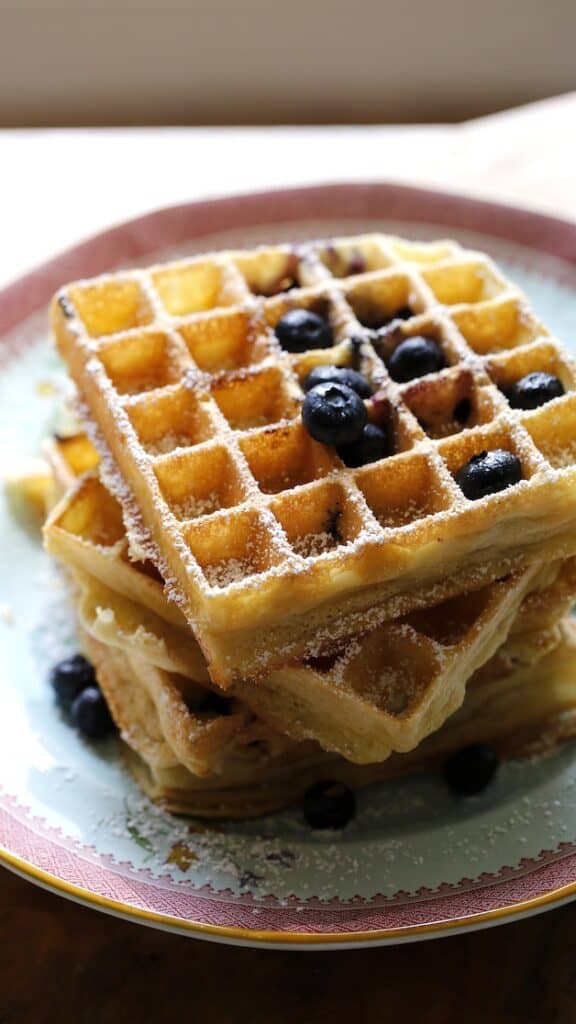 Blueberry waffles are fantastic this time of year when blueberries are at their peak, and if you have extra blueberries on hand, you can put them to good use in my Classic Blueberry Muffin Recipe or my Blueberry Lemon Scone Recipe.
These waffles pair beautifully with my Herby, Cheesy Egg Bake and Foolproof Roasted Potatoes.
How do you make homemade waffles?
Do not be intimidated by the process. This is an easy waffle recipe that only requires a bowl and a whisk! No need to drag out any electric mixers. You'll whisk up all the dry ingredients first. I like to add a combination of baking powder and baking soda, for the best lift, texture, and taste.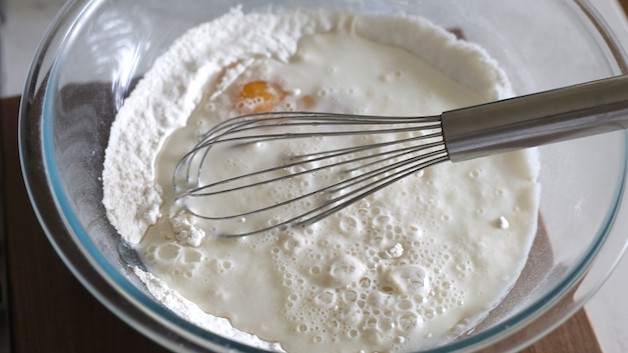 If you don't have both baking soda and baking powder and need to choose, just use 1 tsp of baking soda. If you use more you'll waffles could have an unpleasant soda aftertaste.
If you have only baking powder these waffles will still be great with just the tablespoon of baking powder. The addition of the baking soda just gives them a little extra interior chewiness. That's why I like to use both.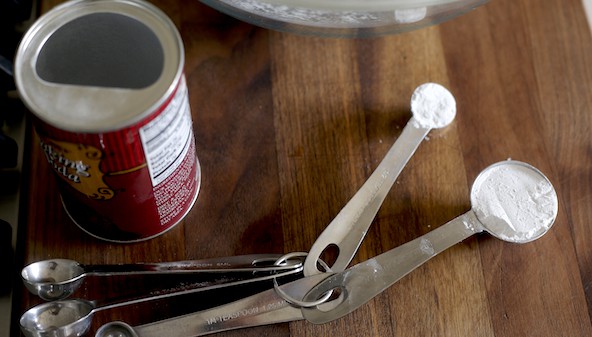 What I love about this recipe is that the batter is so quick to mix up. There are no eggs to separate or egg whites to whip. Instead, all the lightness comes from my secret inmgredient…the club soda!
This is a trick passed down to me by my Aunt Nancy and boy is she right! By simply adding 3/4 cup of club soda to the batter, your waffles will be so unbelievably light and crispy you won't believe the results! It's a real game-changer!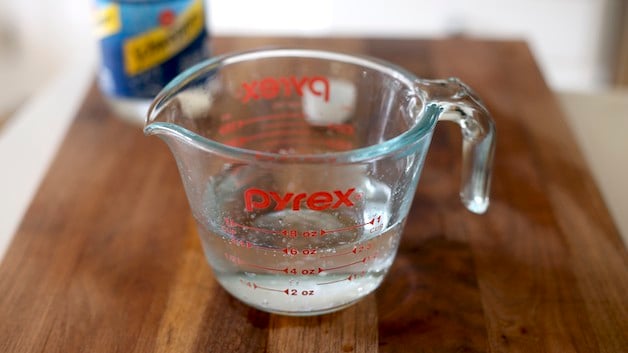 No club soda? You can also use sparkling water too! No sparkling water? You can also get pretty good results from just plain water as well!
Can you make homemade waffles ahead of time?
Yes! You can make these waffles ahead of time and keep them warm in a 200F oven until you get enough of them to serve a crowd. They will be gobbled up in minutes!
You can also make a big batch and pop them in the freezer to reheat during the week. Just place them in a ziplock bag once cooled and freeze. To reheat place them in a 350F oven, right on the rack, no baking sheet needed, until they are warm and crispy.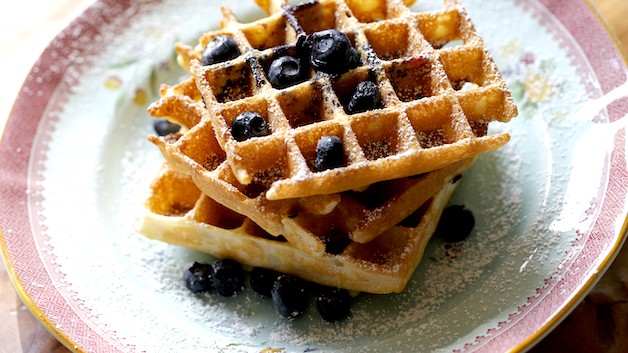 Since most people like to add syrup to waffles, I don't add a lot of sugar to the batter, instead, I like to add additional sweetness and flavor with a good quality vanilla extract. Good quality vanilla should say "pure vanilla" on the bottle, not "imitation vanilla".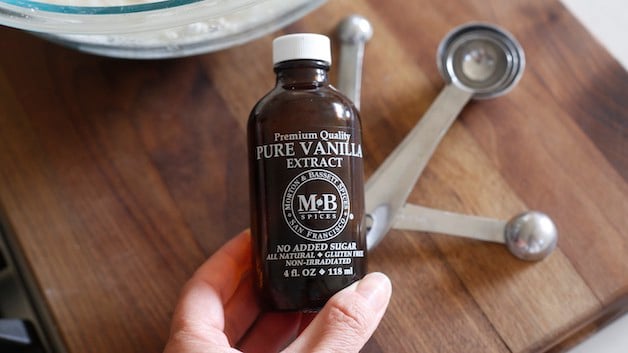 Does Waffle Batter Need to Rest?
You will have a fluffier waffle if you allow your waffle batter to rest for at least 5-10 minutes while your waffle iron heats up. This will allow the gluten in the flour to relax and expand which will contribute to fluffier, lighter waffles that won't have the density of those box-mix waffles.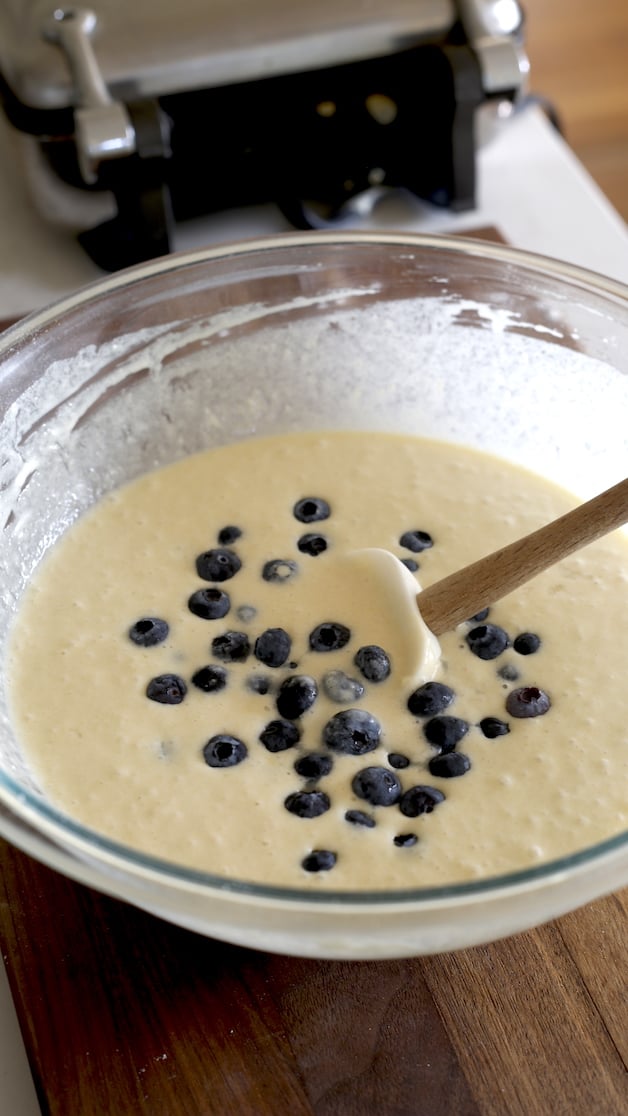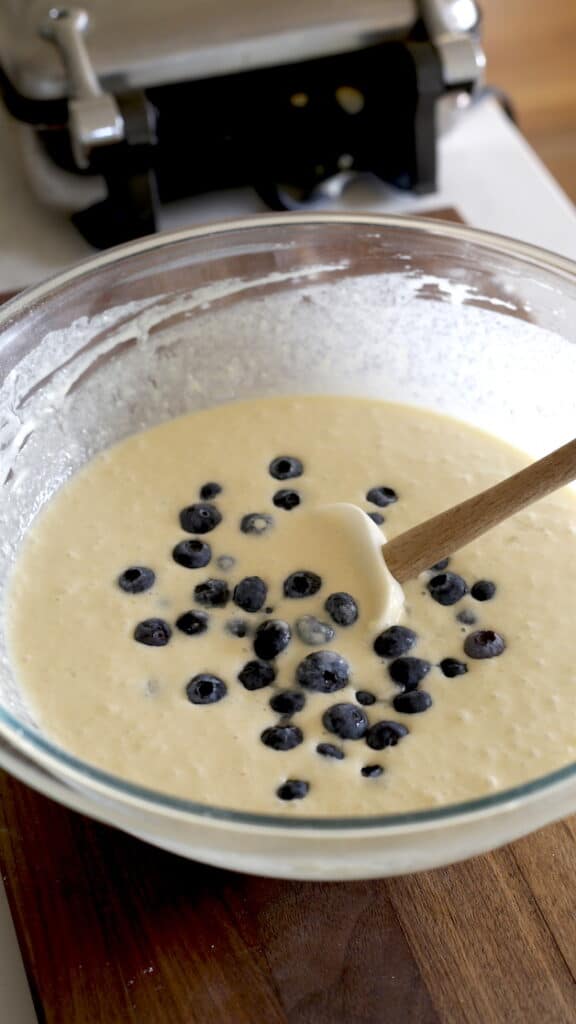 You can also mix up the fruit! Strawberries are also great in this waffle recipe too!
MORE GREAT BREAKFAST RECIPES!
If You Enjoyed This Waffle Recipe
Please Leave a Rating and a Review Below!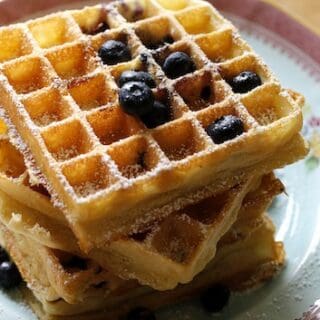 Blueberry Waffle Recipe
The best blueberry waffle recipe thanks to my secret ingredient. Light and crispy on the inside and soft and chewy on the inside!
Ingredients
1 ½ cup (180g) flour
1 tbsp (15 ml) baking powder
½ tsp (2.5ml) baking soda
½ tsp (2.5ml) salt
1 tbsp (15 ml) sugar
2 eggs
1 cup (240 ml) of milk
1 tsp (5 ml) vanilla
7 tbsp (105 ml) melted butter
¾ cup (180 ml) club soda
1 cup (150 g) of fresh blueberries
1 tsp (5 ml) fresh lemon zest
powdered sugar for garnish
pure maple syrup, warmed
Instructions
Whisk together the flour, baking powder, soda, salt and sugar.
Add the eggs, milk and vanilla, melted butter and club soda.
Toss the lemon zest with the blueberries and fold into the batter.
Allow the batter to rest 5-10 minutes while your waffle iron heats up.
Heat waffle iron to medium-high heat, pour ¼ cup of batter into each well allow to set for 15 secs then lower top to close and cook.
Dust with powdered sugar, top with butter and drizzle with warmed maple syrup.
Notes
These waffles freeze beautifully! Allow them to cool then place them in a ziplock bag to freeze. To reheat place them in a 350F right on the rack, no baking sheet needed, this will preserve their crispiness.
Recommended Products
As an Amazon Associate and member of other affiliate programs, I earn from qualifying purchases.
Nutrition Information:
Yield:

12
Serving Size:

1
Amount Per Serving:
Calories:

141
Total Fat:

8g
Saturated Fat:

5g
Trans Fat:

0g
Unsaturated Fat:

3g
Cholesterol:

50mg
Sodium:

77mg
Carbohydrates:

16g
Fiber:

0g
Sugar:

15g
Protein:

2g