The start of a new year calls for trying new things! And I vote for fish for dinner! Specifically, my soy ginger salmon recipe!
For some strange reason, that I don't quite understand, many people make a pained expression when I suggest "fish for dinner!", and I can't understand why?! There are so many amazing ways to cook fish! And it's extremely fast for a weeknight meal, making it even better!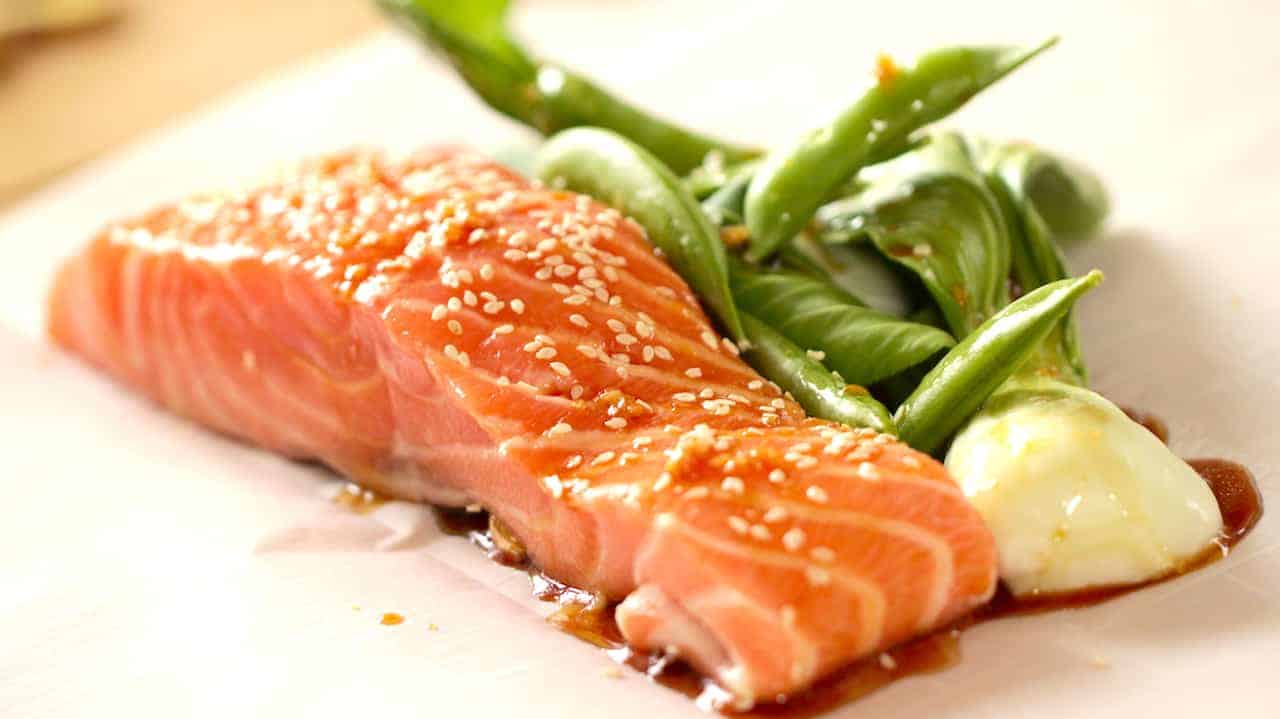 For this week's New Year New Dinner Collab, I couldn't think of anyone better than Bart of Bart's Fish Tales.
I met Bart while surfing Instagram one day and came across his amazing short-form video recipes on his Bart's Fish Tale's Instagram page, that are shot in the MOST amazing locations.
When I saw what he was doing over there, I knew he needed to take his show to YouTube! And I'm so excited to say that he has! You can subscribe to his YouTube channel, and I know you will love him as much as I do.
Below is a recipe to one of my favorite ways to enjoy "fish for dinner!" so come on, get outside your comfort zone, and try something new! Why not start with fish for dinner? xx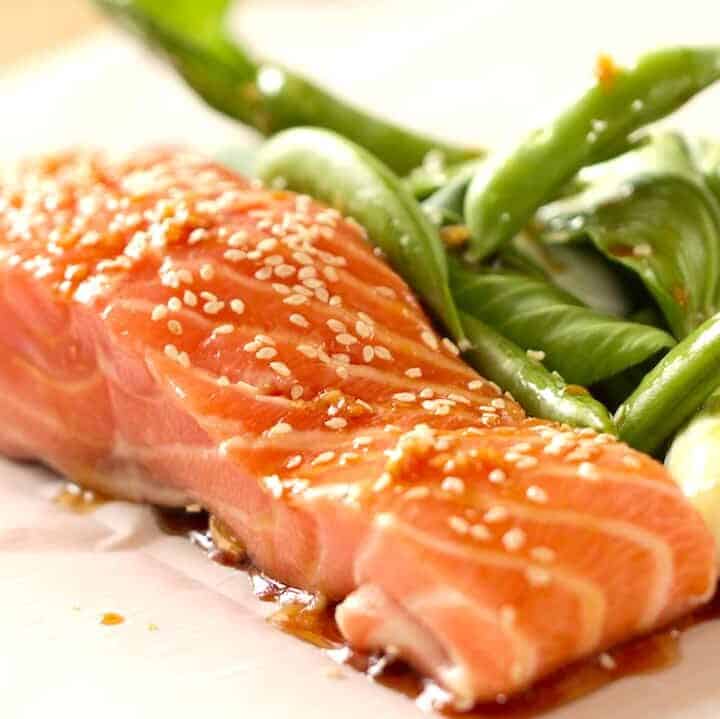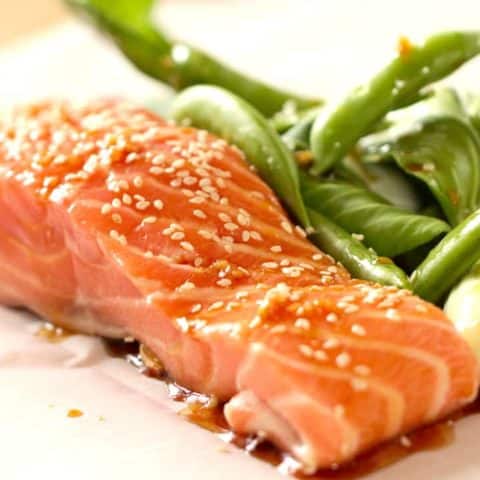 Beth's Soy Ginger Salmon
The start of a new year calls for trying new things! And I vote for fish for dinner! Specifically, my soy ginger salmon recipe!
Ingredients
1 Tbsp (15 ml) Toasted Sesame Oil
3 Tbsp (45 ml)Soy Sauce
1 ½ tsp (7.5 ml) honey
1 tbsp (15 ml) Mirin
1 ¼ tsp (6.25 ml) rice wine vinegar
1 clove garlic, minced
¼ tsp (1.25 ml) fresh ginger grated
6 slices of fresh ginger, about 1 inch long (2.5 cm)
(2) 8 oz (230 g each piece) piece of salmon
2 baby bok choys
½ cup (75 g) sugar snap peas
2 scallions, whites and greens cut into small slices.
½ tsp (2.5 ml) sesame seeds
Instructions
Preheat oven to 400F (200C).
In a small bowl mix together the sesame oil, soy sauce, honey, mirin, rice wine vinegar, garlic and ginger. Set aside.
Then cut 2 18" pieces of heavy parchment paper (45 cm each). Fold in half then cut out a half-heart. Open like a book.
Place the ginger slices on one half of parchment paper, up the seam. Then, place 1 salmon fillet on top, beside the fish add the baby boy choy that has been cut in half, cut side down. Nestle the snap peas on top. Spoon half the sauce over the fish and veggies. Sprinkle fish with sesame seeds.
Fold parchment over the cover fish, and starting at one end fold tiny creases along the side, forming a seal, until you have a little fish packet. Repeat the process with the other fillet.
Place both packets on the baking tray and bake for 10-12 mins for a large 8 oz fillet 8-10 mins for a 6 oz fillet.
Once done open parchment and top fish with fresh scallions on top. Enjoy!
Nutrition Information:
Yield:

2
Serving Size:

1
Amount Per Serving:
Calories:

2284
Total Fat:

124g
Saturated Fat:

24g
Trans Fat:

0g
Unsaturated Fat:

88g
Cholesterol:

576mg
Sodium:

1513mg
Carbohydrates:

53g
Fiber:

12g
Sugar:

14g
Protein:

212g