3 Puff Pastry Appetizer Ideas
At our house, the holidays aren't the holidays, unless they are a few fancy puff pastry hors d'oeuvres passed around. It sets the tone right away that the event is special, and they are just the perfect nibble to go along with a glass of something bubbly. Here are 3 of my favorite puff pastry appetizer ideas!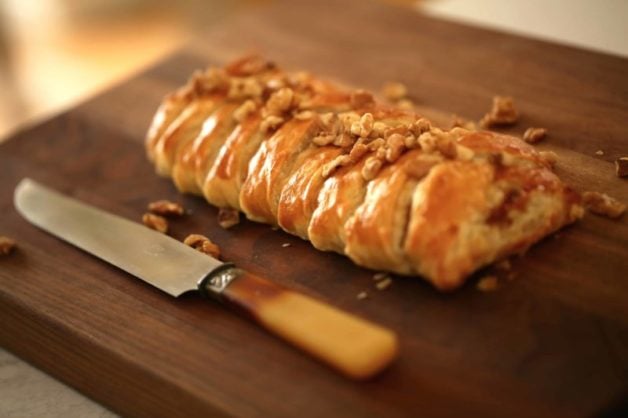 Video Demo on These 3 Puff Pastry Appetizers Below!
Fig & Brie Braid
First up, a Fig Jam and Brie Braid. This not only tastes delicious but is so pretty too! Also, I recommend using Pepperidge Farm Puff Pastry Sheets for this since the pastry is already perfectly scored for making a braid.
Subscribe for weekly recipes
and new videos!
All you do is spread some fig jam in the center panel. Then top with sliced brie or camembert.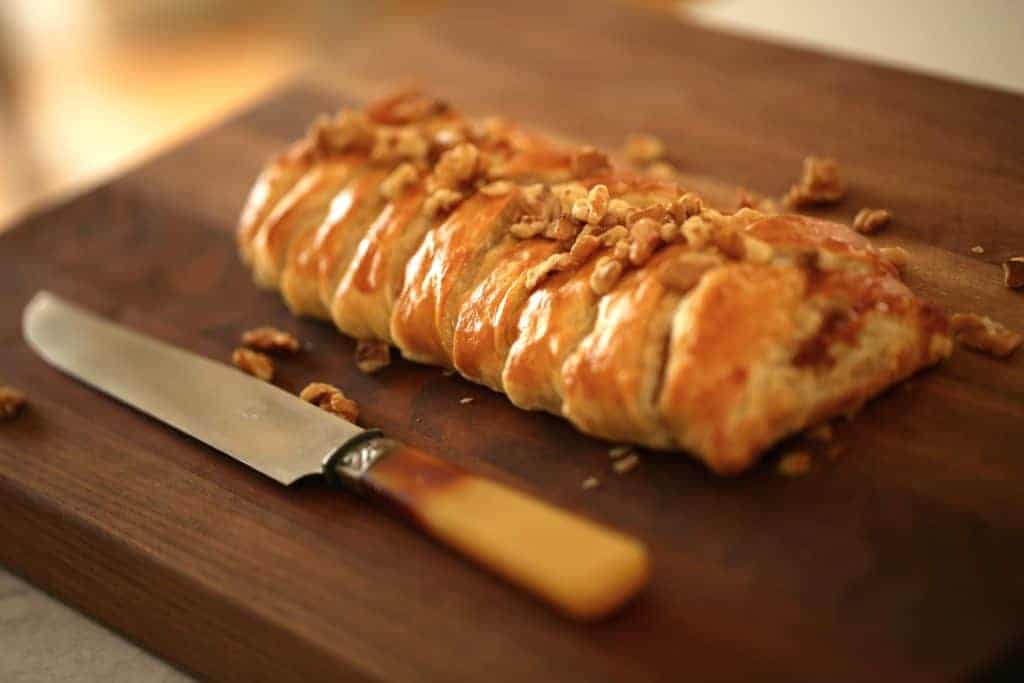 This can be made a day ahead and kept in the fridge until ready to bake, or for a few days before and kept in the freezer, no need to thaw first, just pop right in the oven! Just be sure in either case it is covered well in foil so the pastry doesn't dry out sitting in the fridge or freezer.
The combination of the flakey pastry, the sweet jam, and gooey cheese is so delicious! I also top with some raw walnuts for a little nutty crunch.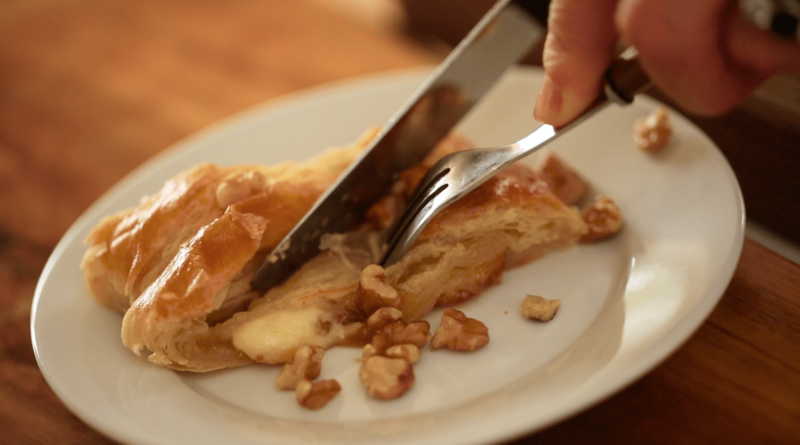 Mushroom Tartlets
These Mushroom Tartlets with Thyme and Cheese are another fantastic option that is so delicious! Betcha you cannot eat just one. They are made with the same puff pastry sheets. All you do is cut the pastry into squares, fir it into a mini muffin tin, and fill with my delicious holiday mushroom mixture.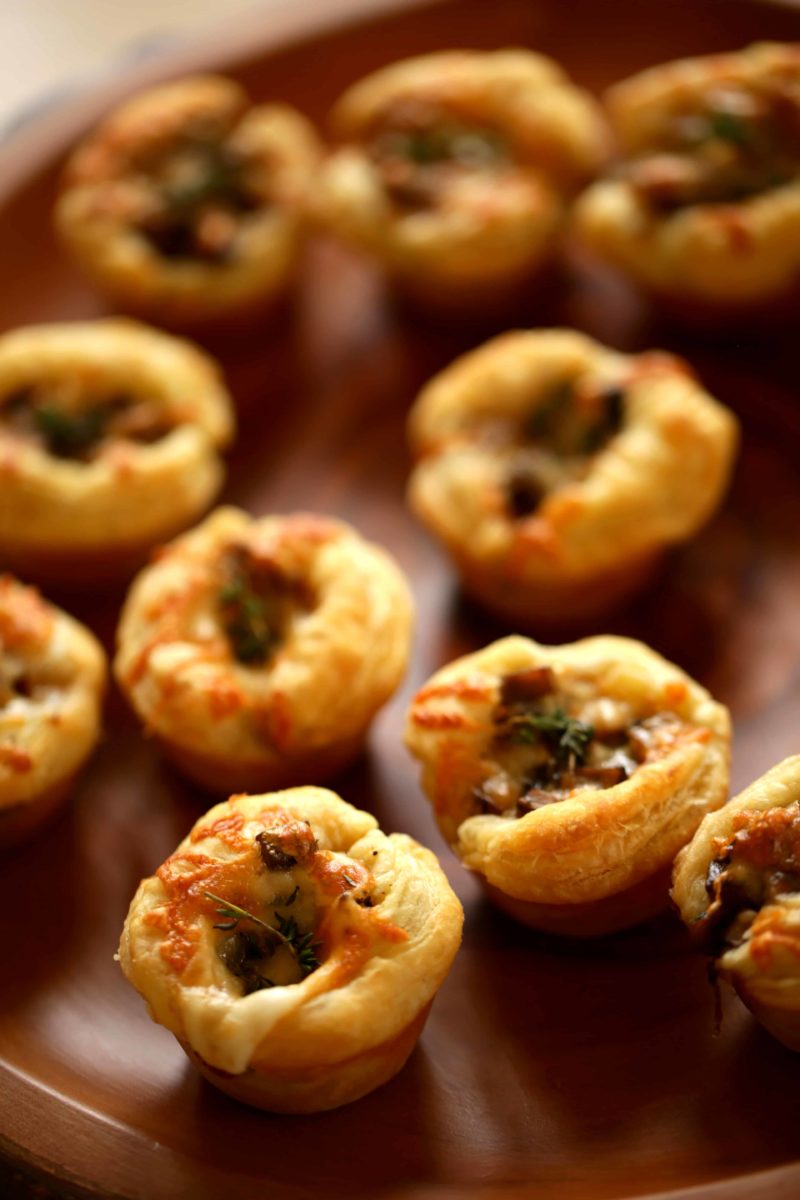 Topped with Italian cheese and fresh thyme, these are a wonderful bite-sided nibble for Thanksgiving, Christmas or New Year's Eve.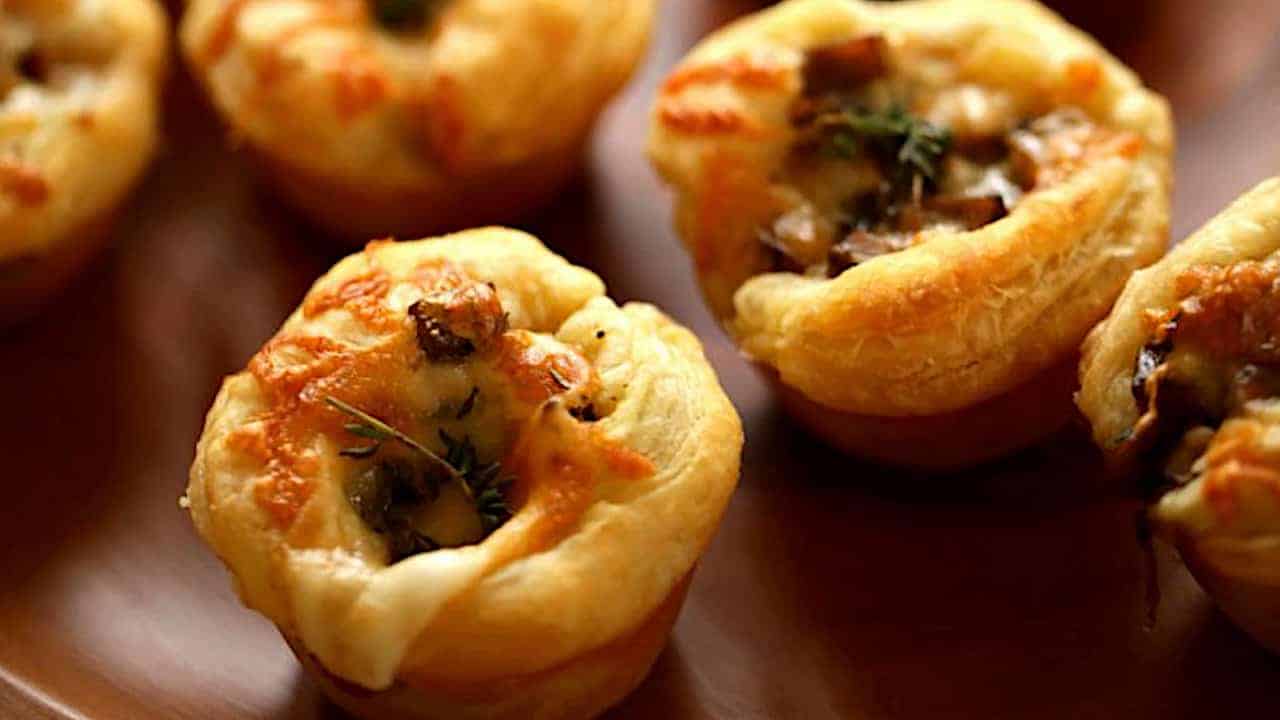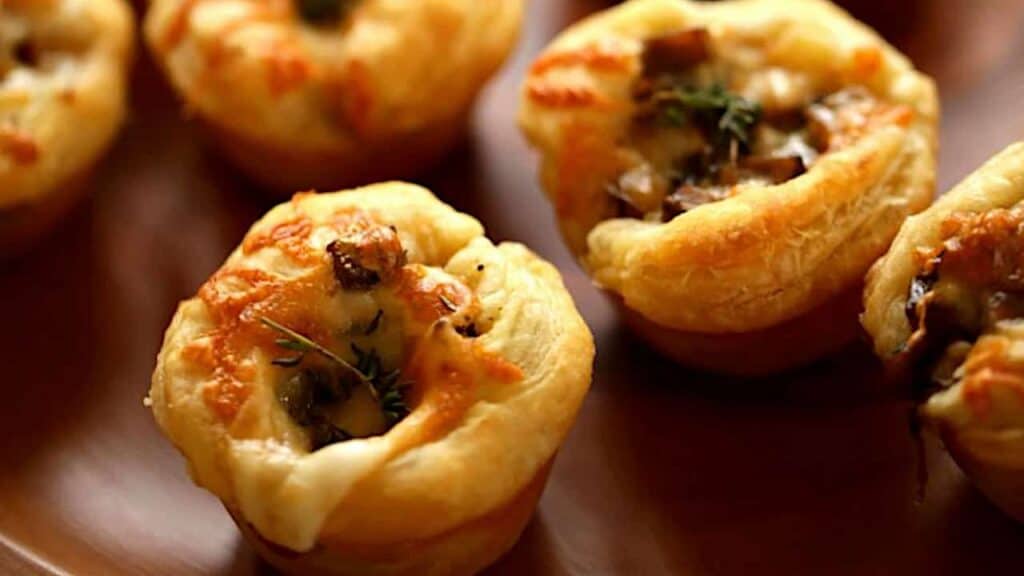 Sausage and Cheese Pinwheels
Puff pastry pinwheels are a classic holiday appetizer and this spicy Sausage and Cheese Pinwheel Recipe will become your new favorite! They are such an easy appetizer to prepare. Choose your fillings, roll, slice, and bake! They are also a great appetizer to make ahead of time.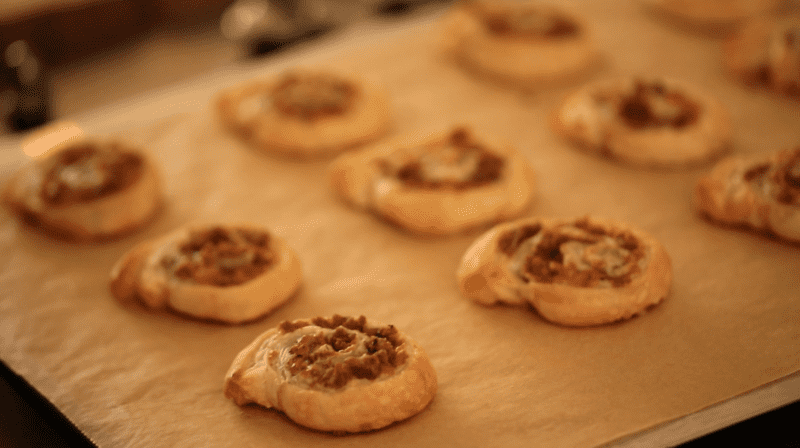 You can refrigerate the log up to 3 days ahead before baking or freeze up to one month ahead of time. Defrost slightly at room temperature then slice and bake.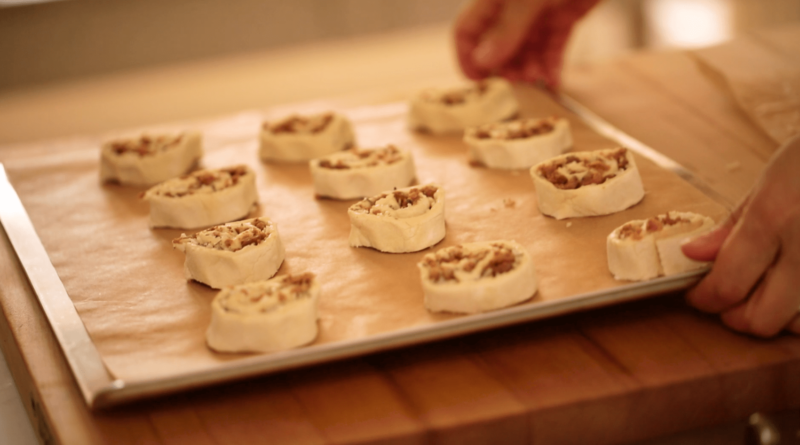 MORE PUFF PASTRY RECIPES!