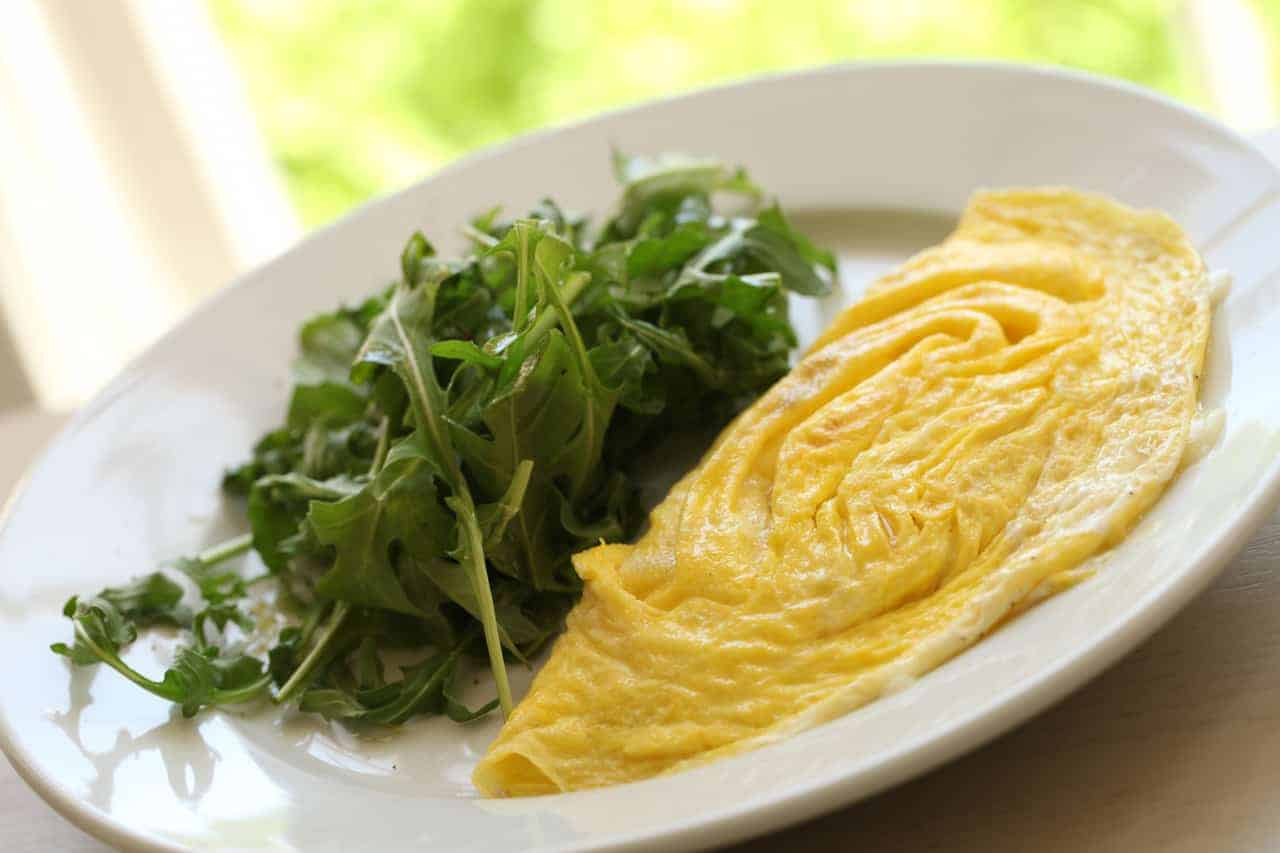 Omelets can come in so many shapes and sizes and we all know when we've had a good one and when we've had a bad one. I think of those dried out rubbery things that have browned all over in a sea of butter. Ah yeah, no thanks.
Instead let me show you how to get a light, fluffy omelet with just the right amount of cheese and herbs, you will sail away to heaven and back.
But really this is best demonstrated via show and tell.  Watch my HOW TO MAKE A PERFECT OMLETE VIDEO here.
For the best omelette pan click here. (This link goes to Amazon where I am an affiliate partner)
It also comes as a set and includes a larger pan for what I use to make the best crepe recipe too! Two for one 🙂