Baby showers are great occasions for a fancy punch. This Baby Shower Punch Recipe, allows the Mom-to-Be to enjoy a fancy drink without alcohol, and helps to encourage guests to serve themselves, lessening the work for the host.
This punch goes well with any of my brunch recipes, or for a suggested list see my Menu Suggestions below.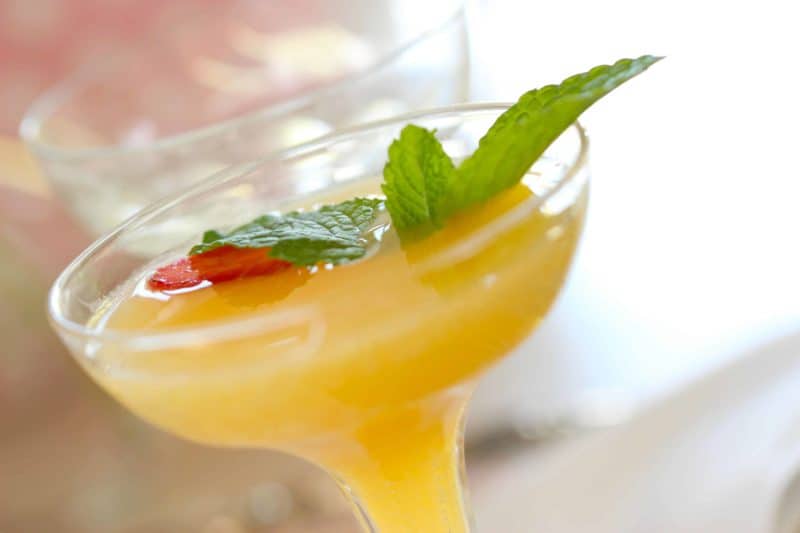 Bridal Shower Brunch Menu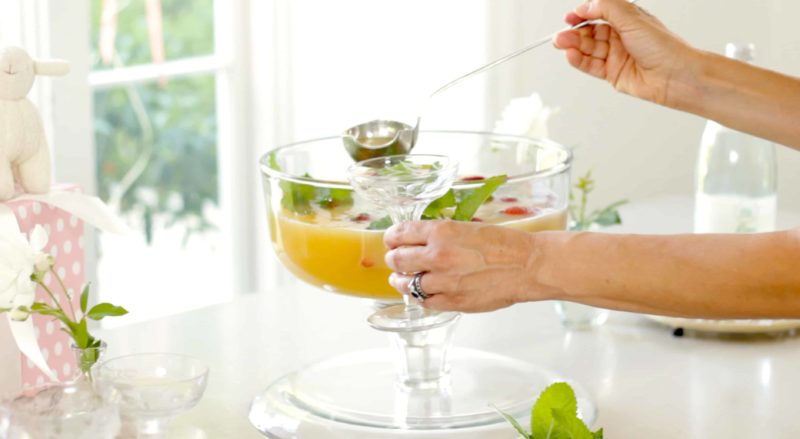 Watch My Demo of This Recipe Below
How-To Keep the Punch Chilled
The punch is kept cold by creating an ice ring, made from juice, mint and fruit, in a standard size bundt pan.
Just be sure the pan fits in your punch bowl.
This is the best way to assure the ice ring will too!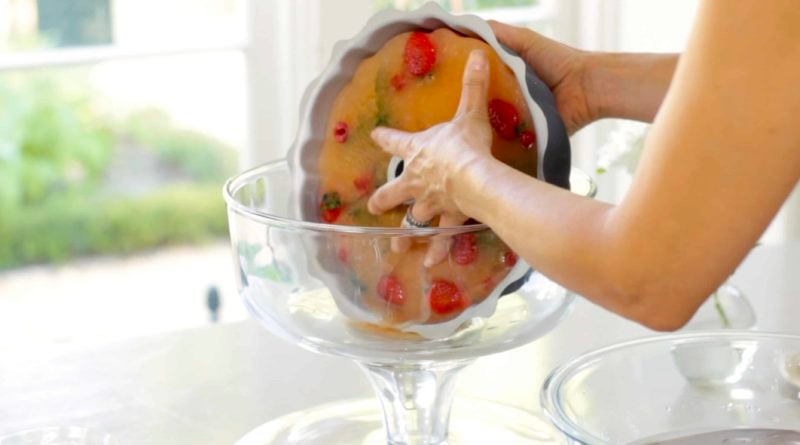 How-To Freeze the Punch Ice Ring
The ice ring needs to freeze overnight, but that's the most time consuming part.
The rest is so easy. Just fill your tin with juice and your fruit and mint and freeze.
It will keep your punch cold through out the party and as it melts it won't be watered down.
If you have a lot of guests coming you may consider making two ice rings, one to serve, and one as a reserve in the freezer.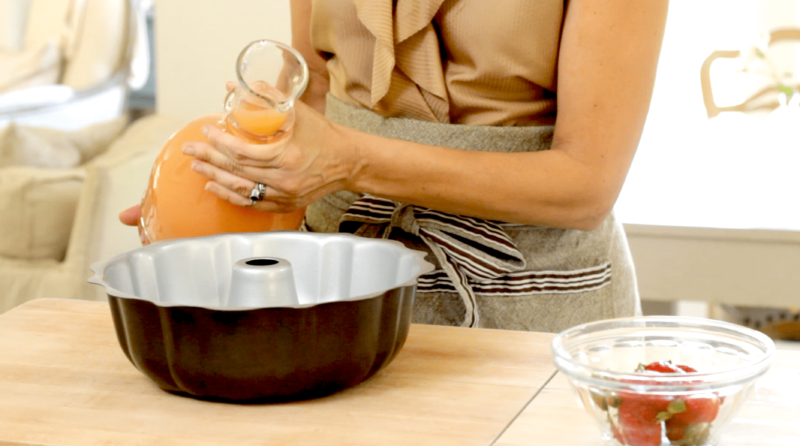 A Punch Bowl As a Centerpiece
A punch bowl makes a wonderful centerpiece because it's a decorative as it is functional.
As guests arrive, they have a place to set their gifts down and serve themselves a glass of punch!
And as the party wells on, and the ice ring melts, you won't have to worry about the punch diluting because the ice ring was made with juice.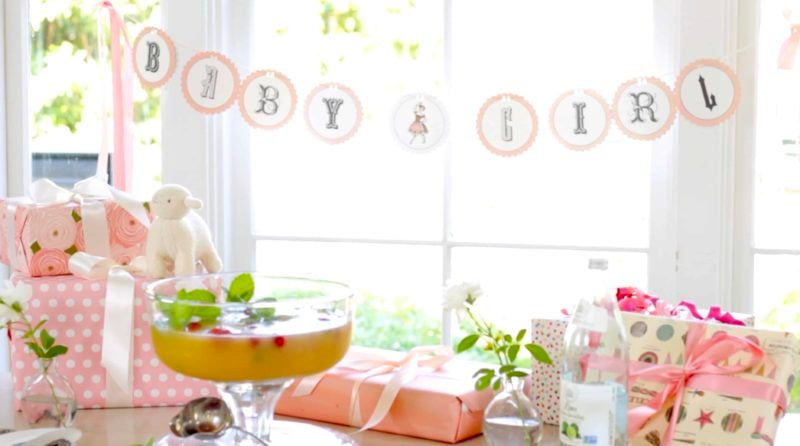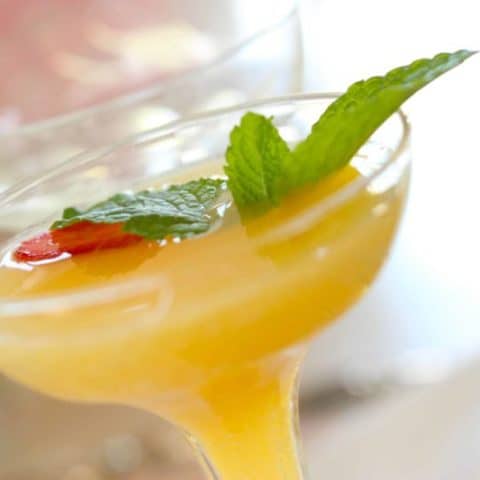 Baby Shower Punch
A great punch recipe for a baby shower or bridal shower!
Ingredients
7 ½ cups of Pink Grapefruit Juice
4 sprigs of mint+ 8-10 more sprigs for garnish
5 whole strawberries + 10-12 strawberries for garnishing
6-8 raspberries
4 Cups Orange Juice
1 ½ cups lime flavored sparkling water
Instructions
Select a bundt pan that will fit inside your punch bowl.
Fill a bundt pan ¾ of the way full with pink grapefruit juice. Add 4 sprigs of mint, 5 strawberries, and raspberries. Place in freezer and reposition fruit and mint until well distributed. Freeze over night.
Once frozen rest bundt pan into a bowl warm water to warm and release the ice. Slip the ice ring into your punch bowl. Add the orange juice, and sparkling water. Garnish with fresh mint and sliced strawberries.
Serve in champagne or punch glasses topped with a sliced strawberry and fresh mint.
*Ice block will keep its shape for about 2 hours.
Nutrition Information:
Yield:

12
Serving Size:

1
Amount Per Serving:
Calories:

106
Total Fat:

0g
Saturated Fat:

0g
Trans Fat:

0g
Unsaturated Fat:

0g
Cholesterol:

0mg
Sodium:

3mg
Carbohydrates:

25g
Fiber:

1g
Sugar:

8g
Protein:

2g