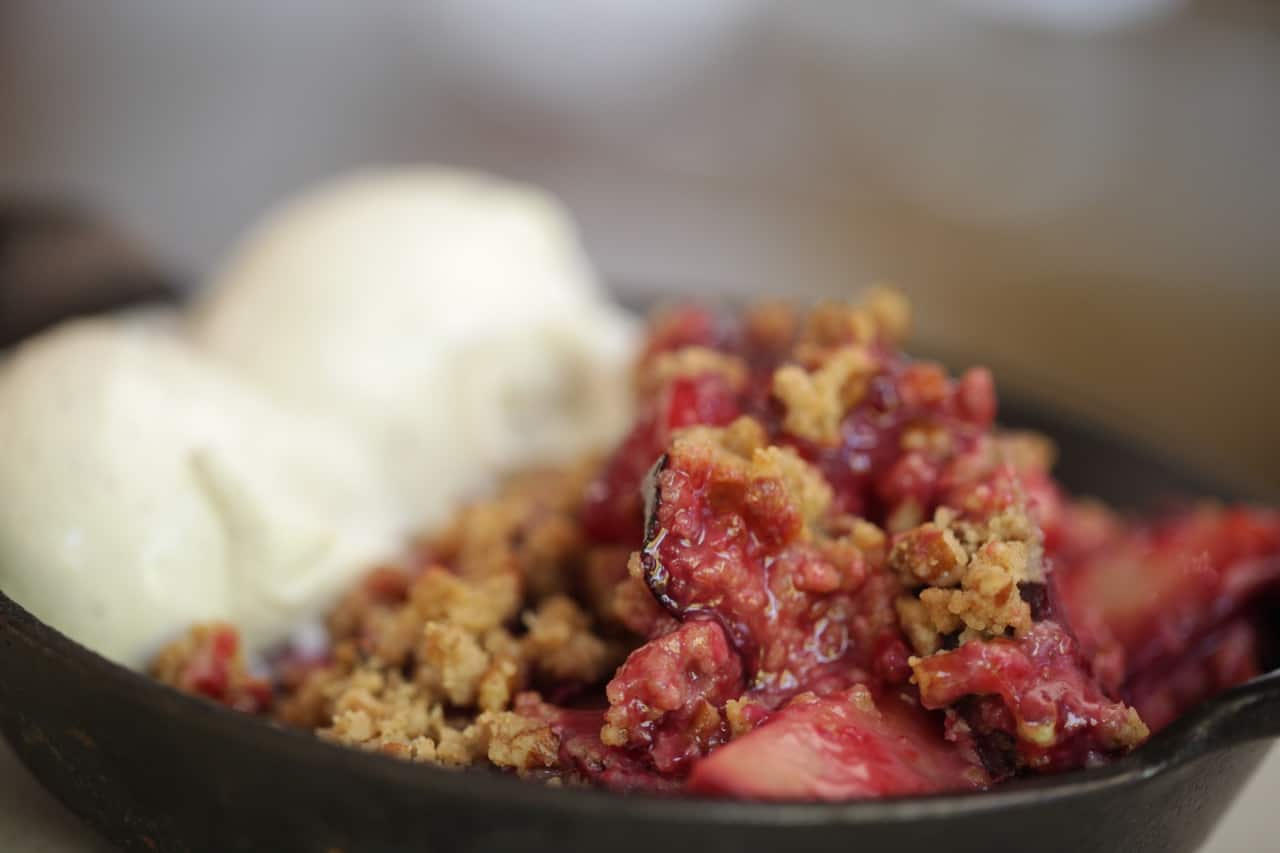 Plums are at their best right now and if you are looking for a dessert to bring to a summer BBQ, this is the ticket! I love this easy plum crumble recipe because it's so delicious and a bit unexpected. You'll also love how portable it is too!
For a step-by-step tutorial you can watch my video below. Subscribe to my YouTube Channel and never miss a recipe! (It's free!)


Easy Plum Crumble
Ingredients
5 lbs (2,250 g) firm, red plums, pitted and quartered
½ cup (100g) of sugar
⅓ cup (40g) flour
Crumb Topping
1 cup (120 g) of flour
1 tsp (5 ml) baking powder
4 tbsp (58g) brown sugar
½ (2.5 ml) tsp salt
¾ tsp (3.5 ml) cinnamon
1 cup (150g) of chopped pecans
½ cup (120g) of melted butter
2 tbsp (30 ml) heavy cream
1 tsp (5 ml) vanilla extract
Instructions
Preheat oven to 375F (190C)
Toss plums with sugar and flour and set aside.
For crumble, mix all ingredients together with a fork until a wet crumble forms.
Pour plum mixture into a 14 x 9 greased oven safe casserole dish. Sprinkle the crumble evenly on top.
NOTE: At this point you could cover and refrigerate until ready to bake. This is a great dessert to make the day before and just bake while you are having dinner, and present to the table right out of the oven.
Bake for 25-30 mins until top is golden brown and juices begin to bubble.
Serve warm with a big scoop of vanilla ice cream. Happy Summer! Enjoy!