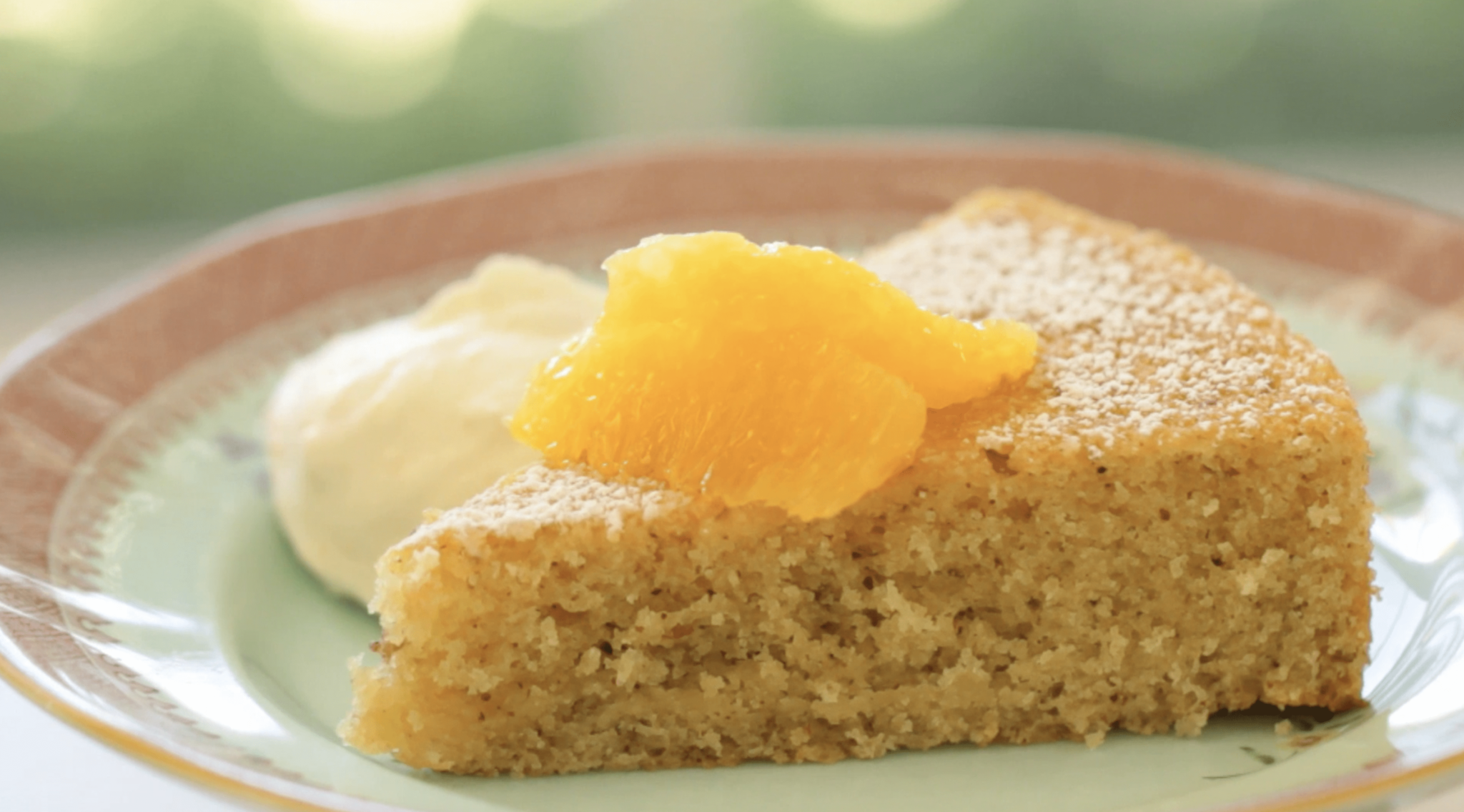 If you're looking for an easy dessert idea to serve for Easter Sunday or any other springtime occasion, you can't go wrong with my easy Orange Almond Cake recipe!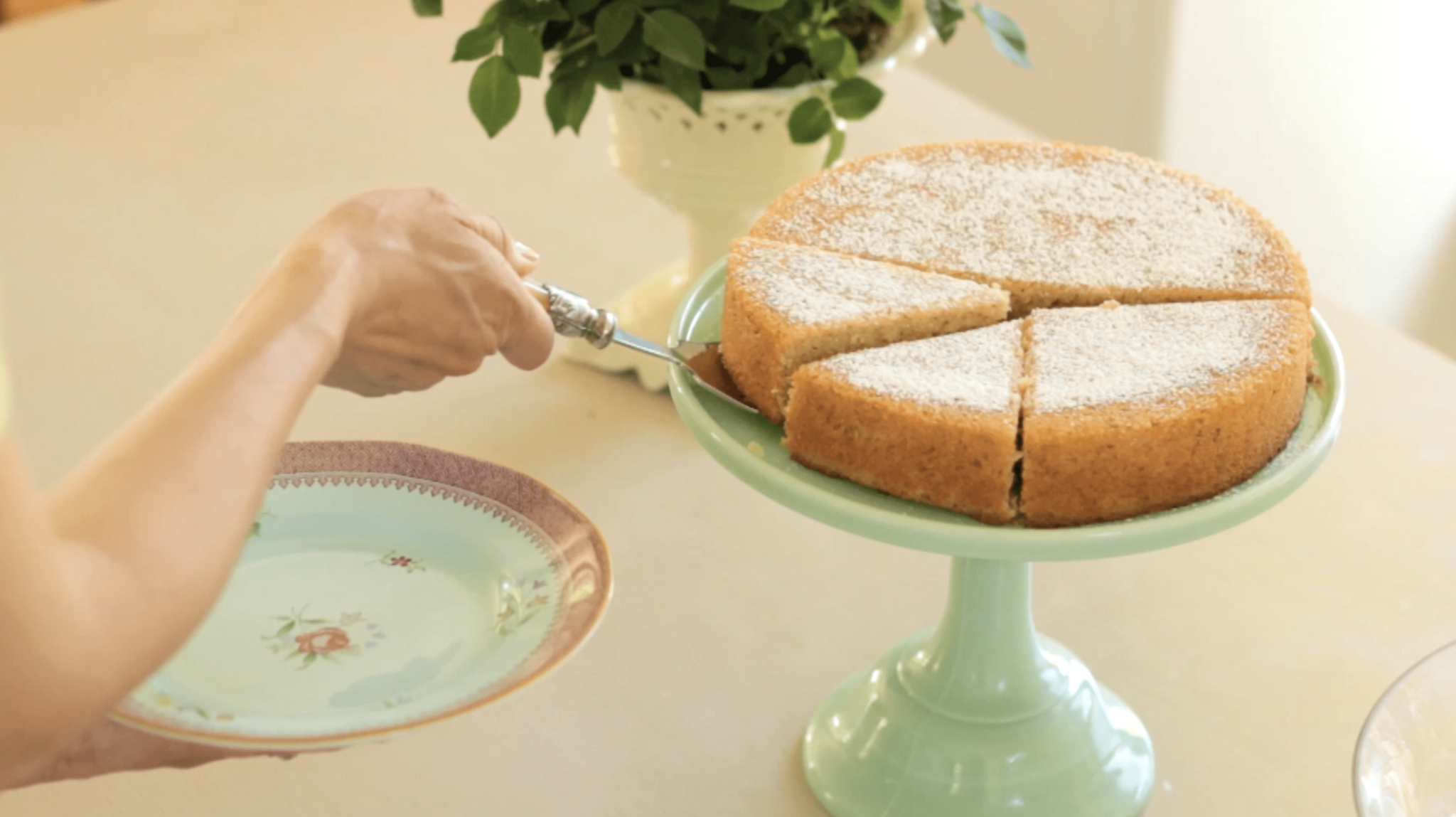 It's so easy to serve because it cuts into the most perfect cake slices.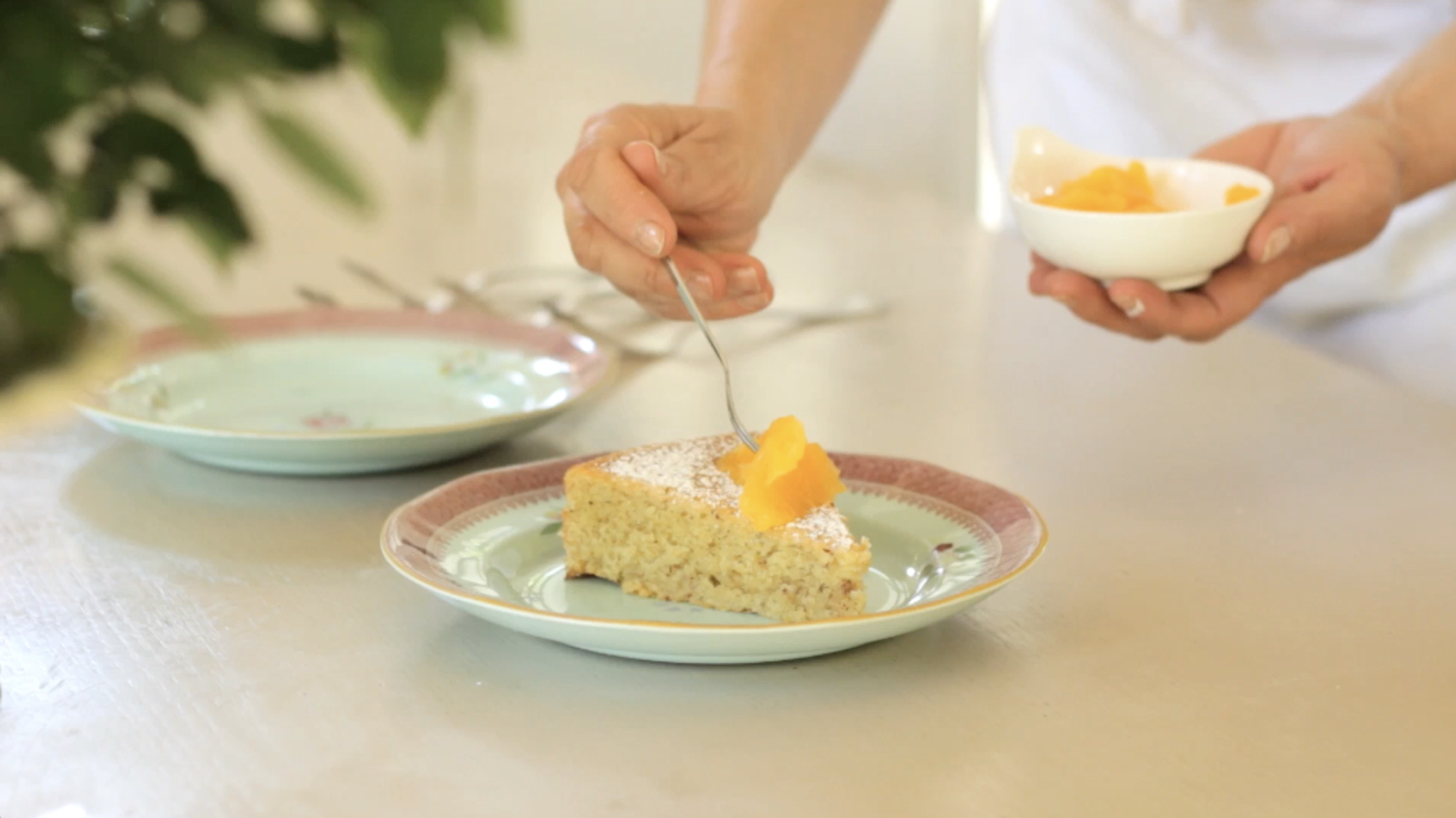 And festive looking too, once topped with fresh orange segments and a dollop of homemade orange scented whipped cream.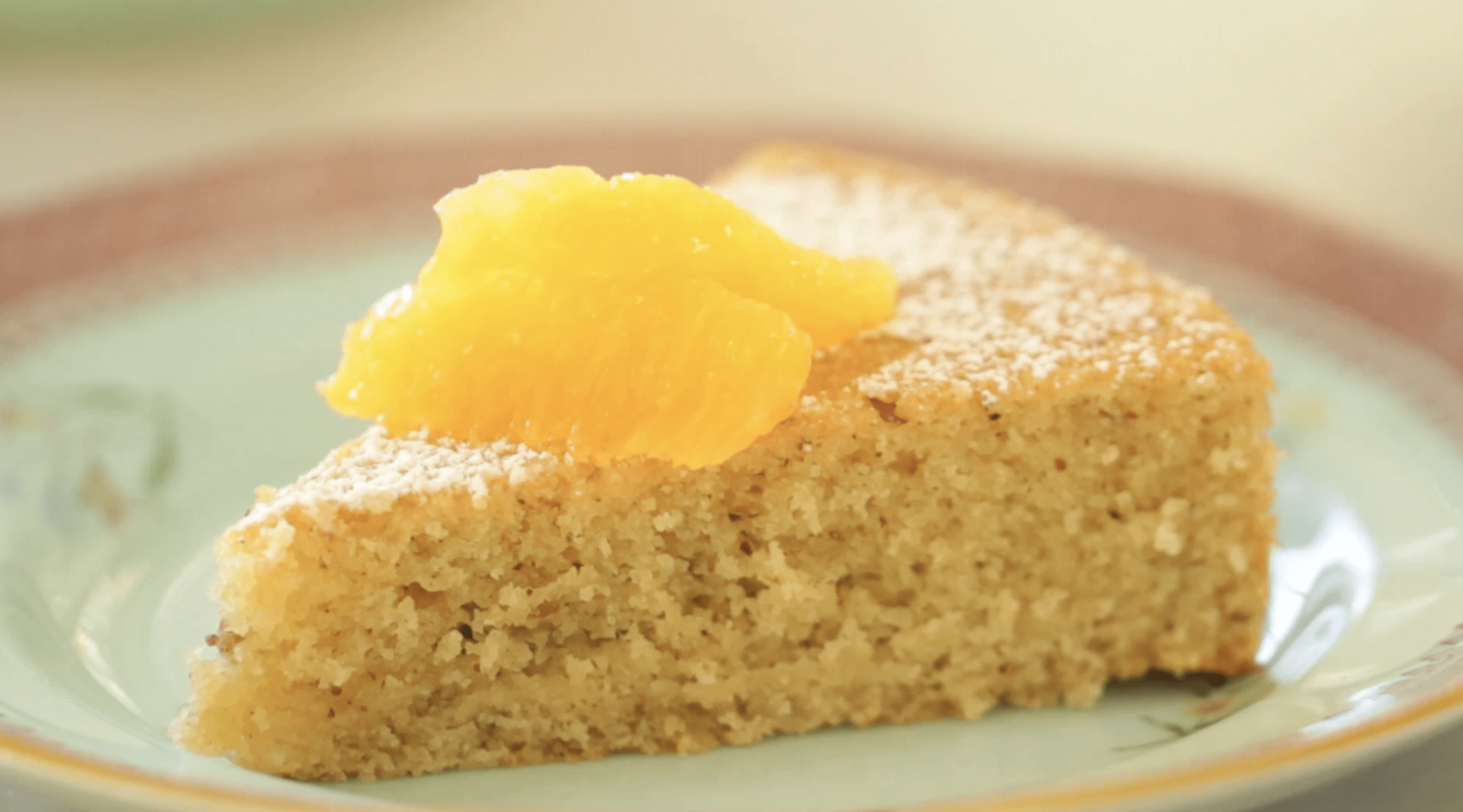 But really the best part of this cake is its texture!  I use 3 different types of flours, which sounds a bit excessive especially for someone like me who always defaults to the easy button, but in this case folks, it's well worth the effort to track down these flours even if you have to buy them online!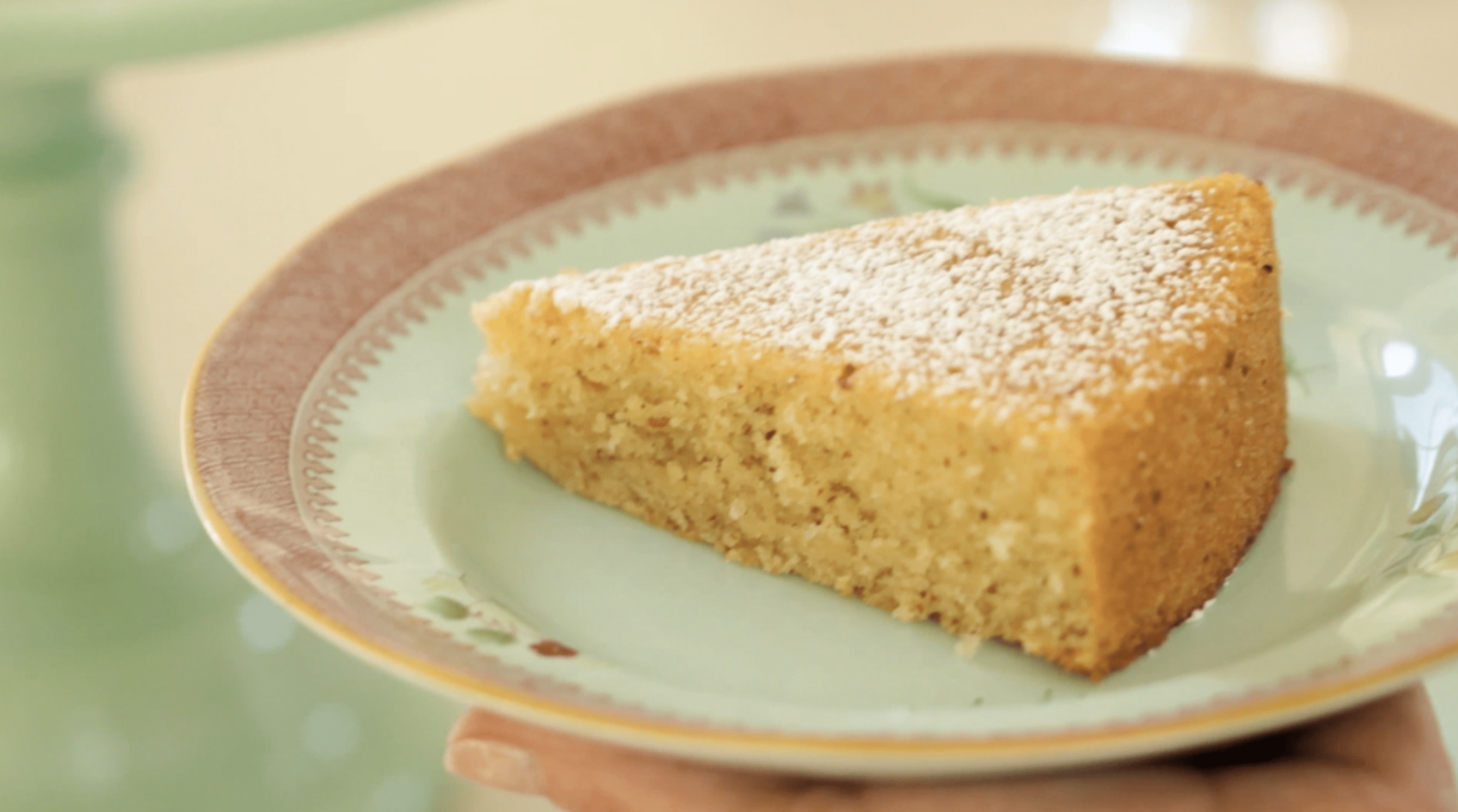 I use a combination of regular all-purpose flour, almond flour (or almond meal as it's also known) and P.A.N, a very light corn flour that originates from Venezuela. With this "flour trifecta" you are assured the most delicious, delicate cake that you just can't put your finger on why it's so good!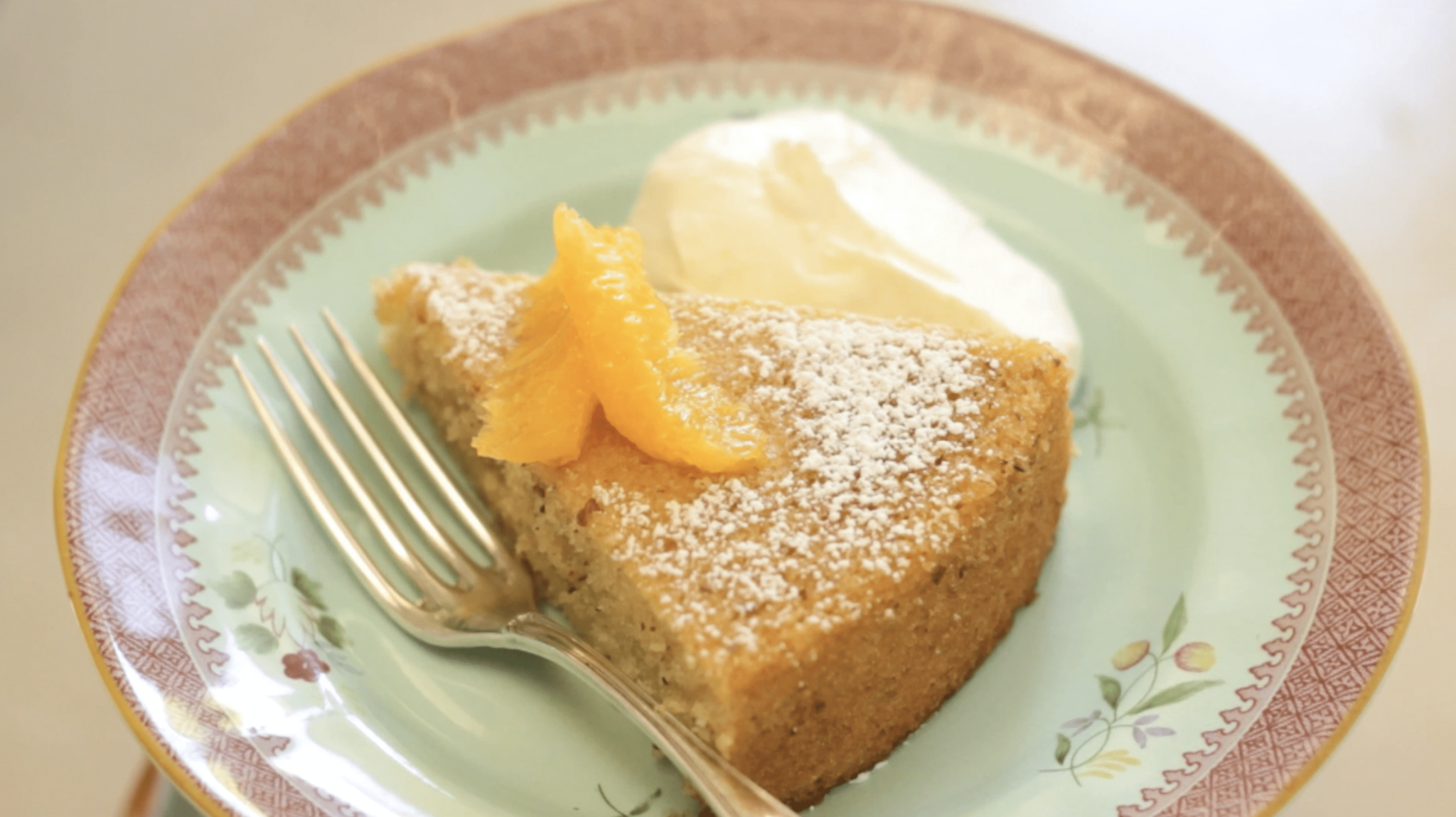 I had never heard of P.A.N before working with them on this recipe and I have to say, it's now my new favorite thing and I wonder where it has been my whole life! Ha!  It's lighter than cornmeal or polenta (which is why it's great for baking), but still gives you that great corn meal taste.
For a step-by-step demo of this recipe you can watch my video demo below. SUBSCRIBE TO MY YOUTUBE CHANNEL (it's free!) and never miss a recipe!  New videos post each week.
Print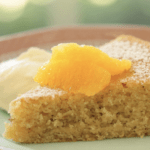 Orange Almond Cake Recipe
---
Author:

Prep Time:

30 mins

Cook Time:

25 mins

Total Time:

55 mins

Yield:

serves 8

Category:

Dessert
Ingredients
3/4 cup (180g) butter
1/4 cup (60 ml) vegetable oil
2 eggs
2 egg yolks
1 cup (200 g) sugar
¼ cup (60 ml) water
1 ½ tsp (7.5 ml) almond extract
1/2 cup (55 g) of Harina P.A.N
1/2 cup (60 g) ground almonds
1 cup (120 g) flour
2 tsp (10 ml) baking powder
1 tsp (5 ml) salt
FOR ORANGE SCENTED WHIPPED CREAM:
2 cups (480 ml) heavy cream
2 tbsp (13 g) powdered sugar
½ tsp (2.5 ml) vanilla extract
1 tbsp (7 g) orange zest
FOR GARNISH:
1 orange, cut into segments
1 tbsp powdered sugar, dusted
---
Instructions
Preheat oven to 350F (176C).
In a large bowl add melted butter, oil, eggs and egg yolks and sugar. Stir to combine.
Add water and almond extract stir to combine and set aside.
In a smaller bowl combine P.A.N cornmeal, Ground Almonds, Flour, baking powder and salt. Stir to combine.
Slowly mix the dry ingredients into the wet ingredients, in thirds, until combined.
Pour into a greased cake pan and bake for 25 mins until risen and golden brown.
Allow to cool completely, then invert cake and place upside down on a cake stand. Inverting the cake will give you a nice presentation. Dust with powdered sugar.
Prepare the whipped cream. In a bowl of an electric mixer whip together cups of heavy cream, sugar, vanilla and zest. Continue to whip on high until soft peaks form.
Cut cake into 8 slices and top with 2 orange segments and a dollop of orange scented whipped cream on the side. Enjoy!