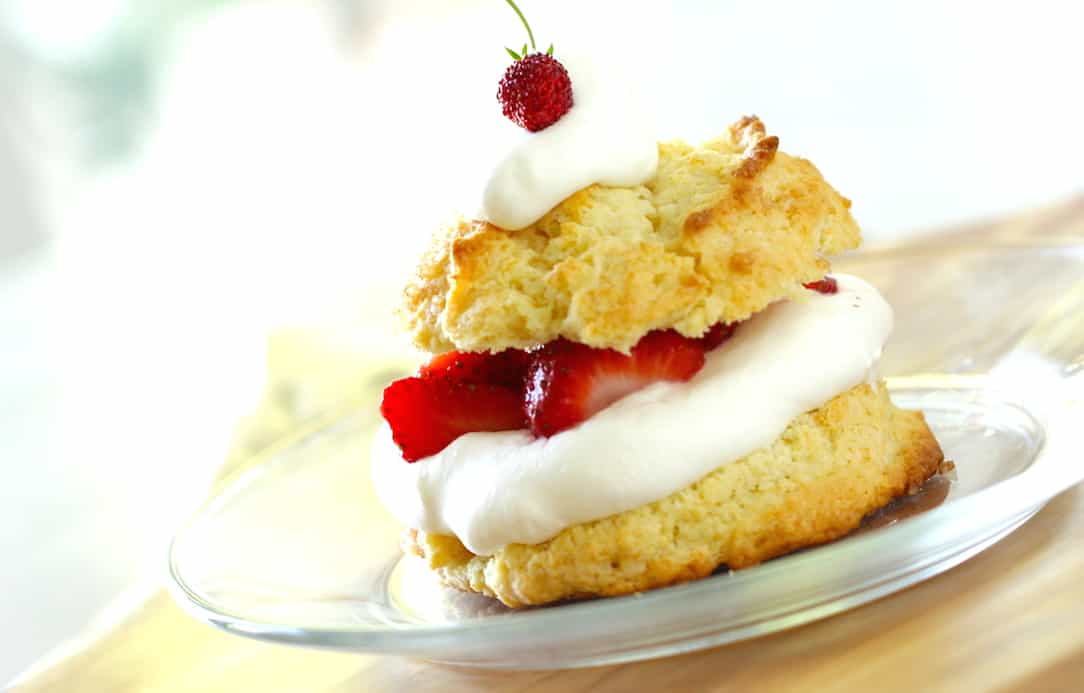 When the first few strawberries appear in the spring, I start to dream of this no-fuss strawberry shortcake recipe.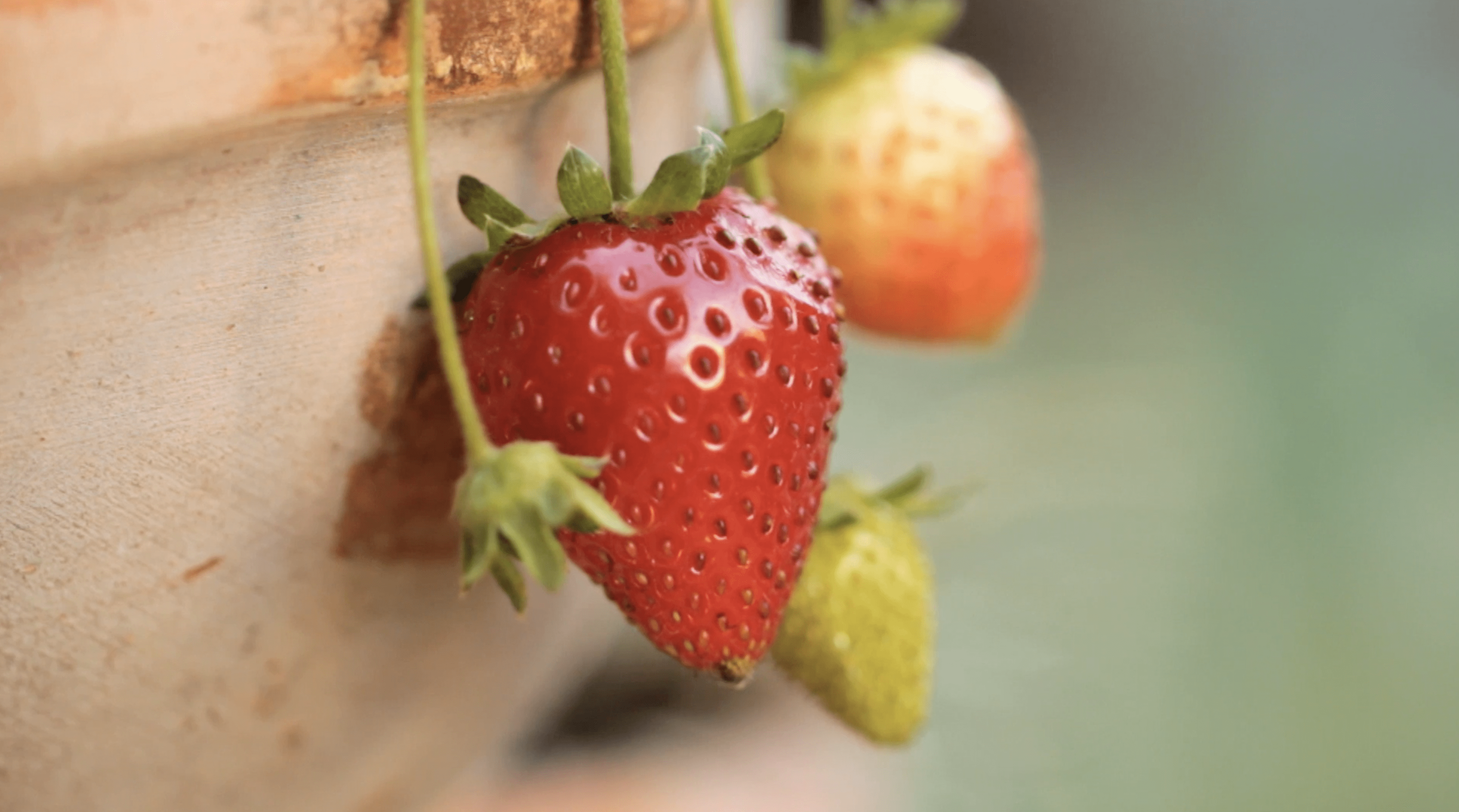 I'm always charmed by the surprise of a green berry turning red! As if to say "pick me! I'm ready!"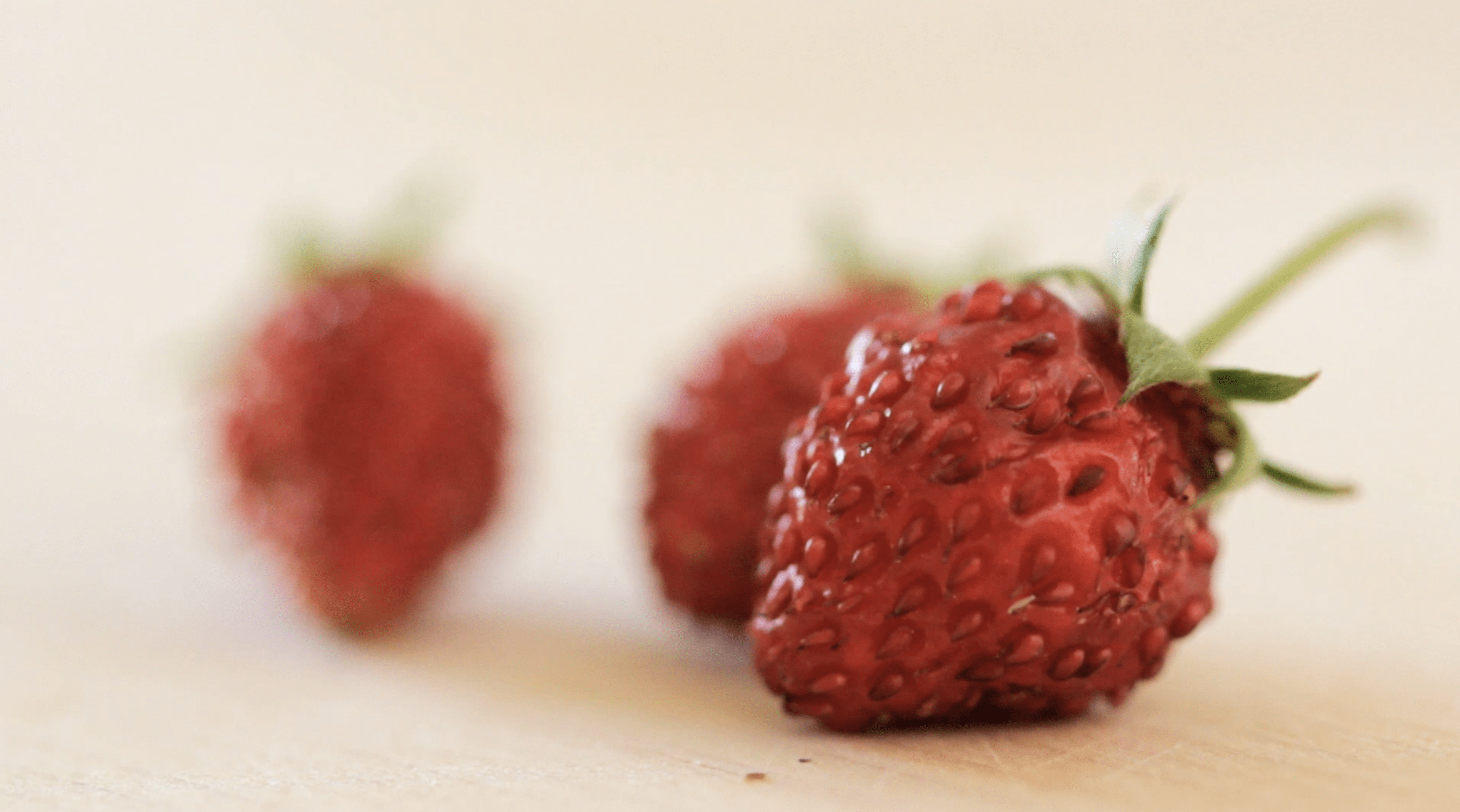 If you would like to know how to grow your own strawberries you can watch my video tutorial below!
This Strawberry Shortcake Recipe is so easy it can be whipped up in a flash, which also makes it kinda dangerous! It's so good and easy you'll find yourself making these all summer long! You can watch the shortcake recipe video below. Subscribe to My YouTube Channel and Never Miss a Recipe! (It's Free!)
Need another great Strawberry Recipe? Try my easy Strawberry Cobbler below!
Print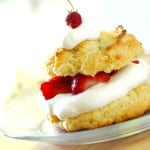 No-Fuss Strawberry Shortcake Recipe
---
Author:

Prep Time:

30 mins

Cook Time:

13 mins

Total Time:

43 mins

Yield:

6 shortcakes

Category:

Dessert
Ingredients
1 1/4 cups (150 g) flour
2 tablespoon (25 g) white sugar
½ teaspoon (2.5 ml) salt
1 tbsp (15 ml) baking powder
8 tablespoons (120 g) cold butter, diced into cubes
2/3 cup (160 ml) heavy cream
1 egg
Raw, turbinado sugar for tops
2 ½ cups (375g) fresh strawberries, quartered
2 tsp sugar
2 cups heavy cream
2 tbsp (13 g) powdered sugar
1 tsp (5 ml) vanilla
---
Instructions
Preheat oven to 400F/200C.
In a large bowl add flour, sugar, salt, baking powder, and whisk until combined. Then add butter working it into the flour with your hands, creating a coarse meal.
In a smaller bowl whisk together the egg and the cream until combined.
Make a small well in the center of the flour mixture. Pour cream mixture into the well and work dough together with a fork until combined. Do not over mix. Allow dough to rest 5 mins to activate baking powder.
Scoop out dough with an ice cream scooper placing 6 mounds on a parchment lined cookie sheet. Top each mound with a sprinkle of Turbinado sugar (or plain white sugar)
Bake for 12-13 mins until golden brown and set.
Meanwhile toss the strawberries together with the sugar. Keep refrigerated until ready to use.
To make cream place all ingredients in a bowl fitted with an electric mixer whip until soft peaks form.
To assemble. Slice the top 1/3 of shortcake off, set aside. Lay a layer of whipped cream on the base of the short cake, top with a scoop of strawberries, then place top of shortcake on top, Garnish with another small dollop of cream, and a sprig of mint of another whole strawberry.