If you ever thought salads for lunch were boring, guess again! I'm here to excite your tastebuds with three awesome salad recipes that will have you rethinking a green, leafy lunch! These salad recipes are easy to meal prep for the week and then pack up for lunch! They are also great for anyone working from home too!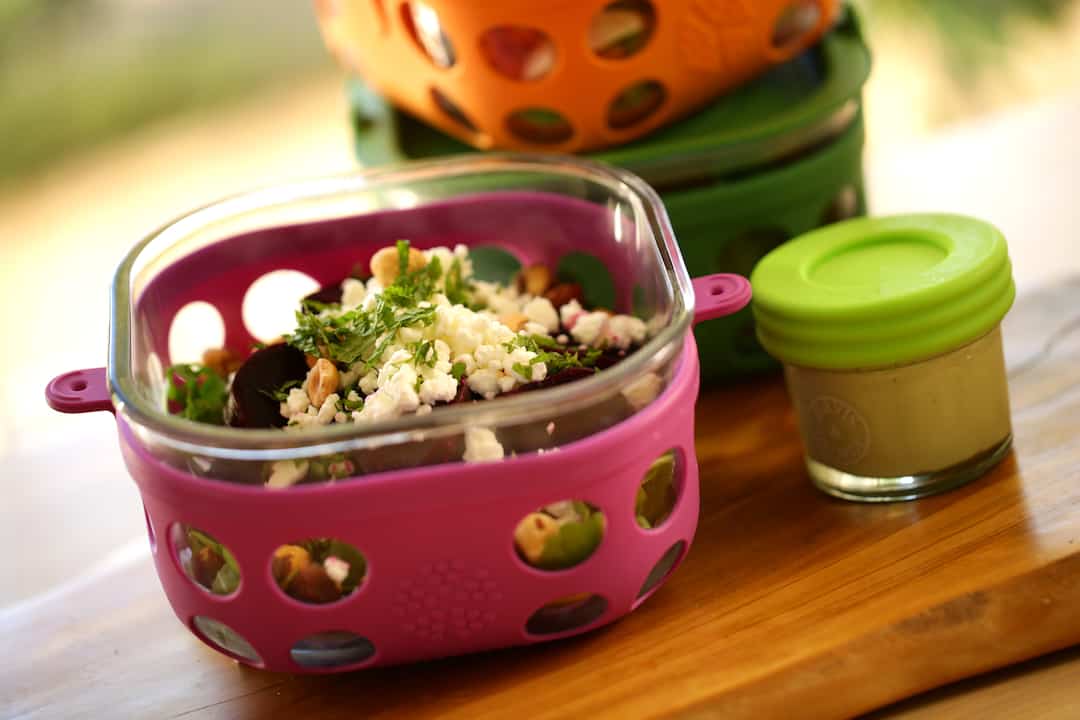 WATCH A DEMO OF THESE LUNCH SALADS BELOW!
First up my
Southwestern Chicken Salad
. This salad is packed with colorful vegetables, rotisserie chicken, crunchy tortilla strips and a spicy, creamy avocado, lime dressing. It packs a powerful punch!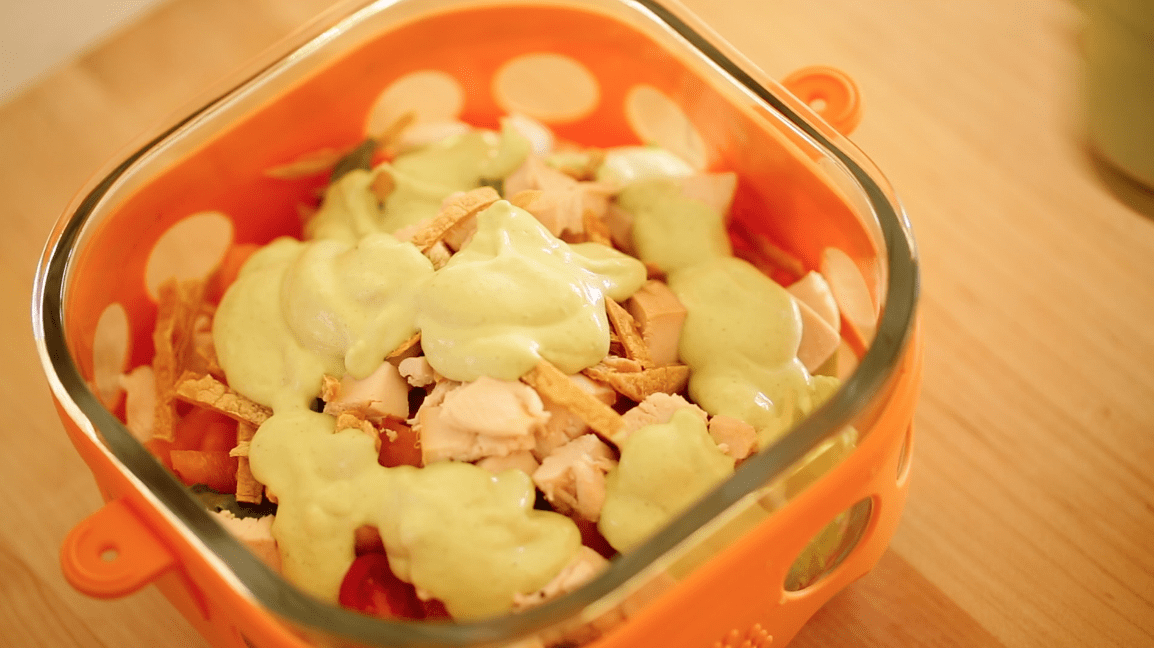 Make a big batch of the dressing to last throughout the week and then take it to school or work in glass baby food containers (seriously, they make the best dressing containers!)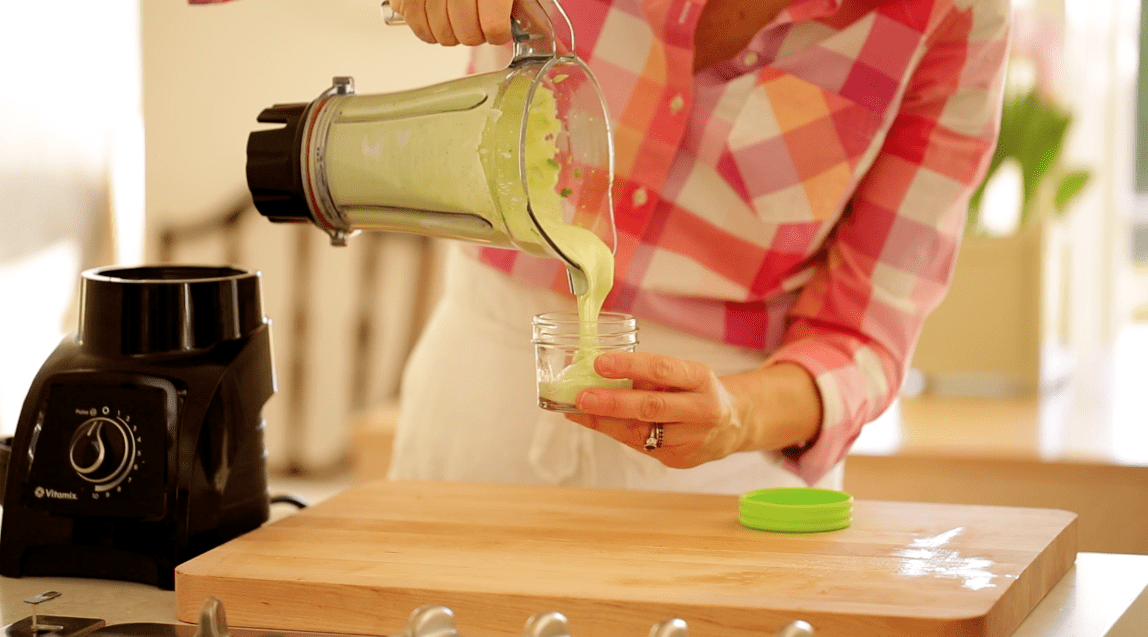 Next up my Roasted Beet Salad with Goat Cheese, Arugula and Hazelnuts, a really great vegetarian option for those who eat cheese. The beets can be roasted ahead of time and will last throughout the week. They are packed with nutrients and so delicious too!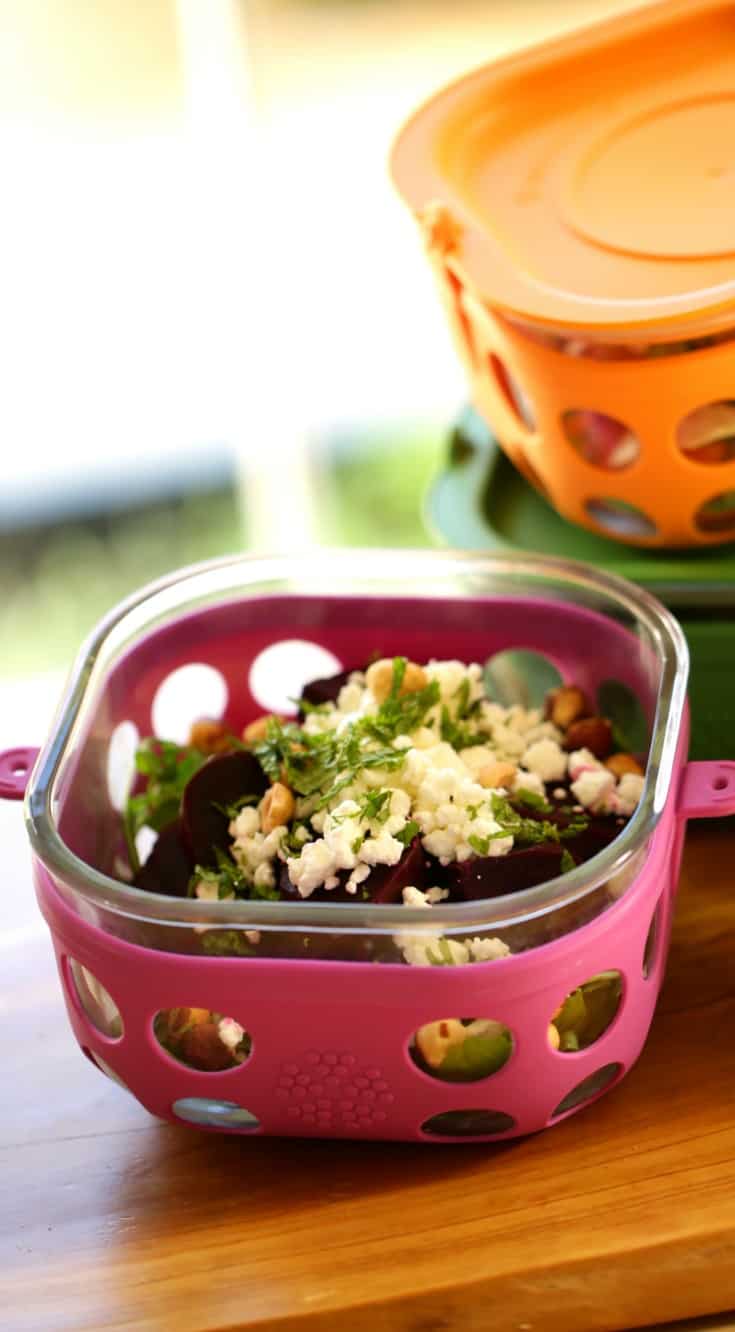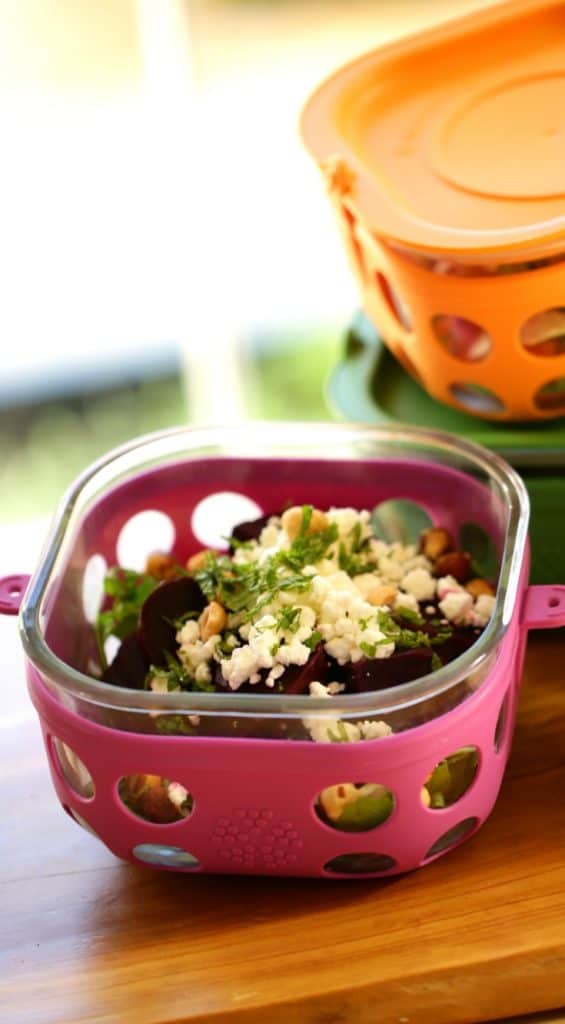 They also provide the perfect amount of sweetness against the bite of the Arugula. Mixed with the creaminess of the goat cheese and crunch of the hazelnuts, you have a clear winner on your hands folks!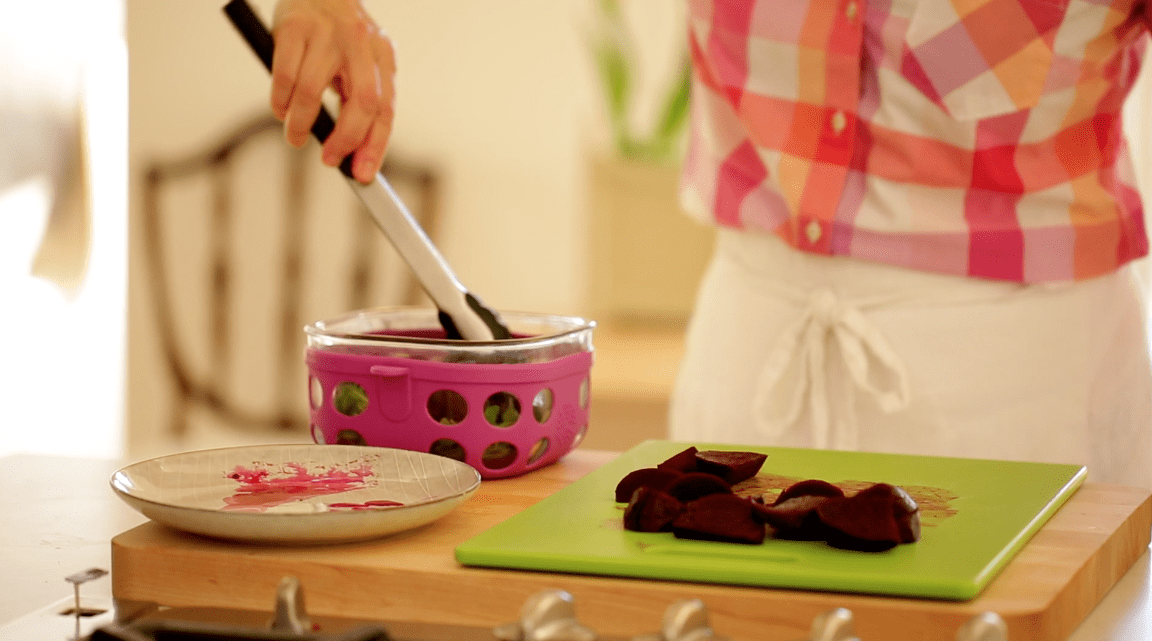 Arugula is also packed with nutrients too!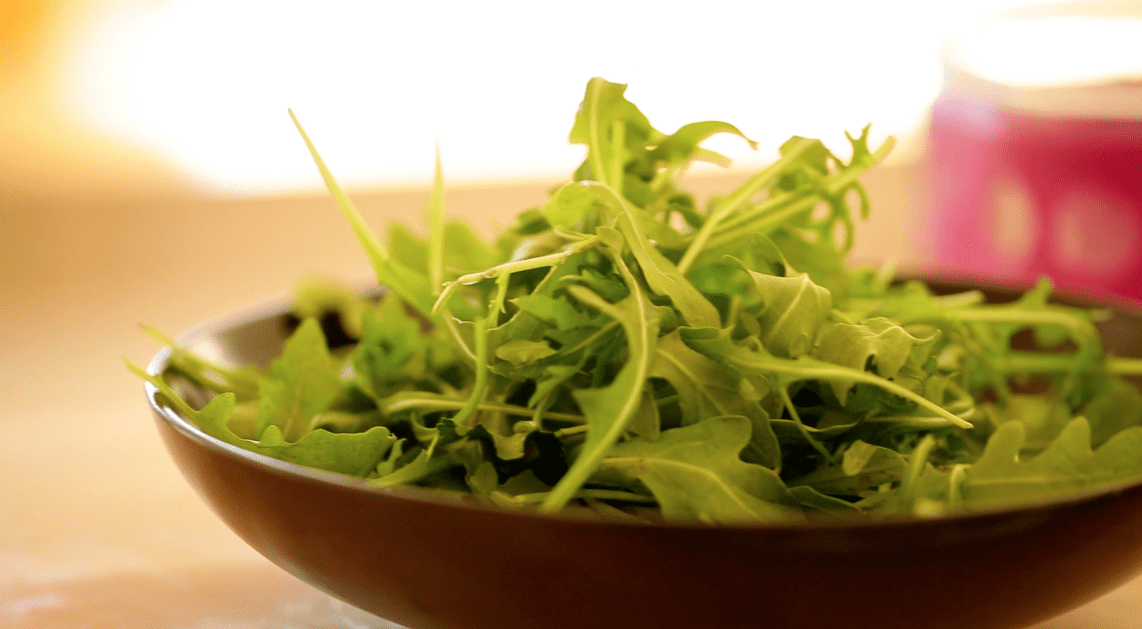 Next up, for Vegans might I suggest my Roasted Cauliflower, Kale and Quinoa Salad? Another flavorful salad combo!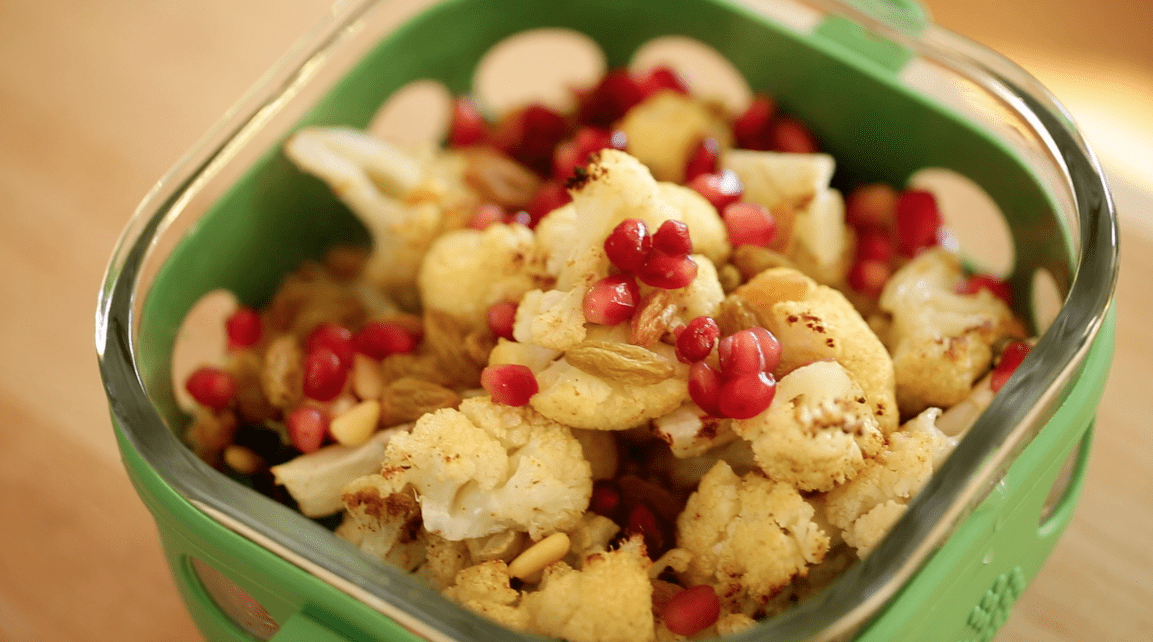 You'll begin by creating a bed of kale, and drizzling some olive oil and lemon juice on top. To that' you'll top with some cooked quinoa for some added protein. Top with your roasted cauliflower which has been flavored with some Garam Masala, a terrific warming spice.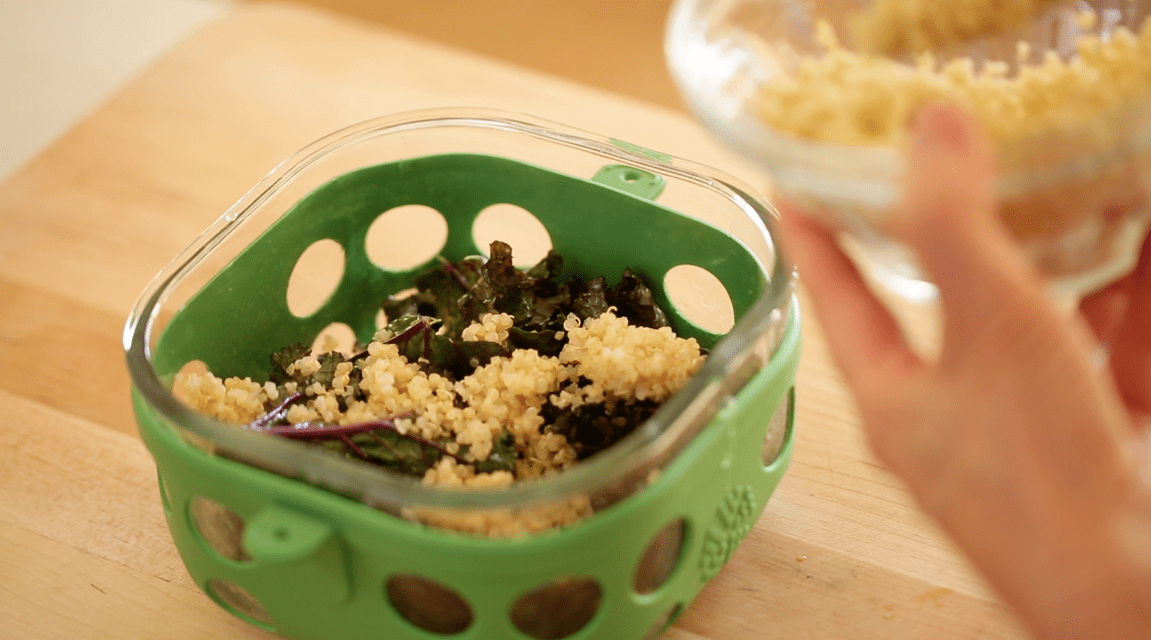 Then for a little added texture you'll add some golden raisins or my new favorite find, green raisins! I love them even better than the golden raisins because they are less sweet. I found these in Whole Foods Market in the bulk nut aisle. A great little find for salads.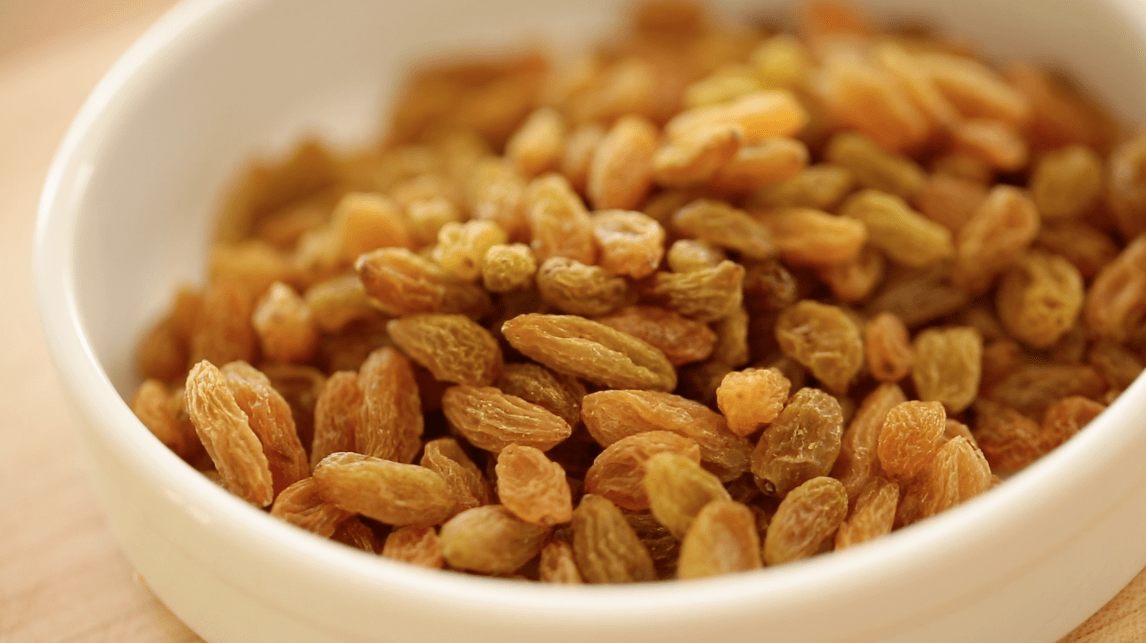 Then for a little freshness and crunch, I love to top this salad with some pomegranate seeds. A really great unexpected flavor that pairs so well with the rest of the flavors in this salad.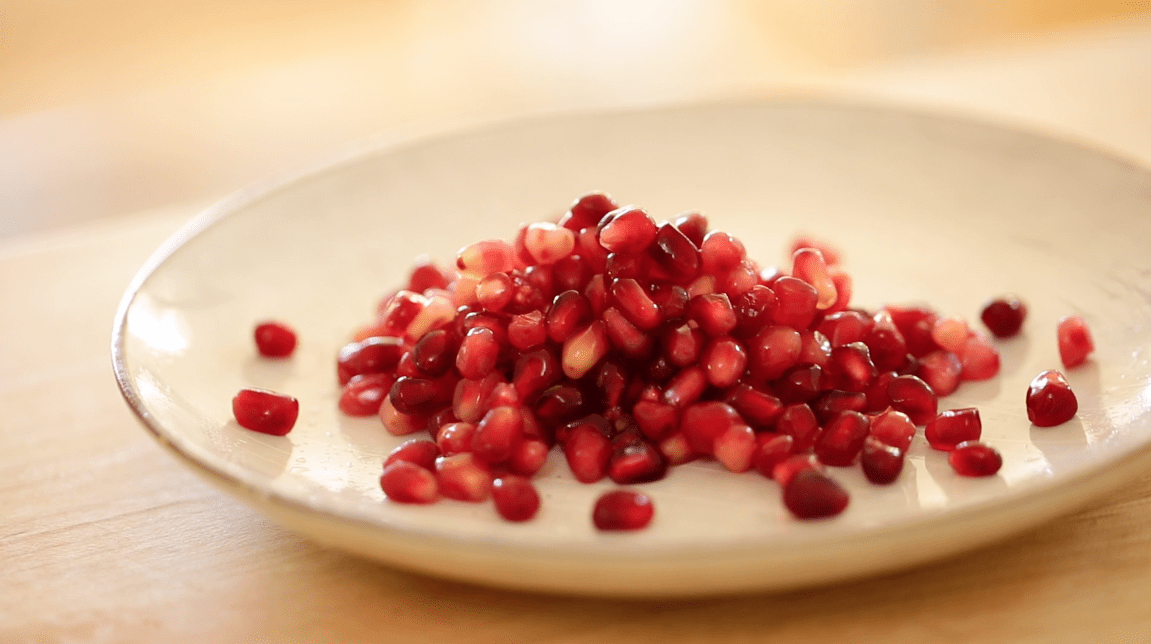 MORE GREAT SALAD RECIPES!