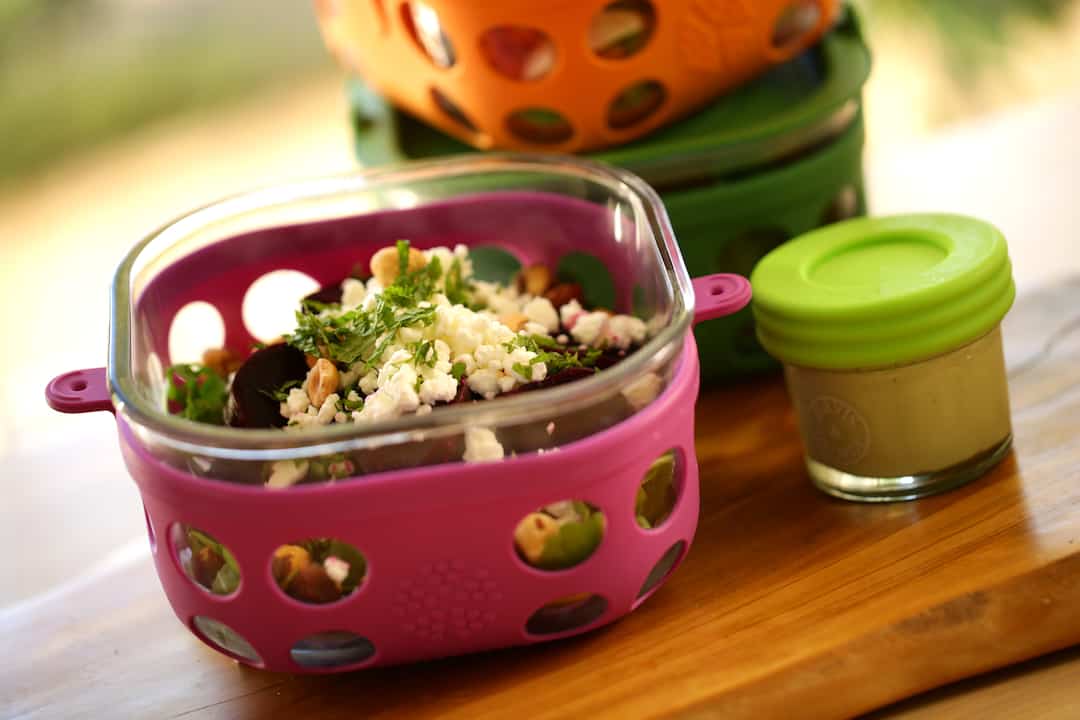 A new year always starts off with the best of intentions, eat better, exercise more, and save money by making more lunches! If these resolutions sound familiar, you are in luck!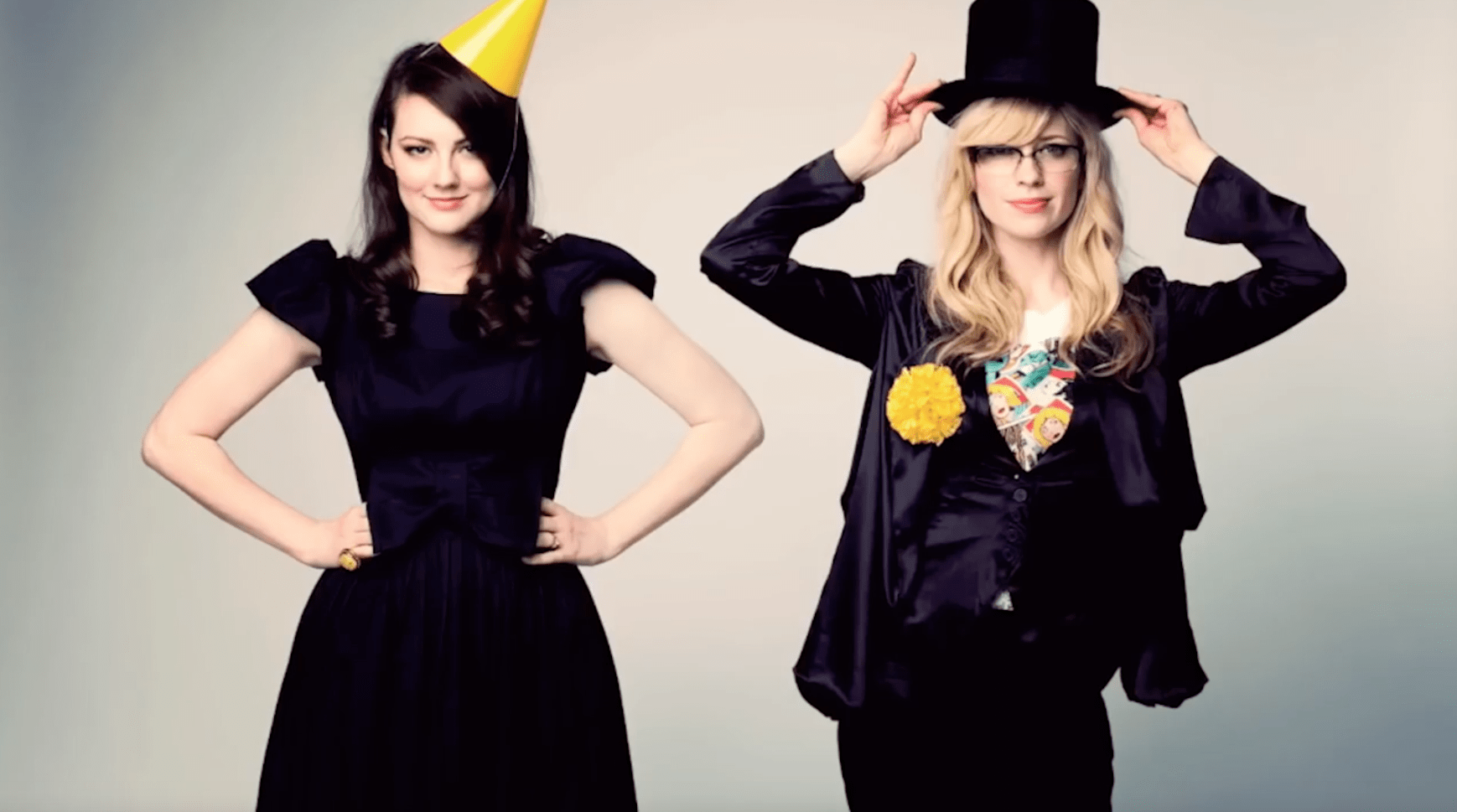 This week I'm collaborating with The Girls with Glasses, two of the most stylish Moms I know, who also know a thing or two about lunchbox making, to bring you 6 new lunchbox ideas for the year ahead!  You can watch our videos below:
If you ever thought salads for lunch were boring, I'm here to excite your tastebuds with three awesome combos that will having you rethinking a green and leafy lunch!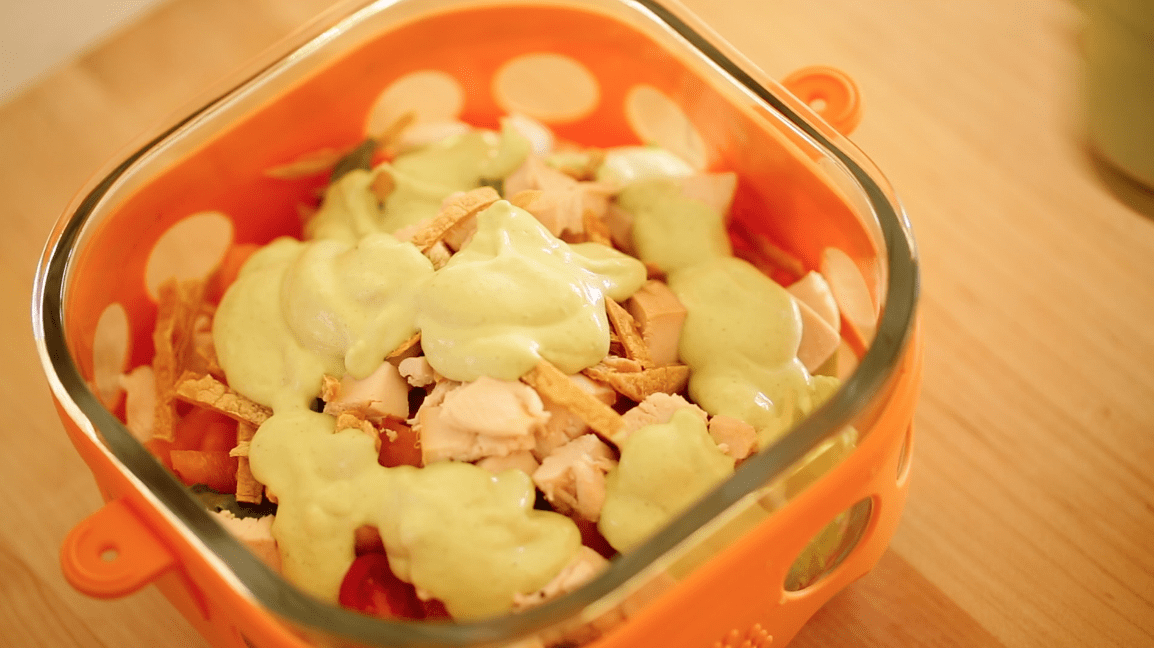 First up my Southwestern Chicken Salad. Packed with colorful vegetables, rotisserie chicken, crunchy tortilla strips and a spicy, creamy avocado, lime dressing.  It packs a powerful punch!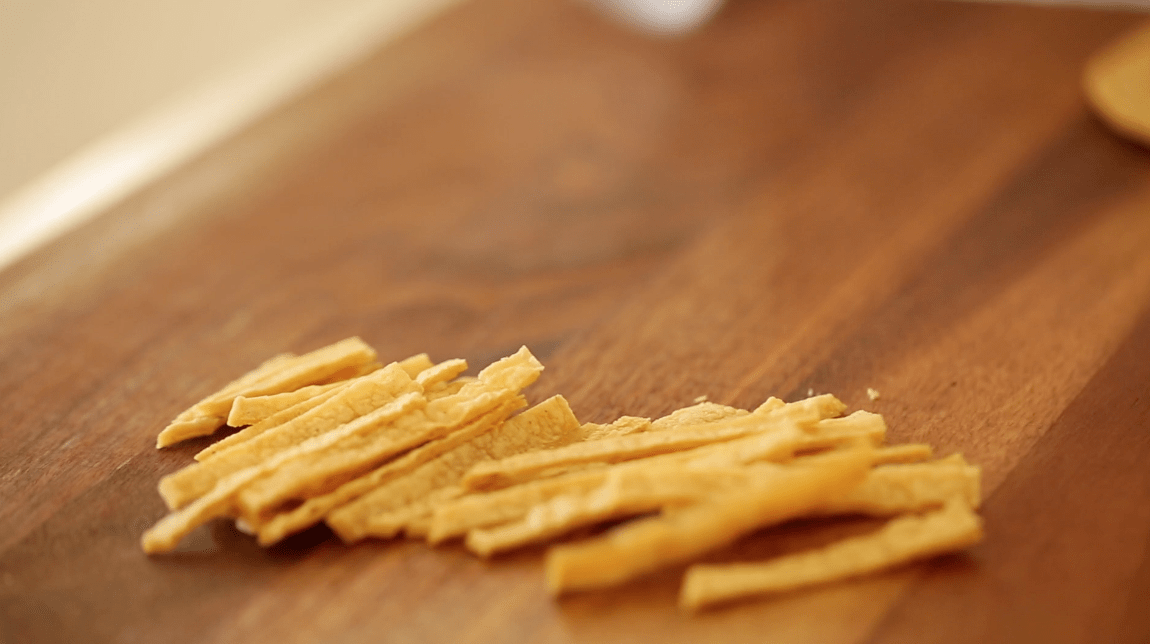 Make a big batch of the dressing to last throughout the week and then take it to school or work in these glass baby food containers (seriously, they make the best dressing containers!)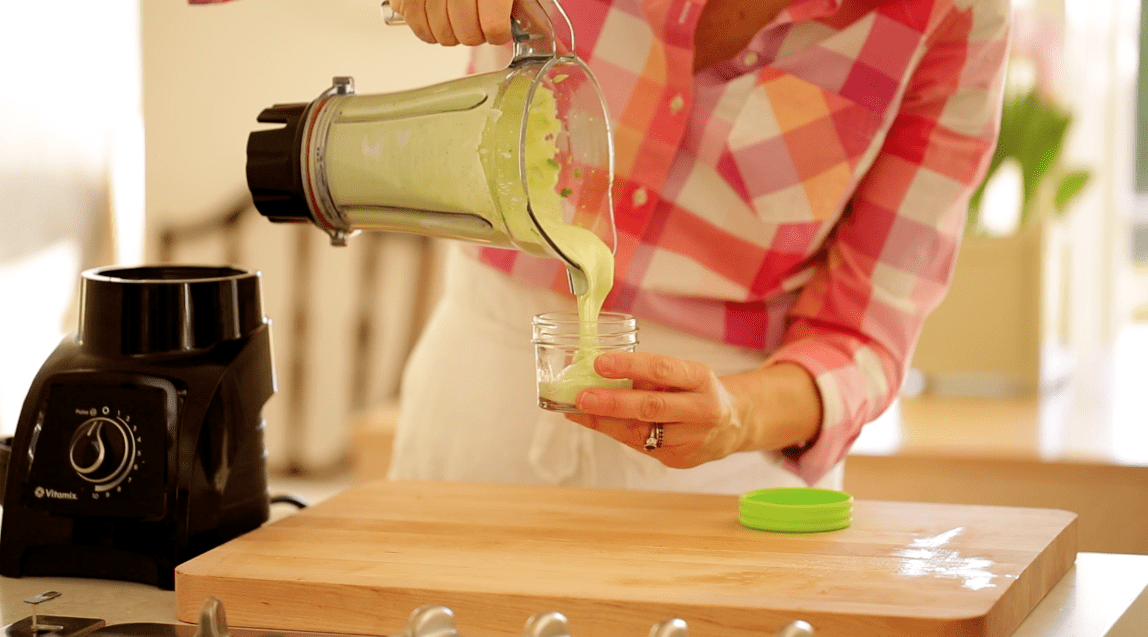 You can find them here online and if you want to know where to get these snazzy salad containers (which are also fab!) you can click here (these links goes to Amazon where I am an affiliate partner)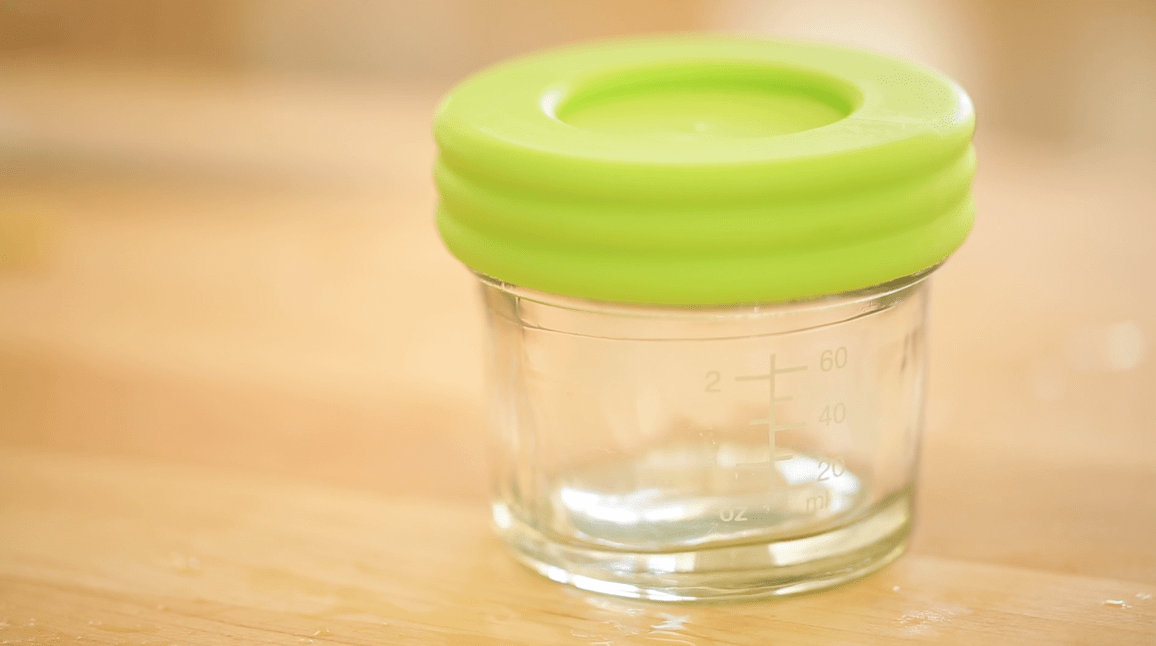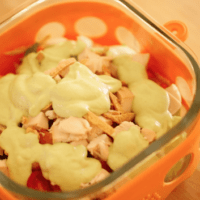 Southwestern Chicken Salad
Ingredients
1 cup (240 ml) Romaine lettuce
½ cup (120 ml) frozen corn, thawed
5-6 cherry tomatoes
1/3 cup (80 ml) sliced orange bell peppers
1 cup (240 ml) sliced rotisserie chicken
1 corn tortilla
FOR DRESSING:
1 cup (240 ml) low-fat sour cream or plain Greek Yougurt
1 lime, juice and zest
½ avocado
¼ tsp (1.25 ml) salt
1 garlic clove
2 tbsp (30 ml) cilantro
¼ tsp (1.25ml) cumin
2 tsp (10 ml) jalapeno
1-2 tbsp (30 ml) water
Instructions
Slice tortilla in half, then slice each half into strips. Place on baking sheet and toast for 10 mins at 375F (190C). Allow to cool and set aside.
For salad build by starting with Romaine lettuce, then add corn, tomatoes, peppers and chicken. Place tortillas strips on top.
For dressing, place all ingredients in a blender and whirl up. Transfer to a small container and serve with the salad.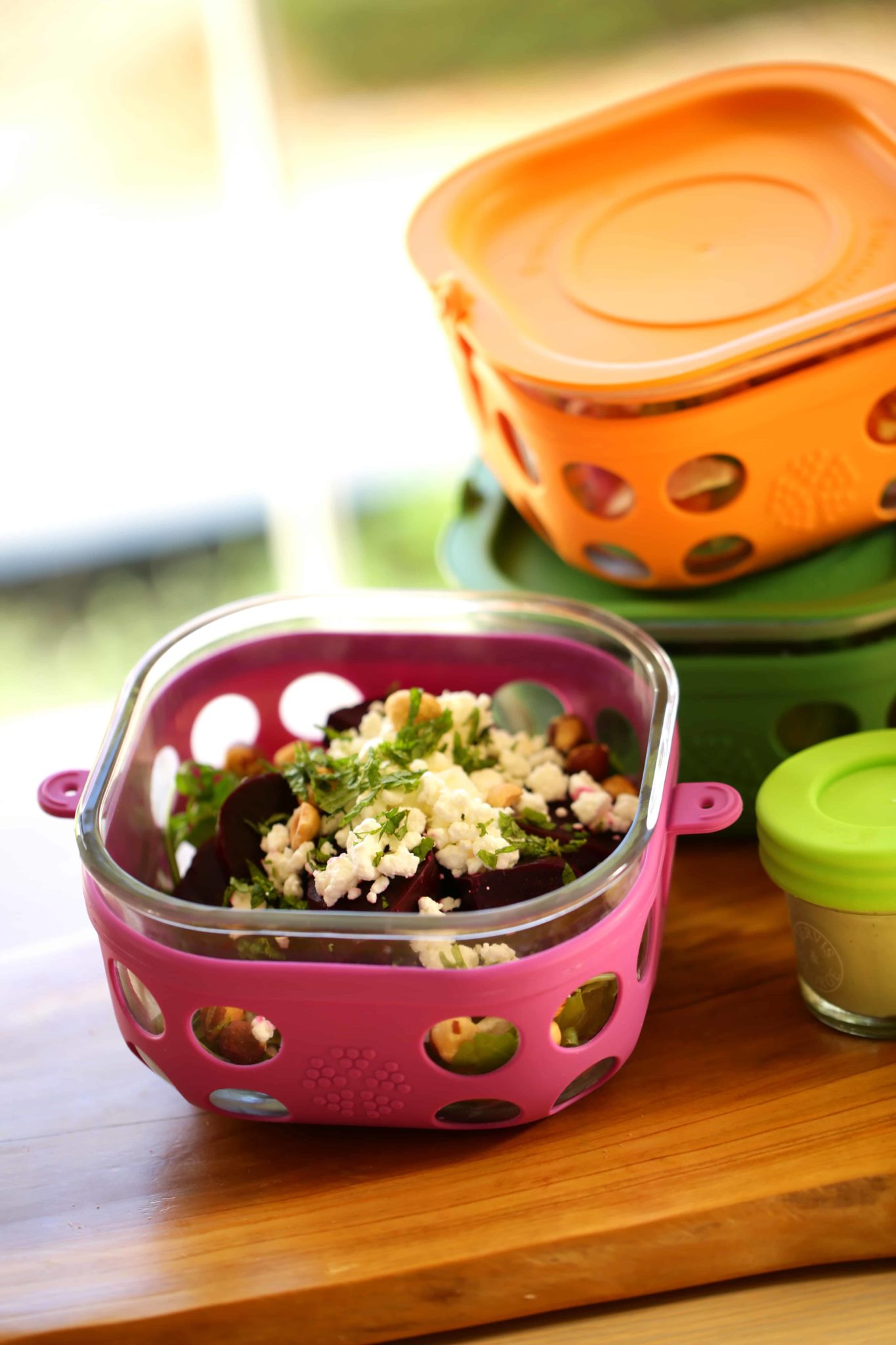 Next up my Roasted Beet Salad with Goat Cheese, Arugula and Hazelnuts, a really great vegetarian option for those who eat cheese.  The beets can be roasted ahead of time and will last throughout the week. They are packed with nutrients and so delicious too!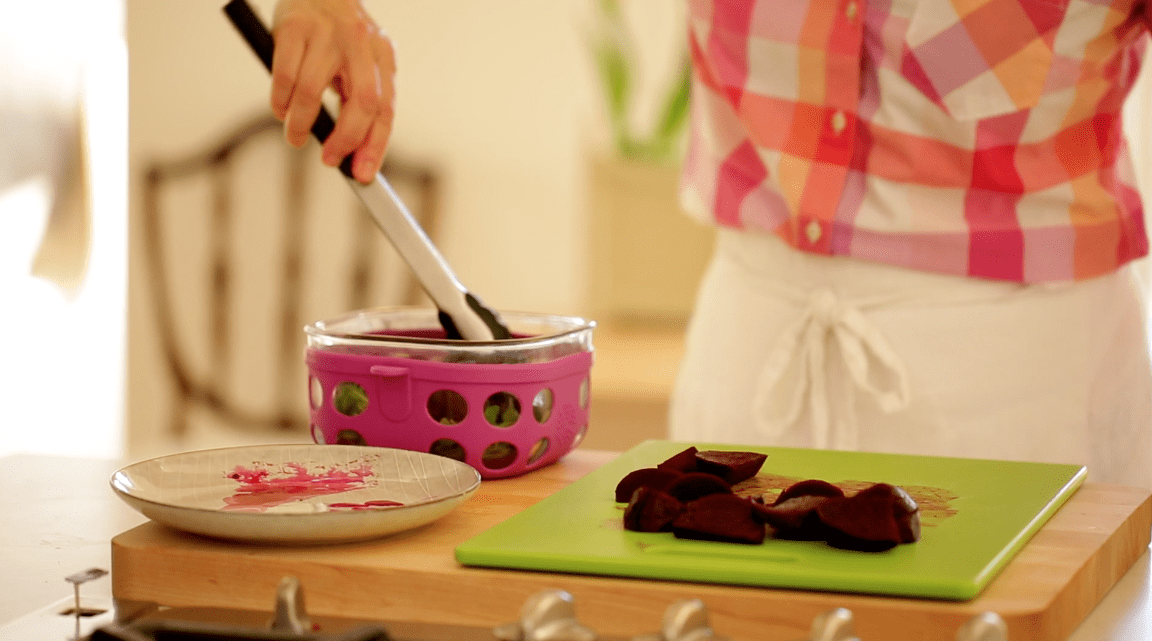 They are also the perfect compliment against the bite of the Arugula. Mixed with the creaminess of the goat cheese and crunch of the hazelnuts, you have a clear winner on your hands folks!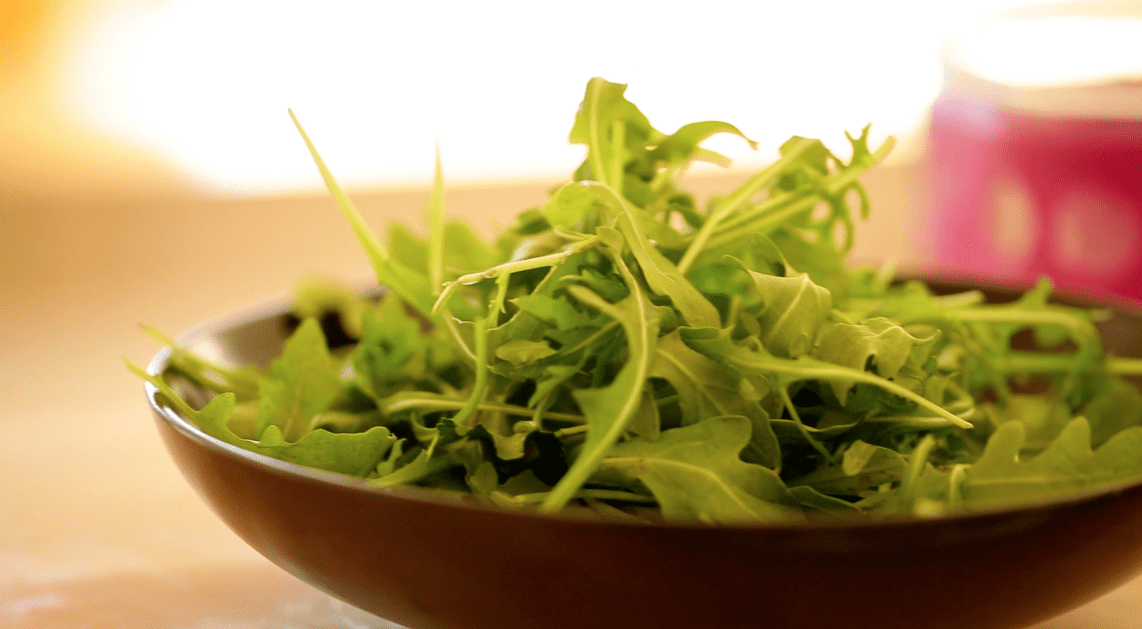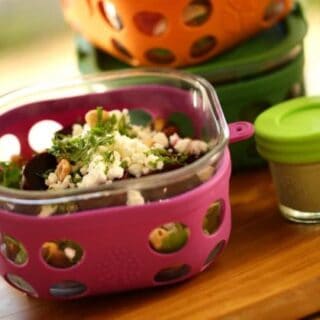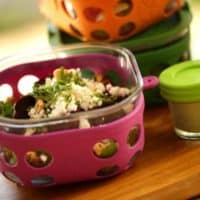 Roasted Beet Salad with Goat Cheese and Hazelnuts
Prep Time:
1 hour
30 minutes
Cook Time:
1 hour
15 minutes
Total Time:
2 hours
45 minutes
Ingredients
1 cup (240 ml) Arugula, or Rocket
1-2 large beets that have been roasted
1/3 cup (80 ml) goat cheese
3 tbsp (45 ml) hazelnuts, roasted
1 tbsp (15 ml) mint
FOR DRESSING:
1 tsp (5 ml) Dijon mustard
1 tsp (10 ml) white balsamic vinegar
3-4 tbsp (30-45ml) grapeseed oil
salt and pepper to taste.
Instructions
To roast beets, wash them and remove their greens.
Wrap each one in aluminum foil and place on a baking tray. Roast at 450F (230C) for 1 hour 15 mins or until they are tender. Unwrap from foil and run them under cold water to remove their skins. Keep in a ziplock bag until ready to use.
Next up, for Vegans might I suggest my Roasted Cauliflower, Kale and Quinoa Salad? Another flavorful salad combo!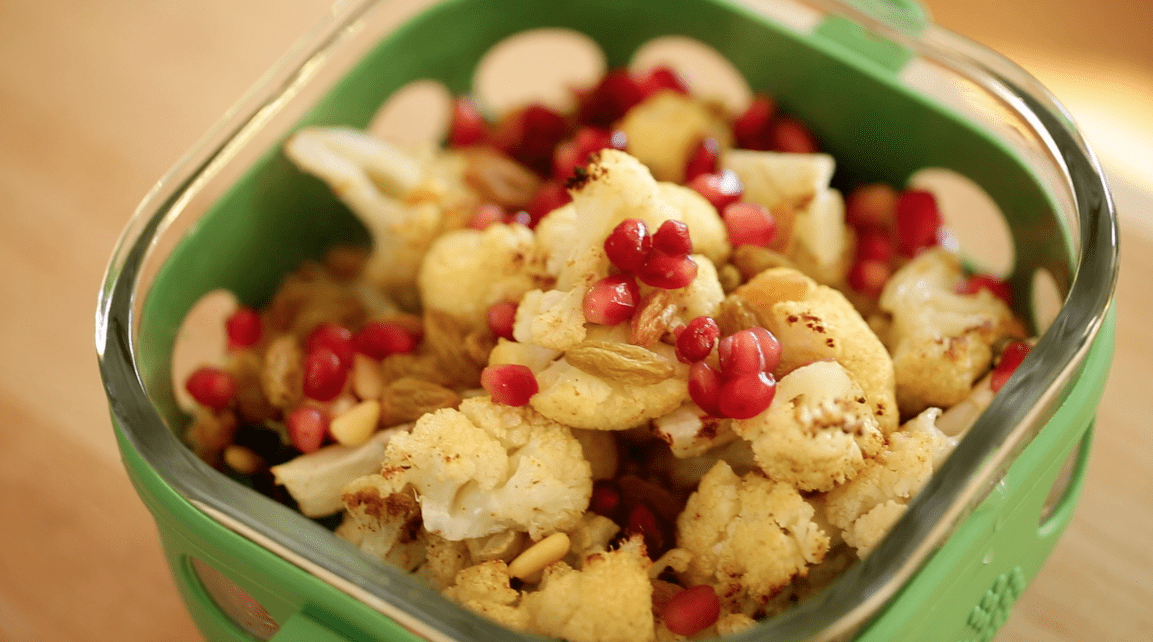 You'll begin by creating a bed of kale, and drizzling some olive oil and lemon juice on top.  To that' you'll top with some cooked quinoa for some added protein.  Top with your roasted cauliflower which has been flavored with some Garam Masala, a terrific warming spice.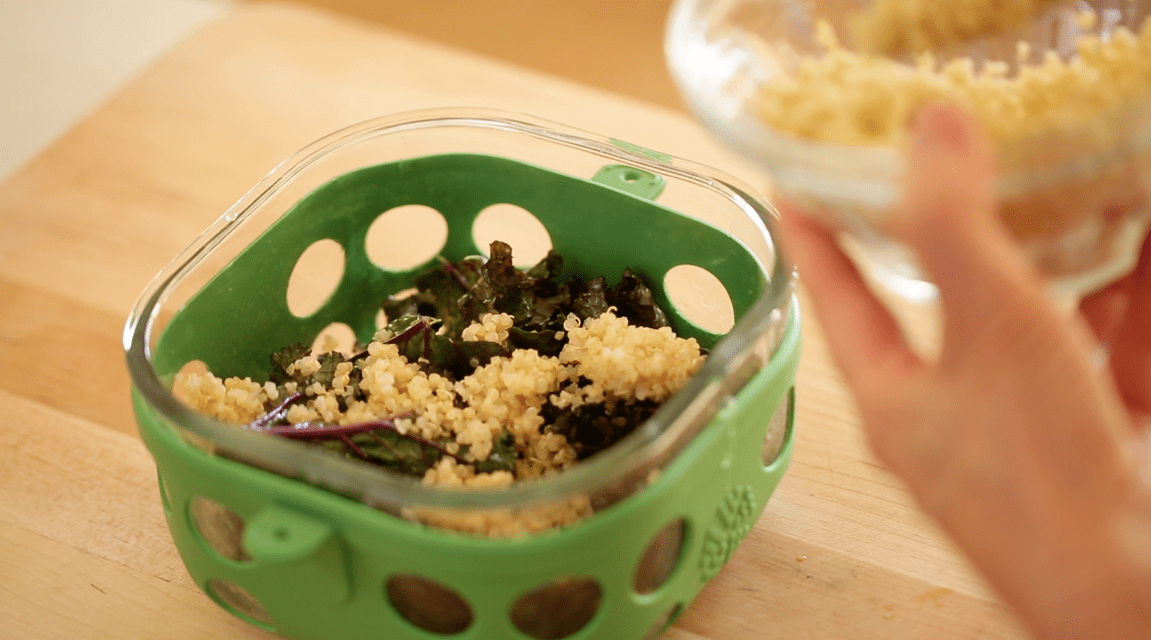 Then for a little chewiness you'll add some golden raisins or my new favorite find, green raisins!  I love them even better than the golden raisins because they are less sweet.  I found these in Whole Foods Market in the bulk nut aisle. A great little find for salads.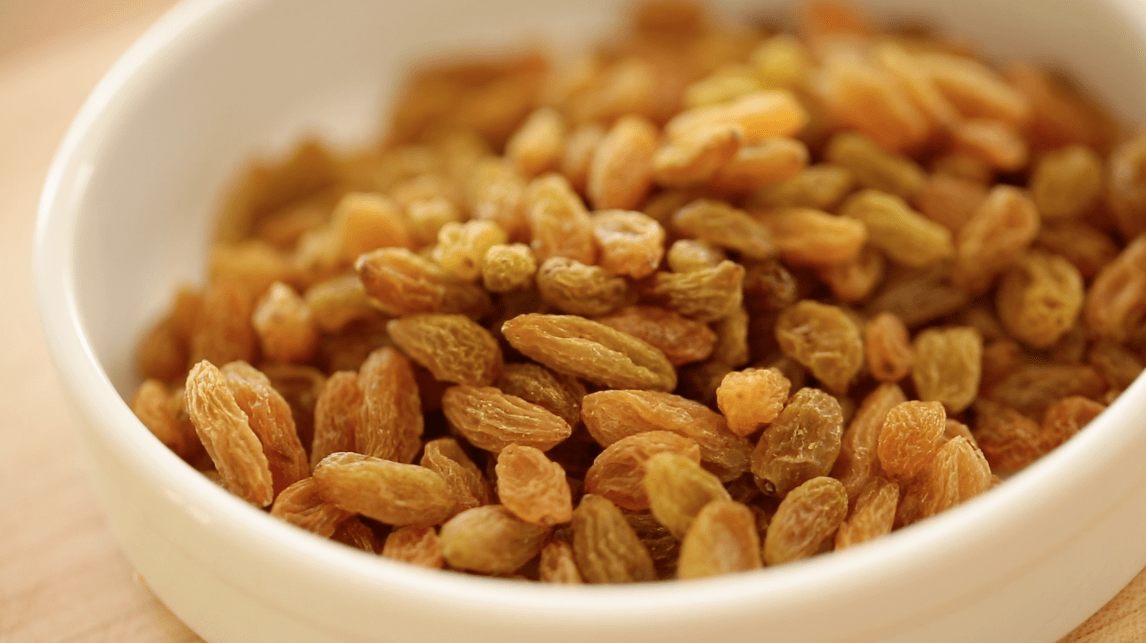 Then for a little freshness and crunch, I love to top this salad with some pomegranate seeds. A really great unexpected flavor that pairs so well with the rest of the flavors in this salad.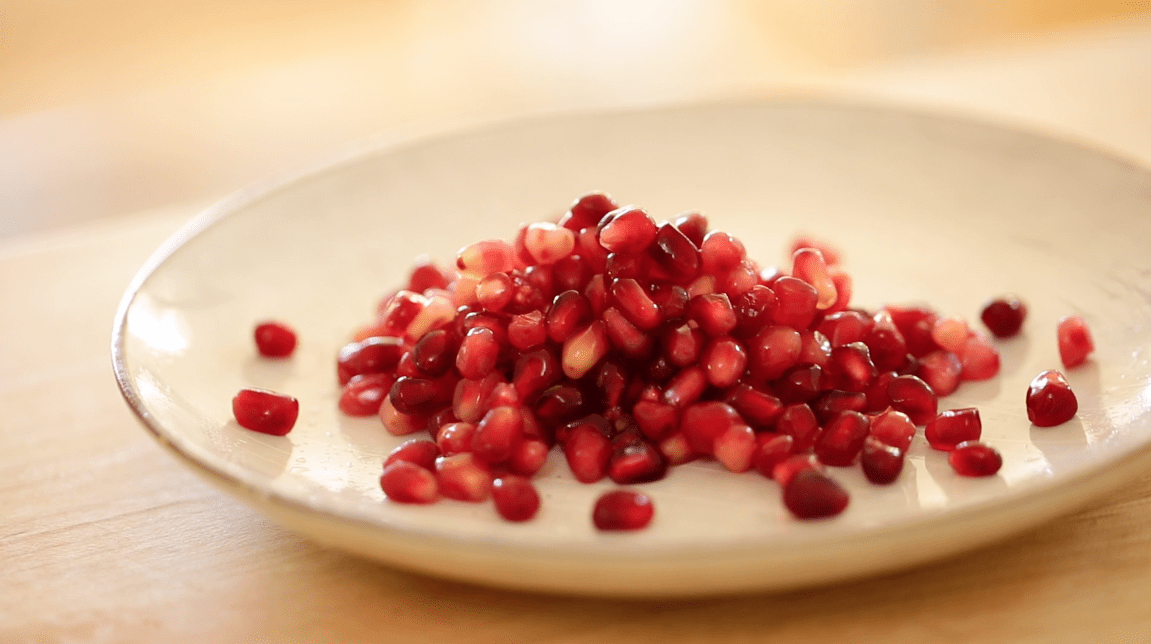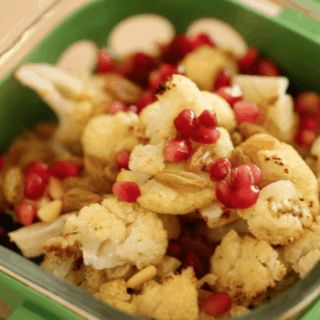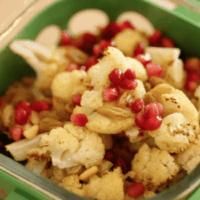 Roasted Cauliflower, Kale and Quinoa Salad
Ingredients
3 cups (450 g) cauliflower florets
1 tbsp (15 ml) olive oil
½ tsp (2.5 ml) garam masala spice
2 tbsp (30 ml) golden raisins or green raisins
2 tbsp (30 ml) pine nuts
2 tbsp (30 ml)pomegranate seeds
1 cup (240 ml) kale
1 cup (240 ml) quinoa
1 tsp (5 ml) fresh lemon juice
1 tsp (5 ml) olive oil
Instructions
Preheat oven to 450F (230C)
Toss cauliflower with olive and garam masala. Transfer to baking sheet and roast for 15 mins. Turning occasionally until golden brown. Last 5 mins, add pine nuts to toast with the cauliflower.
Allow to cool and set aside.
Add kale to salad container, drizzle with lemon juice and olive oil. Top with cooked quinoa.
Add cauliflower, raisins and pomegranate seeds.