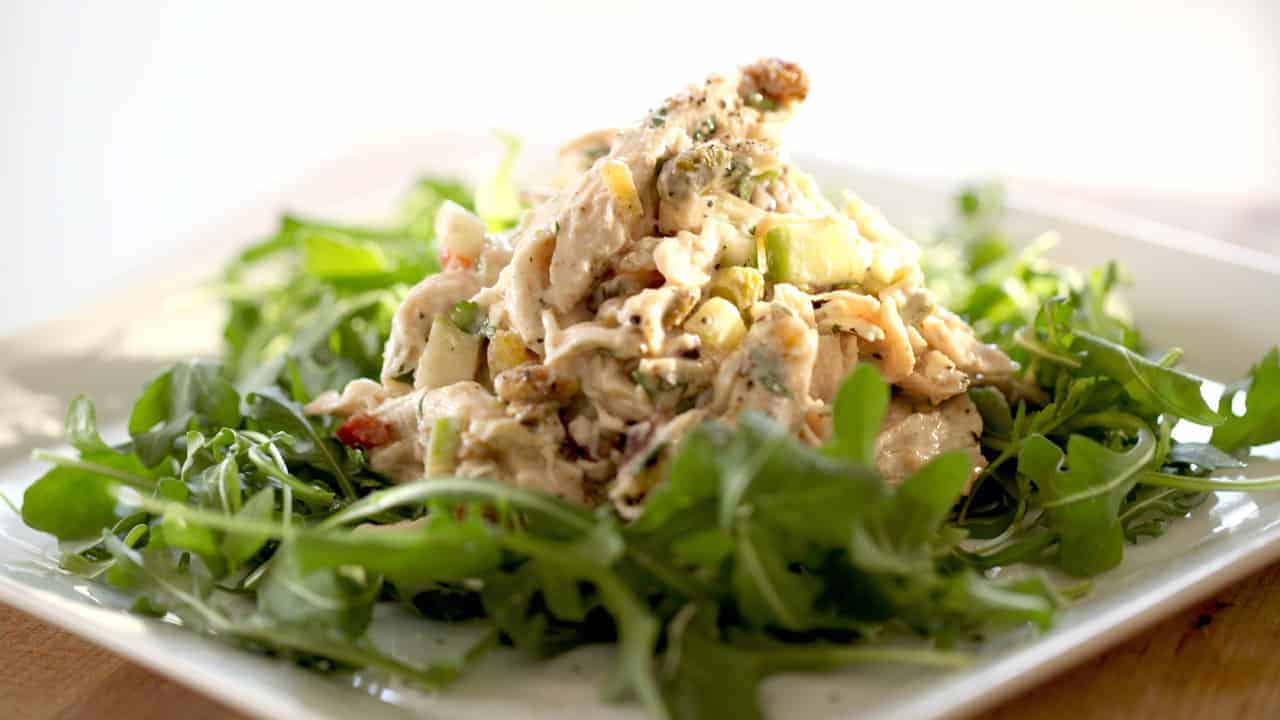 I love a good healthy chicken salad recipe with no mayonnaise!  It's the perfect thing to make in advance and serve to guests for lunch.  It also make a good sized batch to last throughout the week to take to school or work as well.  It's also one of those "hot weather" dinners when it's just too hot in the kitchen to cook.  Make this in the morning and come home to a deliciously chilled dinner 🙂 Enjoy!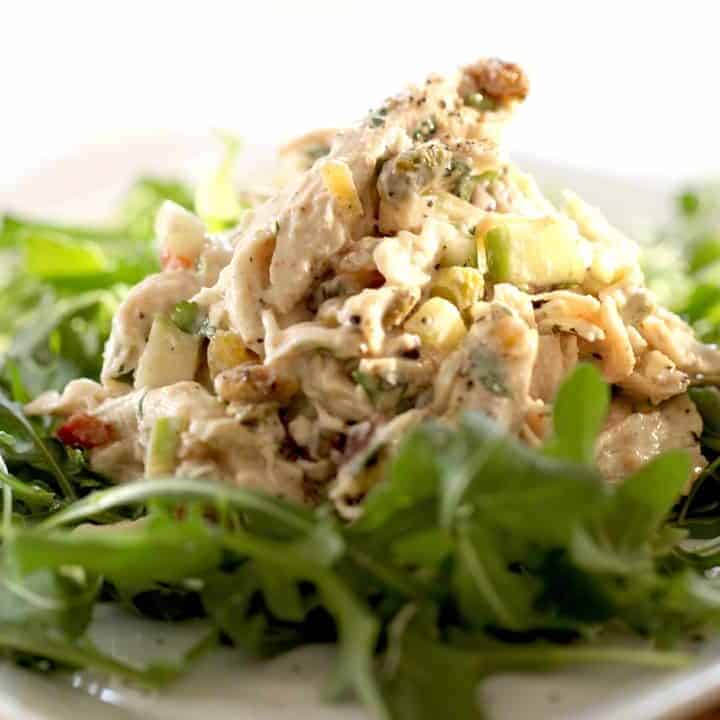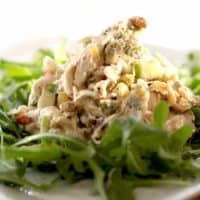 Beth's Spiced Chicken Salad Recipe
Total Time:
1 hour
15 minutes
Ingredients
4 Chicken Breasts (Bone-In, Skin On)
1 cup (240 ml) non-fat, plain yogurt
½ cup (120 ml) of mango chutney
1 tbsp (30 ml) garam masala
½ tsp (2.5 ml) salt
½ tsp (2.5 ml) freshly cracked pepper
zest and juice of 1 lime
¼ cup (40 g) cilantro, chopped
½ cup of raisins
½ cup (75 g) of golden raisins
½ cup (75 g) of raw, unsalted pistachios OR raw, unsalted pecans, chopped
½ cup (75 g) of apple, diced
6-8 Whole wheat pitas
2 cups (180 g) arugula
Instructions
Preheat oven to 400 degrees F (200 C)
Place Chicken breasts on a sheet pan lined with a rack. Roast for 25-30 mins until chicken is cooked through. About 30-35mins
Meanwhile, combine yogurt, chutney, garam masala, salt, pepper, lime zest and juice. Whisk until combined.
Stir in raisins, pecans and apple.
Once chicken is cooled. Remove skin and shred with a fork. Place in a large mixing bowl. Slowly add yogurt mixture ¼ cup at a time until it reaches the desired "creaminess" for your taste.
Cut pitas in half and spoon in salad, and top with arugula.