Well, 25-Recipes for a Self-Quarantine is not a blog post I never thought I'd need to write, but the last few days have brought a lot of firsts to our family (e-school anyone?).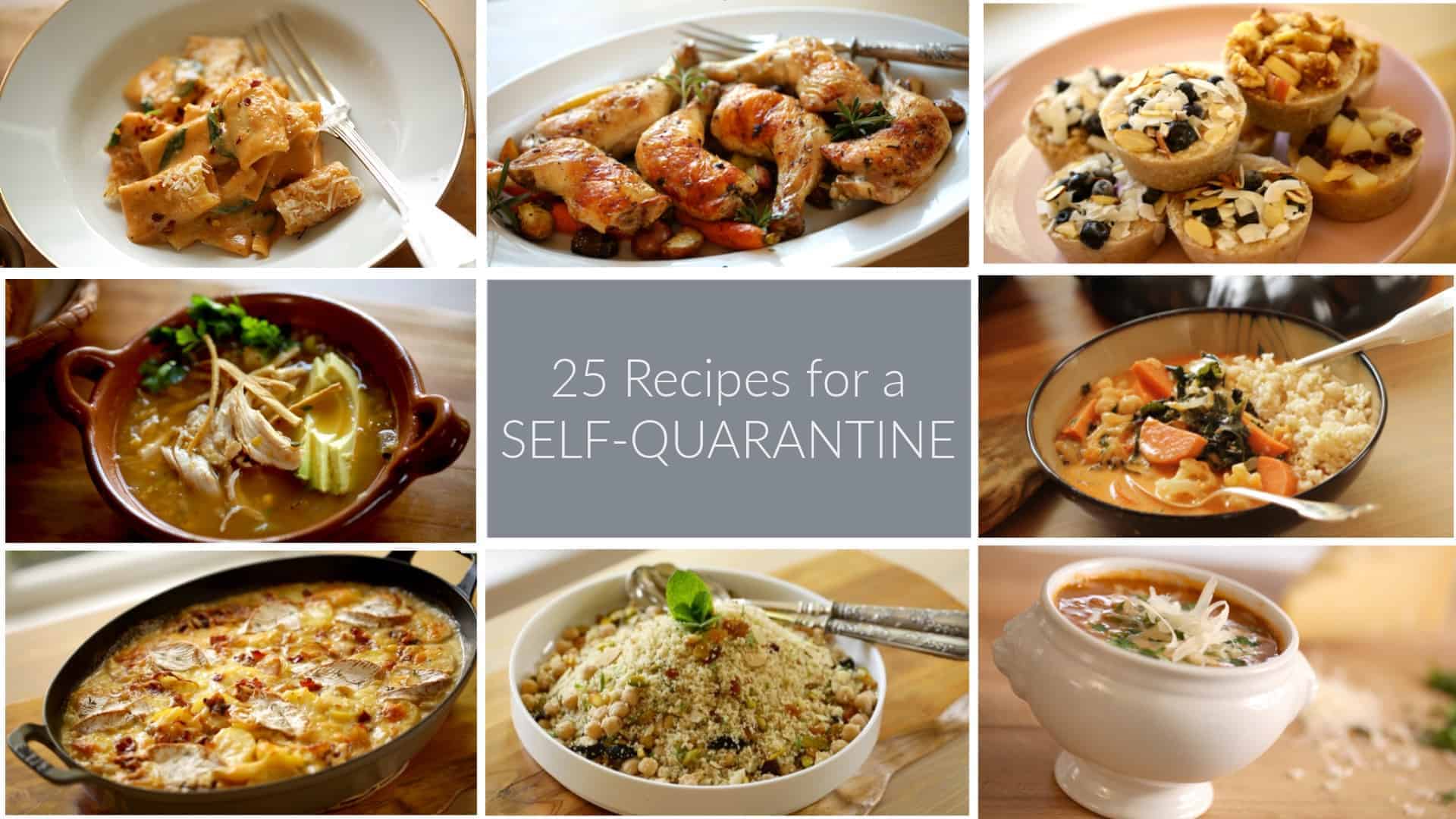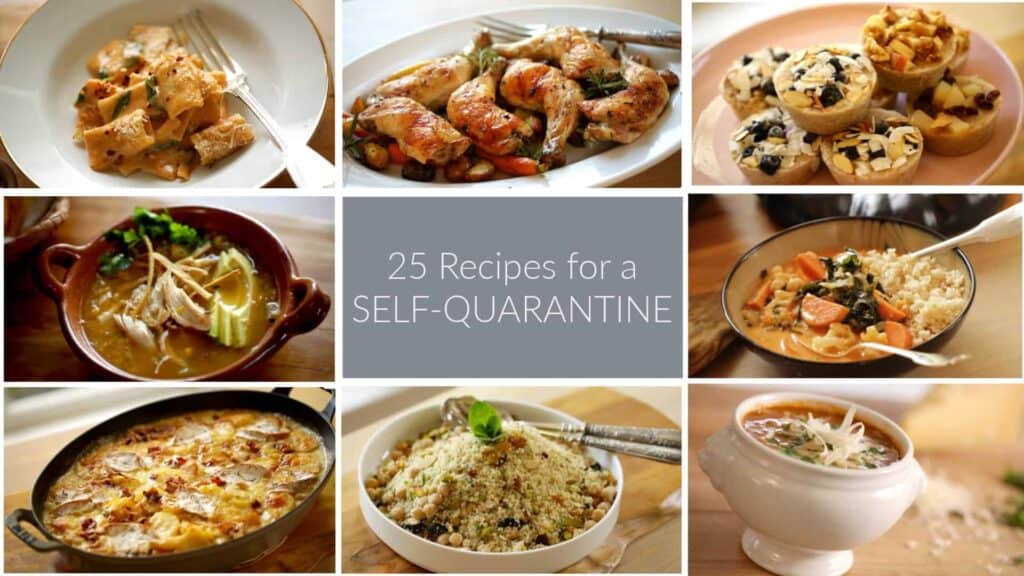 So if you have found yourself hunkering down for the next few weeks following the advice of officials for "social distancing" and "self-quarantining" and wondering what recipes to make during a quarantine, these 25 recipes using pantry basics, frozen and canned food will see you through!
Soup Recipes For A Self-Quarantine
Soup is one of my favorite go-to foods for feeding the body and soul. Most soups can use frozen vegetables, no need for fresh. These soup recipes also freeze beautifully! So either use up your fresh vegetables to make a few batches to freeze, or use frozen vegetables instead!
A delicious, and creamy broccoli soup that's completely vegan.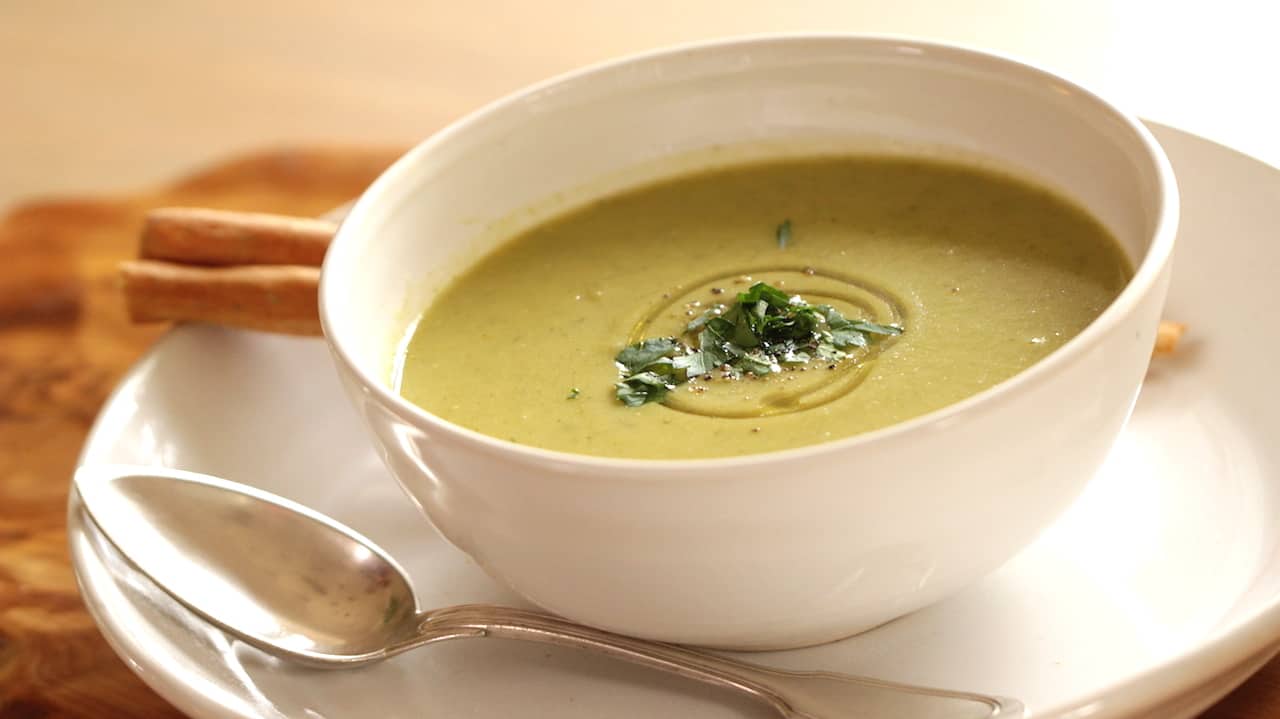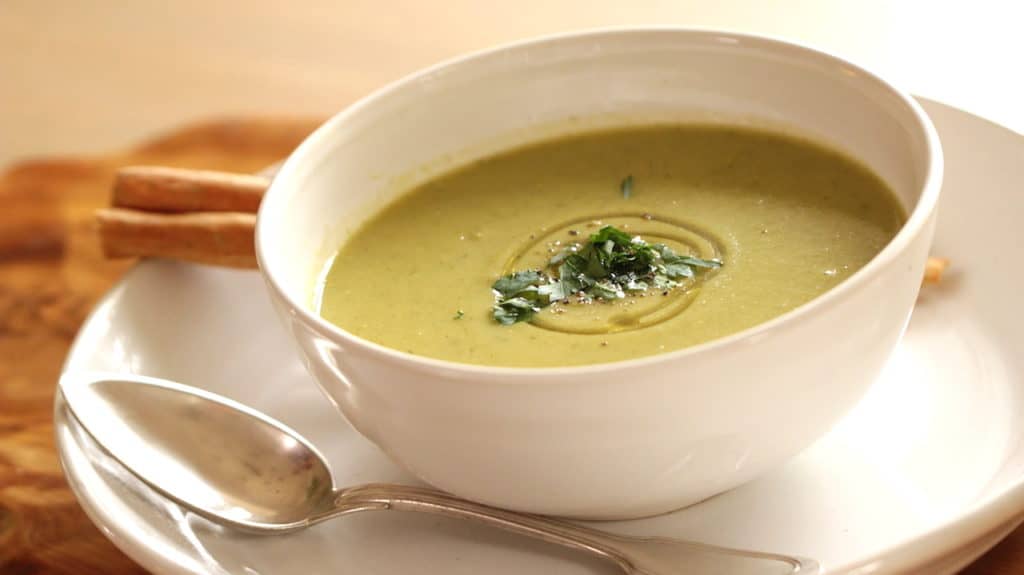 It gets its creaminess from the cauliflower! Make fresh now, or freeze the cauliflower florets and broccoli for later! The dried dill really makes this soup sing!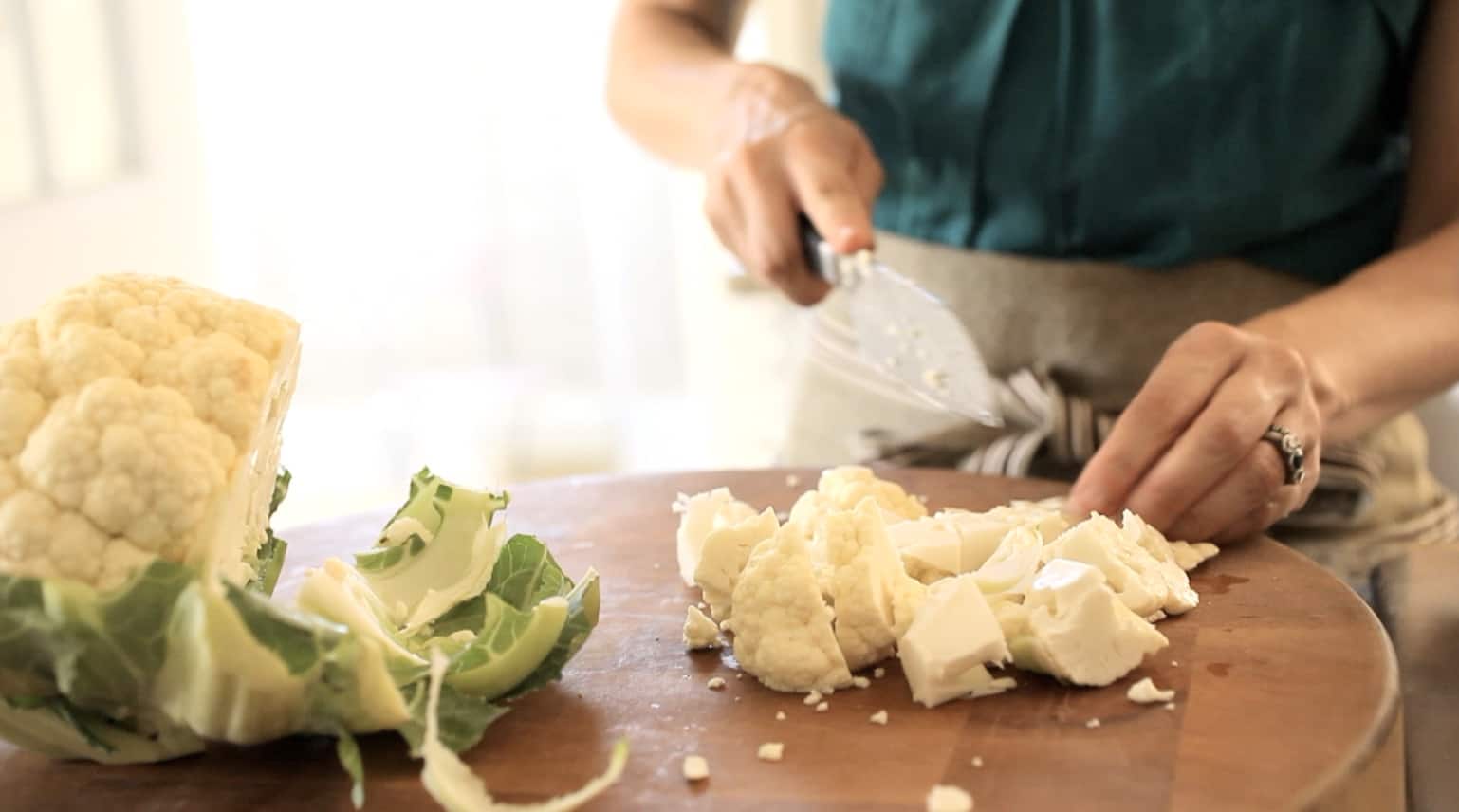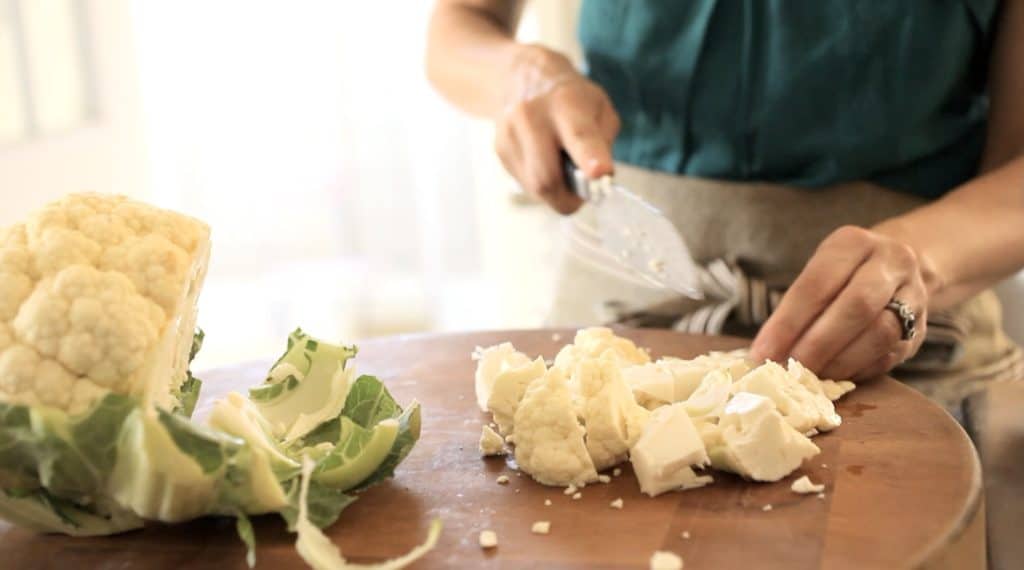 Potatoes and onions will last for several weeks in your fridge. This cream of potato soup also uses cauliflower for its creaminess. You could omit the leeks, or if you have them now chop them up and freeze with the onions to make for later.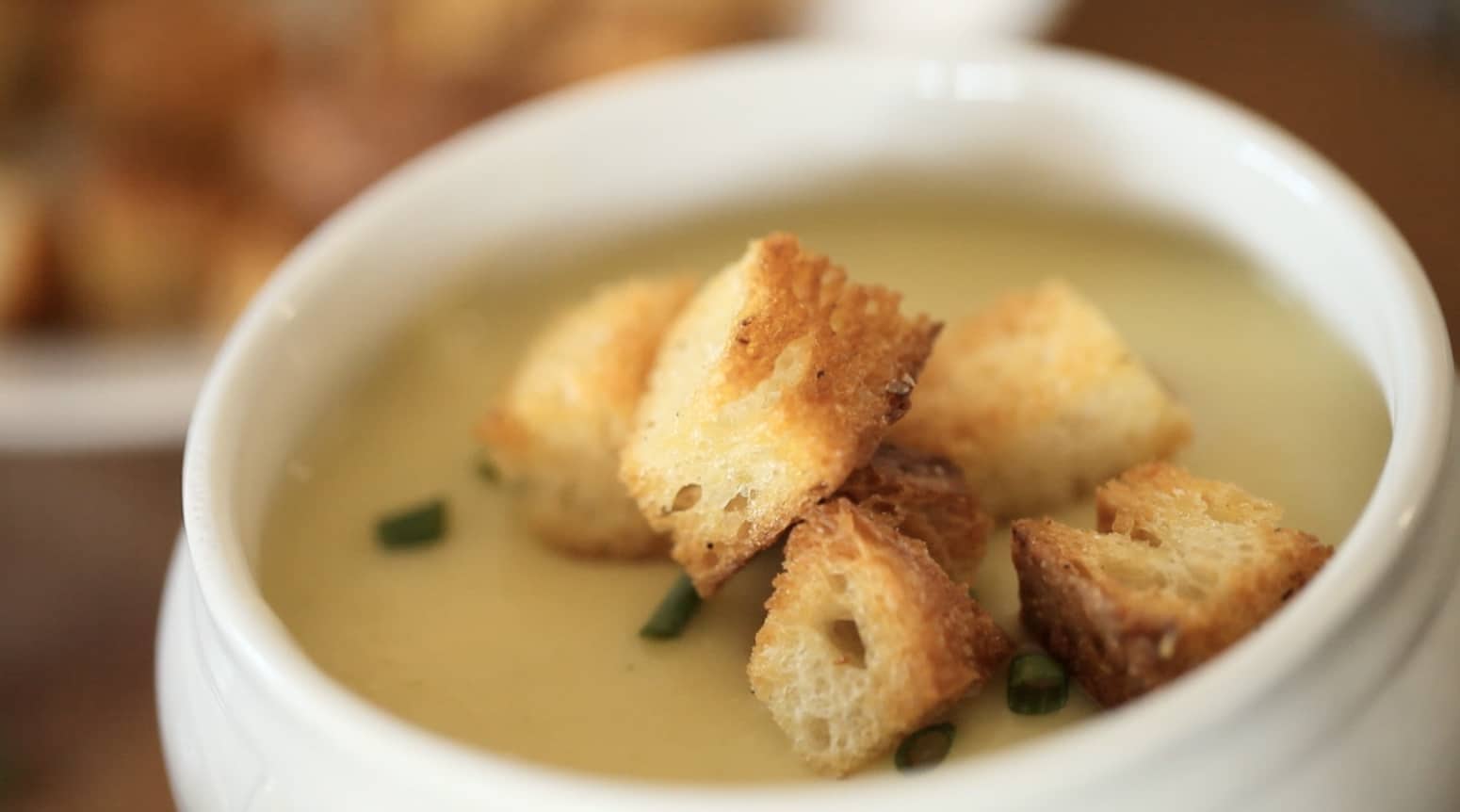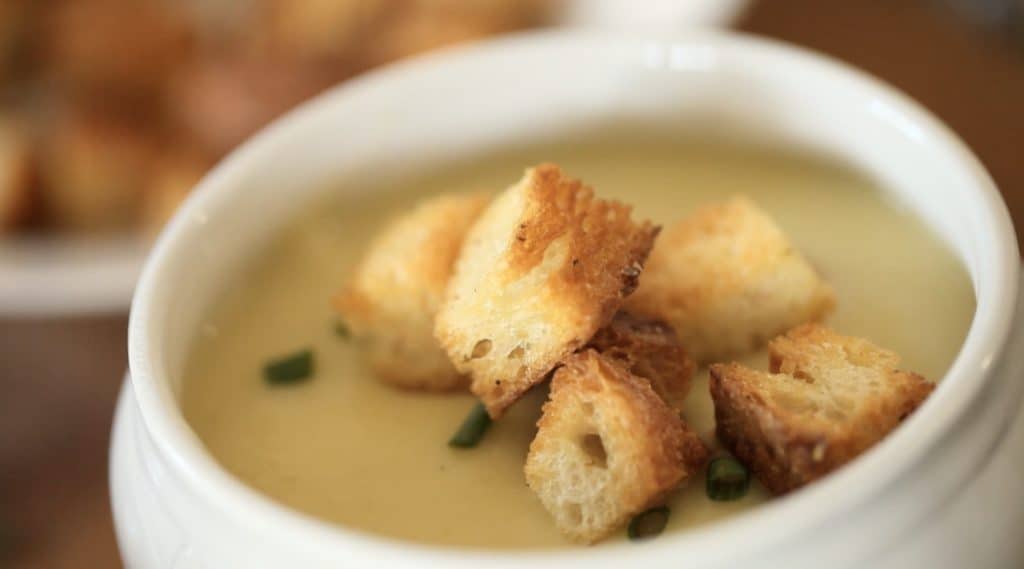 The croutons also freeze beautifully and all you need to do is pop them in a sheet pan to reheat later. Or just freeze the bread cubes now and make the croutons fresh when needed. You could also add some frozen peas to this soup as well for some more nutrition and flavor.
This minestrone soup recipe is packed with long-lasting vegetables like potatoes, carrots and celery and some basic shelf-stable ingredients like pasta, canned beans, stock and tomato paste.
If you need to swap the cherry tomatoes, for canned diced tomatoes that works too! And for the green beans, frozen is fine.
This White Chicken Chili recipe is packed with flavor, protein, and spice. Skip the fresh cilantro and use dried oregano instead and swap the creamy avocado for some Monterey Jack Cheese. If you have shredded cheese now and you want to conserve it, portion it out into ziplock bags and freeze it. Then defrost in the fridge as needed.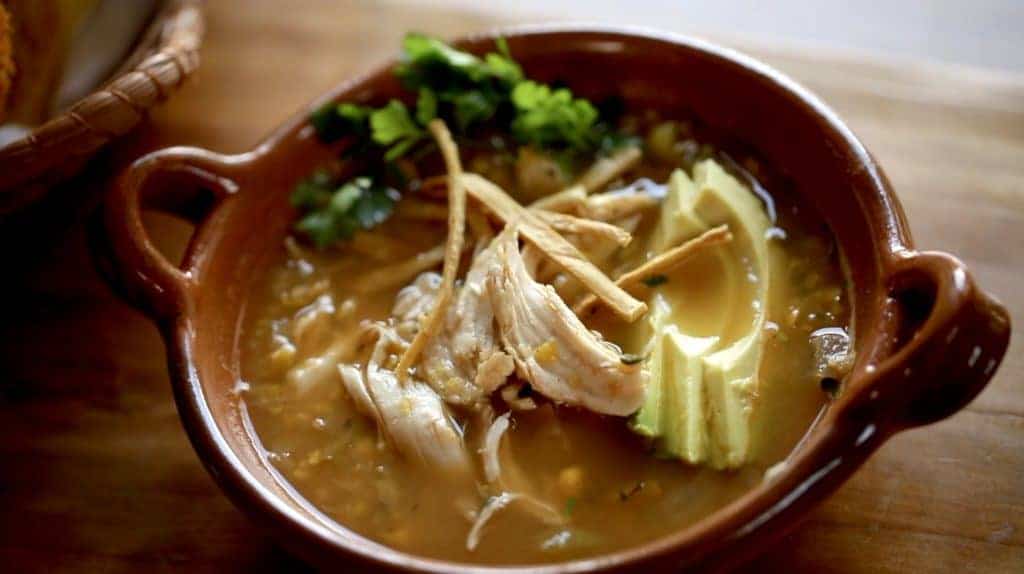 You can also make a batch of my easy cornbread recipe to go with it and freeze that too! Cornbread reheats beautifully in the microwave, wrapped in a paper towel.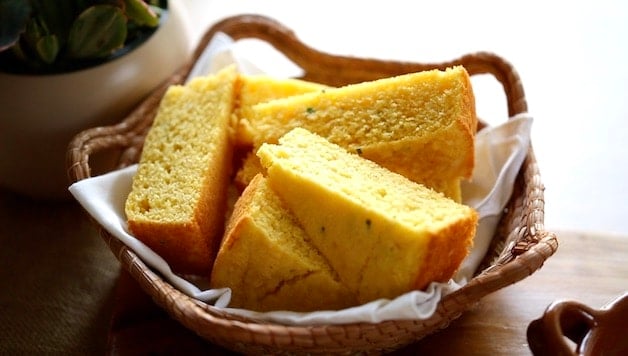 The Frozen Meat Recipes
It was interesting to see what people were stacking in the carts yesterday during the mad rush at the grocery store. As I approached the meat counter, all that was left were the chicken legs, chicken thighs and one lonely packet of Italian Sausage.
I think people think that chicken legs and chicken thighs are the less desirable cuts of meat, but I say au contraire! If you found yourself left with these cuts, these recipes will make you rethink your luck!
This sheet pan chicken recipe comes together in 30 minutes in the oven with only one pan to clean! (Save that soap!)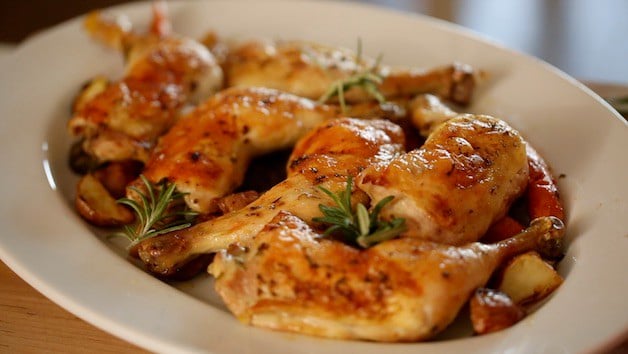 This recipe also uses hardy vegetables that will also last in your fridge like potatoes, carrots, and Brussels sprouts. But if potatoes are all you have, it's still great with just those! Swap the fresh rosemary for dried if need be.
This One-Pot Chicken and Potato Recipe is THE recipe for bone-in, skin-on chicken thighs. It's so delicious and easy, and another great way to use up those potatoes! Really any potato you have on-hand will work.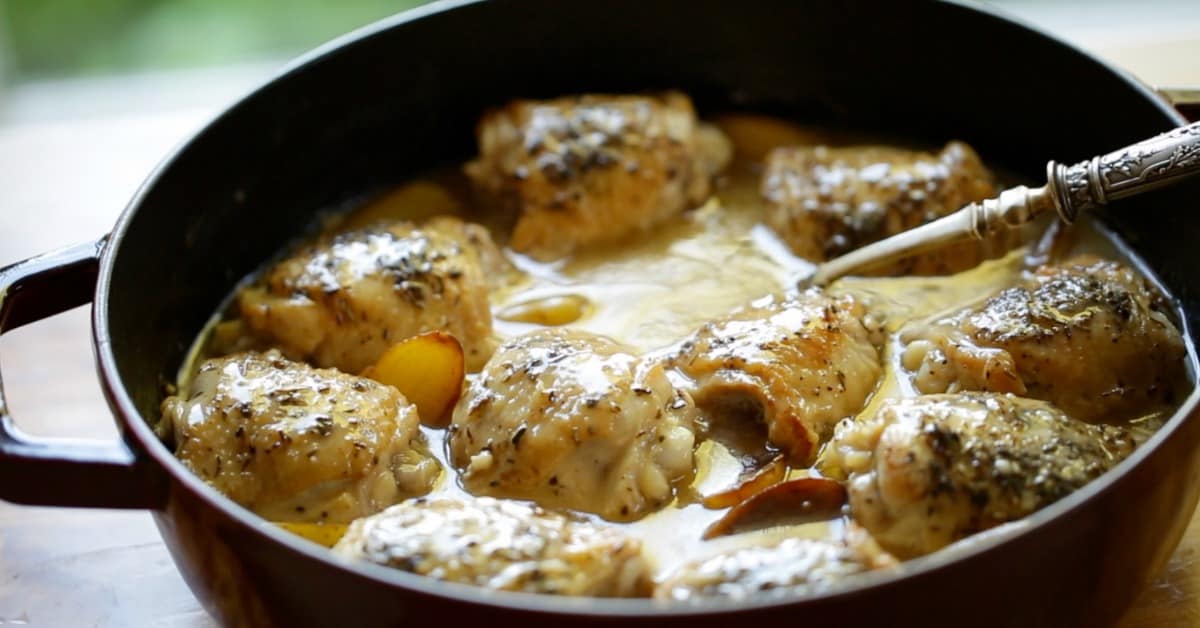 It also uses a lot of shelf-stable condiments and seasonings like Herbs de Provence, Dijon mustard, Worcestershire sauce, chicken broth, and white wine (but don't worry it only uses ¼ cup for those who are stockpiling wine!).
OK, if you threw a packet of Italian Sausage in your cart use it for this fantastic white bean and sausage soup! You can freeze the sausage and defrost it when you want to make it or make it the soup now and freeze the soup.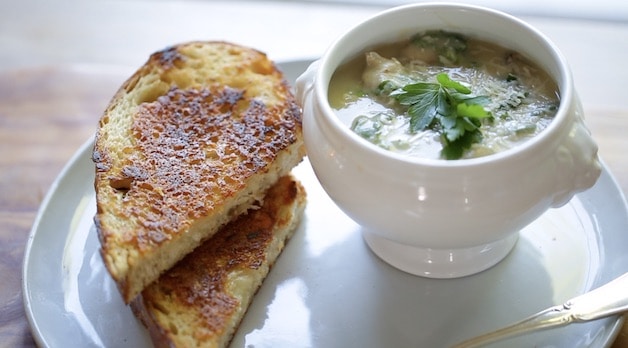 It also uses up those canned beans and instead of the fresh kale use frozen spinach instead!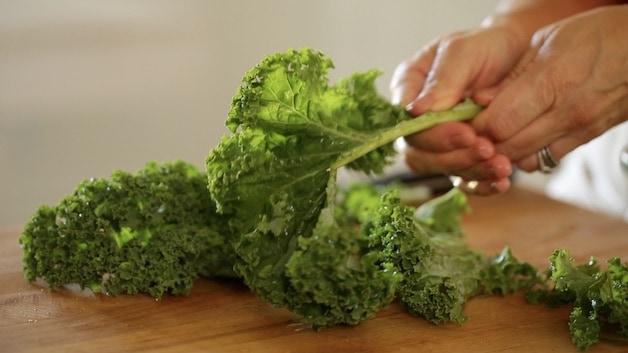 Curry Recipes for a Self-Quarantine
These recipes use curry paste, or curry powder, frozen protein, long-lasting vegetables, and shelf-stable coconut milk
This Shrimp Curry Recipe comes together in 15-minutes or less and is so flavorful and delicious! You can use frozen shrimp, and if you don't have the fresh cilantro that's OK. Dried will work too!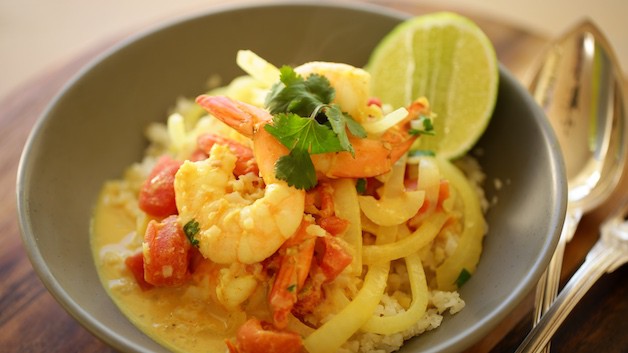 It pairs really well with Frozen cauliflower rice too!
This Vegetarian Thai Curry is a fantastic recipe that uses long-lasting vegetables like sweet potatoes, cauliflower and kale. If you don't have any kale on-hand you can use frozen spinach too!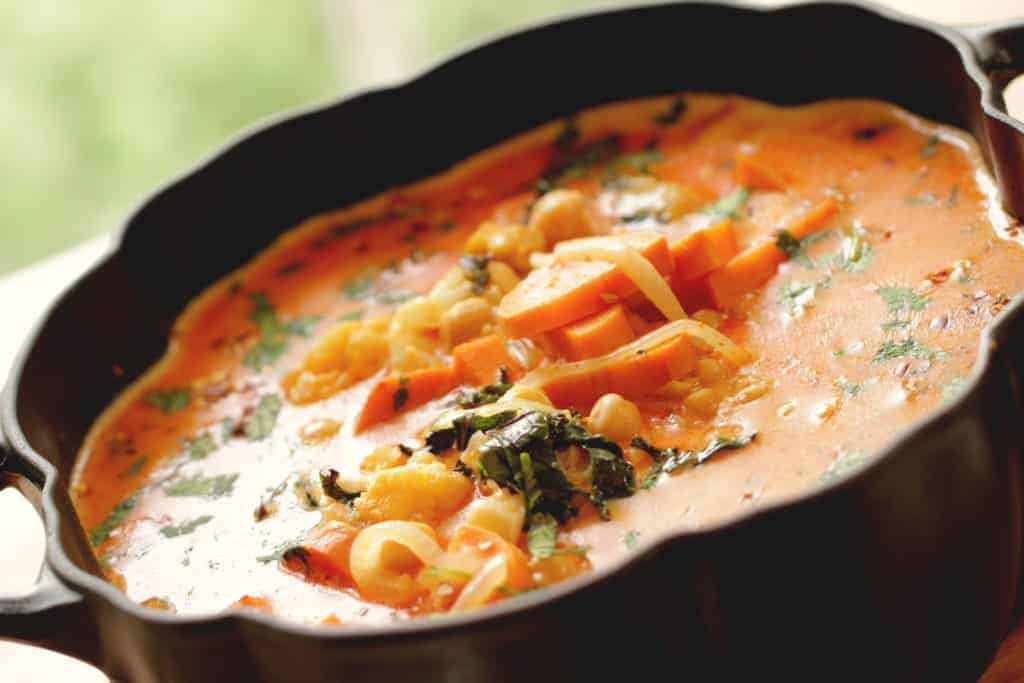 The Pastas and Grains
Pasta and grains are also wonderful go-tos for quarantine cooking! These are some of my favorite pantry recipes that will keep you well-fed.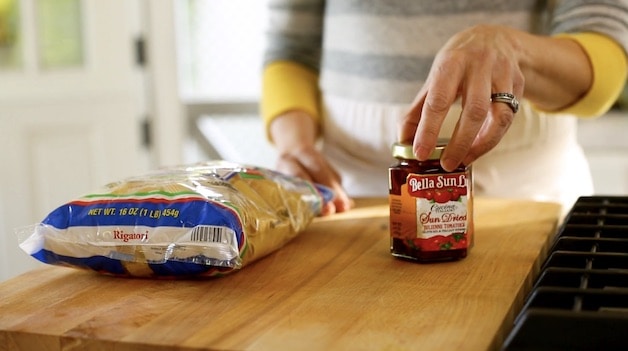 This pantry pasta recipe can be easily modified for what you have on hand. No fresh parsley? Use dried parsley. No butter or milk? Omit the cream sauce and just make a sundried tomato pesto with the pasta or make it creamier with some Almond milk. Add some chopped kalamata olives for additional flavor!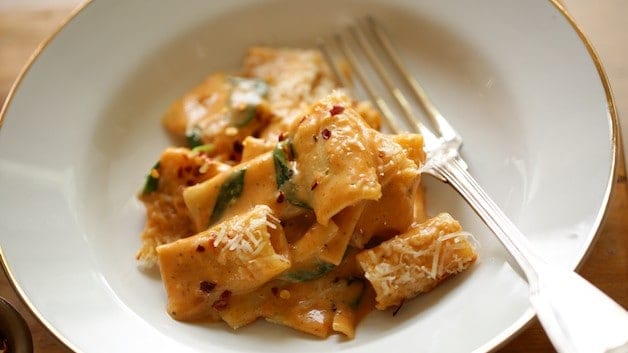 This baked mac and cheese recipe uses simple ingredients you probably still have on hand. It also uses up stale bread for the bread crumbs! Or make a big batch now parcel it out into individual servings and freeze for later. It reheats beautifully in the microwave.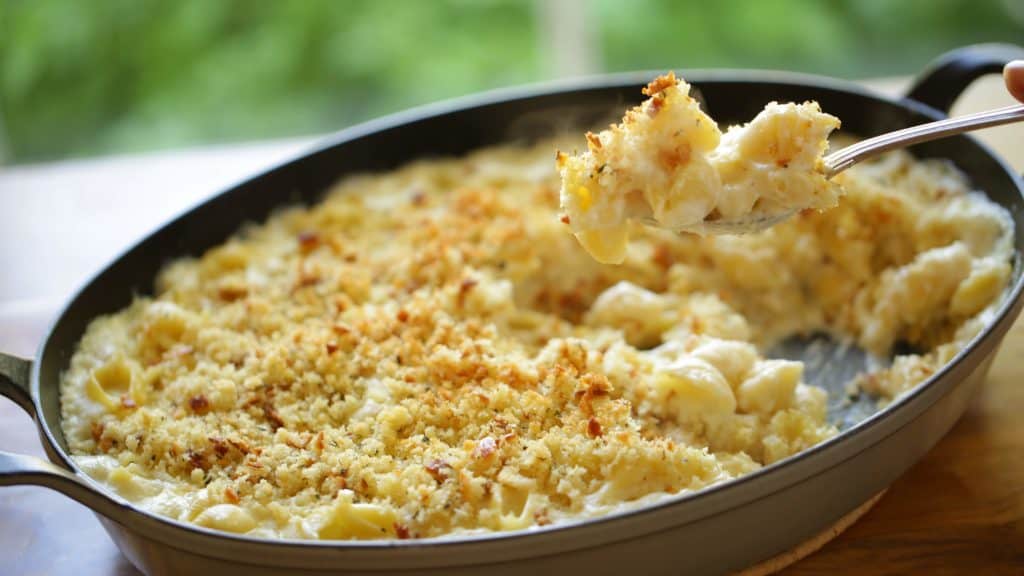 This Couscous Salad with Chickpeas is a great pantry classic that uses shelf-stable couscous, dried fruits, nuts and canned chickpeas. No fresh mint? Use dried mint or dried parsley instead!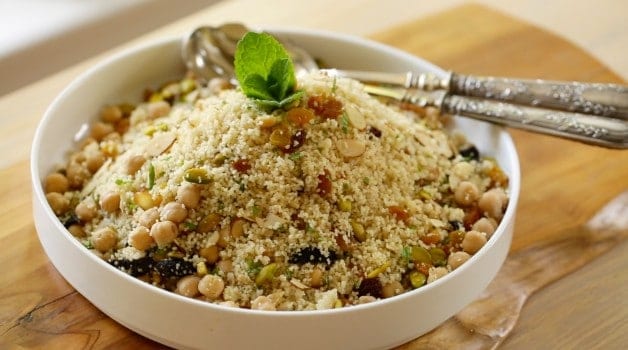 This Quinoa with Curried Vegetable Recipe is a fantastic Quinoa recipe that will make for a great vegan dinner idea. Uses long-lasting carrots, onions, and cauliflower. No need for the cauliflower to be purple cauliflower, regular cauliflower works too! Or swap the cauliflower for canned chickpeas instead.
Self-Quarantine Breakfast Recipes
Saturday mornings at the local pancake house may be postponed for a bit, but not to worry you can make these breakfast goodies at home with basic, shelf-stable or frozen ingredients. Being stuck at home for a self-imposed quarantine is no fun for the kids, make the morning feel special and a lot more fun by making a special breakfast for them. These are some of our favorites!
This blueberry waffle recipe is our go-to waffle recipe. Light and airy and SO crispy too! No fresh blueberries? No problem you can use frozen blueberries or dehydrated berries too!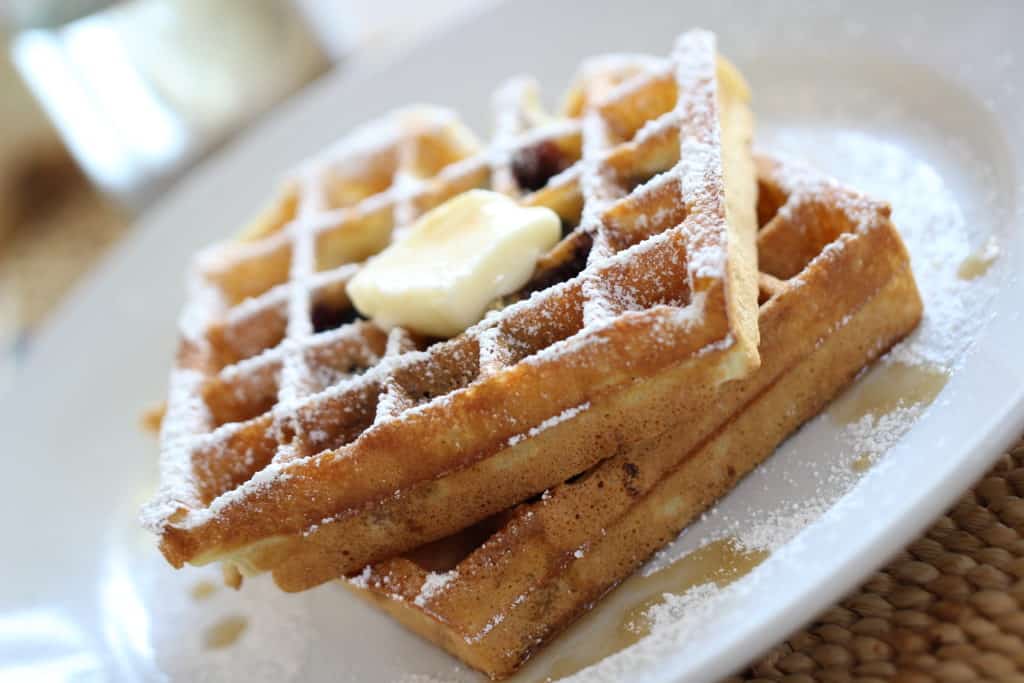 Yes homemade crepes are totally do-able ad not something limited to iHop! Follow my 6 Foolproof tips for getting perfect results! They're also a good excuse to crack open the Nutella! These times call for a few simple pleasures.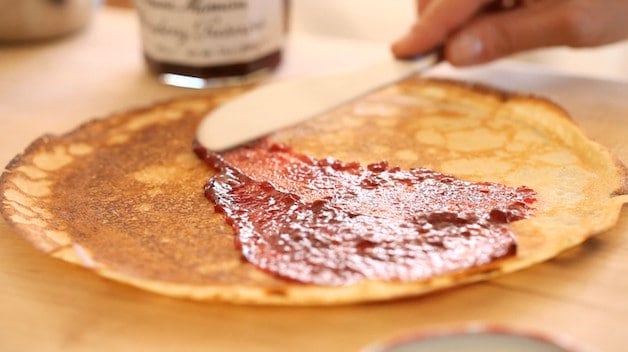 I love this Cappuccino Muffin Recipe because there aren't a lot of fresh ingredients in it, aside from the milk and eggs. And yes you could use Almond milk too!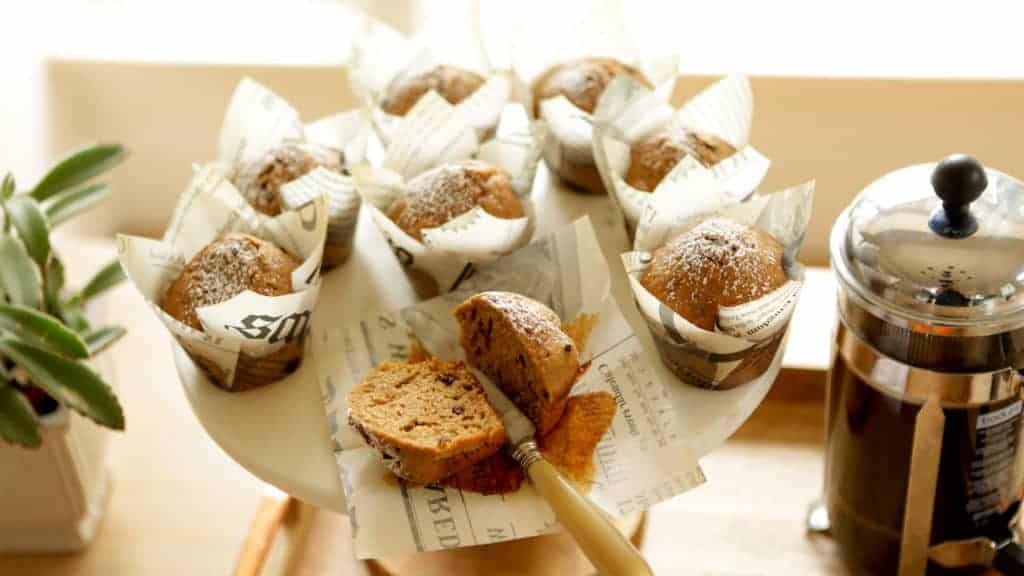 These Frozen Oatmeal Cups are a great way to preserve fresh fruit you may have now and freeze for later! Or you can also make these without fresh fruit and use dried fruit instead. These are also a great alternative to milk and cereal for breakfast for the kids. If you run out of butter, use a drizzle of honey instead. The honey is a good swap since it will also add richness and flavor too!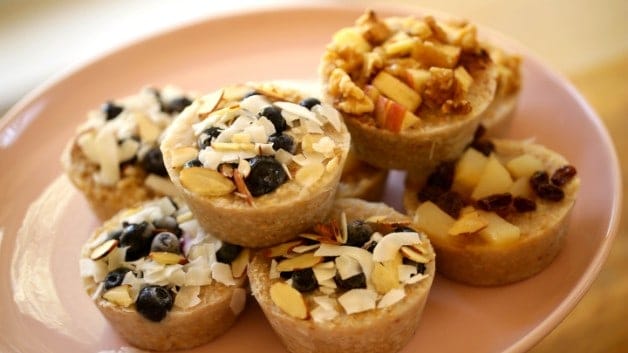 The Casseroles
You can't beat a hearty casserole for bringing a sense of comfort and warmth while staying at home. These casseroles are my favorite for "make ahead and freeze" recipes. Either freeze it as one large portion or place into individual freezer containers for a single-serve option too.
Yes, Tartiflette it's over-the-top and decadent, but it will certainly calm the nerves make you feel better! It also uses potatoes, onions, and bacon which will last pretty long in the fridge. No brie? That's OK you could also cover with just the shredded cheese.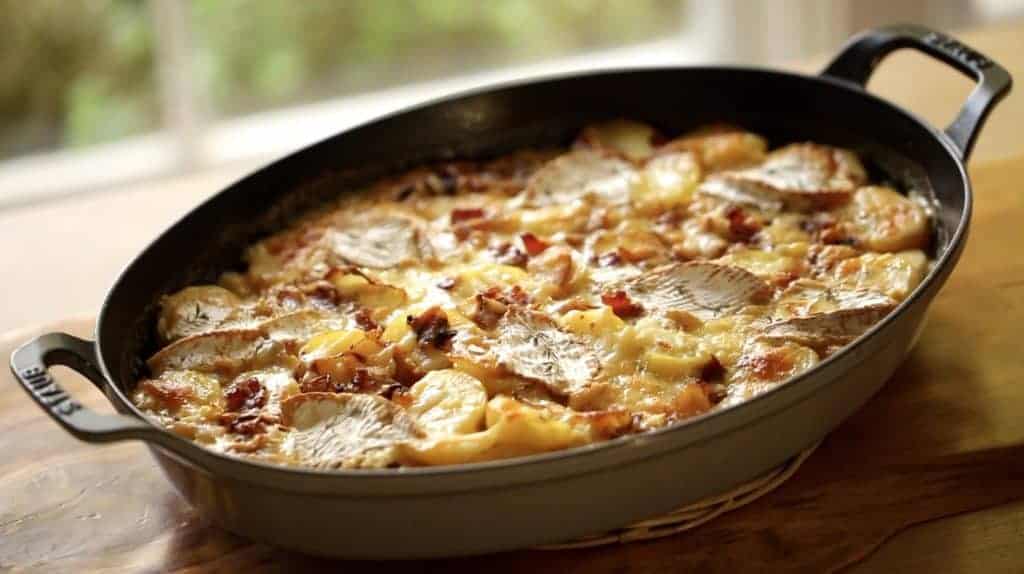 Nothing warms the body and soul like chicken and biscuits. This recipe is a great one to make this weekend while the dairy is still fresh and freeze it as individual portions for when you need a break from all the soup!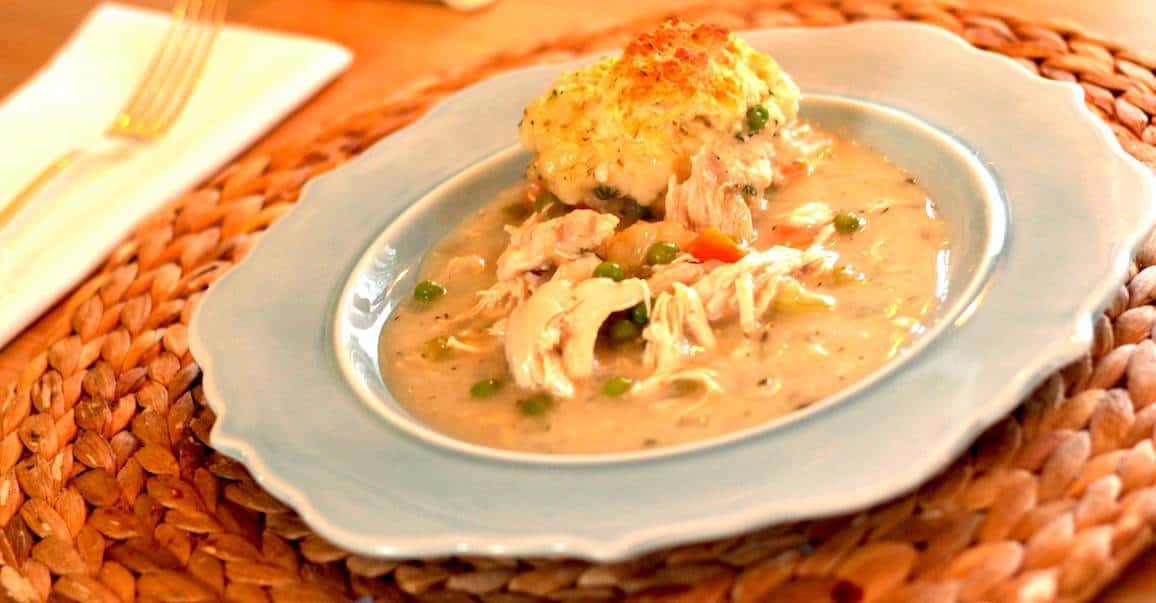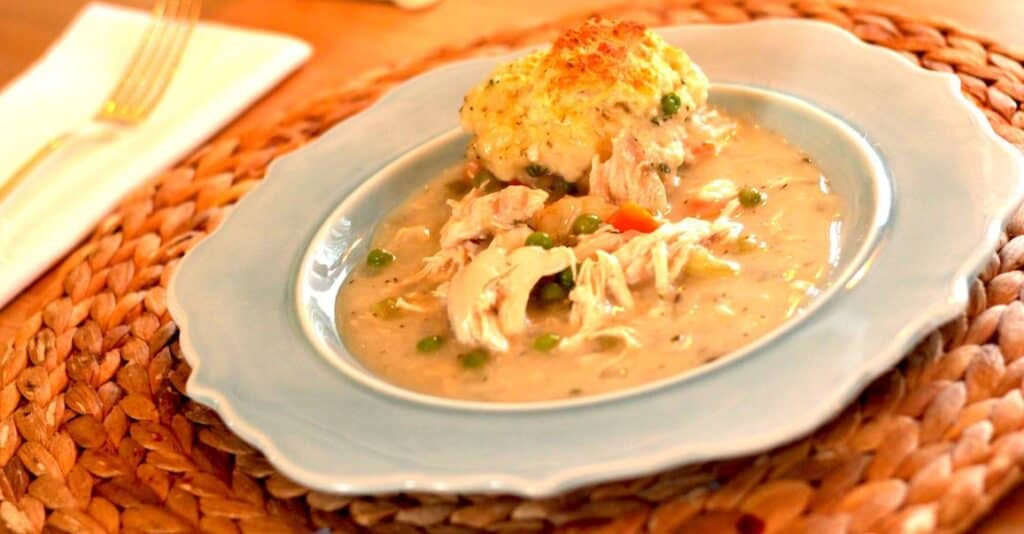 If you were lucky enough to snag a package of ground beef, a classic lasagna is a great casserole to make that will yield at least 9 portions. It's the meal that keeps on giving.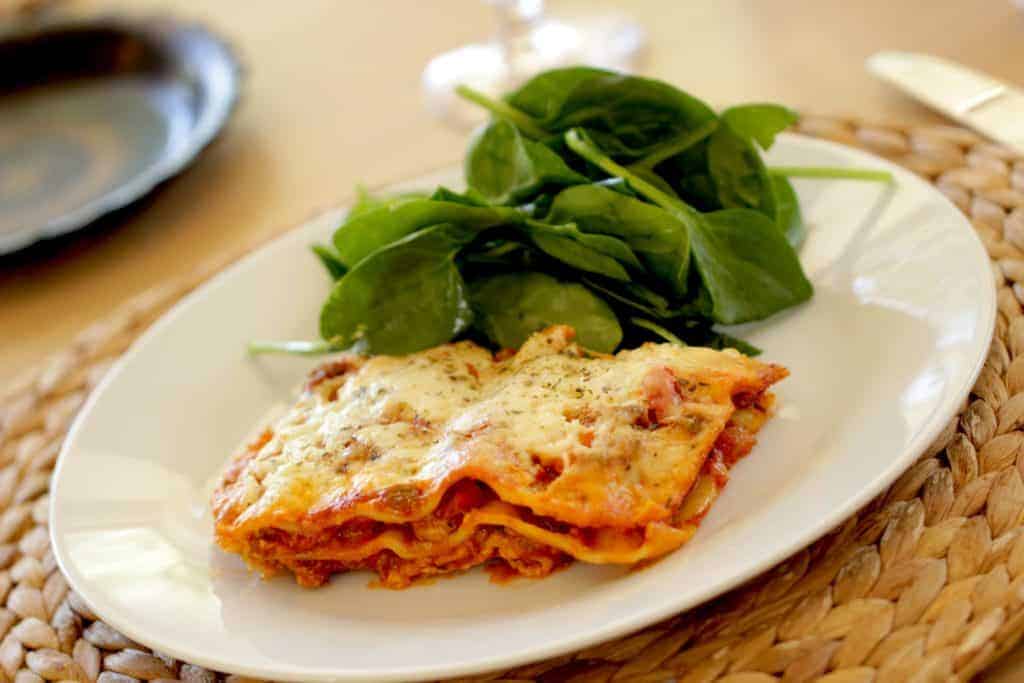 Normally, I like to make my Enchiladas Suiza Recipe with fresh tomatillos, but it's still pretty good with canned tomatillo sauce. Serve with rice and beans and this casserole will make everyone pretty happy for a few days.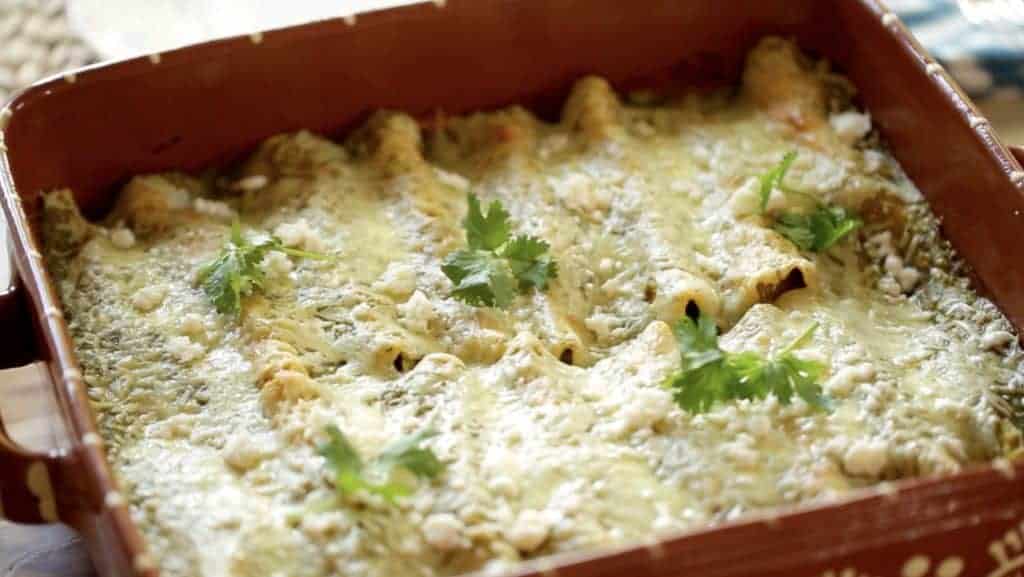 Dessert Recipes During a Self-Quarantine
OK, let's face it all this time sitting at home deserves a few indulgences now and again. A couple of good baking projects will also keep the kids from fighting or zoning out on their iPads! Here are a few of our favorites that use a lot of pantry basics.
This fudgy brownie recipe uses 2 types of chocolate, but you can totally use just one kind and swap the bars for chocolate chips! Just keep the chocolate quantity the same.

This is a great simple cookie recipe that is SO delicious too! It needs very few ingredients and is a great way to use up the cornflakes if you've run out of milk!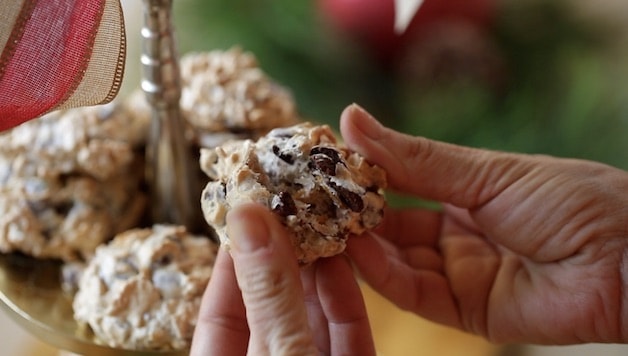 Bread going stale and bananas getting too ripe? Put both to good use in these Banana Chocolate Bread Puddings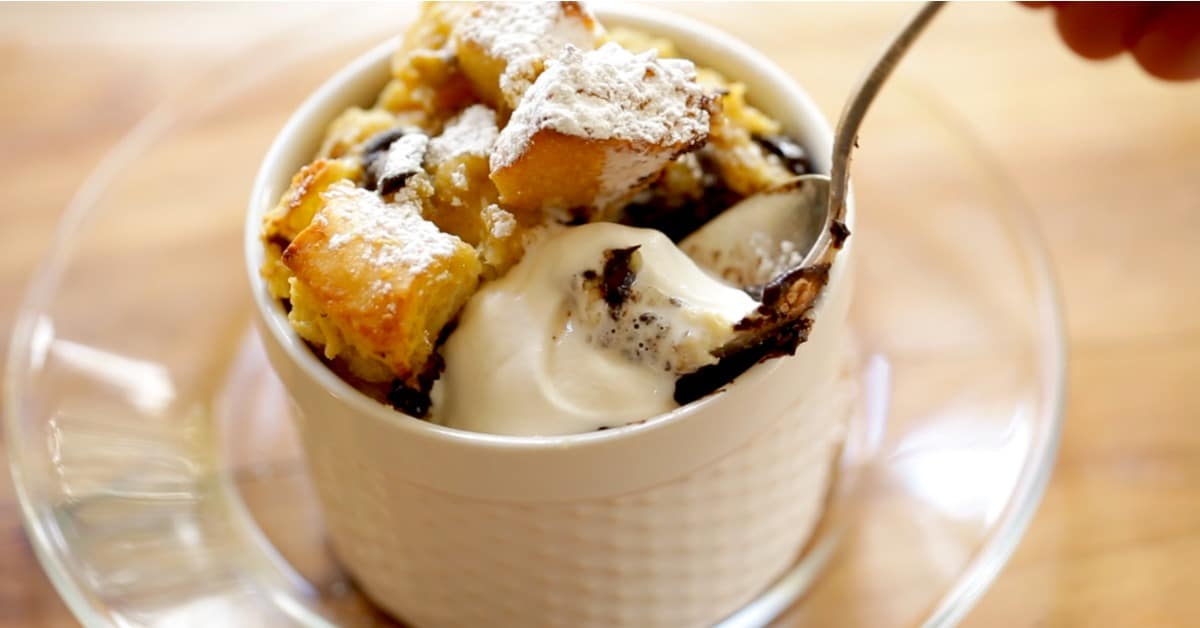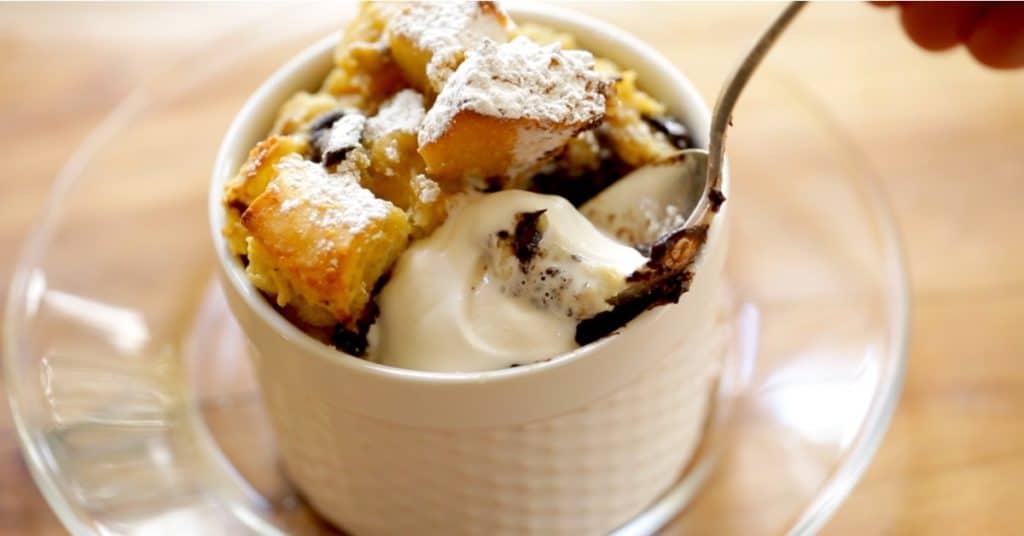 Or this is another great way to use up those bananas! Freeze them and then when the craving strikes make this unbelievably moist and delicious chocolate banana bread recipe! Or go the classic route for my Ultimate Banana Bread Recipe.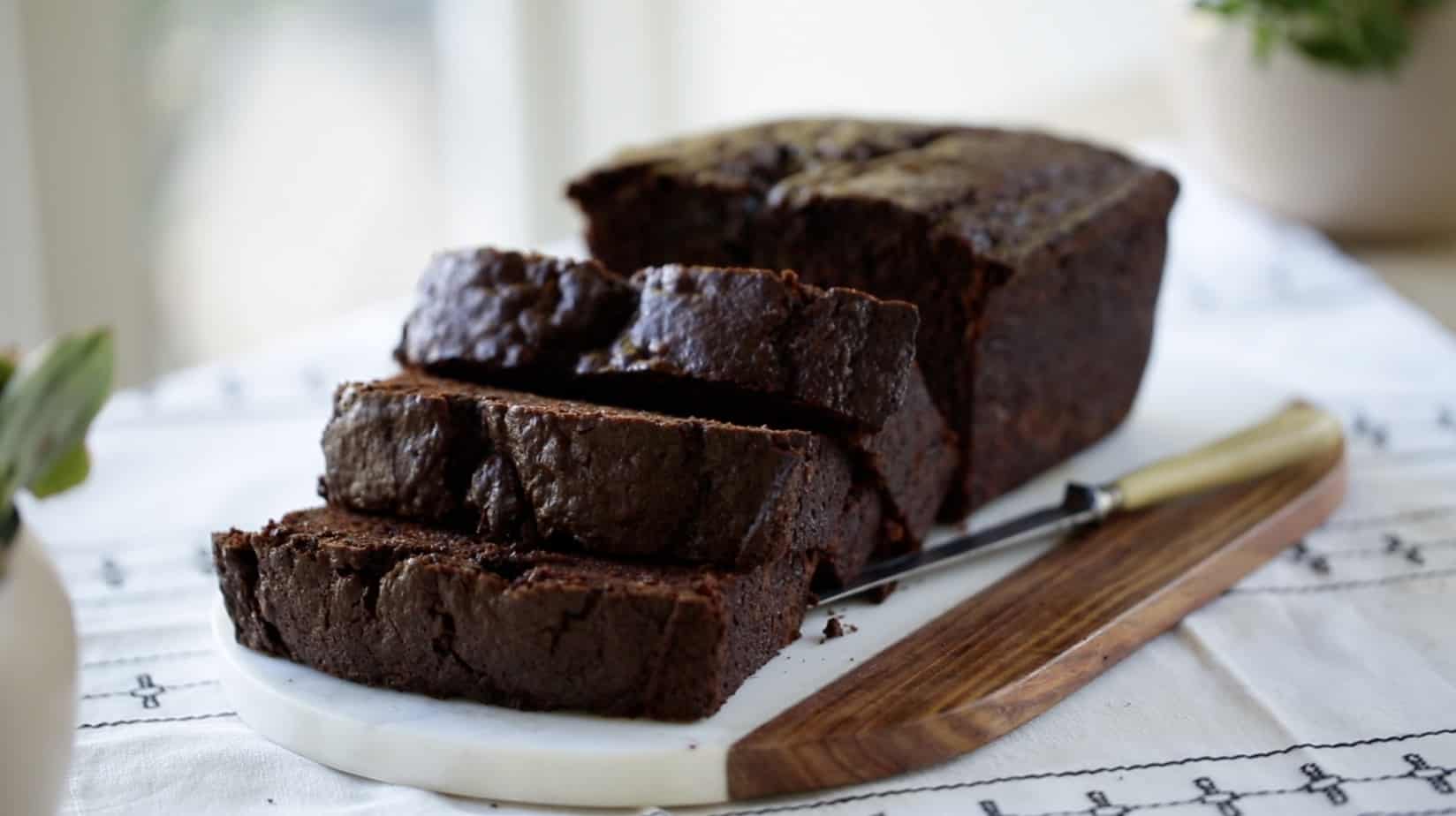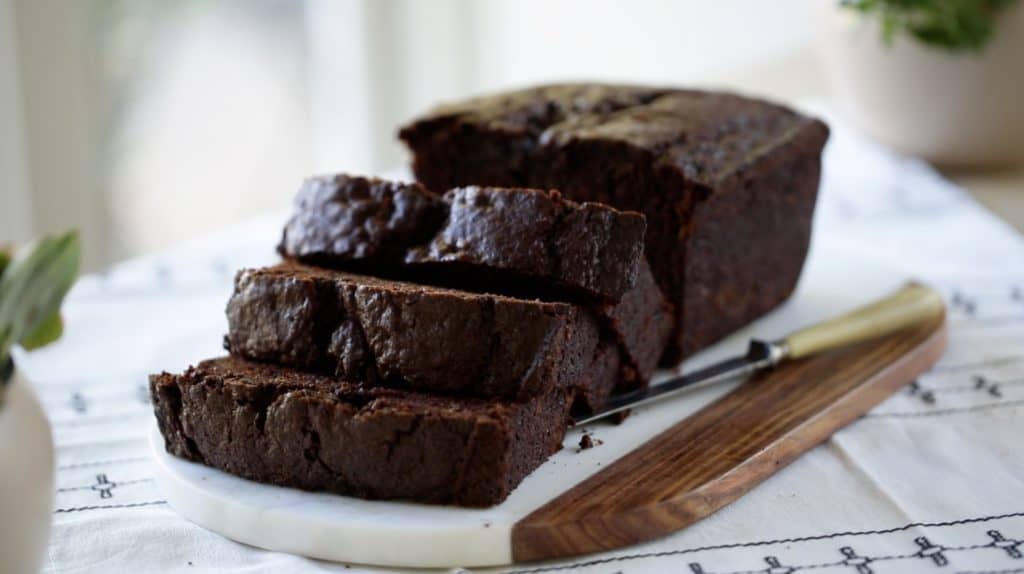 I hope these recipes keep you well-fed during the self-quarantine.
Leave me a comment below and let me know
what you are making at home?
Share your ideas too!