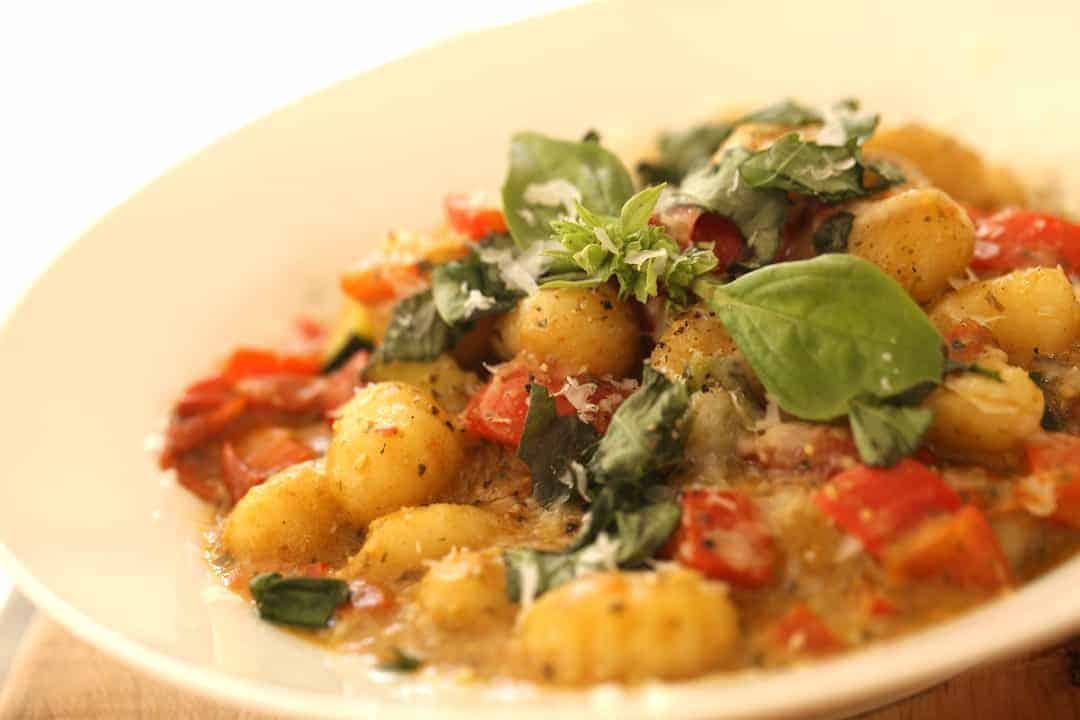 Perhaps it's my Italian background, but anything with tomato and pesto in it, I'm there!  Toss with some fresh veggies, basil and gnocchi and you'll have one fantastic dinner, in LESS THAN 15-MINUTES! Seriously!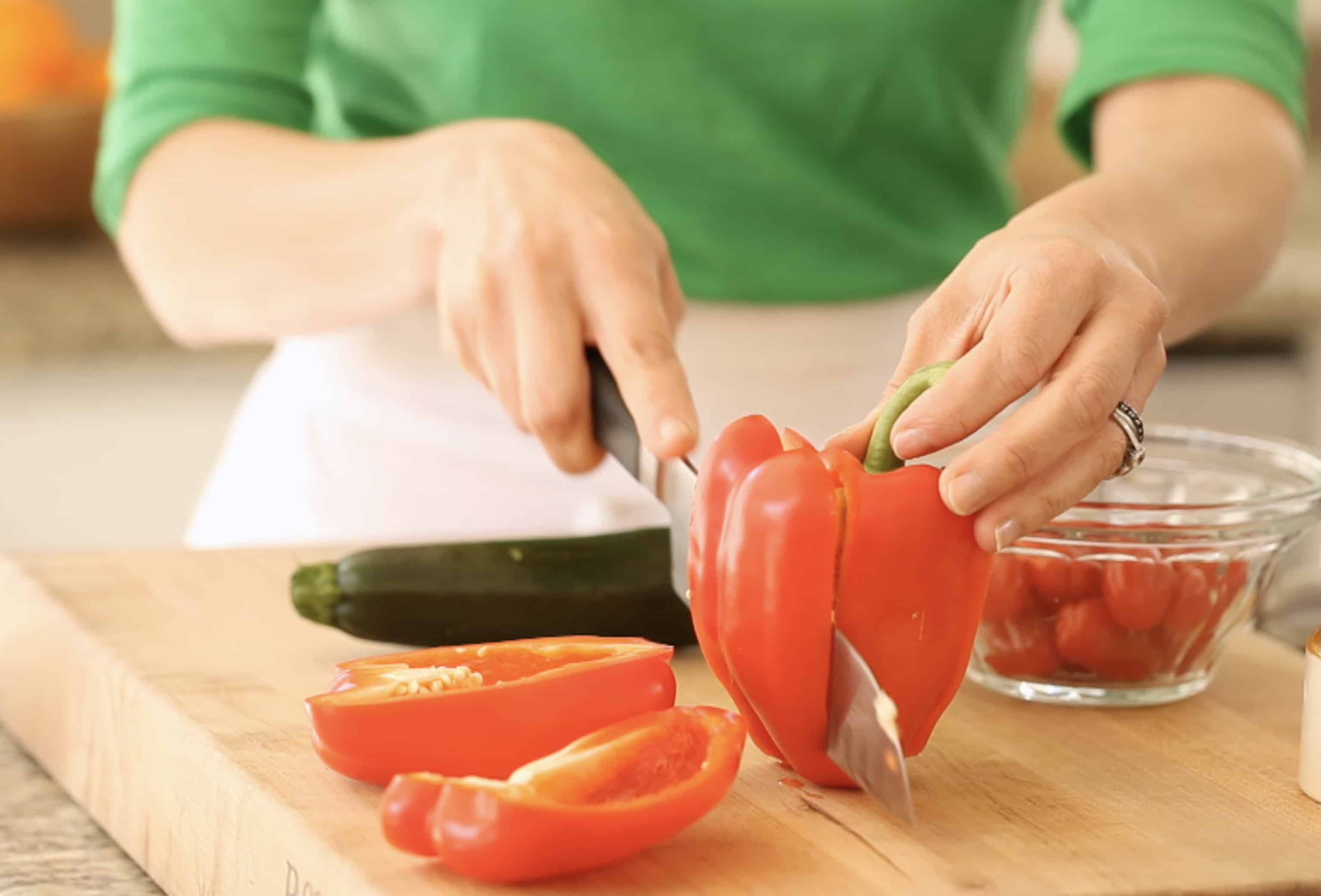 If you don't believe me, you can watch my "Real-Time Demonstration" below to see how quick and easy this dinner comes together! Happy Cooking! xx
SUBSCRIBE TO MY YOUTUBE CHANNEL and never miss a recipe! (It's Free!) and new videos post each Saturday.  Looking for my 15-Minute Dinner Ideas? How about a yummy Chicken Dijon, yep done in 15-Minutes!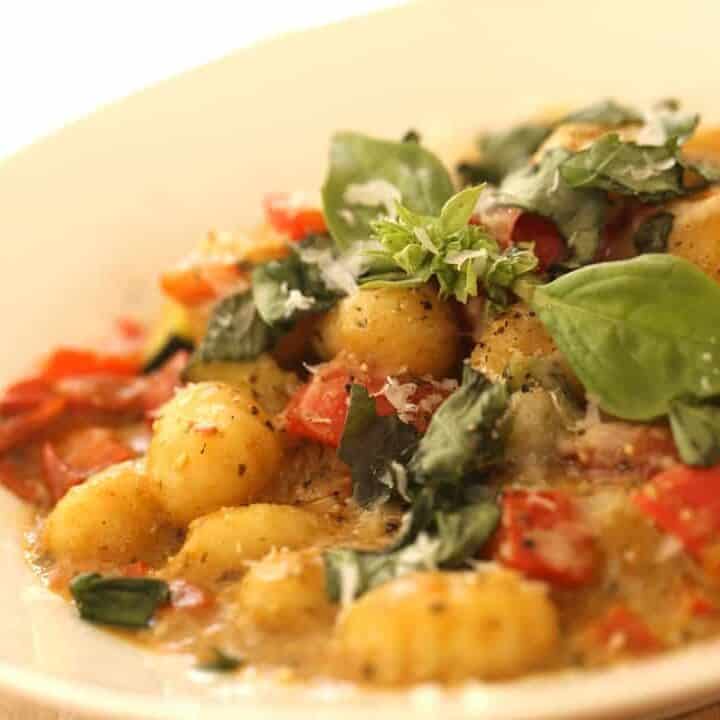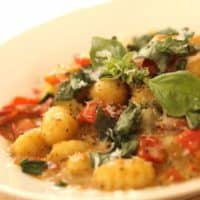 15-Minute Gnocchi Pesto
Ingredients
1 lb (450 g) package of gnocchi
1 tbsp (15 ml) olive oil
1 red pepper, diced
1 zucchini, diced
½ cup (75 g) of red cherry tomatoes, sliced in half
1 clove of garlic, minced
¼ cup (60 ml) of pesto
salt and pepper to taste
¼ cup (22 g) freshly grated Parmesan cheese
2 tbsp (30 g) fresh basil, roughly chopped
Instructions
Set a pot of hot, salted water to boil, cover with a lid to help boil faster! Meanwhile prep the "Italian Vegetables" vegetables.
Sautee in batches starting with the pepper first for 2 mins, then the zucchini for 2 mins and then the tomatoes.
Once vegetables soften, add the garlic cook for 1 min, then add the pesto, combine with the veggies and season with salt and pepper to taste. Keep warm over low flame.
At this point if sauce appears too thick, go ahead and add some pasta from the boiling gnoochi to thin it out.
Then drain the gnocchi, add it to the veggies stirring to coat. Portion out into bowls, top with the parmesan cheese, and freshly chopped basil. Et voila dinner is ready in under 15 mins!