7 Easy and Delicious Dinner Ideas for Picky Eaters
If you are dealing with a picker eater, or picky EATERS, you've come to the right place! Here are 7 easy and delicious dinner ideas to please even the pickiest of palettes!
These main course recipes were selected based on the feedback I've received over the years, of my top recipes that have been enjoyed by even the finickiest of eaters!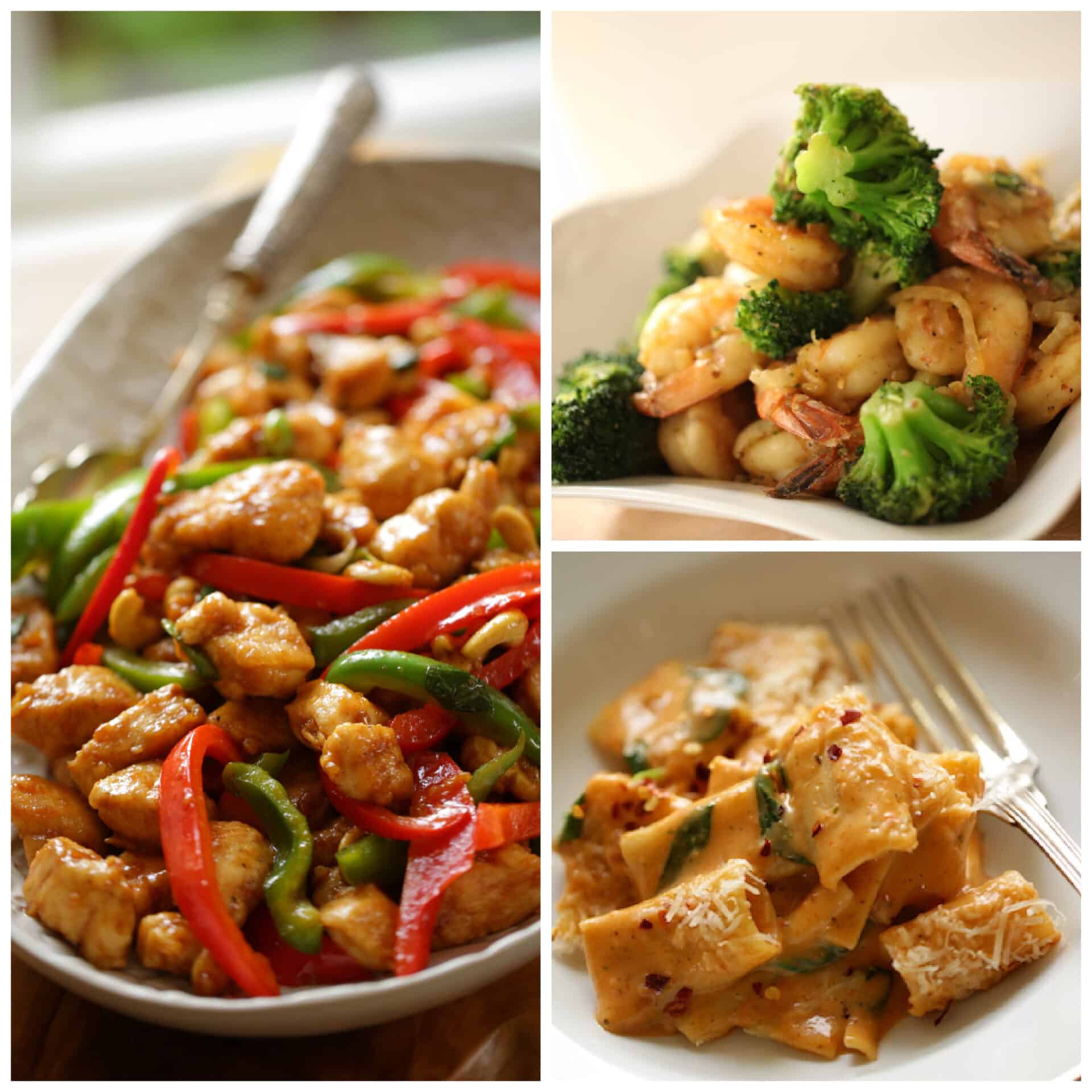 First, Some Words of Encouragement!
Food battles can really wreak havoc on the family. Not only for the picky eater in question but for the person preparing the meals too!
No one wants to spend countless hours shopping, cooking, and cleaning only to hear "Yuck!", or "What's That?" or "I don't like this weird thing!". Talk about deflating!
But I recently heard a wonderful bit of advice on the Raising Good Humans Podcast a fantastic resource for parents BTW! You'll love Dr. Aliza Pressman. So much great advice! And she did an episode on Tots To Teens How-To Deal With Picky Eaters and the guest expert said when dealing with food battles and presenting a new dinner you just say, "You can have as much or as little as you like of this". And then just leave it like that!
Talk about the weather, what everybody learned at school that day etc. Let them come to the new foods gradually and on their terms (taking a little or a lot) and I can honestly say from my own "picky eater" field notes this piece of advice is working!
I also am a fan of the old piece of advice that claims you need to try something seven times before you can honestly say you don't like something! My kids absolutely hated these Slow Cooker Tacos when I started making them, but I just kept serving them up and after about 7-8 times later they were hooked! So sometimes it just takes "normalizing" a dish to turn a picky eater around.
For The One Who Only Eats Pasta
Get them outside their comfort zone, just a tiny bit, with my Creamy Sundried Tomato Pasta Recipe.
It's kind of like pasta and tomato sauce (but better!) and creamy and decadent so there's this comfort food factor.
It uses basic pantry staples, so you can make it on a whim.
And it allows you to sneak in some extra vegetables too!
Serve with freshly grated parmesan and red pepper flakes on the side for added flavor and heat!
If you think you could push the envelope a bit farther, try my Baked Stuffed Shells with Italian Sausage. This recipe has even more veggies in it and the added protein of the sausage.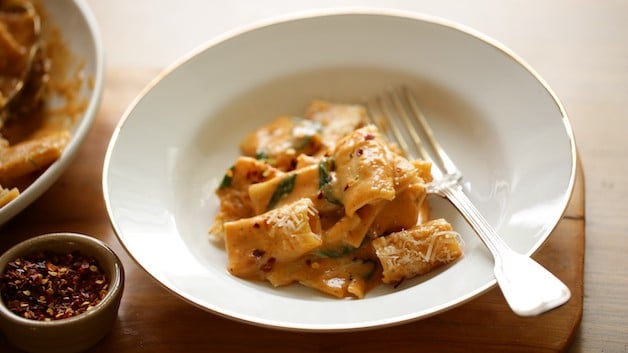 For The One Who Prefers Just Meat and Potatoes
This One Pot Chicken and Potato Recipe is sure to be a picky eater's dream come true!
It's simple, delicious, and comforting on a cold winter's night.
The chicken thighs are so moist and tender thanks to all the time they spend simmering in the oven.
It's also an easy dish to prepare because the whole thing is cooked in one pot! Fewer dishes to clean up.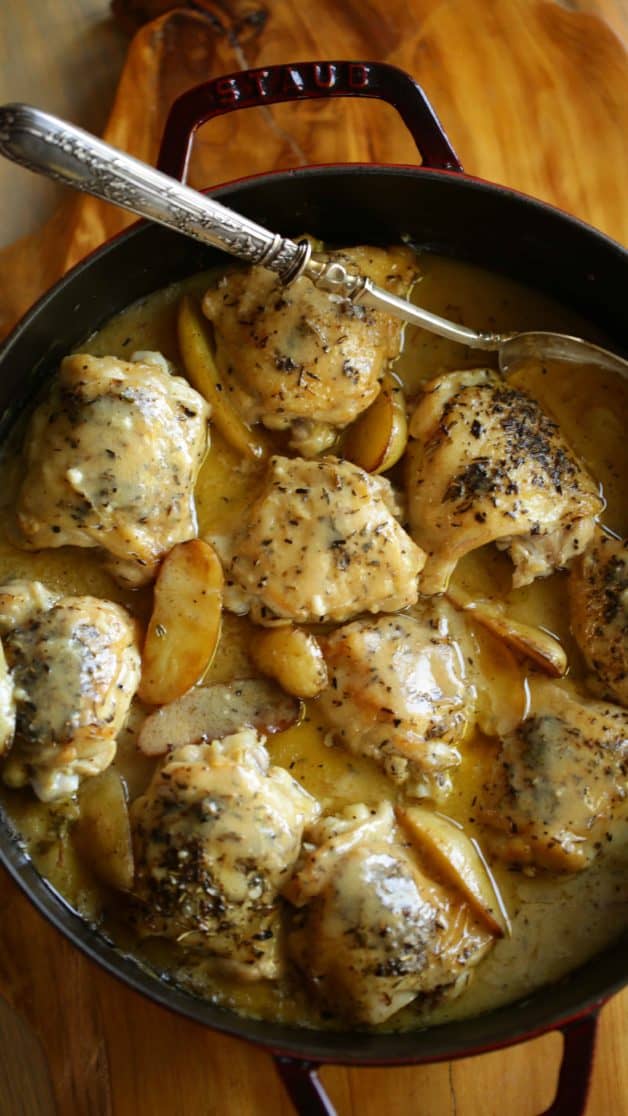 If They Will Eat Shrimp
Try to push the envelop just a bit further and add some tender broccoli, and onions to the mix.
I've found that picky eaters go for this easy Shrimp Stir Fry Recipe because the sauce is so good!
It's a simple mixture of soy sauce, toasted season oil, garlic, and a dash of red pepper flakes, tossed over the broccoli and onions.
Because the sauce is so good they just keep gobbling it up!
Serve with some brown rice or quinoa for a bit more nutrition and protein.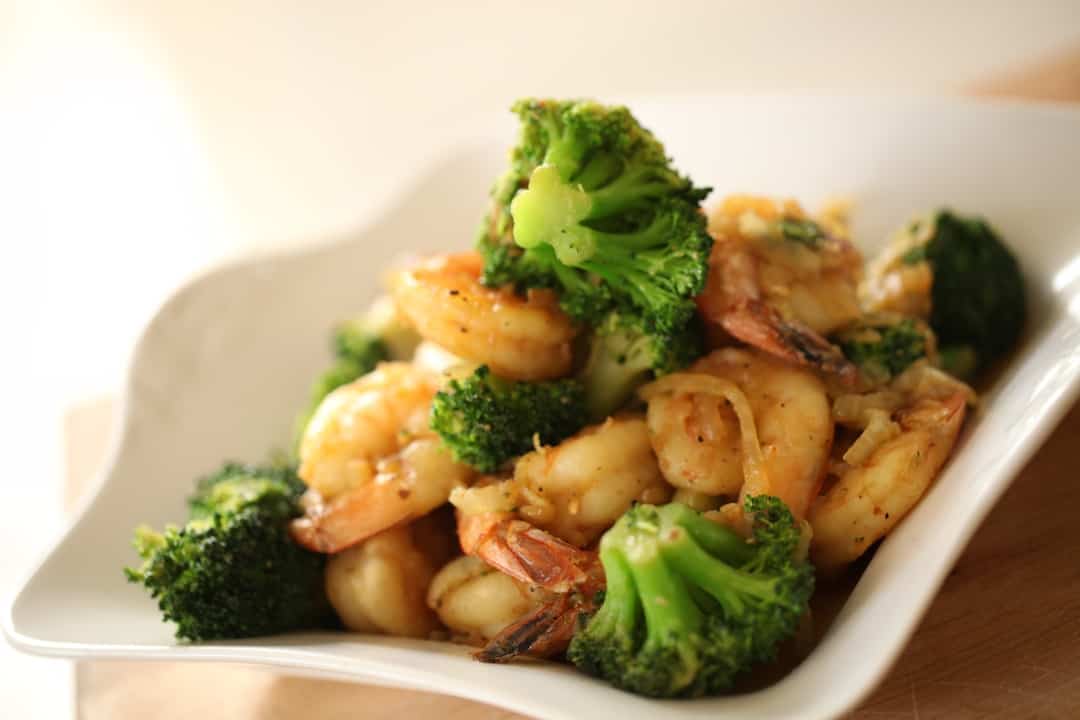 If They Only Eat Chicken
And you want to wake up their taste buds a bit try this Sheet Pan Chicken with Curried Vegetables and Couscous recipe.
I find the problem with picky eaters is that they are so used to the same dinners that their taste buds wince at anything new or unfamiliar and so the cycle just keeps repeating itself.
But if you serve them something familiar like chicken and vegetables but add a few new flavors, like curry powder which is warming, and sweet and couscous which is sort of like rice, they actually warm up to it more since they are in semi-familiar territory and aren't going too far afield!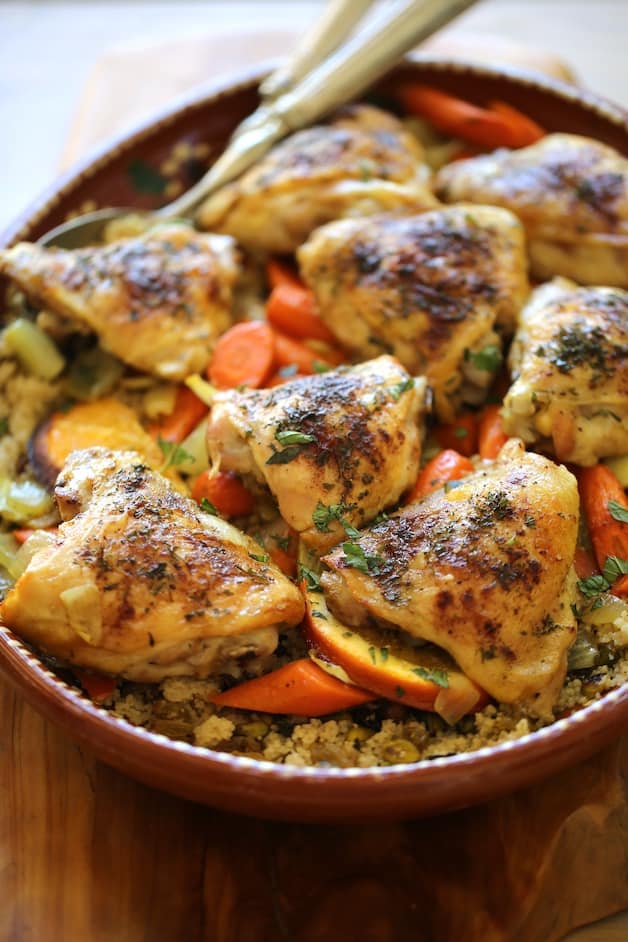 For The Picky Vegetarian
Newly minted vegetarians can be tough because they may not have embraced all the wonderful flavor combinations veggies can provide.
But I find this Creamy Pesto Gnocchi with Italian Vegetable Medley fits the bill! It's loaded with tomatoes, red peppers, and zucchini. All that heat-loving vegetables. And I find if it "grows together, it goes together!"
And the best part is, it comes together in 15-minutes or less! Thanks to the store-bought gnocchi!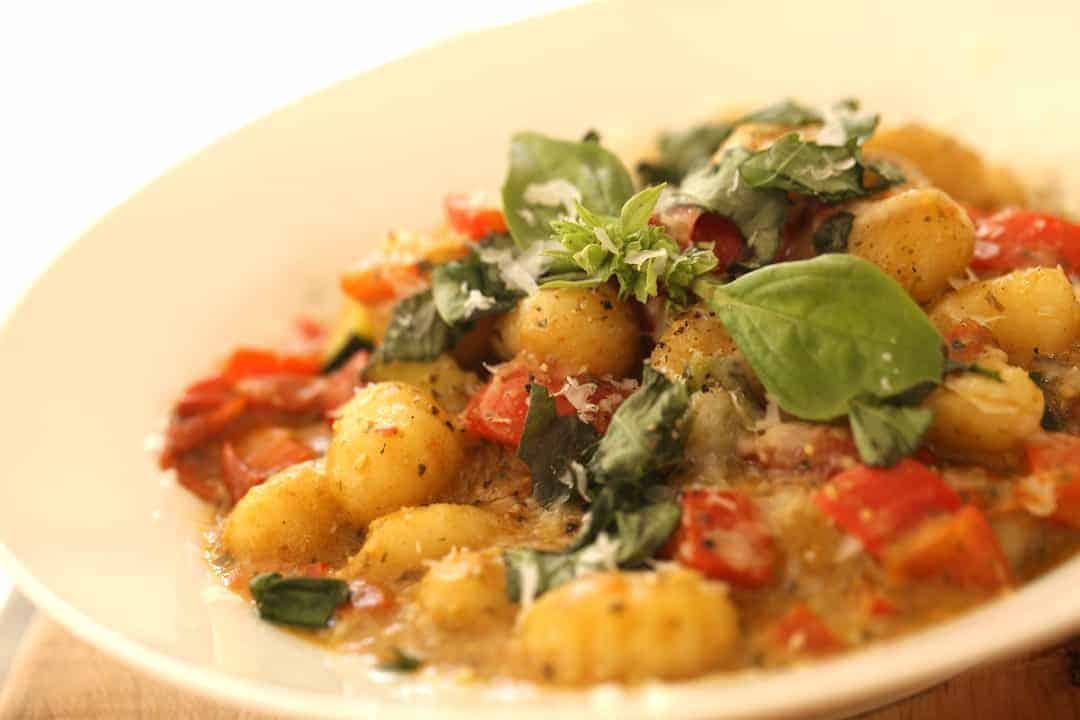 If They'll Eat Anything With Cheese
You are in luck! Because this cheesy Artichoke and Spinach Chicken Bake Recipe is a perennial favorite with picky eaters!
It must be the gooey bubbling cheese on top that hides the spinach and artichokes underneath, but once they try it they really love the lemony flavor of the artichokes which mingle nicely with the savory sauce.
The small bits of spinach is too hard to pick out so I find that just gobble that up too!
Serve this with my sour cream mashed potatoes or my buttery and garlicky smashed potatoes to round out the meal.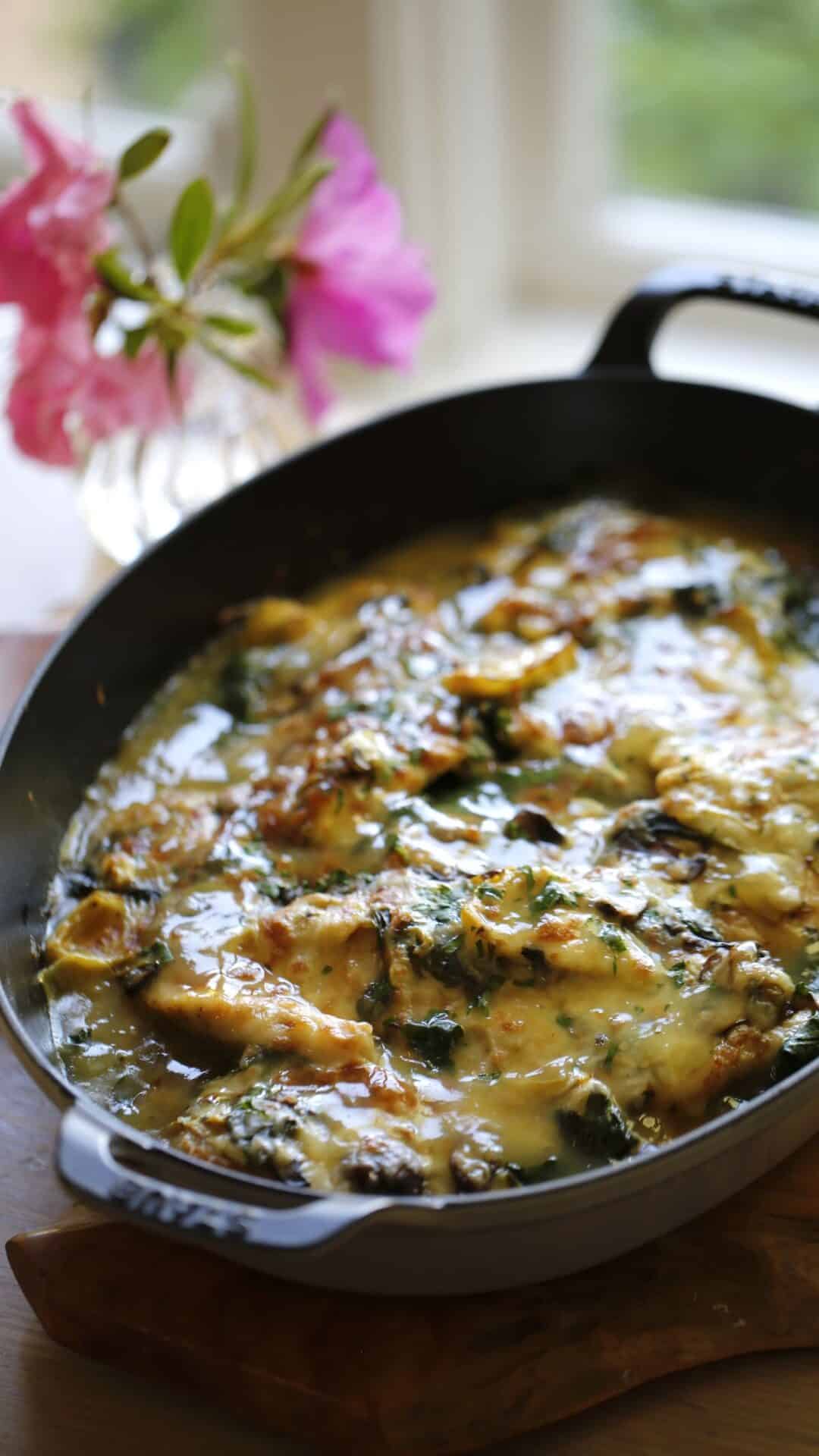 If Chinese Take-Out Is On Speed-Dial
And you didn't think you could make good Chinese at home, guess again! This Cashew Chicken with Peppers recipe is a BIG hit with my kids who are the pickiest of eaters!
It's the sweet sauce, buttery cashews and sweet peppers that lures them in.
For an even sweeter sauce try my Orange Chicken recipe another great take-out-inspired recipe you can easily make at home!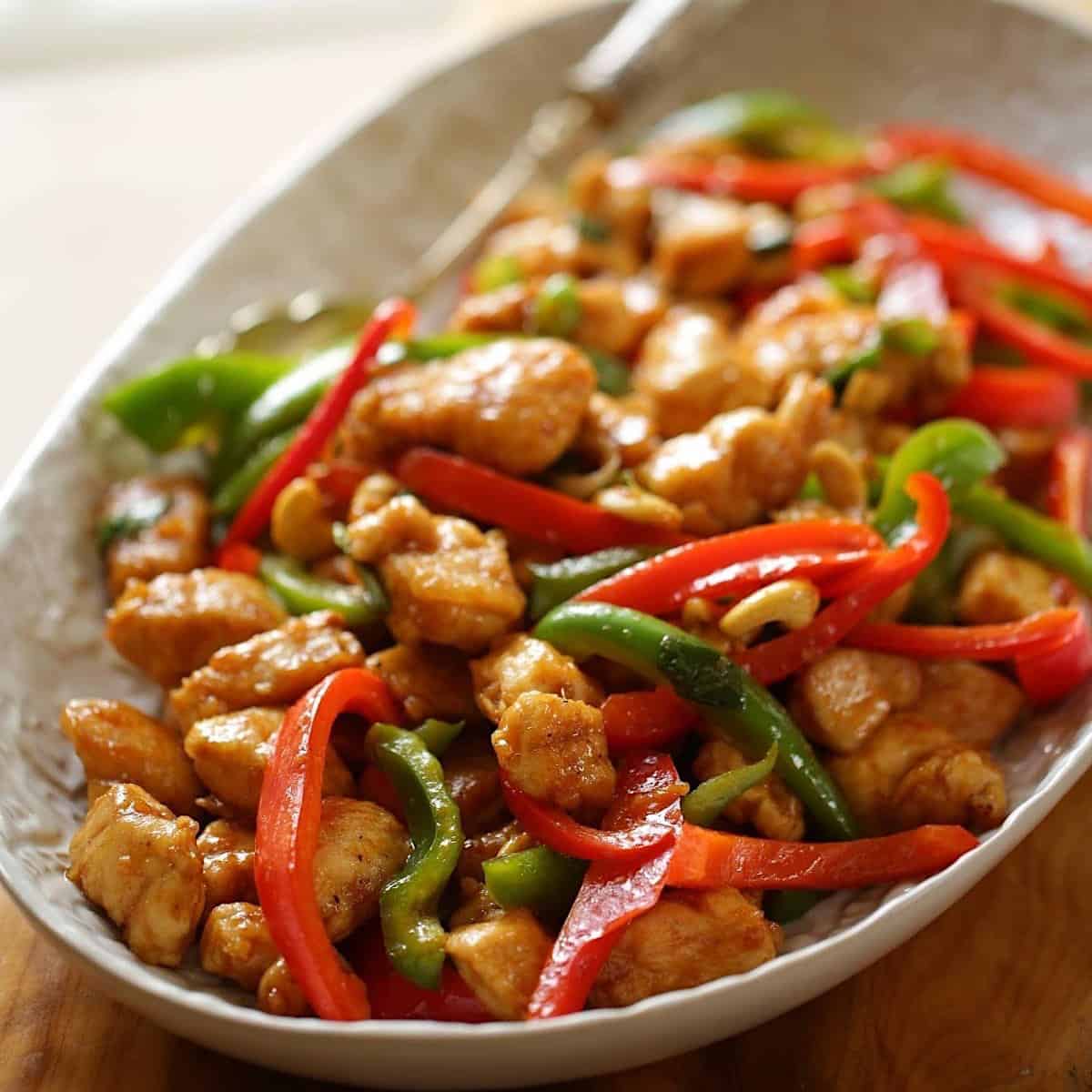 If They'll Only Eat Pasta with Butter
Good ol' noodles and butter, the standby in the picky eater arsenal (I know I've been there too!) if you are finding yourself with pasta and butter on repeat and need a way out, try my Chicken Fettuccine Alfredo recipe.
The pasta will be familiar to them, and the sauce is creamy and decadent, not too far from butter, and you can sneak in a few mushrooms, and chicken into the mix.
If the mushrooms and chicken are smaller pieces than usual they just kind of overlook it and gobble it up quickly without noticing!
But if they aren't ready for mushrooms just yet, you could start with baby steps and try my more basic (but equally delicious!) Classic Fettuccine Alfredo Recipe instead.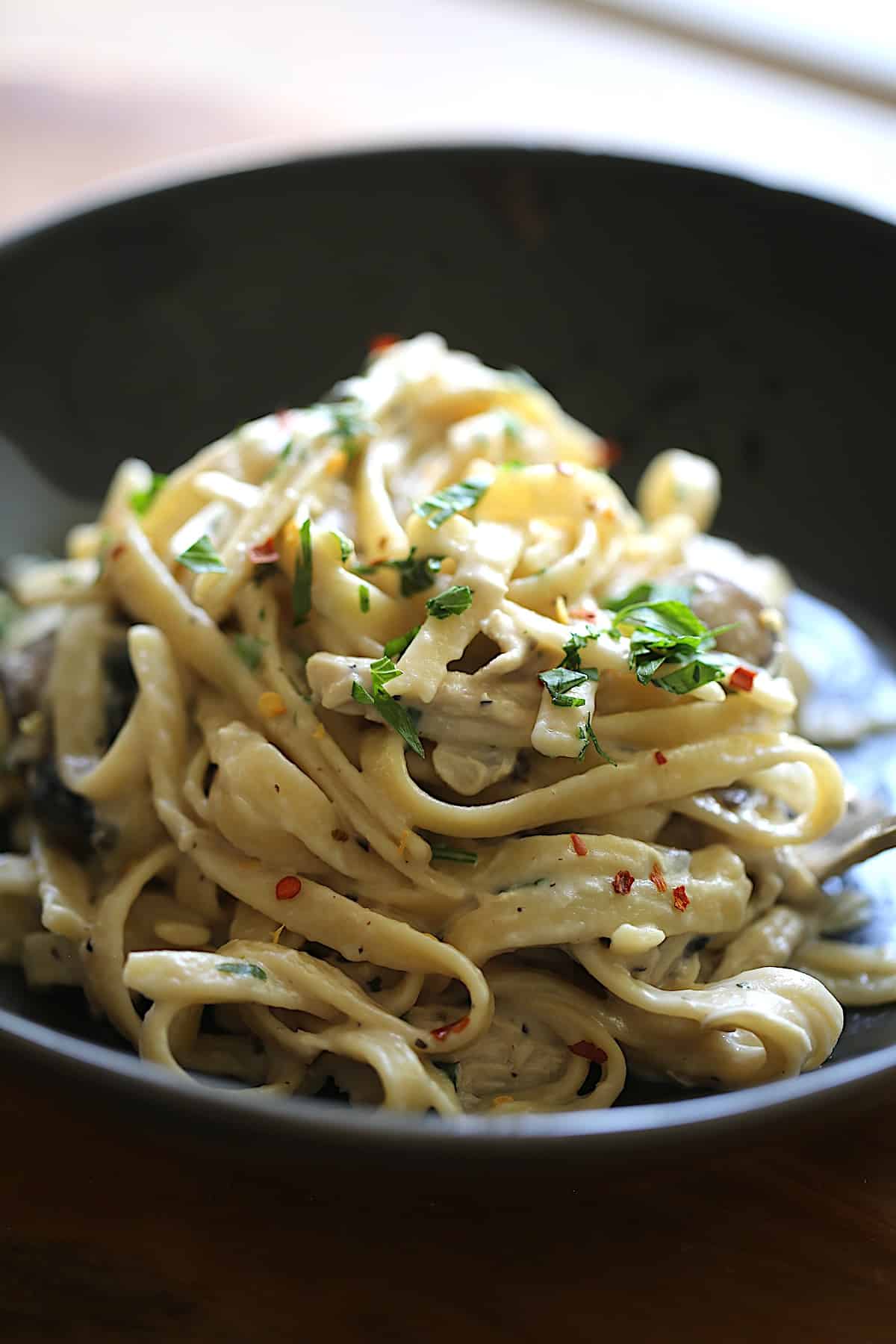 Share Your Success!
Did any of these recipes help your picky eater, add one more dish to their repertoire? If so let me know which one was the biggest hit! Who knows maybe it could help another bewildered parent find a new dish their kid will eat too!