If you are new to the air fryer craze, this is a great place to start! These 10 easy air fryer recipes will get you started on some of my best air fryer recipes. I love these recipes because they take hardly any effort but deliver fantastic results!
For most of my air fryer recipes, I use the Philips HD9630 Air Fryer. It's larger than most air fryers and I also love the white color and the design. It also doesn't become an eyesore while sitting on your countertop.
WATCH MY EASY AIR FRYER RECIPES BELOW
Air Fryer Blueberry Muffins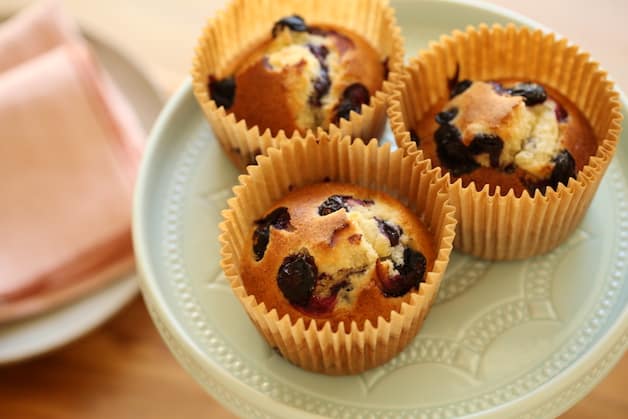 Wondering if you can bake in an air fryer? The answer is yes! These easy air fryer muffins are so easy to make and so delicious too! They are perfect for when you don't want to be stuck with 12 muffins when you only need a few! This Blueberry Muffin Air Fryer Recipe makes 3 muffins and only takes 17 minutes to bake.
Air Fryer Quiche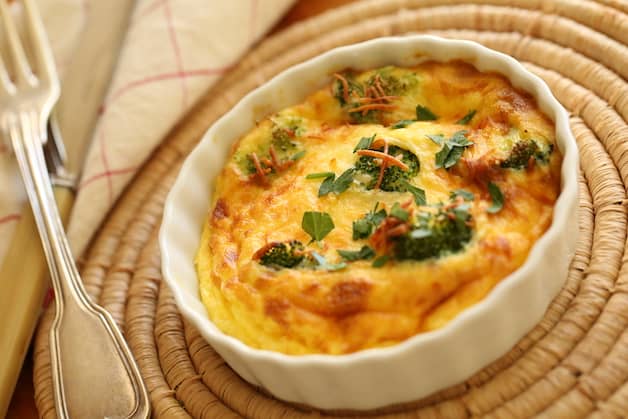 The air fryer does something to eggs that is hard to describe. It makes them soft and fluffy and perfectly cooked. Perhaps it's all that hot air circulating around? Making a crustless quiche in the air fryer is so easy to do, you'll love this Broccoli and Cheddar Air Fryer Quiche it's perfect for a quick and easy breakfast or simple lunch.
Air Fryer Grilled Cheese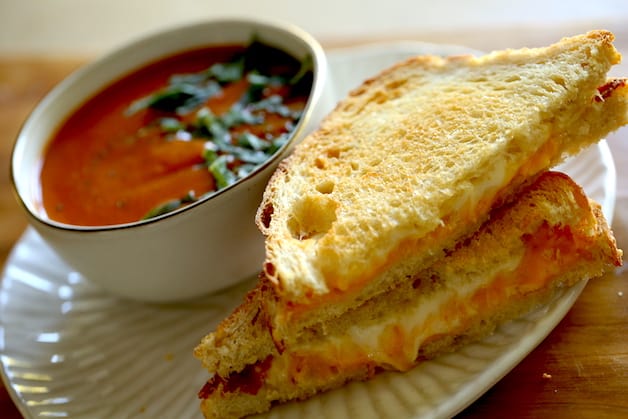 A grilled Cheese Sandwich is one of the world's best comfort foods but put it in the air fryer and it's even better! The outside is crispy while the inside remains chewy and gooey! You'll love this 3-cheese air fryer grilled cheese sandwich and it pairs really well with my Tomato Soup Recipe.
Air Fryer Baklava Bites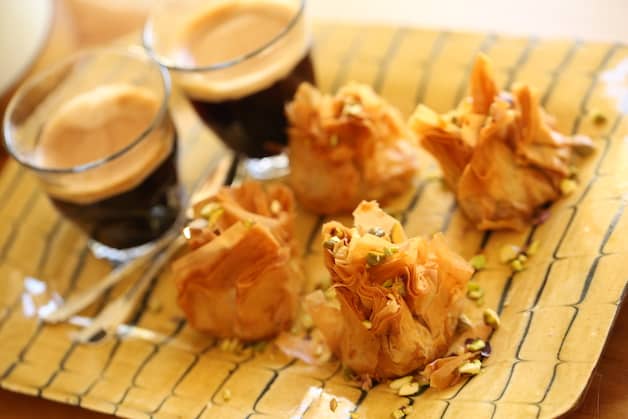 There are times when you don't want to make a whole dessert but still want a bite of dessert? Air Fryer desserts are so quick and easy that a bite of dessert is never too far away.
I love to make these quick and easy baklava bites in mine. It's hard to believe it takes just a few minutes to whip up something so delicious and cute! It's the perfect thing to make if you have guests dropping in last-minute for coffee.
Air Fryer Chicken Tenders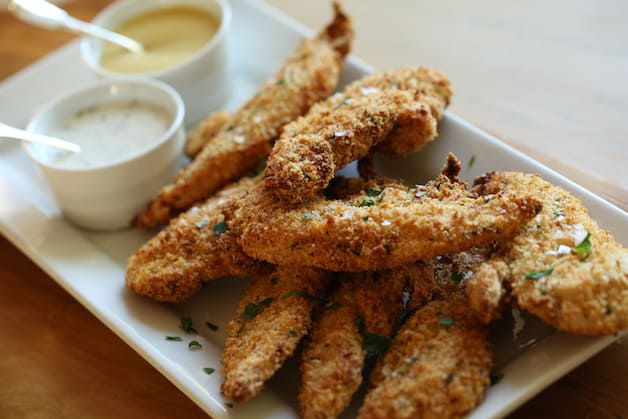 Oh, the classic air fryer chicken tenders. Yes, they are a cliche, but after you try them you'll see why everybody is making chicken tenders in the air fryer! They are so delicious, crunchy and crispy and not at all greasy. It's a pretty guilt-free pleasure for a quick and easy weeknight meal.
Air Fryer Potato Wedges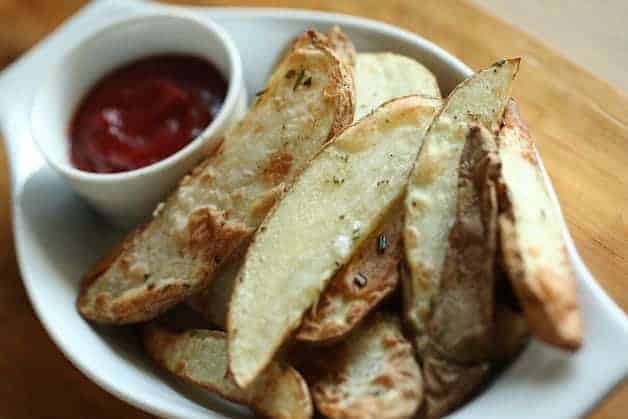 What could be better to go with your chicken tenders than some air fryer potato wedges! This is one of the easiest air fryer recipes that I go back to time and again. You only need 1 russet potato for a serving that feeds at least 2 people, and you can make them extra fancy by serving them with my homemade smoky ketchup.
Air Fryer Cauliflower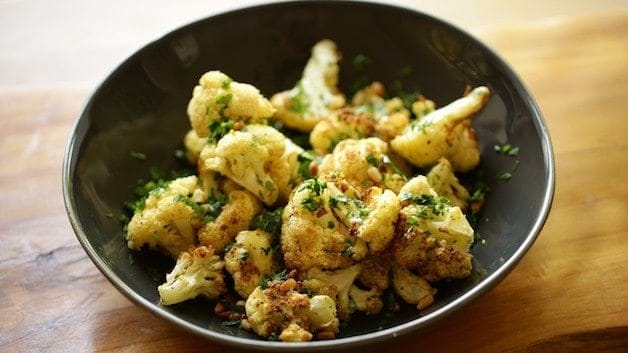 If you are looking for a quick and healthy side dish that is so easy to make in the air fryer, look no further than to my air fryer cauliflower recipe. This recipe is so simple to put together and can be served warm or at room temperature. It's also great with some homemade hummus for a vegan main entree.
Air Fryer Taquitos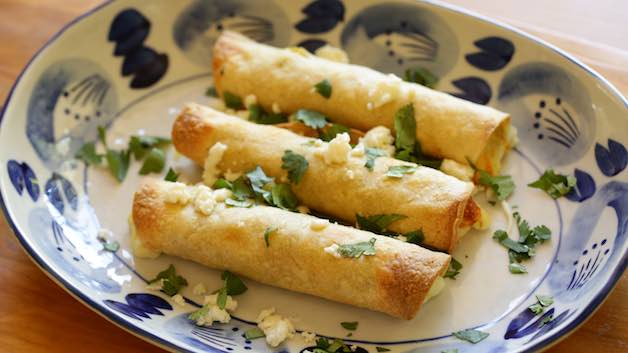 If you have kids at home or friends coming over to watch the game, then you must know about Air Fryer Taquitos. Taquitos are so easy to make in the air fryer and they make for a great after school snack or an easy appetizer recipe for the grown-ups!
Air Fryer Blueberry Hand Pies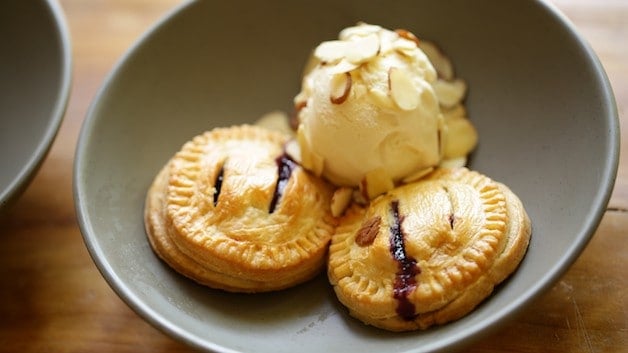 Air Fryer Hand Pies are an easy alternative to making a full-size pie! You can make these mini Air Fryer Bluerry Hand Pies in a matter of minutes. So easy to put together and such fun to eat, they are the perfect air fryer dessert idea for entertaining, because you can have them pre-assemble beforehand, and then just pop them in the air fryer when it's time to serve dessert.
Air Fryer Crab Cakes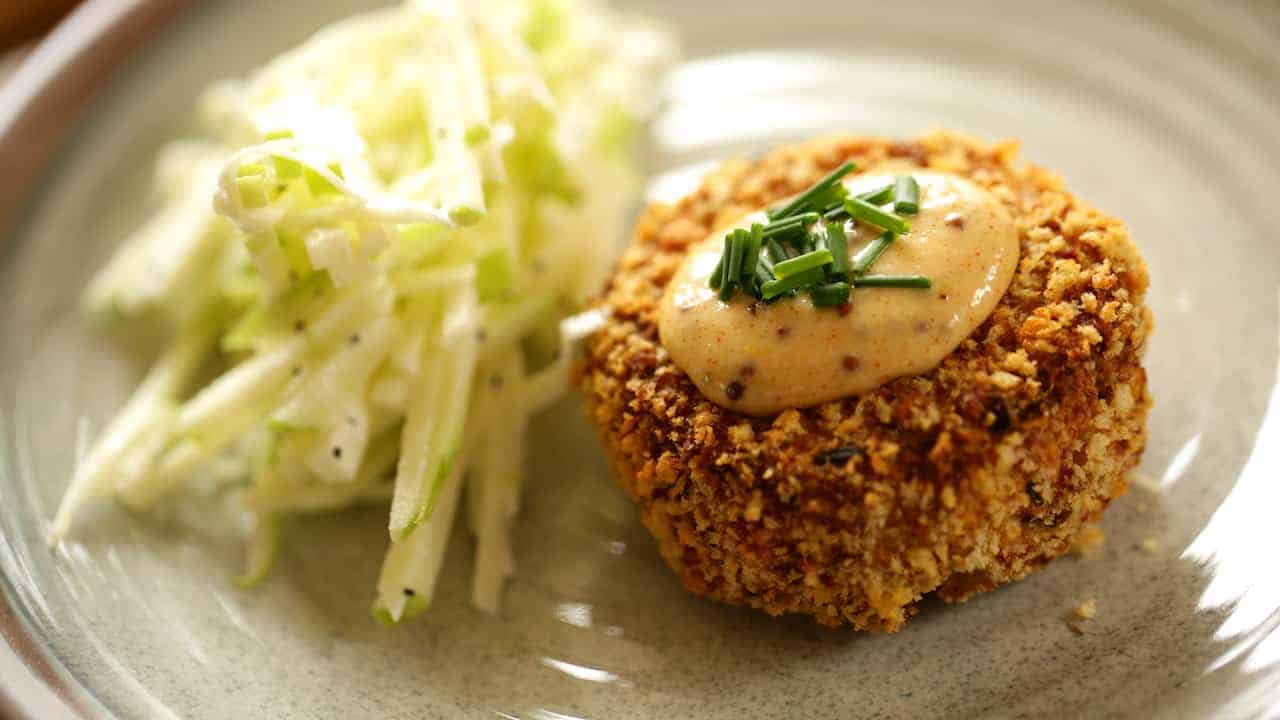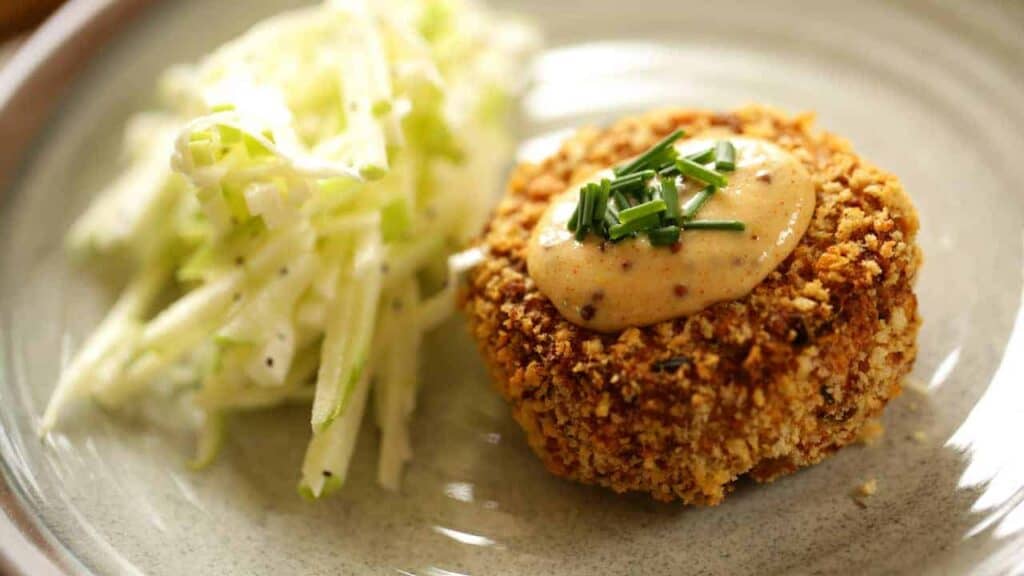 The thought of deep-frying crab cakes has always made me a bit nervous until I discovered you can "fry" them in the air fryer. Let me tell you, Air Fryer Crab Cakes are the WAY to go! They are so much easier and less messy than traditionally fried crab cakes. This recipe really sings with the Homemade Apple Slaw. So don't skip that part!
I hope you enjoyed this roundup! Let me know in the comments below which recipes you enjoy making!