Learn how to make the best carrot cake recipe! Moist and delicious and so easy to make! Perfect for your Easter dessert, Mother's Day or showers. Includes video tutorial.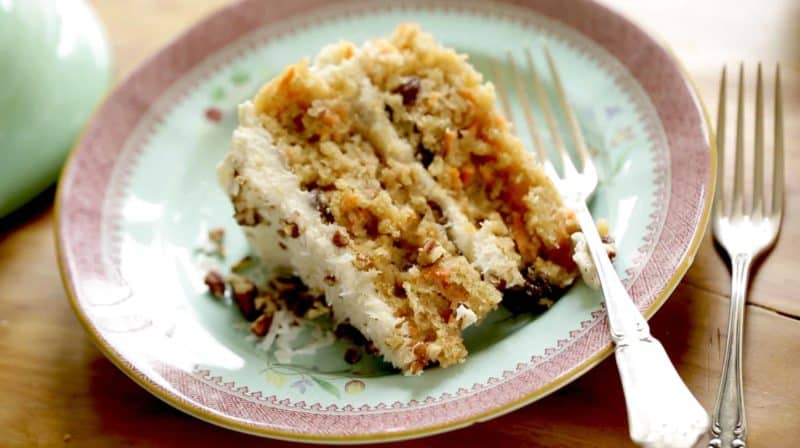 Easter is the perfect time to whip up a Carrot Cake and for me the more "loaded the better". This recipe is packed with fruits and nuts and a little sprinkle of coconut. It also has a wonderful balance of spice coming from the addition of Pumpkin Pie Spice.
It's a rustic cake that doesn't need to look perfect (mainly because it takes SO good!) but also because no one is expecting a frilly, 7-layer master piece when they think of carrot cake. It should be easy to assemble, homey and comforting. My kind of cake!
What are the ingredients for a carrot cake?
Carrot cake ingredients can varying depending upon personal preference, but you'll start with a spiced cake batter (recipe below) and shredded carrots and then add a bunch of different "mix-ins".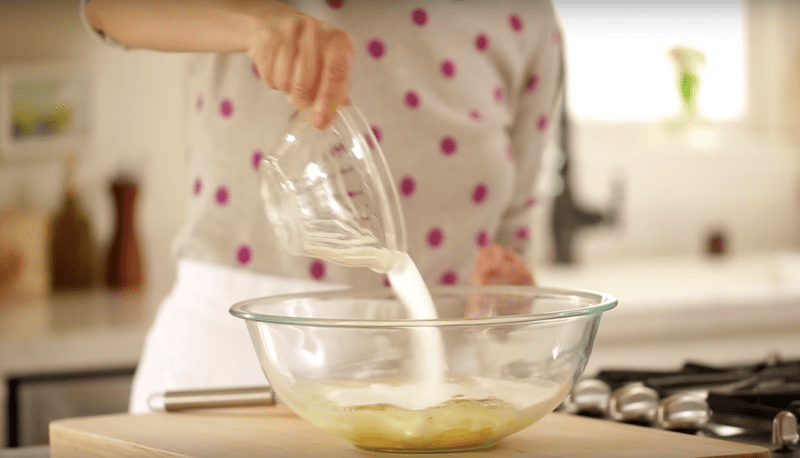 For me the essentials are crushed pineapple, raisins, coconut and pecans.
WATCH MY VIDEO DEMO ON THIS RECIPE BELOW!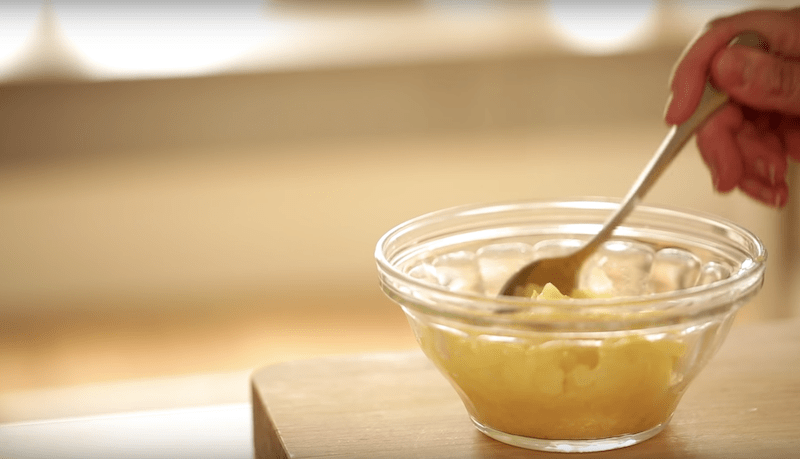 What spices to add to carrot cake?
When it comes to the spices the easiest way to go is with Pumpkin Pie Spice because it has all the essential spices already combined. If you live outside the states and can't get Pumpkin Pie Spice, it's easy to make your own with my Homemade Pumpkin Pie Spice blend.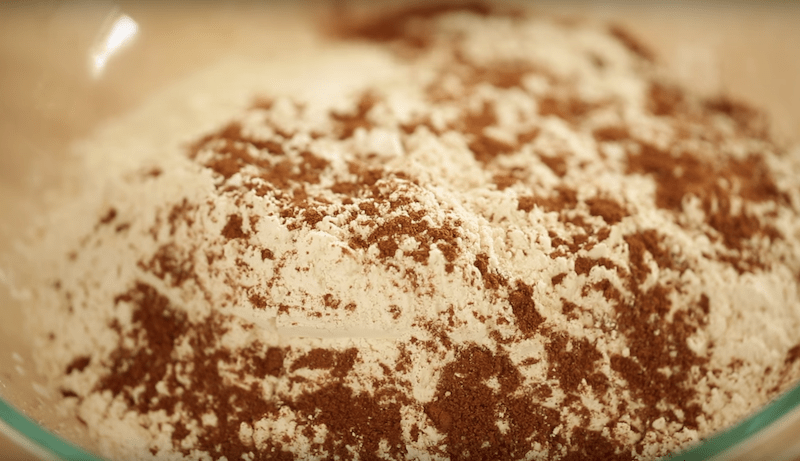 How do you grate carrots for carrot cake?
You can buy already grated carrots at most supermarkets or really the easiest way to go is with your food processor! Just attach the grater attachment and away you go! Grated carrots in minutes.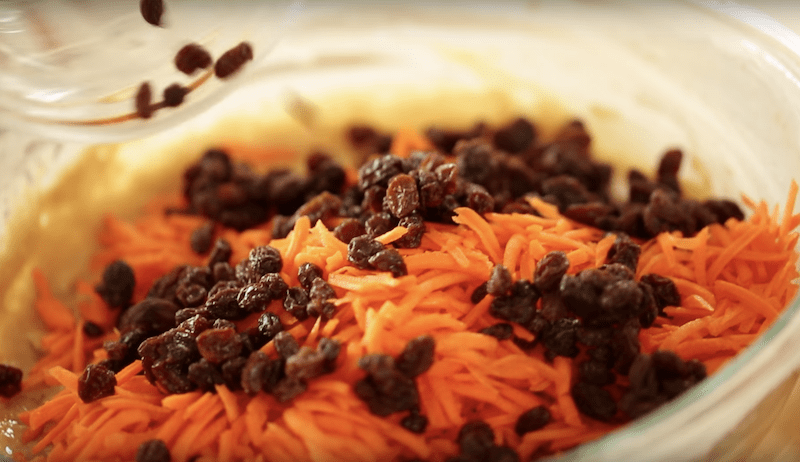 How do you make homemade cream cheese frosting?
Cream cheese frosting is super simple to make, it's essentially just cream cheese, powdered sugar, vanilla extract and either milk of heavy cream to thin it out.
I also think the best cream cheese frosting recipe is not too sweet. In a carrot cake the frosting should act as the "supporting role" to the sweetness of the cake and not over power it. I also like to use whipped cream cheese for a lighter frosting.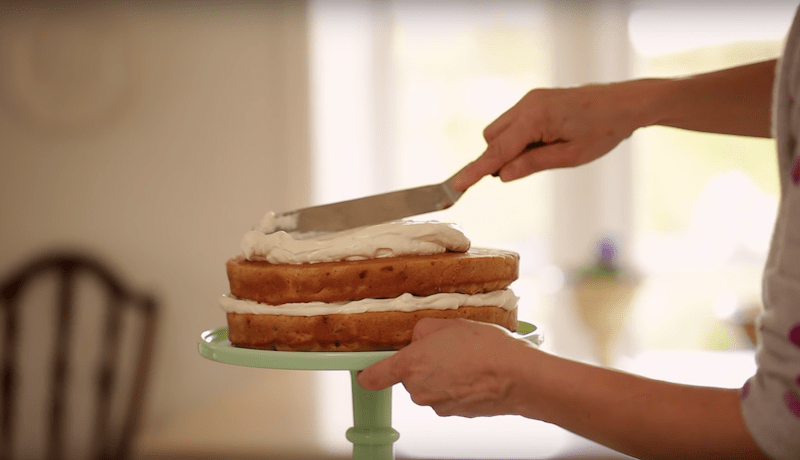 How do you assemble a carrot cake?
Personally, I like a rustic carrot cake assembly since it's a casual cake that doesn't need a lot of fuss around it. The easiest way is to set your first layer of cake on a cake stand, add the frosting on top, sprinkle with coconut and pecans (this provides interest inside the cake once it's sliced) top with your second layer and frost, and add more coconut and pecans on top. Really, that's all there is to it!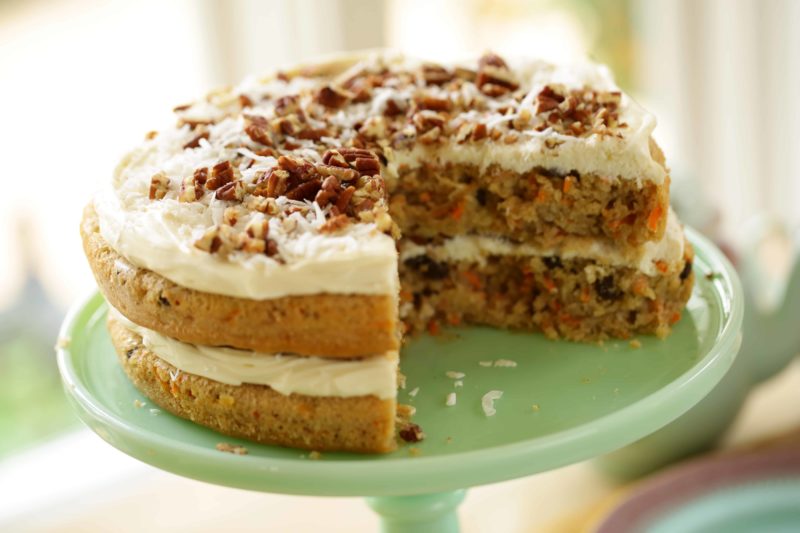 MORE GREAT DESSERT RECIPES!
Please let me know if you make The Best Carrot Cake Recipe by leaving a rating and review below!
Follow us on Youtube, Pinterest, Instagram, Facebook & Twitter!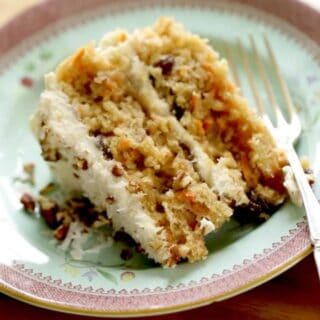 Carrot Cake
Total Time:
2 hours
25 minutes
Learn how to make the best carrot cake recipe! Moist and delicious and so easy to make! Perfect for your Easter dessert, Mother's Day or showers. Includes video tutorial.
Ingredients
Cake:
4 eggs
1 cup (240 ml) vegetable oil
1 ½ cup (300 g) sugar
1 cup (150g) crushed pineapple, drained
¾ cup (180 ml) water
2 teaspoon (10 ml) vanilla
4 cups flour
2 teaspoon (10 ml) baking powder
1 teaspoon (5 ml) salt
3 teaspoon (15 ml) pumpkin pie spice or 2 teaspoon (10 ml) cinnamon and 1 teaspoon (5 ml) nutmeg
2 cups (300 g) grated carrots
1 cup (150 g) raisins
Garnish:
¼ cup (40g) unsweetened shredded coconut
¼ cup (30g) pecans, chopped
Frosting:
16 oz (460g) whipped cream cheese
⅔ cup (70g) powdered sugar
1 cup (240 ml) heavy cream
1 teaspoon (5 ml) vanilla
Instructions
Pre-heat oven to 350F (175C).
In a large bowl add eggs, vegetable oil, sugar and whisk to combine. Then add pineapple, water and vanilla, whisk to combine and set aside.
In a medium size bowl combine flour, baking powder, salt and spice, whisk to combine. Slowly add the dry ingredients to the wet, in thirds, whisking until combined.
Add carrots and raisins, stir until combined.
Pour batter equally into two 9" (23cm) cake pans that have been greased and floured.
Bake 25 mins until a toothpick comes out clean. Allow to cool completely.
Meanwhile make frosting.
In the bowl of an electric mixer combined room temperature cream cheese with powdered sugar, beat until smooth. Add heavy cream and vanilla and beat on high for 5-7 mins until smooth volume has increased by one third.
Place 1 cake layer on a cake stand flat side up, frost top of cake only. Sprinkle 2 tablespoon of coconut on top, and 2 tablespoon of chopped pecans. Add second cake layer and repeat with remaining coconut and pecans.
Keep cake refrigerated uncovered, for at least 1-2 hours to "set up"
Slice and serve!
Nutrition Information:
Yield:

10
Serving Size:

1
Amount Per Serving:
Calories:

507
Total Fat:

26g
Saturated Fat:

13g
Trans Fat:

0g
Unsaturated Fat:

10g
Cholesterol:

125mg
Sodium:

263mg
Carbohydrates:

58g
Fiber:

3g
Sugar:

11g
Protein:

12g