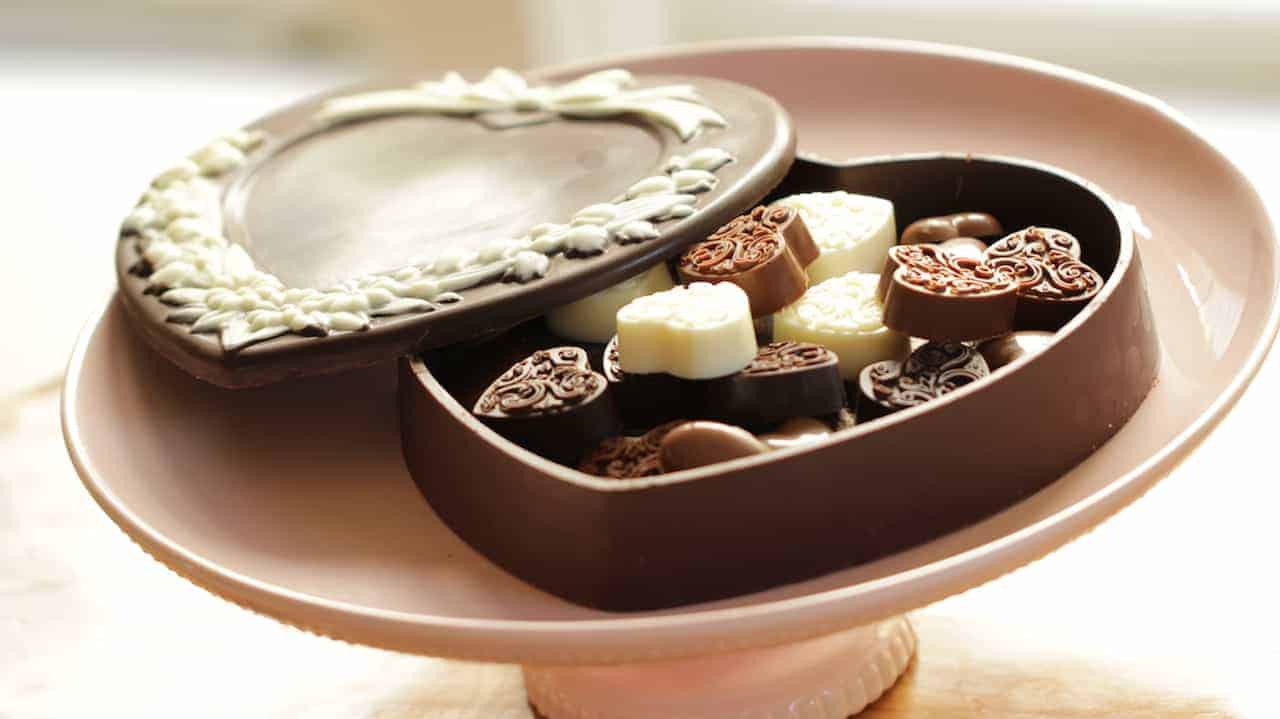 My kids had over 2 weeks off from school this past Christmas, and one of the projects that kept them busy was experimenting with chocolate molds. It was so much easier than we thought, and gave me the idea for something fun for Valentine's Day.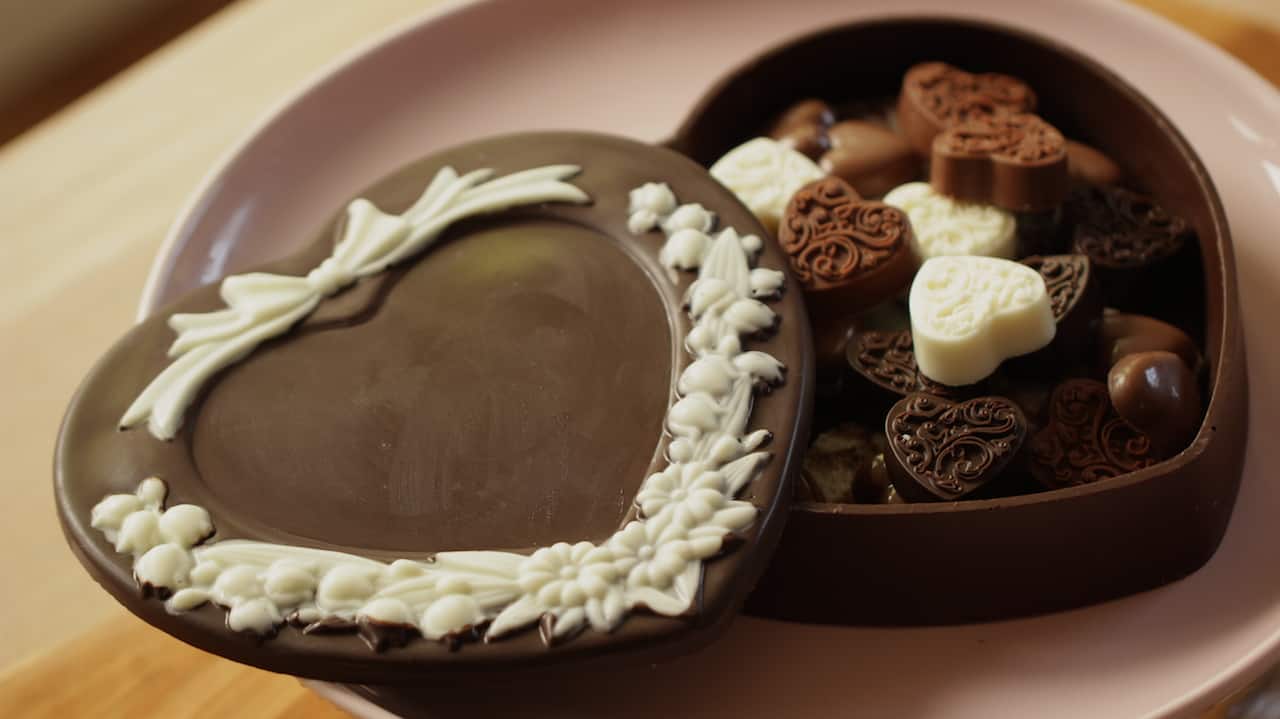 I've always been seduced by the idea of an edible chocolate box. It's something my husband brings back from France when he travels there right before Easter. One year he brought back the most amazing rooster filled with the most delicious chocolate confections. Seriously, it was the most charming thing I had ever seen.
While my heart box may not be on par with the French Rooster, it certainly will bring a smile to anyone's face if you take the time to make it for Valentine's Day.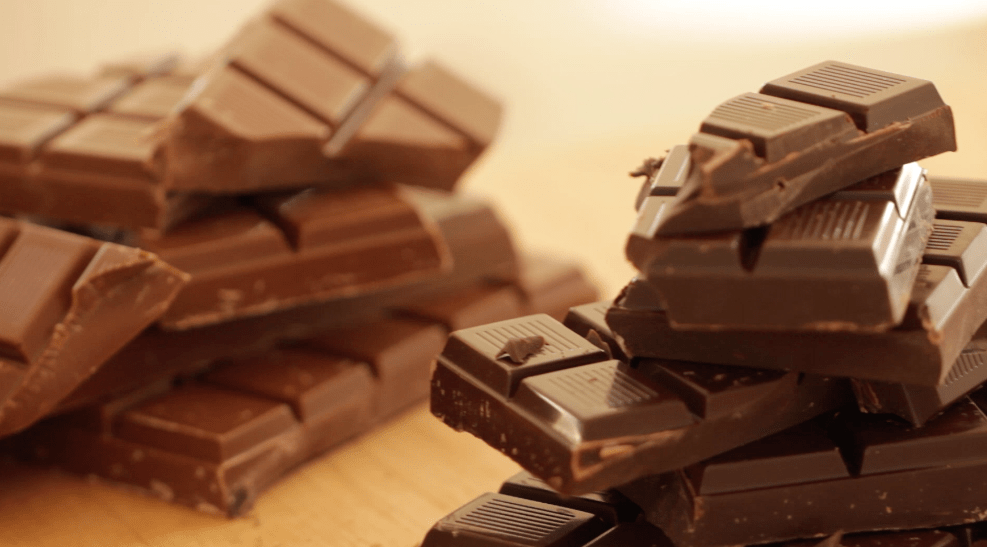 The process is fairly simple. Basically it involves melting chocolate in the microwave and filling and freezing the molds. I think it adds a lot more interest to use at least three molds in various sizes. It also helps if they have different textures and patterns too!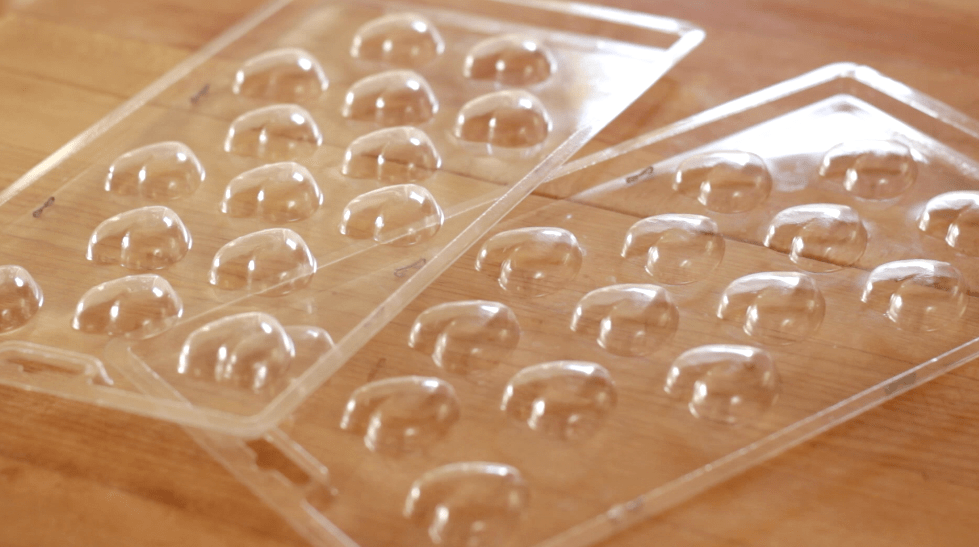 A simple plastic mold is the easiest to use and will create a beautifully smooth chocolate heart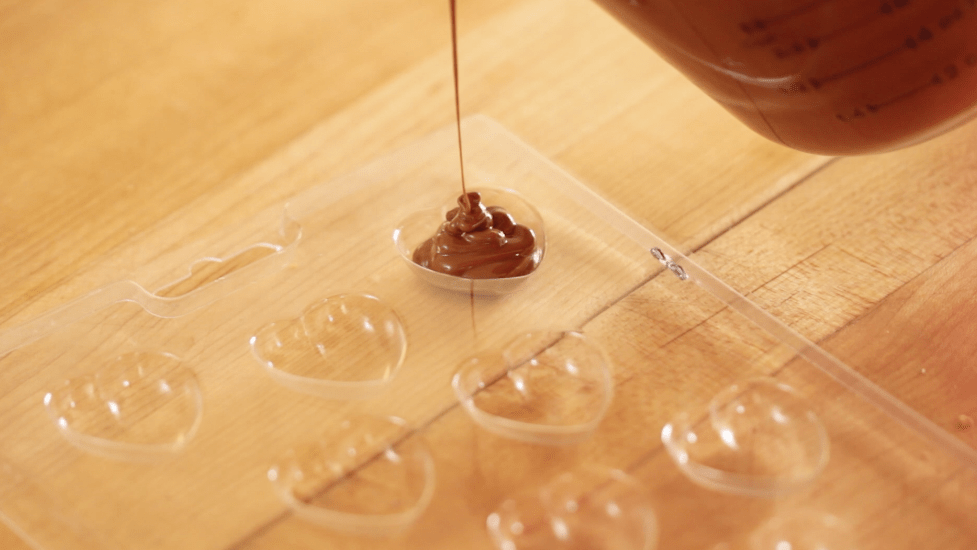 Just pour the chocolate in, and freeze!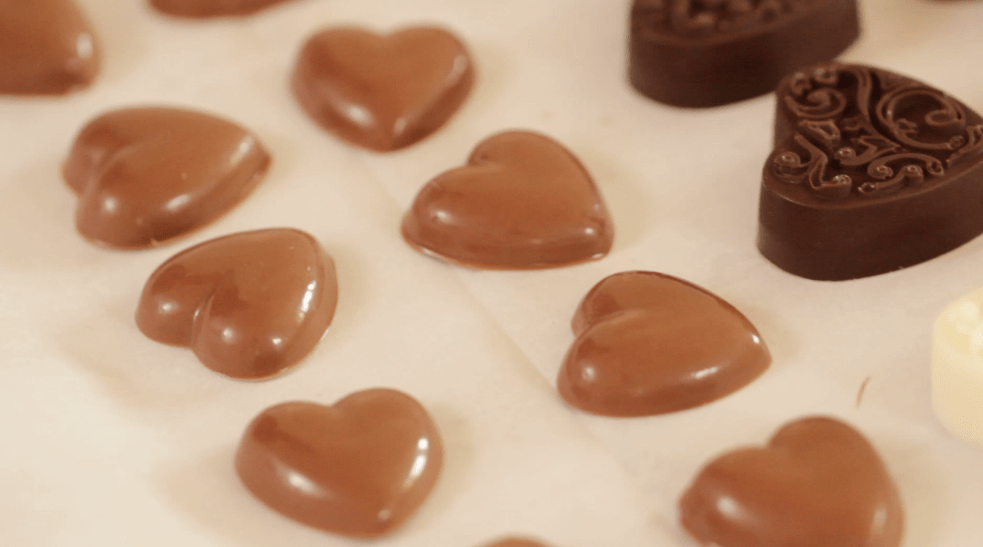 And transfer to parchment paper. The next easiest would be a pliable silicone mold. I love this style because they are deep and so decorative!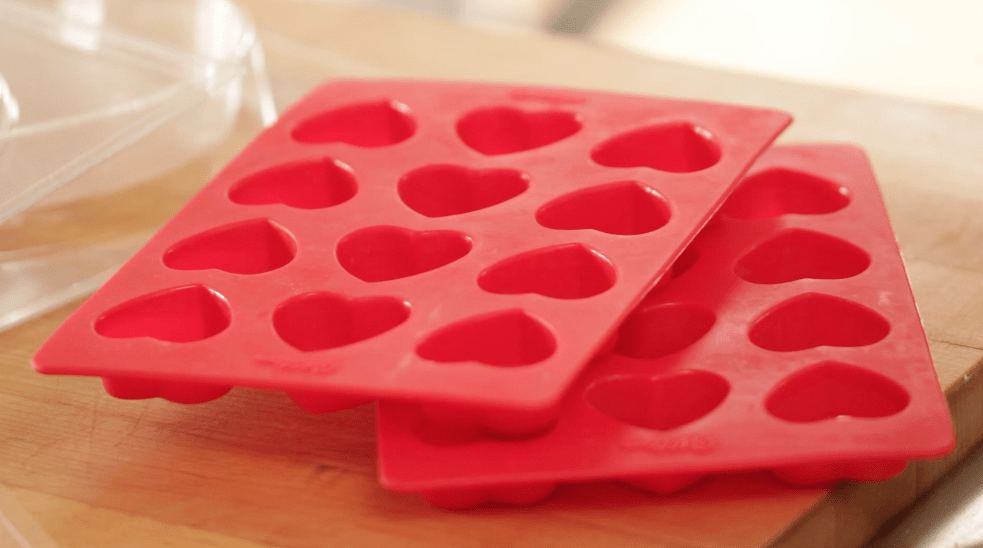 I like to mix three types of chocolate for a variety of interest. I use white chocolate, milk chocolate and dark chocolate. The rubbery material helps they pop right out.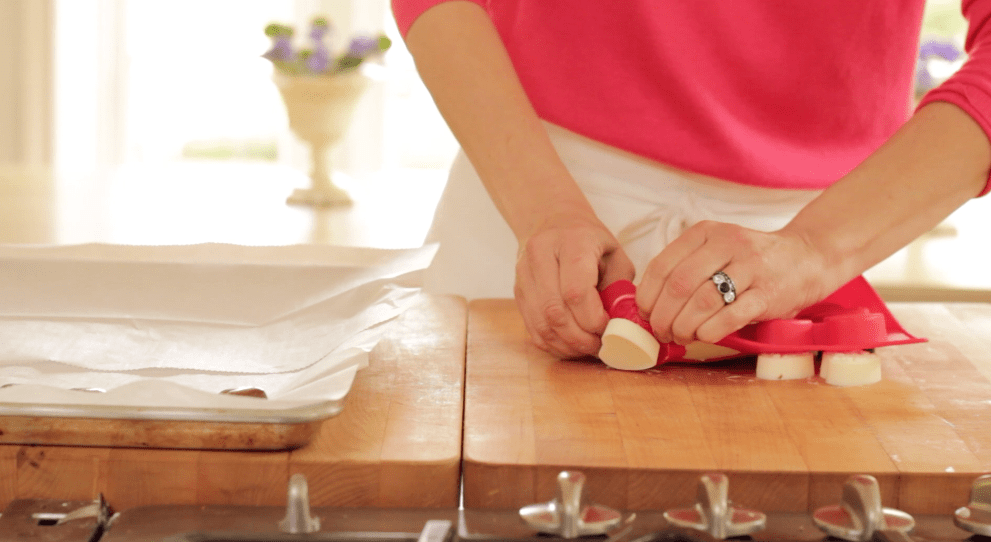 They do all the work for you and provide a lot of look, without a lot of effort.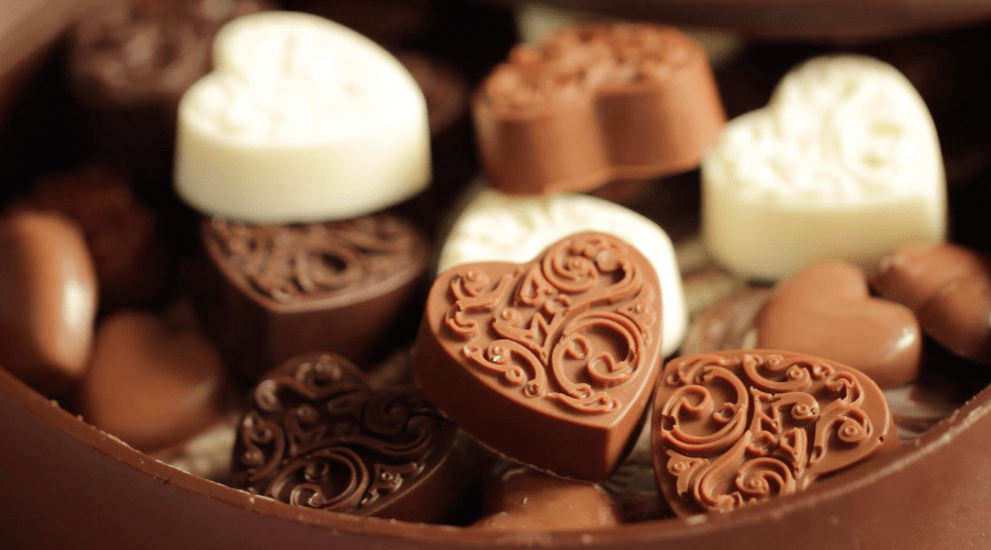 And finally a flat mold with a decorative swirl is another great addition to your homemade chocolate box. Simply melt some white chocolate and add some milk or dark chocolate and swirl gently.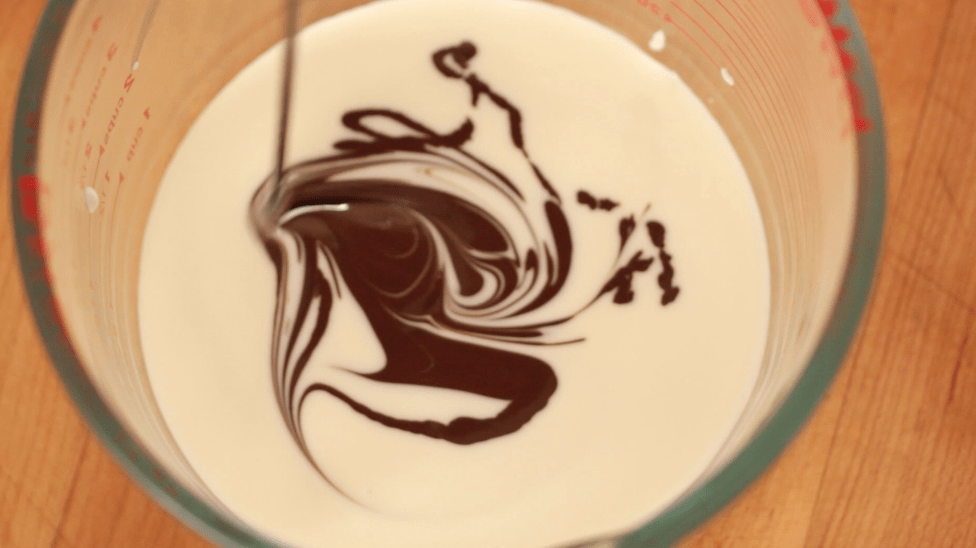 A flat mold with some gentle relief pattern will create some beautiful patterns to your swirl. Just be careful to not over mix the chocolates because you will loose the swirl.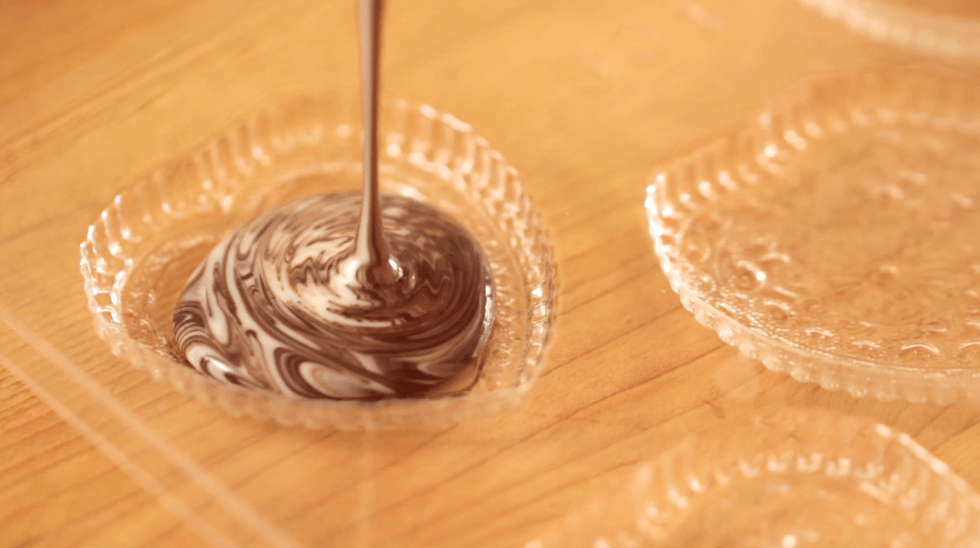 Once set you'll have another showpiece to add to your collection!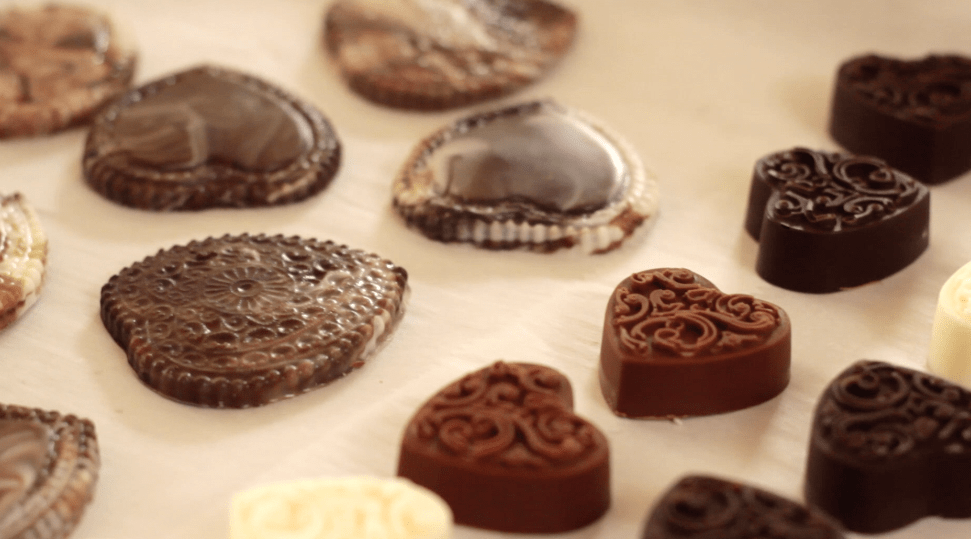 Now that your chocolate mold skills are all warmed up, time to tackle the 3D Chocolate Mold. These can be a bit tricky, but the great thing about this project is that if you make a mistake just remelt the chocolate and start again!
You'll need a 2-piece 3D Mold (see link below for source to purchase)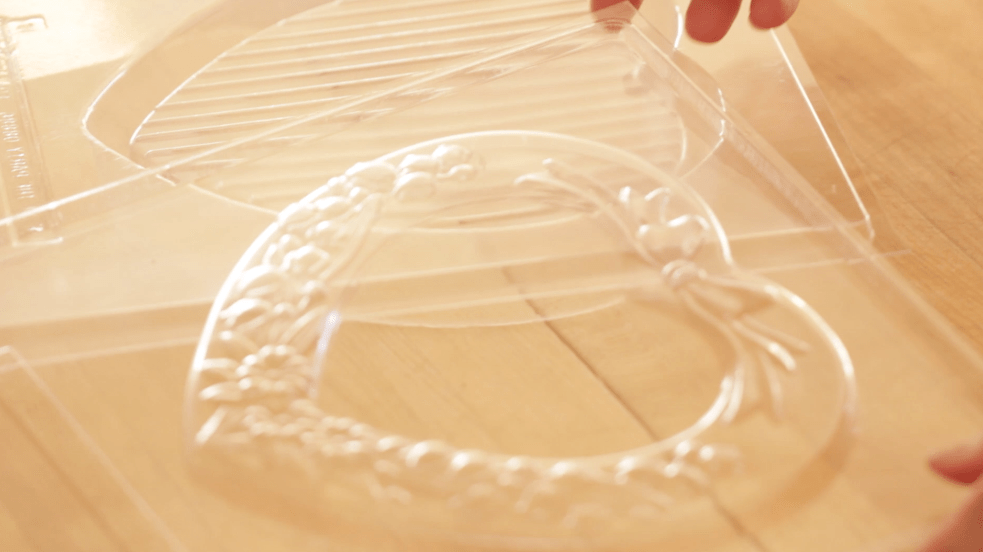 Fill the mold and freeze…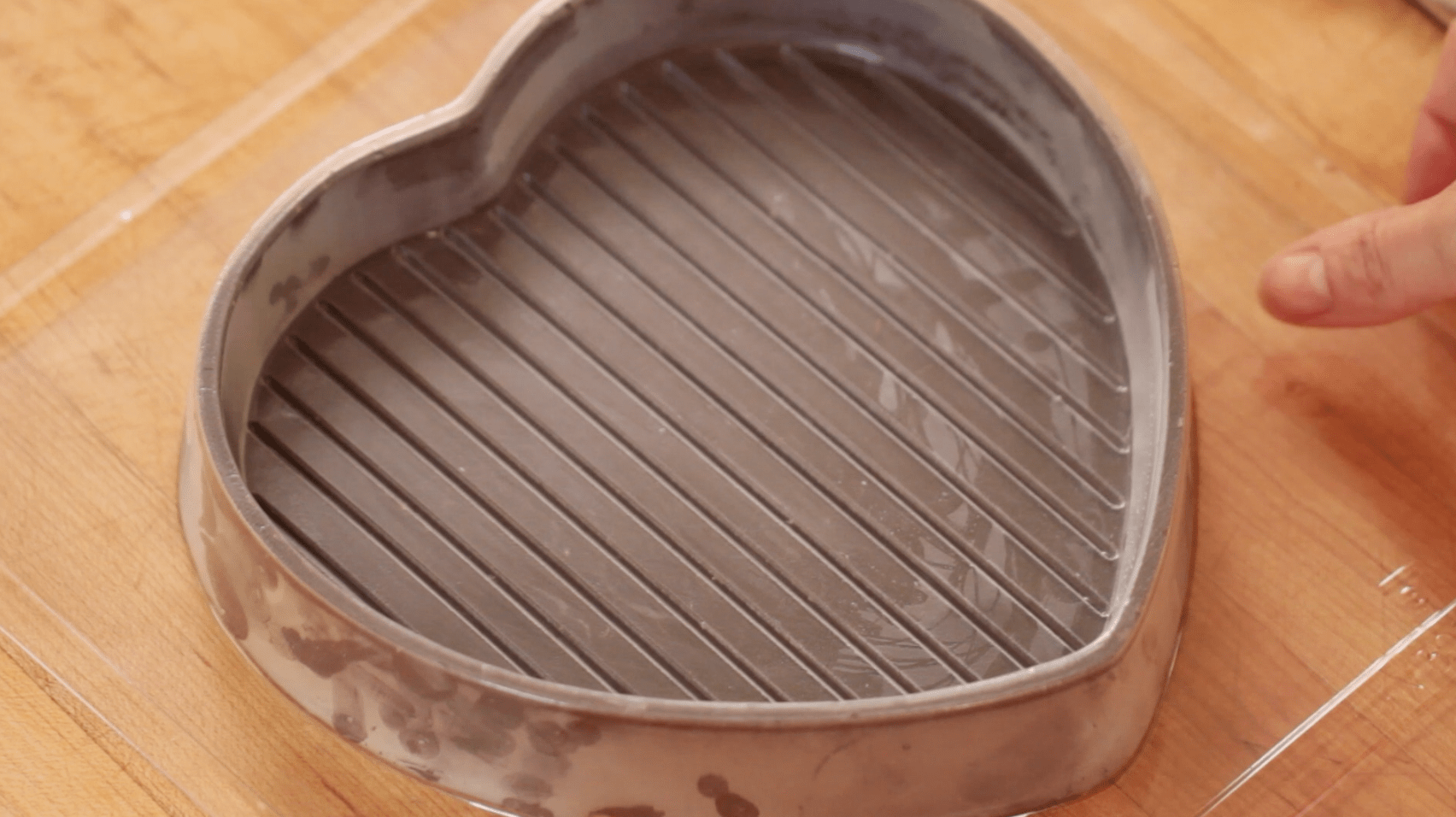 Carefully remove it…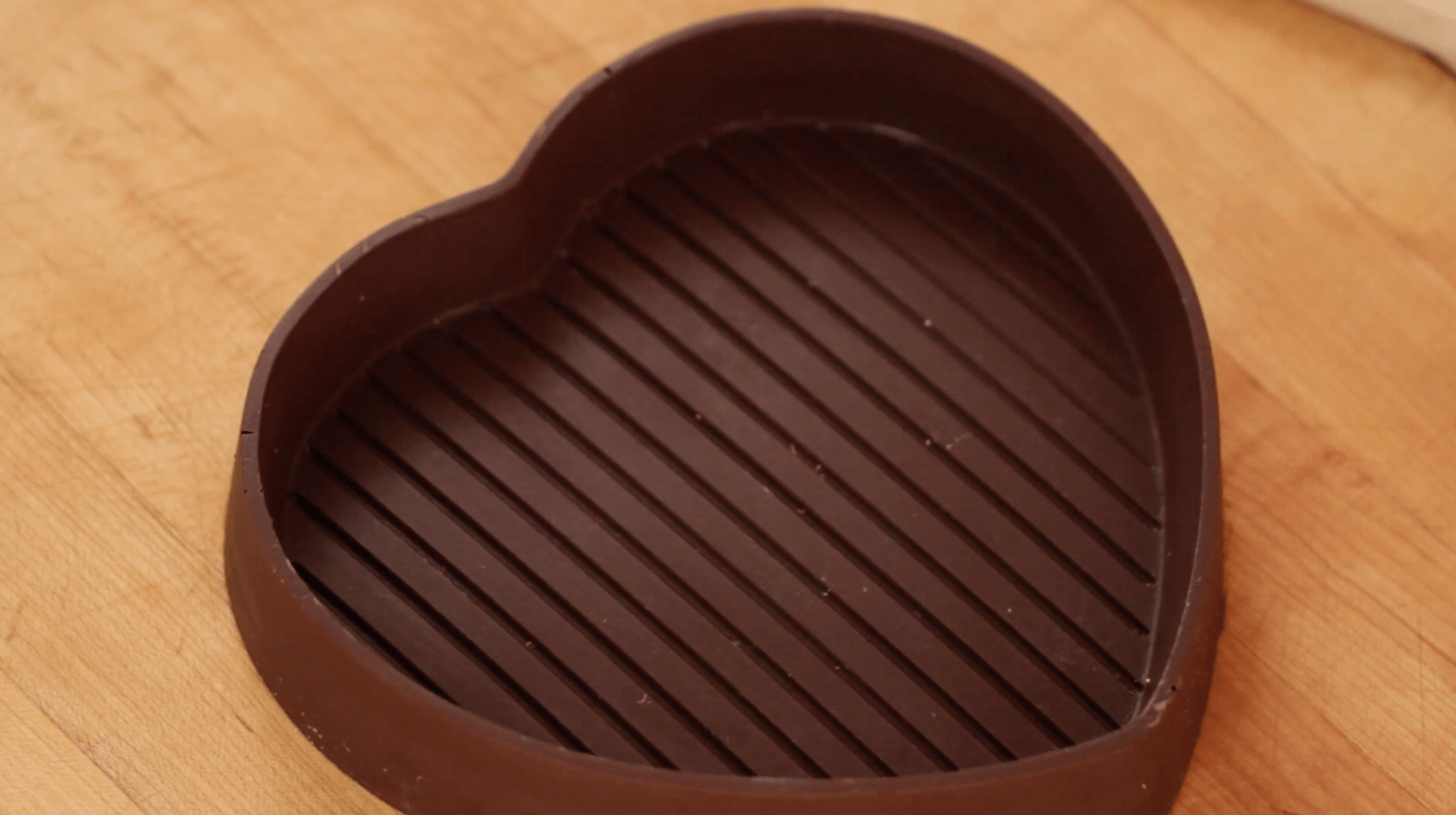 ..and then you are ready to fill your box with all your chocolates!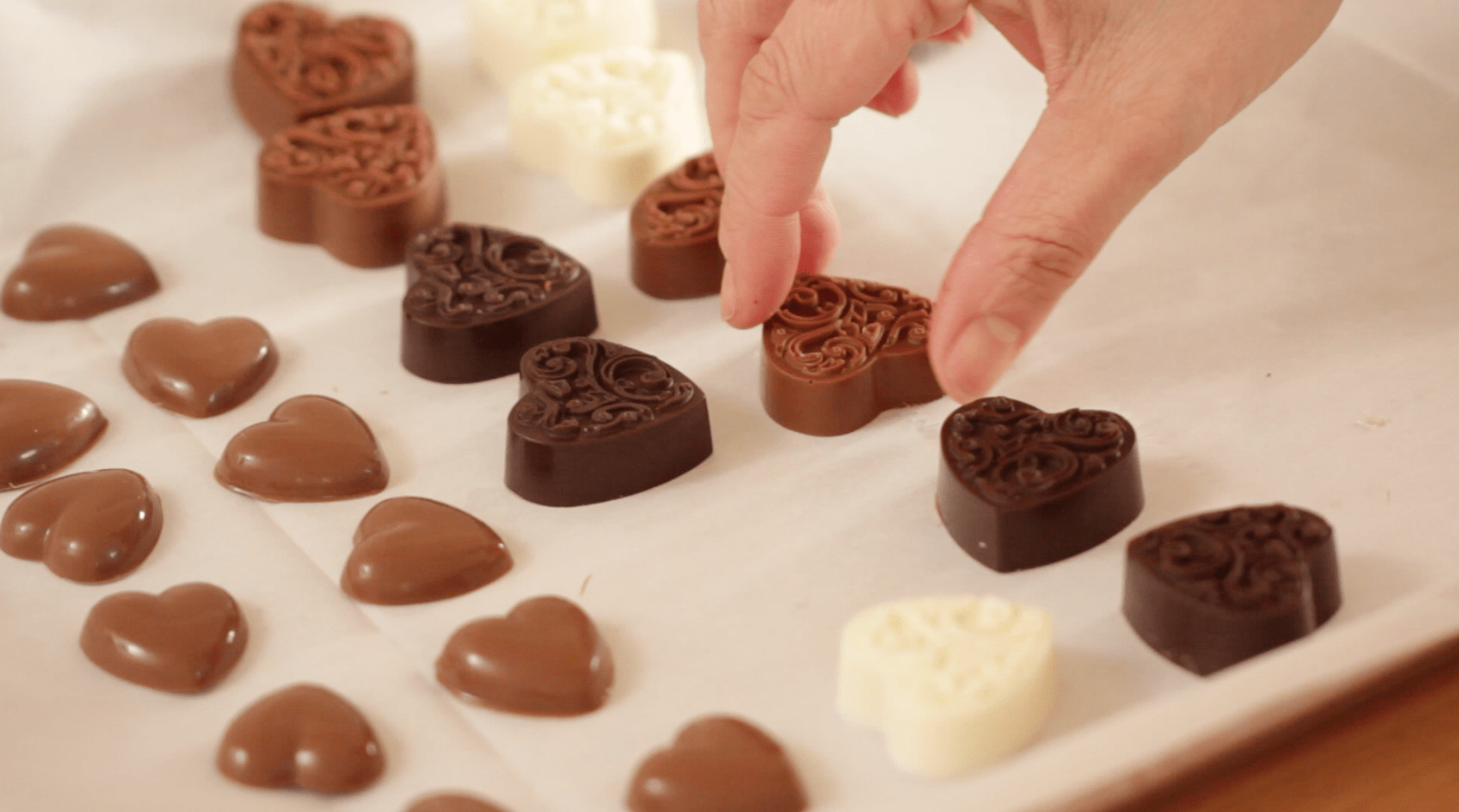 I like to add the flat ones on the bottom, and then top with the more decorative ones on top. Then nestle in the plain smooth ones.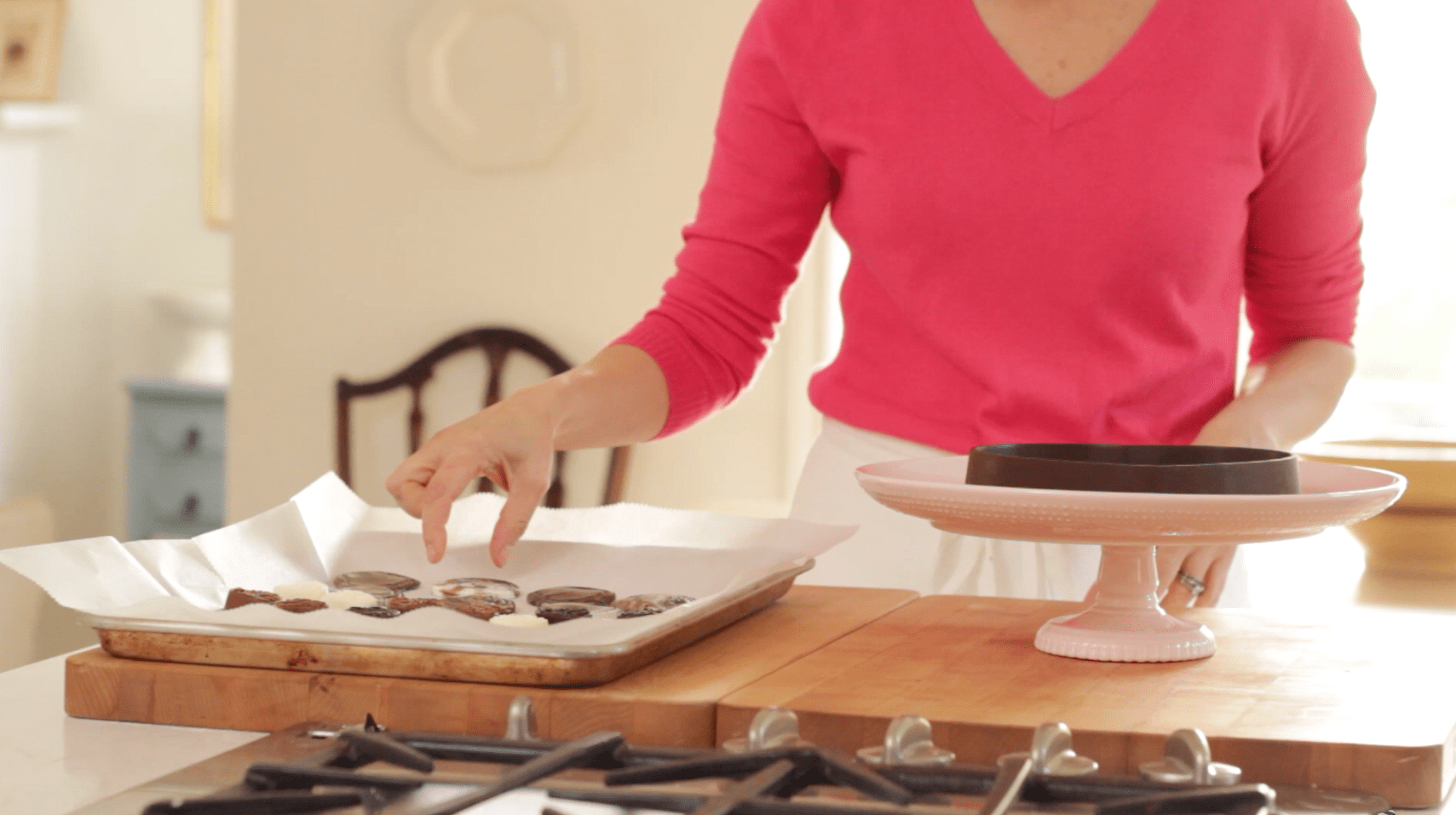 Still a bit apprehensive? Don't be! You can watch the full tutorial below and I'll take you through all the steps!
CLICK HERE TO SUBSCRIBE TO MY YOUTUBE CHANNEL and never miss a recipe! (It's free!)
And here is a list of the supplies you will need. If you live near a Trader's Joe's you are in luck as they have the best chocolate for this! Much cheaper in the store but if you can't get there, you can also buy it on Amazon too (who knew?)
Unfortunately, the large heart molds appear to be no longer available
TIPS:
If chocolate is too thick to pour. You can thin it by adding 1 tsp of vegetable or canola oil to already melted chocolate. Stir until smooth. Keep adding oil in 1 tsp increments until desired consistency is achieved.
As chocolate cools you may need to rewarm the pitcher in the microwave to re-melt and achieve better pouring consistency
Chocolates will keep in fridge for many days until ready to use. Just store on a baking sheet lined with parchment paper.
DON'T PANIC IF: Your chocolate box breaks or won't release from the mold. Allow it to rest at room temp for 1-2 mins and try again. The mold should be completely dry of any water before using it. A wet mold can be very hard to release (I speak from experience. Ha!) BUT you can always crack the chocolate, pop back in your pitcher and re-melt and try again!