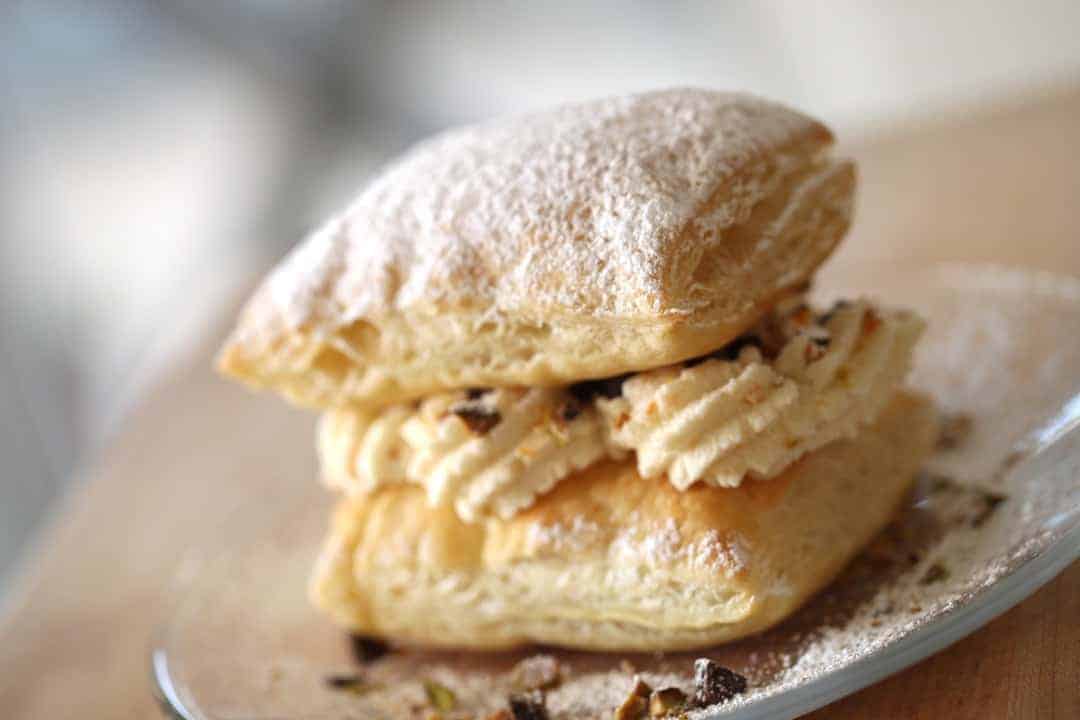 You may say this dessert is a mashup between my two most influential food cultures, Italy and France, coming from my Italian father and French husband.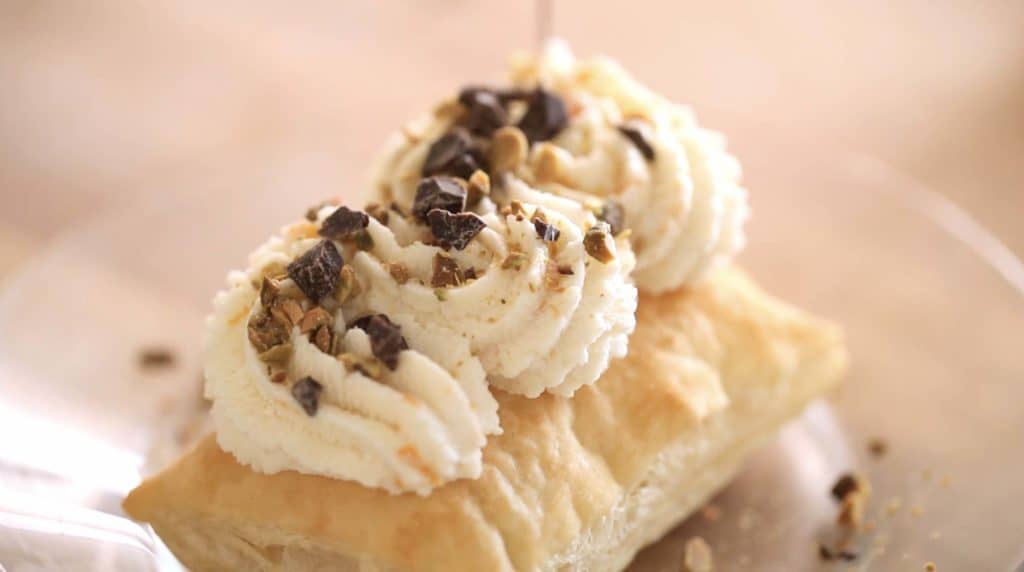 Growing up on the east coast we always had cannolis for special occasions, baptisms, Easter and the like. In fact, a good cannoli was never that hard to find, until I moved to the west coast.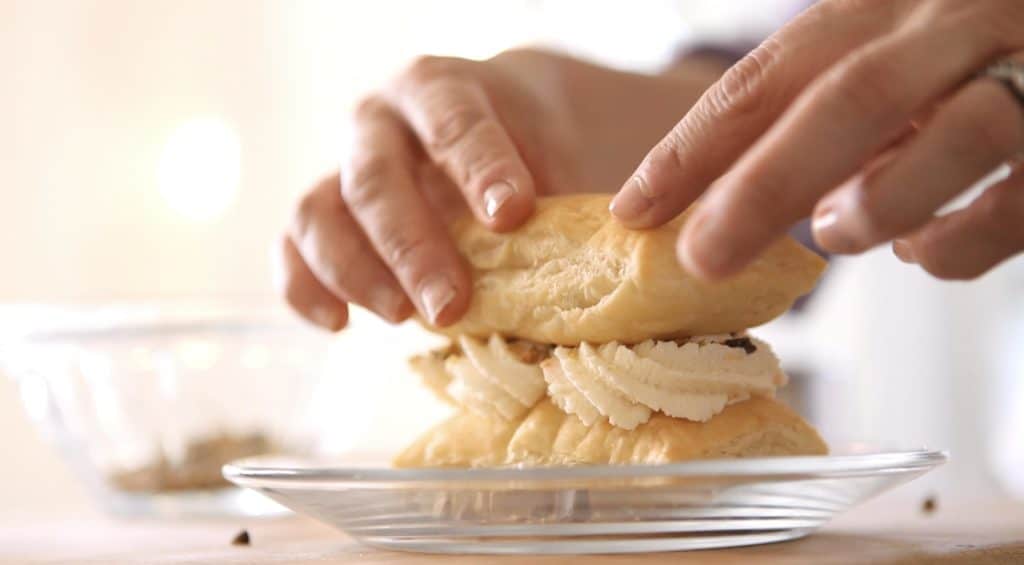 Out here a good cannoli is a rare breed and they can be harder to find than a split top hot dog bun! (Don't get me started on that topic!)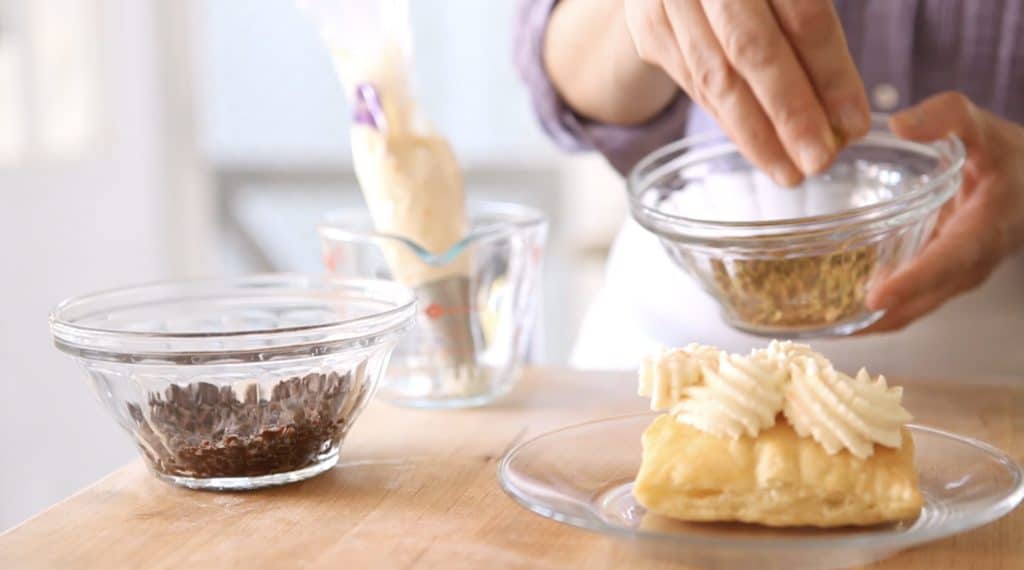 So this year I decided to make my own, and rather than mess around with making cannoli shells (which after a botched effort I decided they weren't worth the effort!) I decided to turn them into little Napoleons 🙂 with store-bought puff pastry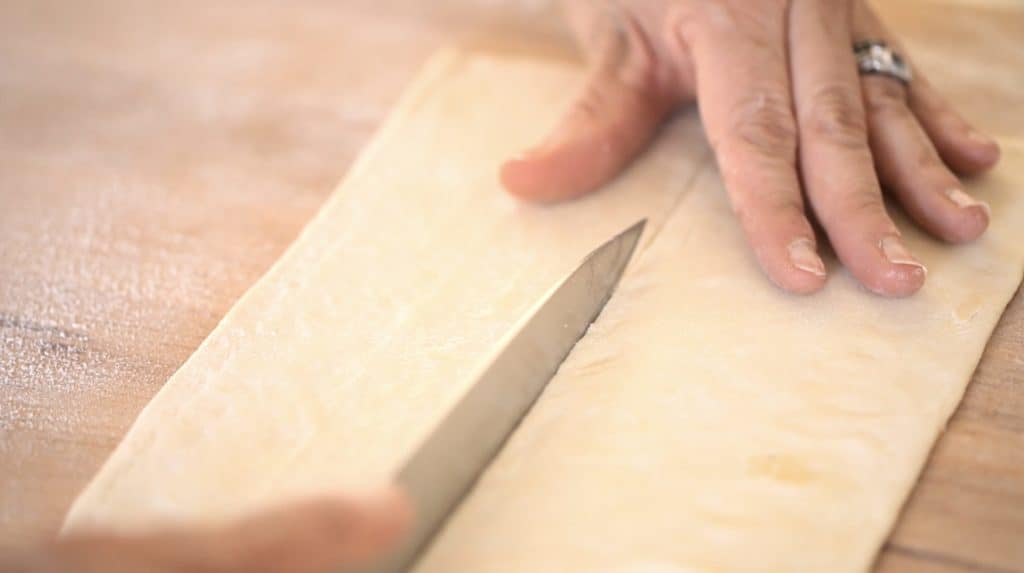 I like using the Pepperidge Farm Brand of puff pastry because it puffs up really high (if you don't pierce it with a fork but let it "do its thing") and it's already scored in large panels…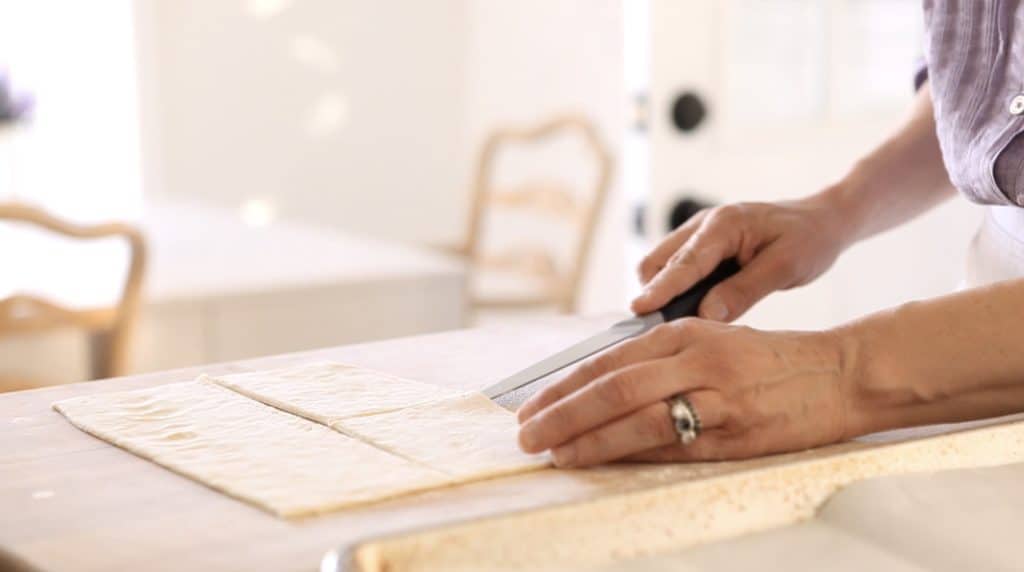 So all you have to do is cut the panels in rectangles…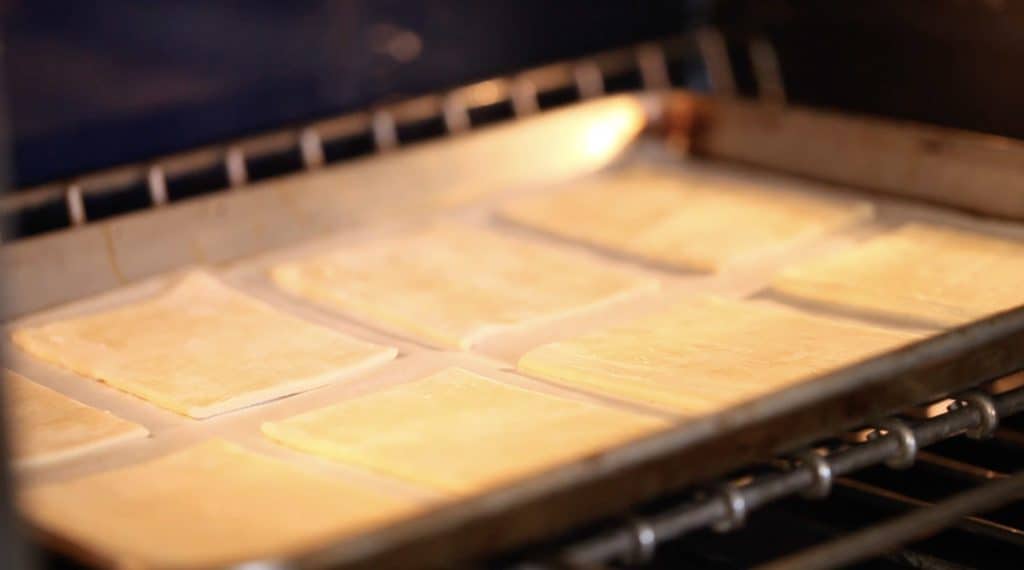 Pop in the oven and bake! It's the easiest Easter dessert ever and oh SO good!
I also recommend a wide star tip for the piping in order to create a dramatic effect! Makes for a really pretty swirl that the nuts and chocolate can "grip" onto.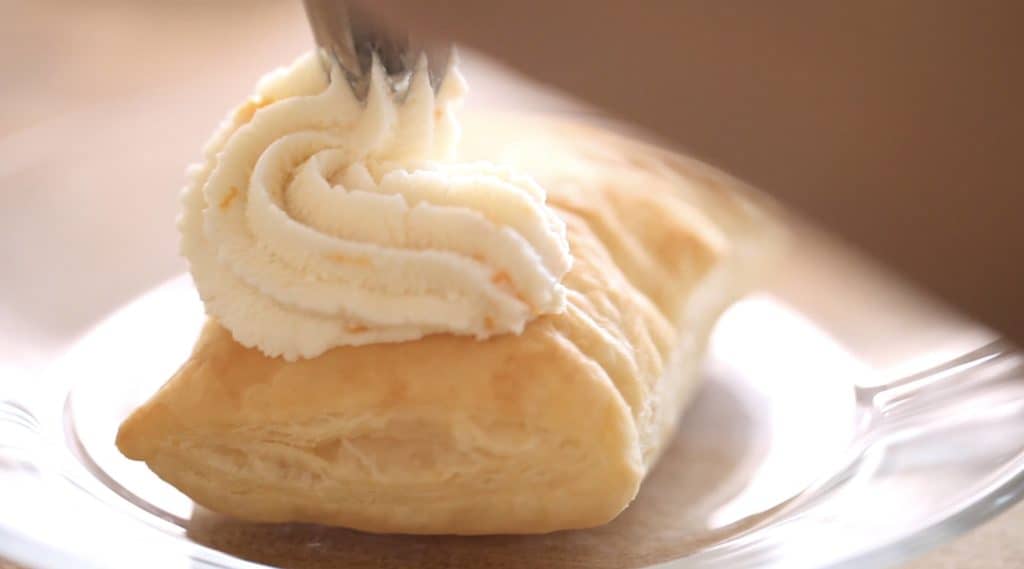 For a step-by-step demo you can watch my video below.
Never miss a recipe!  Subscribe to my YouTube Channel! (It's free!) New videos posted weekly!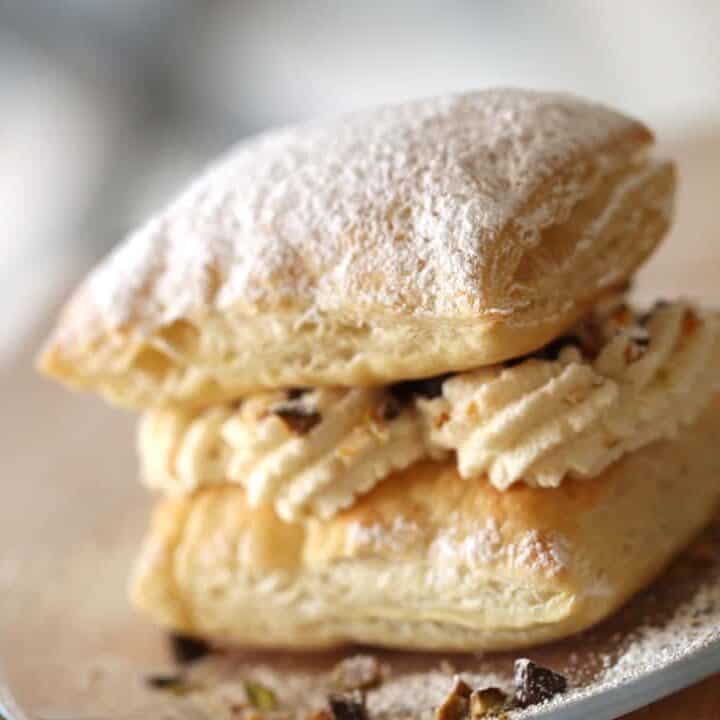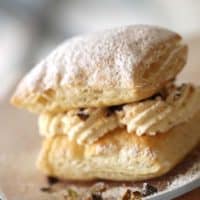 Beth's Cannoli Napoleons
Ingredients
2 cups (460 grams) whole milk ricotta cheese
2 cups (460 grams) mascarpone cheese
3/4 (75g) cup powdered sugar
1 tsp (5 ml) vanilla
1 tbsp (15 ml) orange zest
1/2 cup (75 grams) chopped semi sweet chocolate
1/2 cup (75 grams) chopped pistachios
2 sheets puffed pastry
Powdered sugar for dusting.
Instructions
Preheat oven to 400 degrees F (204 degrees C).
Roll out puff pastry and cut into 16 pieces into 3-4 inch rectangles. Place on cookie sheet lined with parchment paper.
Bake for 10-12 mins until golden brown. Allow to cool. Loosely cover with foil at store at room temperature if not using right away.
Combine cheeses, add sugar and vanilla. Stir in orange zest. Transfer to a pastry bag, fitted with a star tip.
Place 1 puff pastry rectangle on a plate. Pipe in 1 layer of filling. Add 1 tbsp chopped pistachios, 1 tbsp chopped chocolate. Top with another pastry rectangle. Dust with powder sugar and serve!
Notes
The cannoli cream can be made the day before and refrigerated until ready to use. The puff pastry should be baked the day of.