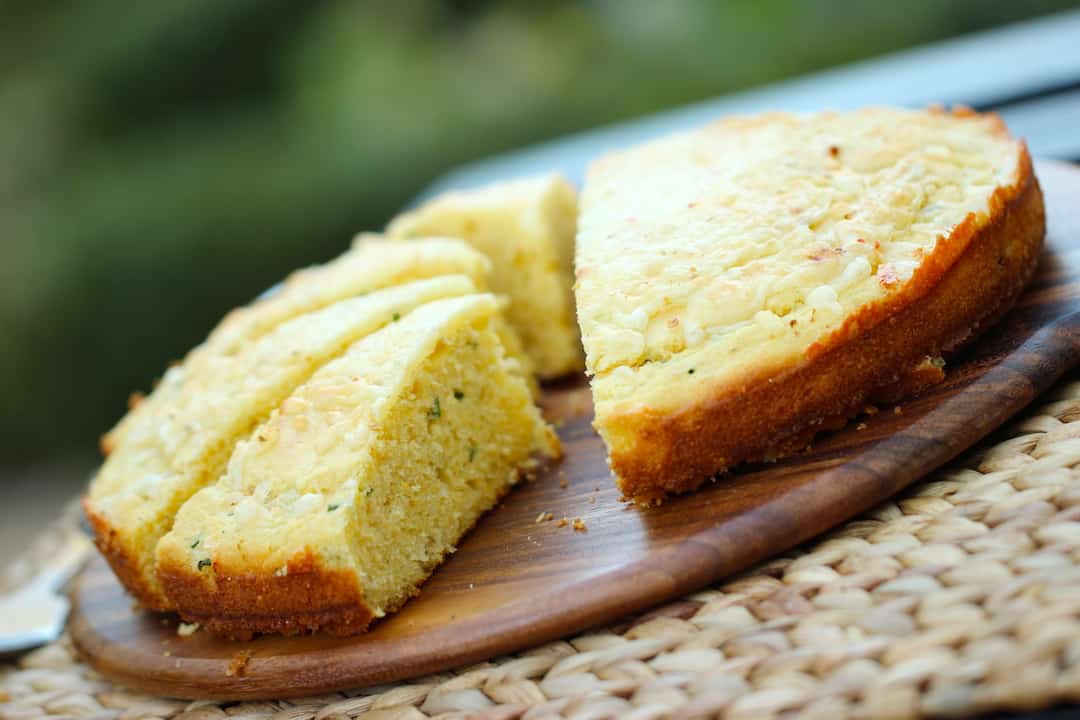 Every year when Thanksgiving rolls around I can't help but think of my Cheesy Chivey Cornbread Recipe. It's so easy to do and the perfect bread to serve this time of year because it can be made in advance and just reheated.
It's cheesy and chivey and just the right amount of cornmeal to flour, to give you that cornmeal taste but without all the heaviness.  Allowing guests to have a second…and third slice 🙂
For a step-by-step tutorial of this recipe you can watch my video tutorial below.  SUBSCRIBE TO MY YOUTUBE CHANNEL and never miss a recipe! (It's free!) and new videos post on Saturdays!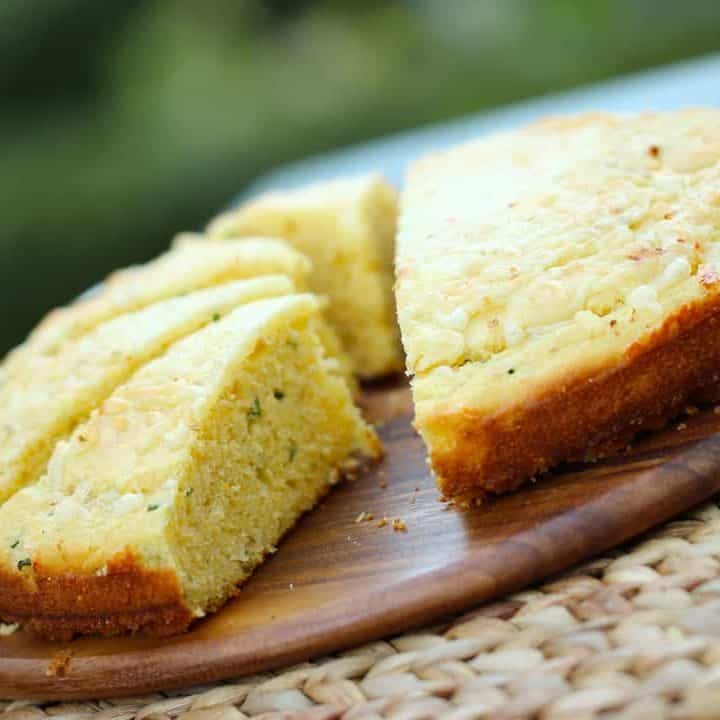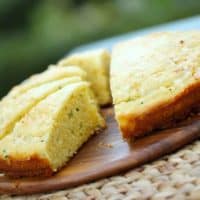 Cheesy Chivey Cornbread Recipe
Ingredients
1 cup (120 g) flour
1 cup (120 g) cornmeal
¼ cup (50 g) sugar
1 tbsp (15 ml) baking powder
1 ½ tsp (7.5 ml) salt
3 eggs
¾ cup (180 ml) milk
½ cup (120 ml) melted butter
1 cup (120 g) grated pepper jack cheese (separated)
1/3 cup (80 ml) chives
Instructions
Preheat oven to 350F (176C).
Spray a 9" (23 cm) spring form pan with baking spray and set aside.
In a large bowl, combine the flour, the cornmeal, the sugar, baking powder and salt. Whisk together until combined.
Then add the eggs, the milk, and melted butter. Stir to combine. Then add ½ cup of the cheese and the chives and stir to combine.
Pour into the pan and bake for 15 mins. Then top with the rest of the cheese and bake for 15 mins more or until cheese is melted and golden brown.
Slice into "pie wedges" and serve warm!
Notes
This can also be made the day before, covered with foil and refrigerated, and then pop in a 300F (150C) oven with foil to warm through for 15 mins. Then remove foil and continue to heat for 5 mins. Enjoy!