Every spring my family and I go through the ritual of "pulling back" on the "screens". The weather is warm and personally I feel my kids should be spending time outdoors...in the real world..with each other.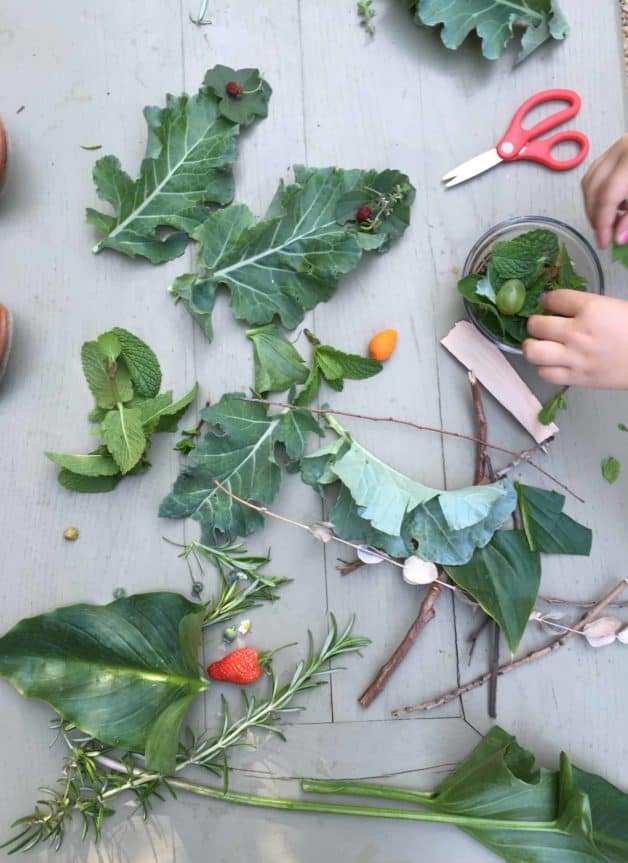 This weekend Mommy unplugged the TV and rolled it into the garage, and outside we went! The first few minutes were spent in protest. This is to be expected and is actually part of the yearly ritual. So no shocker there.
But then as they started to come around, they occupied themselves with the usual outdoor diversions. Hula hoops, bubbles and a sad game of kickball played with a deflated rubber ball no one took the time to put away.
But as the afternoon wore on, my children, who have an innate desire "to pick things" started gathering an assortment of leaves, and twigs and berries. "Let's make fairy houses!", my 8-year-old gleefully exclaimed!
Well The Fairy House Project consumed every fiber of their little beings. This went on for a full 2 hours as they took turns gathering, and displaying all the fairy house furniture and trappings. Creating fictitious "use cases" for how they fairies would actually be "interacting" with their new home and floor plan.
There was also a sense of "hospitality" exhibited as they both agreed, in complete unison, that they must make the fairies feel enticed to get into their "leaf-beds" by placing small strawberries on their "leaf-pillows". "You know Mommy how hotels put chocolates on your pillows? Well, strawberries are fairy-chocolates", she says with the utmost authority on the subject. It was crazy cute.
I've never seen them so "enthralled" in a project TOGETHER, without fights or one acting "too cool" to play with the other. They were "in this together" and were exhibiting teamwork, and problem-solving, a sense of accomplishment and pride was clearly visible.
It was like something out of the world of a Tasha Tudor Book.
It was also something that I would have never come up with, even after a good Pinterest search! It just underscores for me that children really do need that time to be inventive, explore their creativity and sense of wonder. It's what childhood is all about.
So as the weather warms and Mother Nature is calling, try "unplugging" for a bit and see what inventive games your children will come up with. And then report back because the thrill of The Fairy House Project may not last for long! xx