This time of year a great potato side dish is just so comforting! They pair beautifully with a roasted chicken or really any main course and make for a perfect addition to a Sunday night dinner. These are two of my favorites.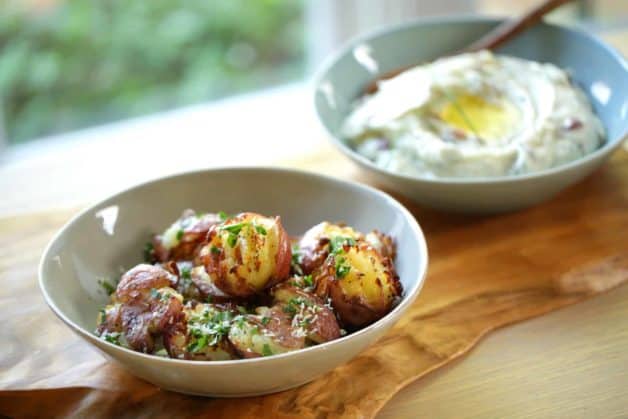 Smashed Potatoes with garlic, parsley and parmesan. They are buttery and crispy on the outside and warm and fluffy on the inside. They also are fun to make with a potato masher and just get better while sitting in a warm oven (if you are still prepping the main course)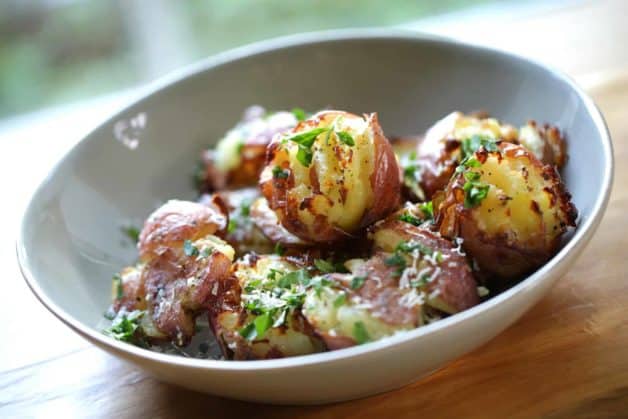 My other favorite are these simple, skin-on, mashed potatoes.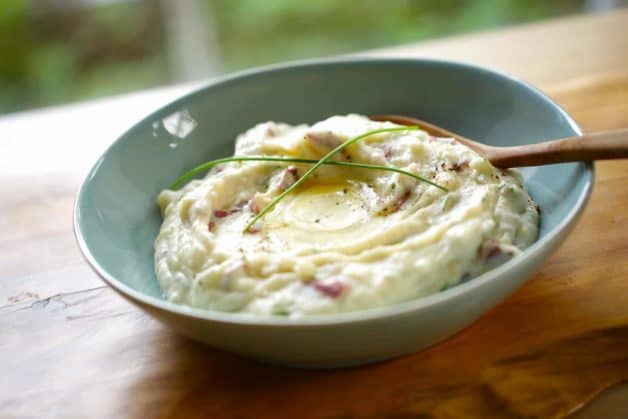 Leaving the skin on, makes these really quick to prepare and also adds a little texture which is also nice. Beaten with sour cream and chives these potatoes have just the right buttery flavor with a pinch of tang coming from the sour cream.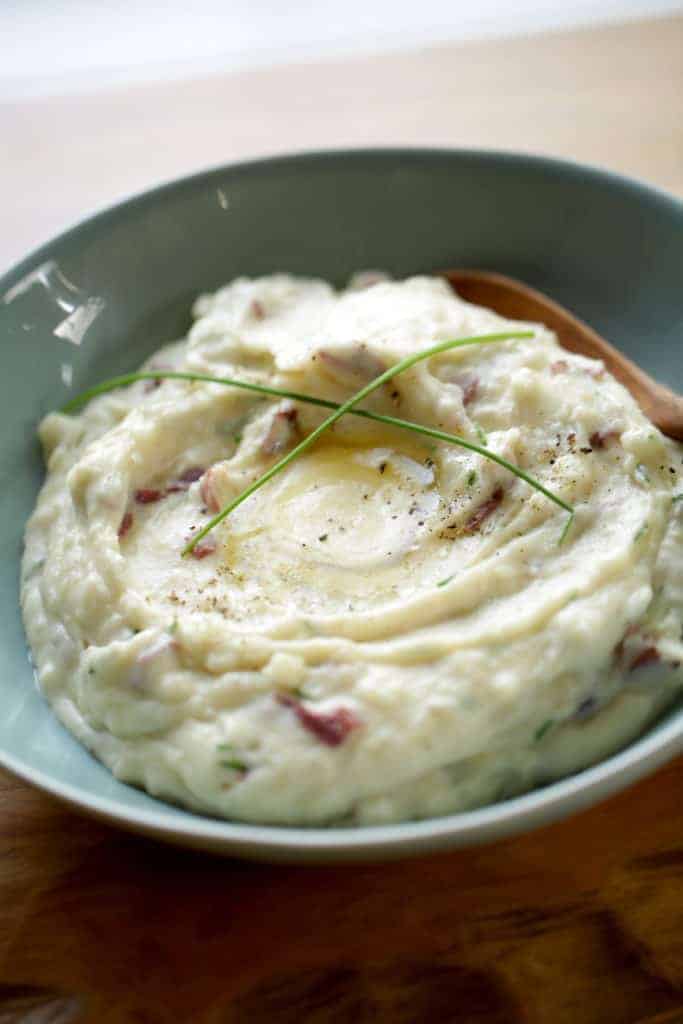 For a step-by-step demo of both these recipes you can watch my video below!
CLICK HERE TO SUBSCRIBE to my YouTube Channel and never miss a recipe (it's free!)
Looking for more potato recipes? You might also enjoy my Foolproof Roasted Potatoes or my Sausage and Potato Casserole. Two other winners!