Halloween Appetizer Recipe
For creepy beginning to my Halloween Themed Dinner Menu for Adults, I love to serve these "Bug Bites" .
They are two fun Halloween Appetizer recipes that come together in minutes and always loosens up the crowd!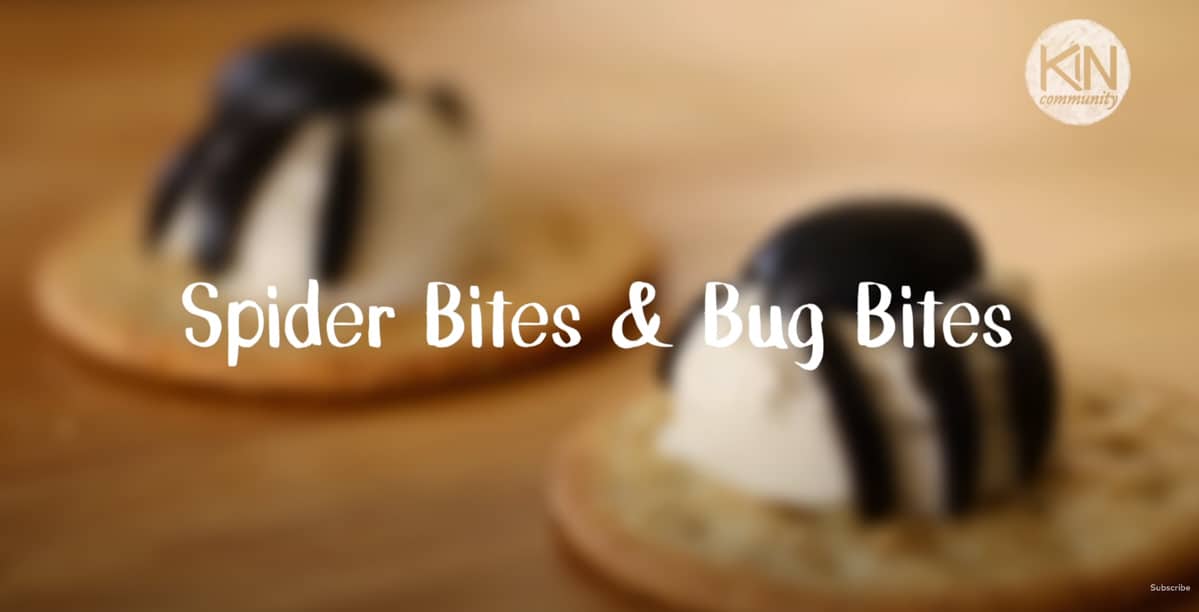 This recipe is part of my Halloween Menu I created for the Kin Community YouTube Channel.  A menu that is aged up a bit to please the grown-ups but would also be fun for the kids too!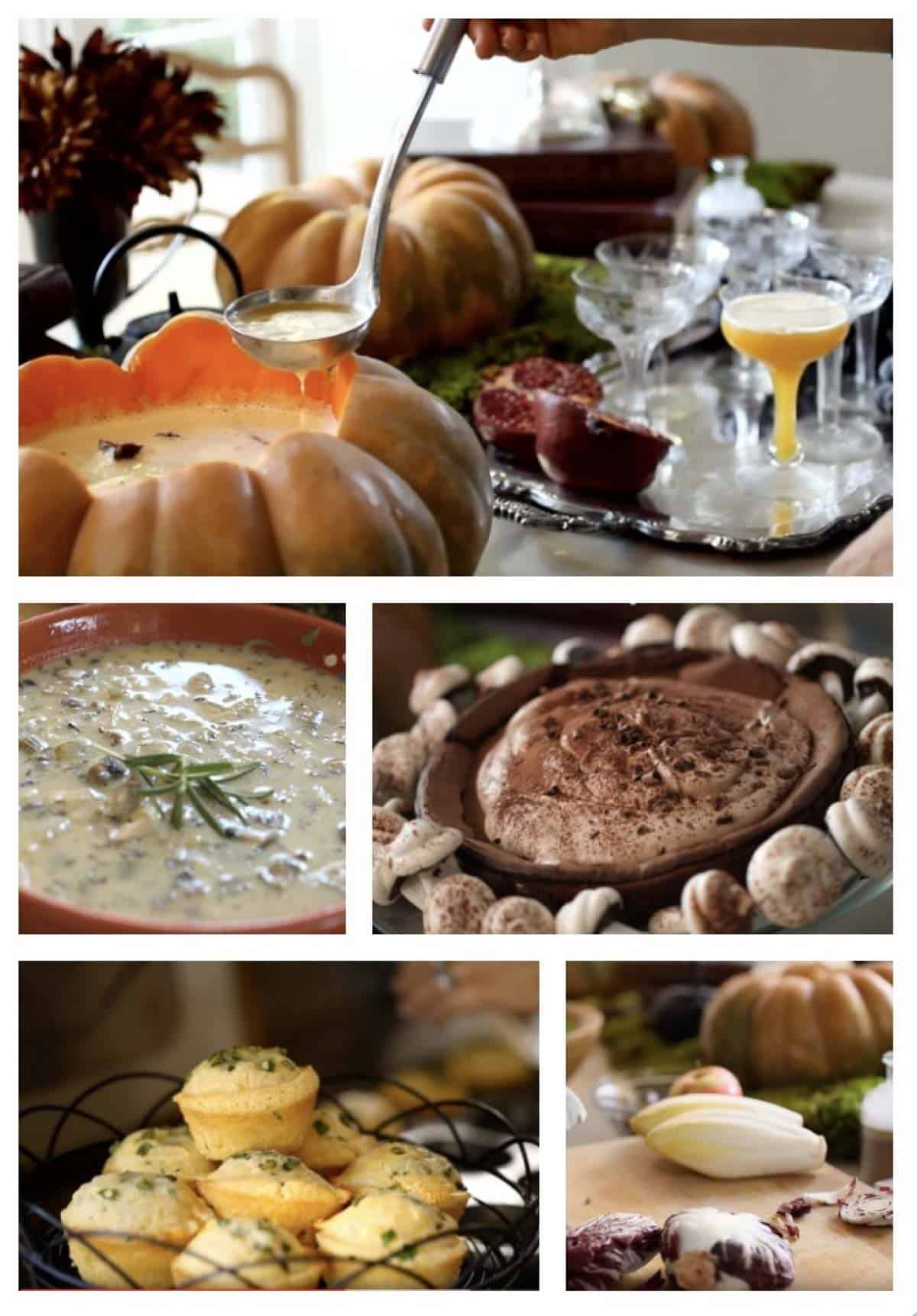 You can watch the full episode and get all the recipes below!
For the full menu for this dinner you might also enjoy these recipes:
Spider Bite Halloween Appetizer
This is a super simple idea that is not only fun to make but delicious to eat too!
Take a 1" cookie scoop and portion out a scoop of Boursin Cheese on a round cracker. I use the Breton Crackers.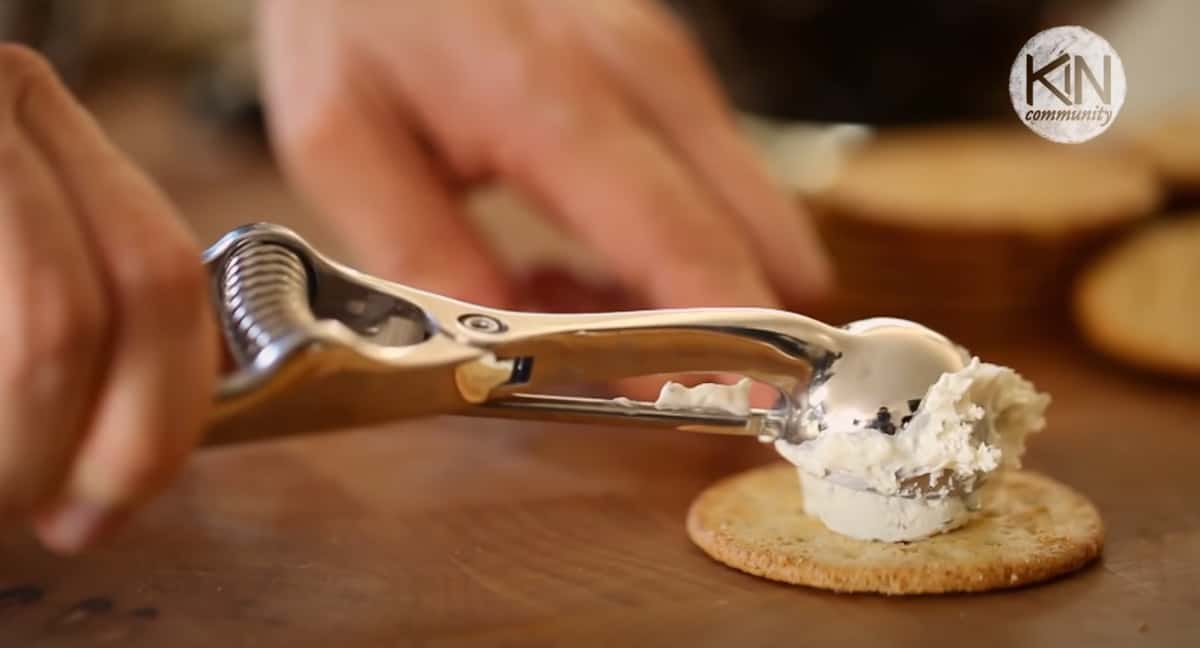 Creating the Spider with Black Olives
Then slice a pitted, black Kalamata olive in half, and place one half for the body and then slice 6-8 slices for the legs.
Spiders typically have 8 legs in the real world, but in the "magical world" you can give them 6! It's just a bit tight to fit all 8. But you decide which way you want to play it.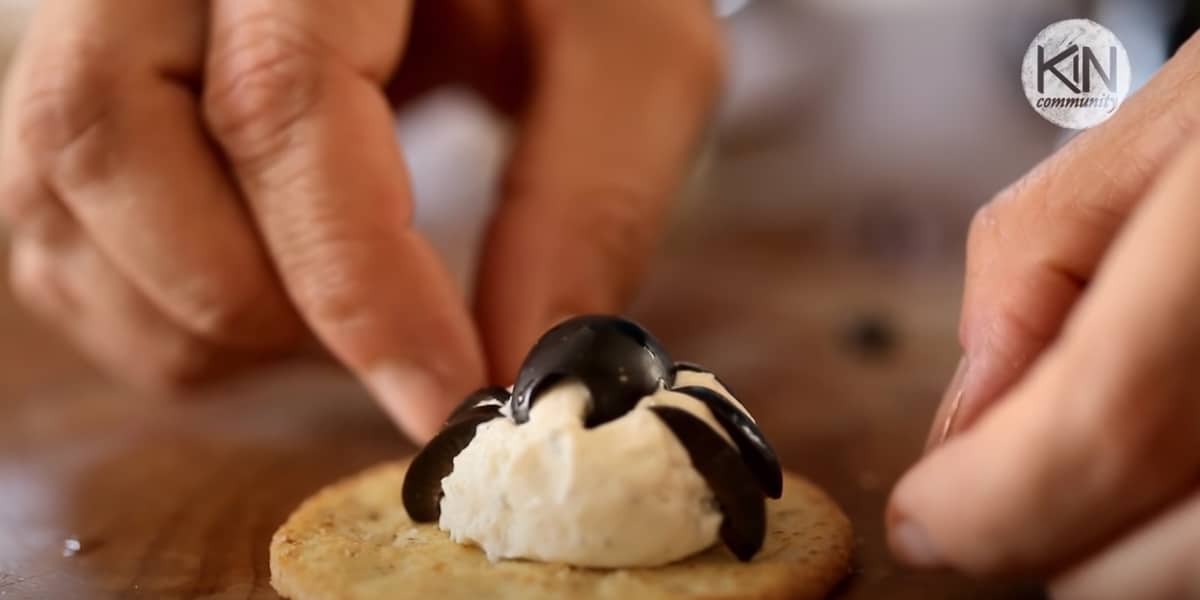 Bug Bites
These cute little bug bites only look scary, they actually taste delicious! Thanks to a combination of dates, Gorgonzola cheese and walnuts.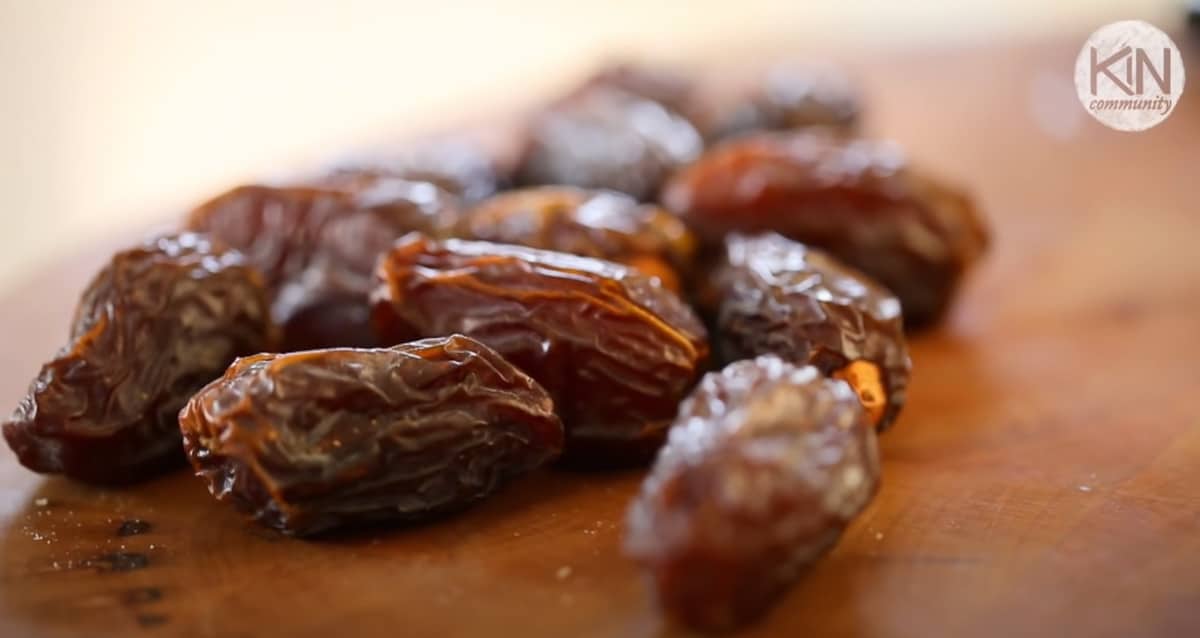 First slice the dates in half and remove the pit. The pit will leave a nice cavity in the date where you can fill it with cheese.
You can use crumbled goat cheese, gorgonzola or blue cheese. Or even a little wedge of brie would be great too!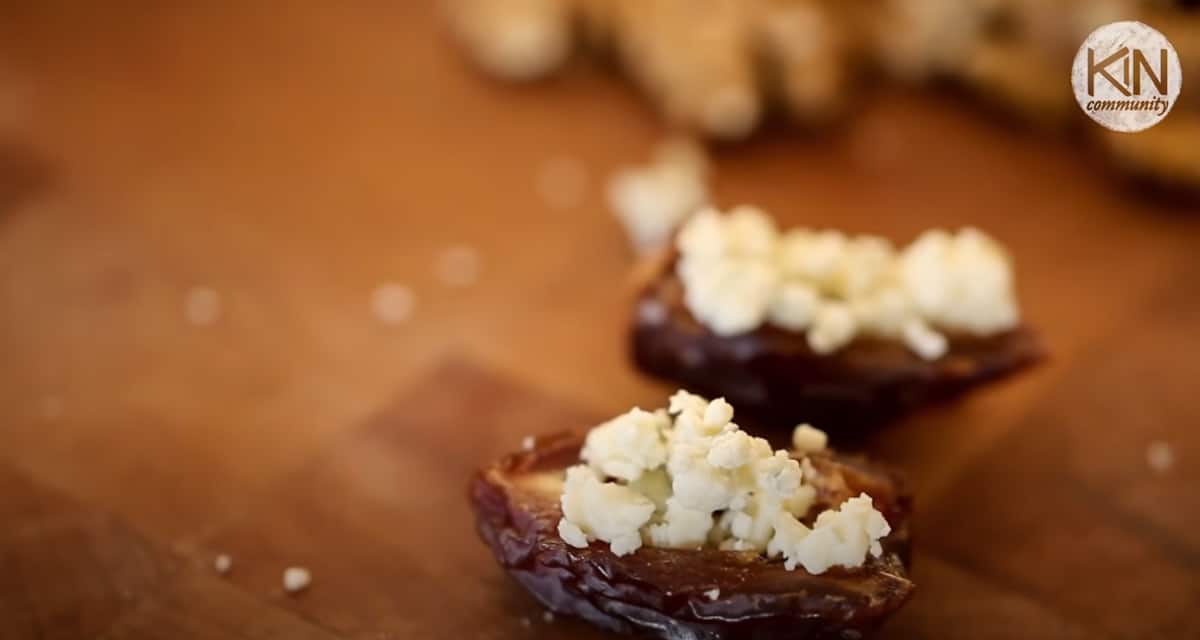 Just pop them under the broiler to melt the cheese and then top with a walnut. The wrinkly skin of the date, mixed with the bumpy texture of the walnut creates an eerie looking appetizer that is perfect for halloween!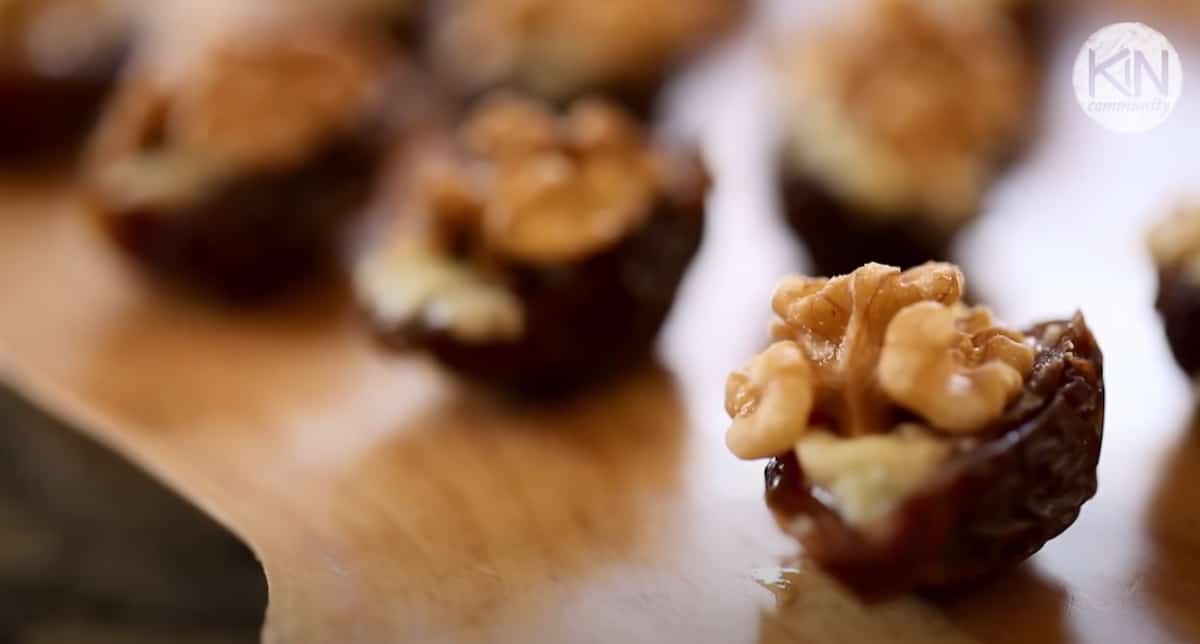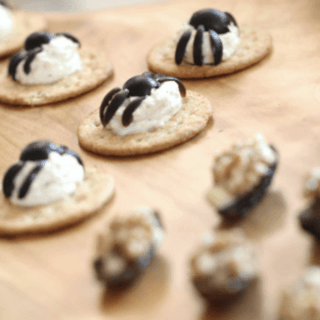 Spider Bites Appetizers
For creepy beginning to my Halloween Themed Dinner Menu for Adults, I love to serve these "Bug Bite" appetizers.
Ingredients
SPIDER BITES:
1 container Boursin cheese
Crackers of choice
1 can, pitted whole Kalamata Olives
BUG BITES:
1 pint of dates
½ cup of Gorgonzola Cheese
½ cup of whole Walnuts
Instructions
FOR SPIDER BITES:
With a mini ice cream scoop, scoop 1 serving of cheese atop a round cracker.
Slice olive in half, lengthwise. Slice second half into strips (for the legs)
Place whole half (the body) on the cheese mound. Attach 3 legs on each side.
FOR BUG BITES:
Slice dates in half, remove pit. Fill hole with cheese.
Broil until cheese melts.
Top with walnuts.
Nutrition Information:
Yield:

8
Serving Size:

1
Amount Per Serving:
Calories:

17
Total Fat:

1g
Saturated Fat:

1g
Trans Fat:

0g
Unsaturated Fat:

1g
Cholesterol:

3mg
Sodium:

29mg
Carbohydrates:

0g
Fiber:

0g
Sugar:

0g
Protein:

1g