If you have a few foodies on your list that are leaving you stumped, then leave it to me! My round-up of 15 Gifts for Foodies will surely thrill any cook on your list!
NOTE: Some of these links go to Amazon where I am compensated for products sold at no additional cost to the consumer.
Watch My Gift Guide Video Below!
Subscribe to My YouTube Channel and Never Miss a Video!
#1: A Highly Quality Apron
I love these Aprons by Koda. Each one is handmade in the U.S. from organic cotton. They each have such wonderful details to them from the pockets to the grommets, high-quality straps, and leather trim. Definitely a gift any foodie would love to own!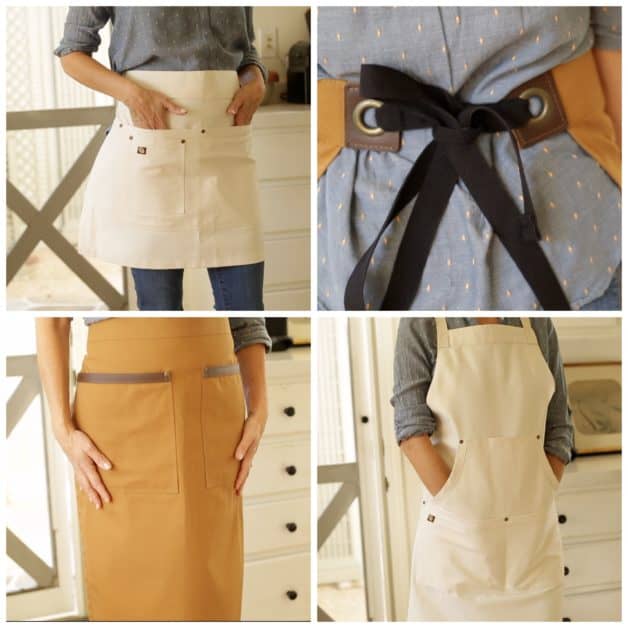 #2: Charming Garlic Keeper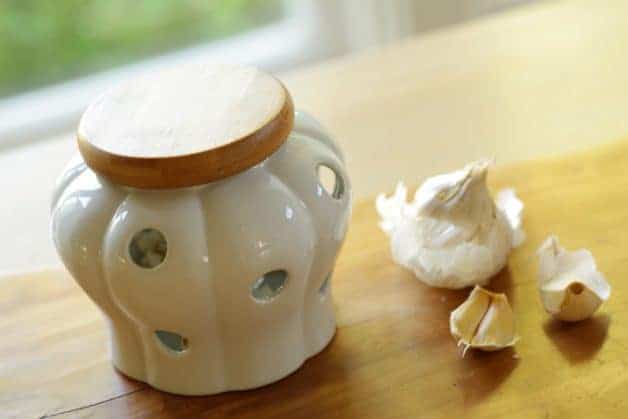 I've been obsessed with this little garlic keeper for some time now. Not only is it chic with his wooden lid and garlic bulb shape, but it's so handy! It sits on my countertop holding all my garlic until I need it.
I think this would make a lovely hostess gift for the foodie in your life because it's the kind of thing most cooks wouldn't buy for themselves but is so nice to have! This concept is always the making of a thoughtful gift!
#3: Silpat Baking Molds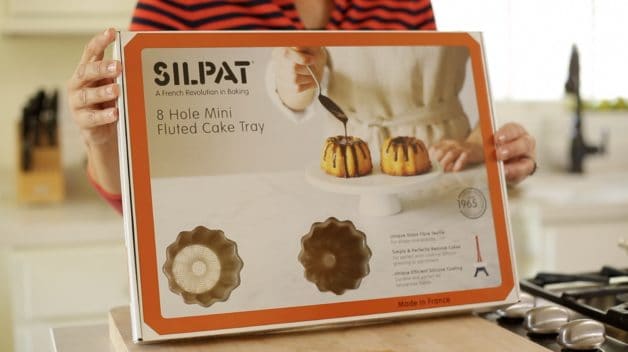 For the baker in your family, you cannot go wrong with these wonderful Silpat baking molds. Silpat has been making the baking mats for years, but the fact that they have introduced a line of baking molds is seriously genius!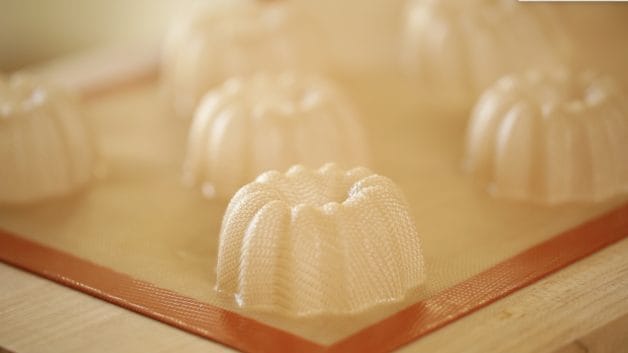 They come in a variety of shapes, and I personally love the muffin mold because of the way it eliminates the need for greasing the tin or using papers.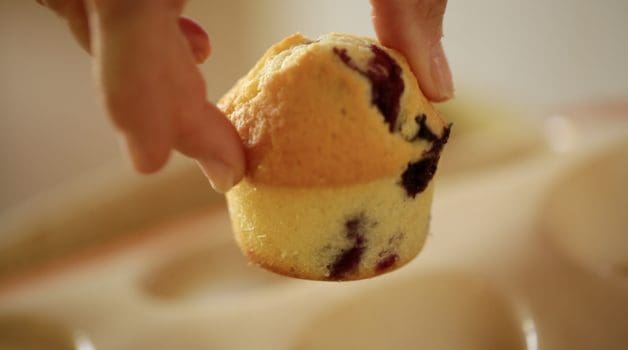 The muffins just simply pop out with beautiful edges showing the fruit inside. How beautiful is that?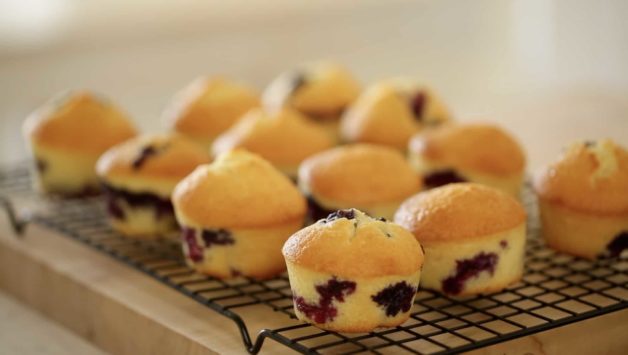 #4: A 14-Piece BBQ Tool Set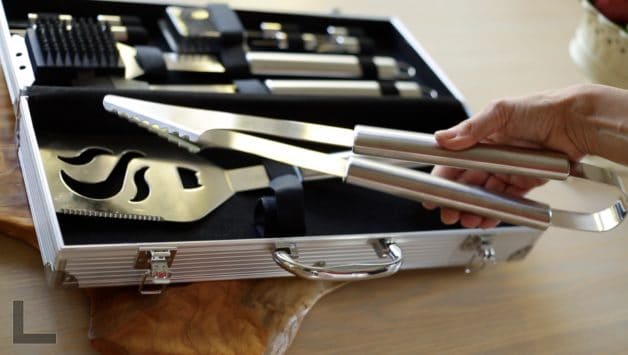 For the foodie who serves as the grill master in the family, you can't go wrong with this 14-Piece Grill Tool Set by Cuisinart. It has all the tools you need (and then some!) and fits so nicely in this high-quality aluminum case. It's the perfect gift to say thank you to the one who slaves away at the grill all summer long.
#5: Oak Wood Trivet & Casserole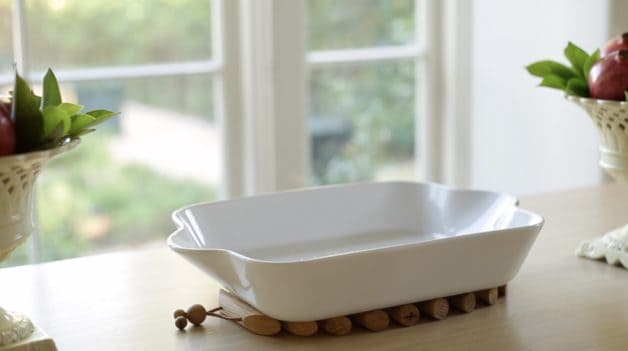 I love this Adjustable Oak Wood Trivet and White Ceramic Casserole as a set. I think it's such a beautiful gift idea for the cook in your life who cherished a great oven-to-table dish.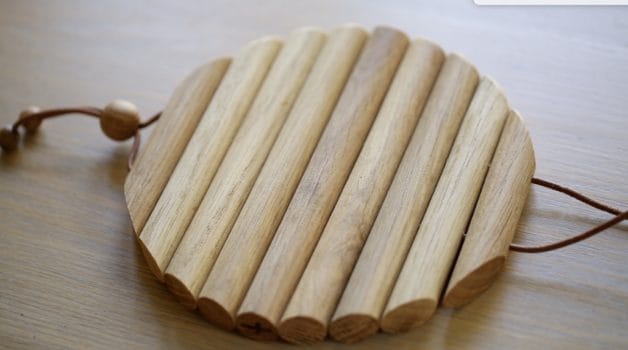 The trivet resembles a piece of sculpture. Slide the wooden logs apart and it adjusts to fit larger sized casseroles. Ideal for oven-to-table dishes like Lasagna or Baked Mac & Cheese.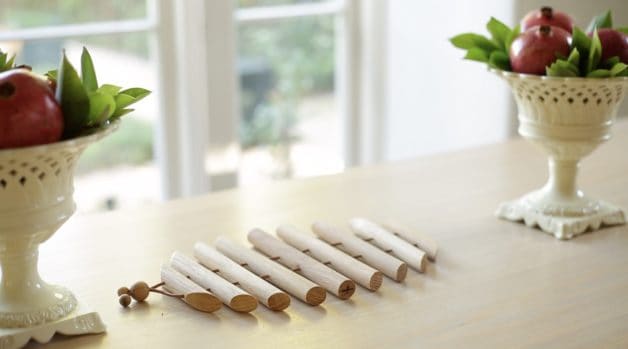 #6: Eco-Friendly Produce Bags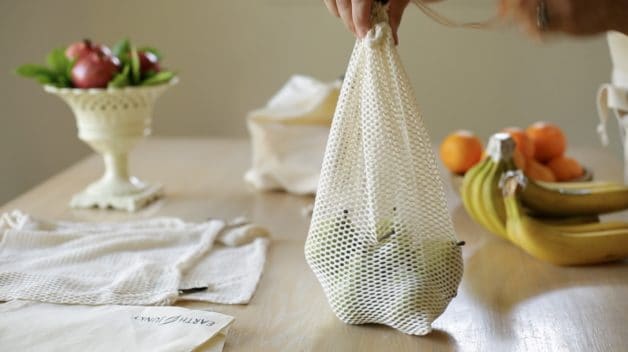 For the "eco-friendly" foodie in your life might I suggest this fabulous cloth, produce bags from Earth Junky Talk about an idea whose time has come!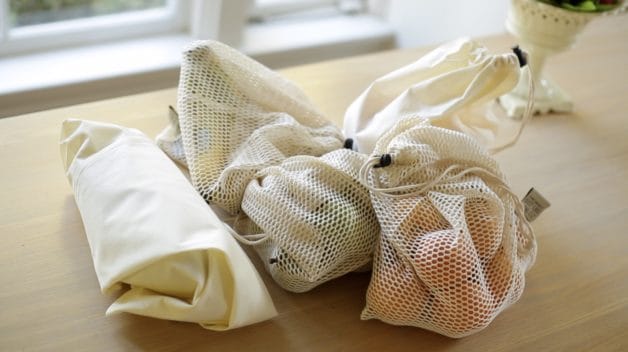 They come in a set of 3 organic, muslin bags of different sizes and 3 mesh bags, and 1 swaddle cloth for larger items like lettuce or bread. No more running around the store looking for those pesky plastic produce bags!
#7: Beeswrap Food Storage Sheets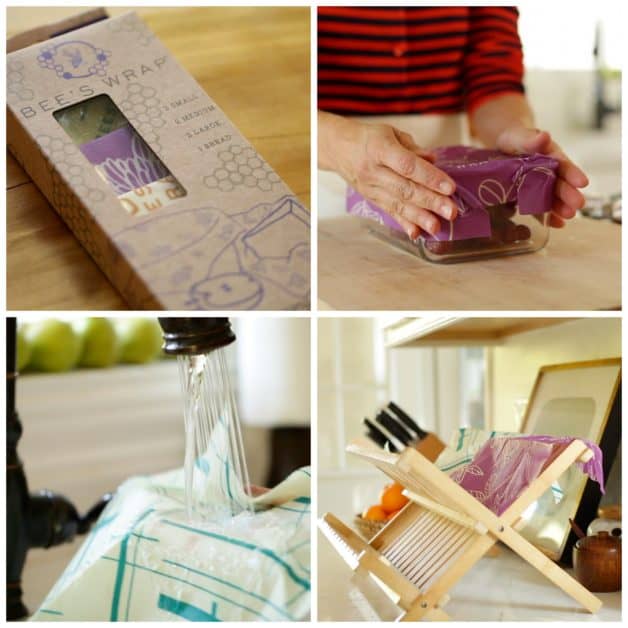 You could round out your "Eco-Friendly" gift idea with these wonderful food storage wraps, from Beeswrap.
These cloths are a sustainable alternative to plastic wrap or aluminum foil. The beeswax covered fabric, sticks to things via the warmth of your hands. Allow them to seal containers, cut fruit, wrap bread, and more! Simply clean under cold water and air dry.
#8: The Yoga Cat Paper Towel Holder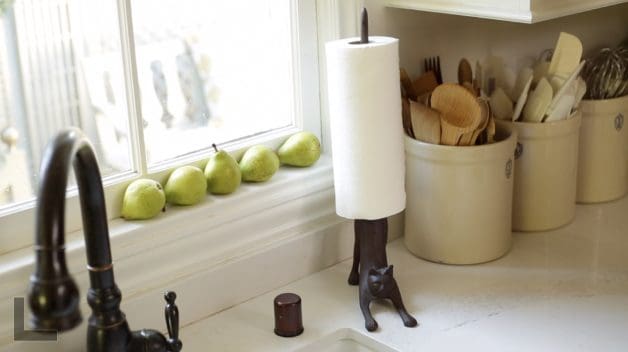 For the Yoga-Enthusiast, you might consider this adorable "Yoga Cat" paper towel holder. He's so cute and chic!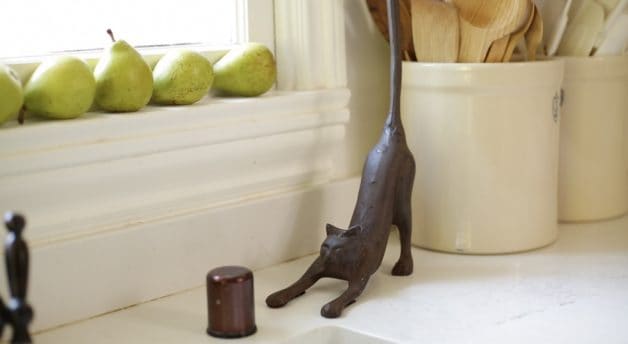 And when you run out of paper towels he looks just like a piece of sculpture happy to keep you company while at the kitchen sink.
#9: Oak Wood Cheese Grater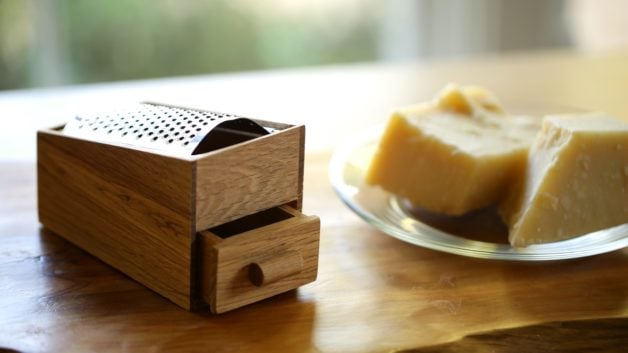 For the cheese-loving foodie, this charming oak wood cheese grater would be a great gift!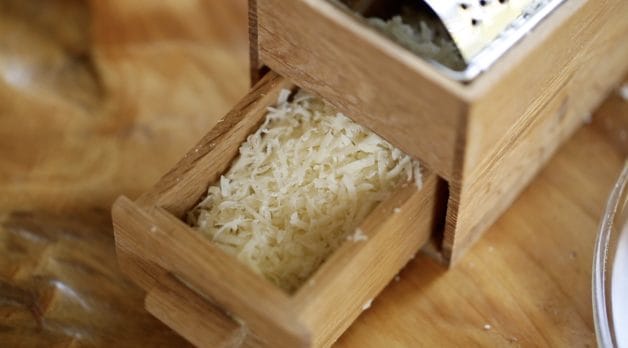 It grates your cheese on top and collects it in the little drawer below. It's so much fun to use and adds a charming conversation piece to a tabletop when a dish calls for a "little extra parmesan" on the side. The grater is easily removed for easy cleaning too.
#10: All-Clad Belgian Waffle Maker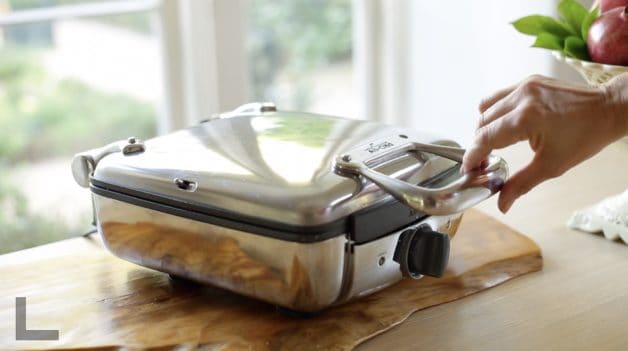 For the Sunday morning breakfast enthusiast, an All-Clad Belgian Waffle iron cannot be beat. It's the Rolls-Royce of waffle irons! Yes, it's pricy, but it will last the test of time and provide countless weekend breakfast memories.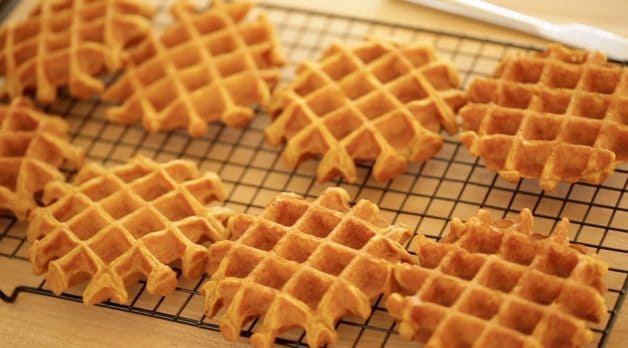 It consistently makes the most beautifully shaped waffles! I use it around the holidays for my Pumpkin Spiced Waffles, in the summer for my Blueberry Waffles, and of course on Father's Day for some fantastic Hashbrown Waffles.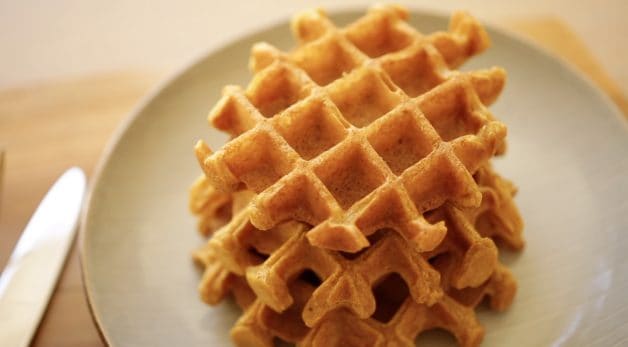 #11: Le Creuset Dutch Oven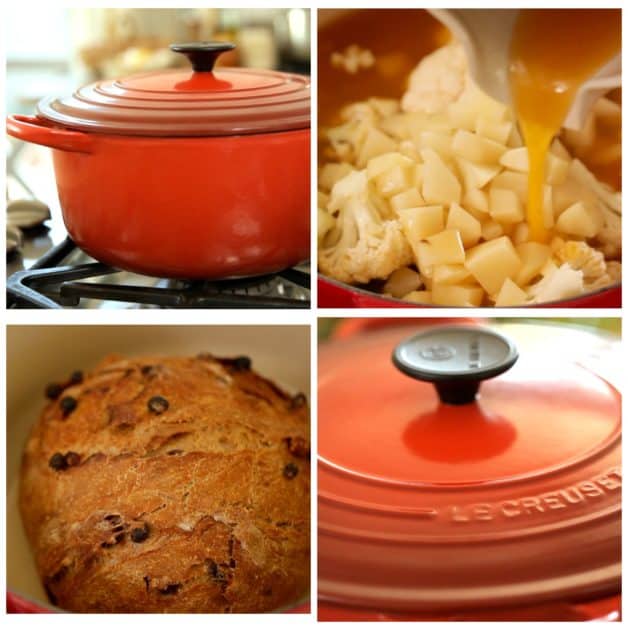 A Le Creuset Dutch oven is one of the most coveted pieces of kitchen equipment. It's the pot to end all pots. You can make just about anything in it. From soups and stews to even bread! Every winter I love to make my Cinnamon Raisin Bread in it.
The heatproof knob allows you to put the entire thing in the oven creating a tiny "bread oven" effect that makes the most wonderful artisan-style bread. I think this 5.5-quart size is the way to go since it's the most useful. Not too big, not too small, just right!
#12: Le Creuset Braiser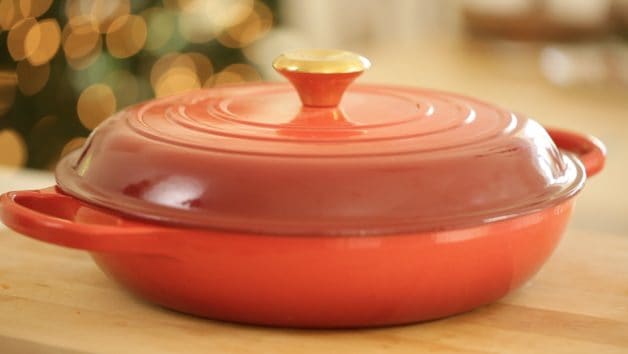 If your foodies already have the dutch oven, the next piece in their collection should be the Le Creuset Braiser. This is another versatile pot that you can do so many things with, I really like the 3.75-quart size.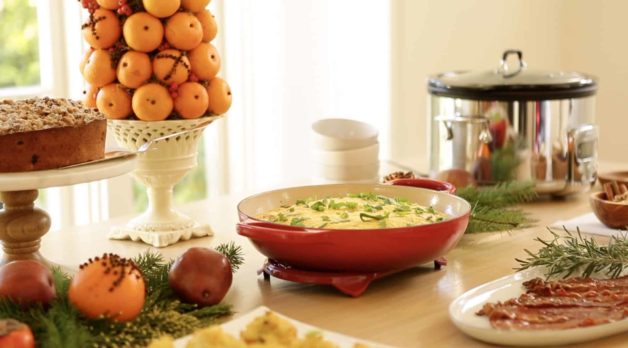 It's perfect for braising meats, like my Coq au Vin recipe, or for I also use it around Christmas time to make my Cheesy Herby Egg Bake in it. It's bright red color and gold knob is right at home on any holiday table. The trivet is additional but makes a nice add-on for a gift.
#13: Pack It Freezer Tote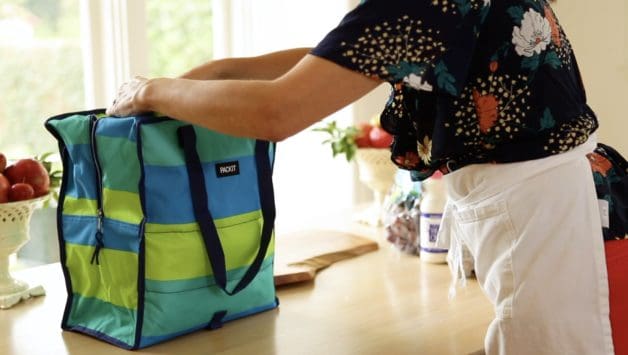 This is the most wonderful grocery tote! It's a foldable bag, with freezer gel in it. It folds up and you place it in your freezer. Then when it comes time for grocery shopping you take it out, fill up all your perishables and when you get home they are still nice and chilled. This is also a great tote for picnics and potlucks too!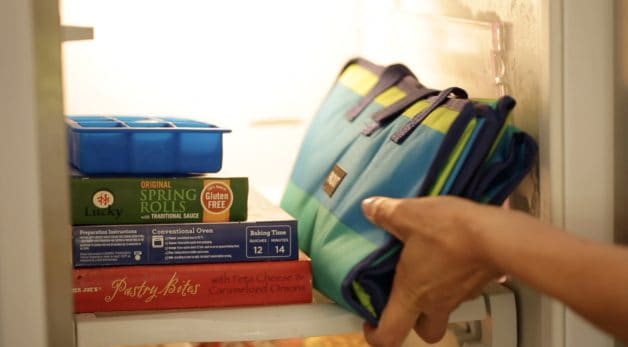 #14: Set of French Lemonade Bottles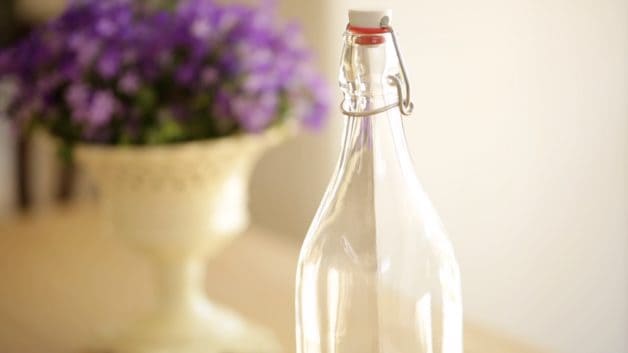 These French-style bottles make for beautiful homemade gifts like flavored olive oils or vinegar or even homemade lemonade!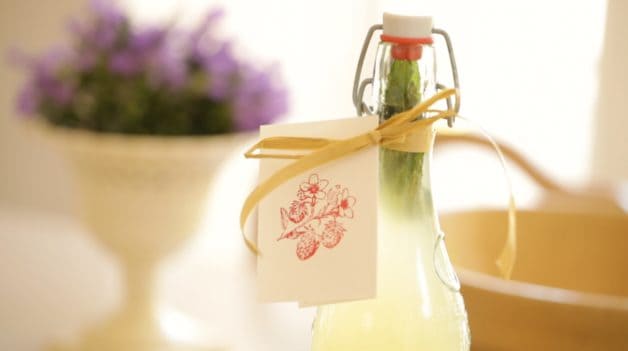 I hope you enjoyed this little round-up of my favorite Gifts for Foodies! I'm sure any one of these items is sure to be a winner for that special cook in your life.
It's Updated Weekly with New Items!