These easy almond croissants have a wonderful "homemade quality" to them, but require half the effort of a traditional croissant.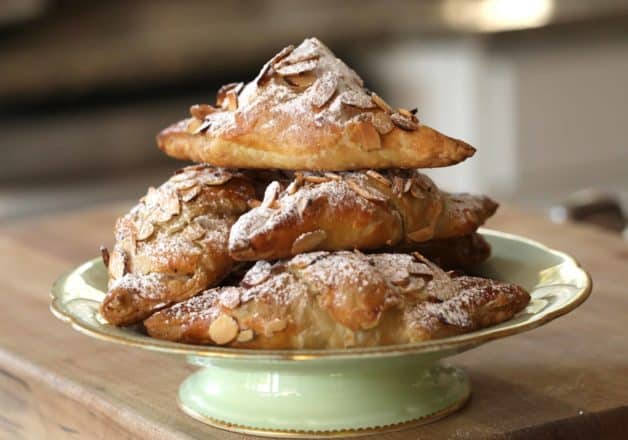 What's in an almond croissant?
An almond croissant is filled with almond paste and sometimes an egg and flour to create a lighter, fluffier texture.
How do you make almond croissants with puff pastry?
Making almond croissants with puff-pastry couldn't be easier! You'll create an almond filling (recipe below) and then spoon it into the puff pastry.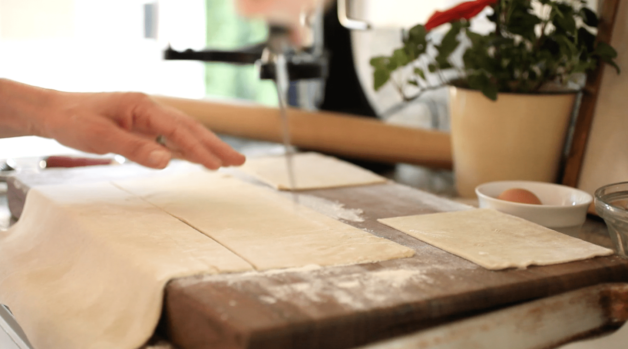 Just cut the pastry into 3x 5 rectangles. I recommend the Pepperidge Farm Puff Pastry Sheets because it comes already scored into panels so all you have to do is cut each panel into 2 pieces are you are good to go!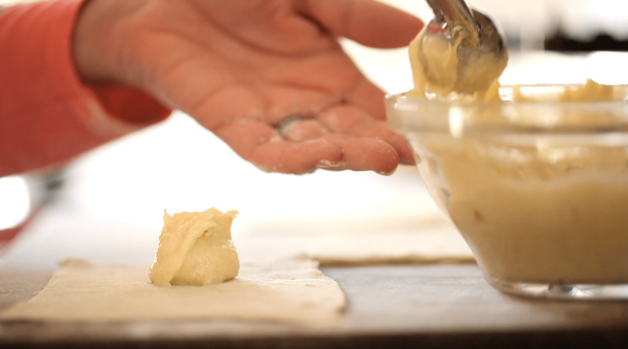 Scoop a dollop of homemade almond cream in the center (recipe follows)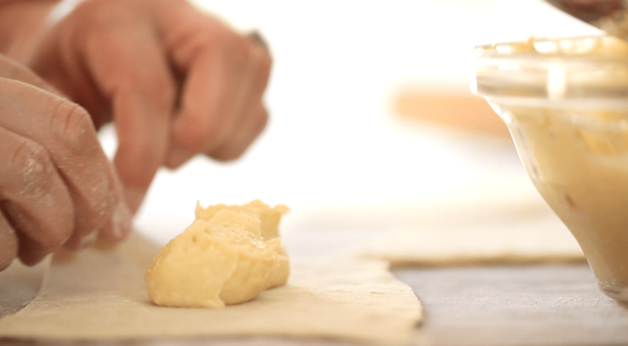 Fold over opposing corners to meet in the middle…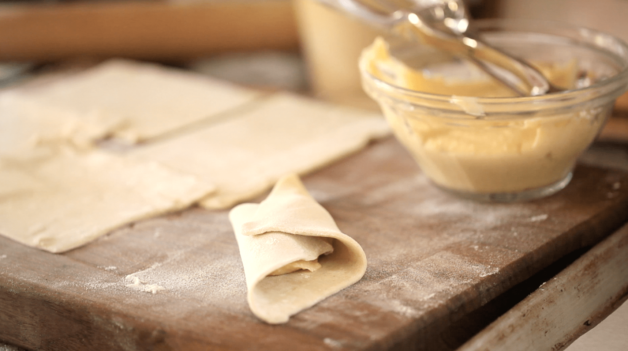 ..allowing them to overlap a bit.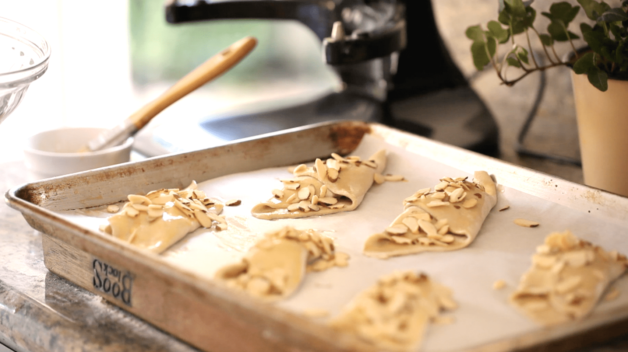 Brush with egg wash and top with raw, slivered almonds. I think the kind with the skin on them makes for a pretty rustic touch.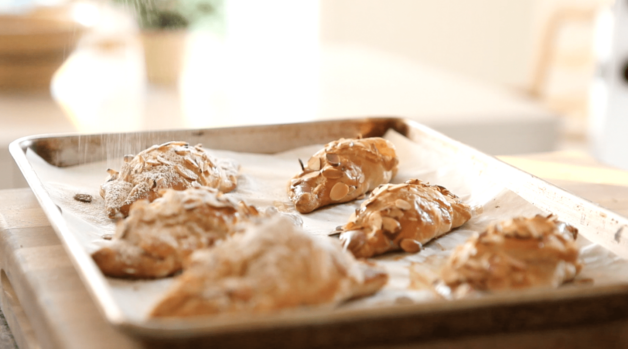 Bake for 20 minutes. Then dust with powdered sugar and pile high on a fancy cake stand.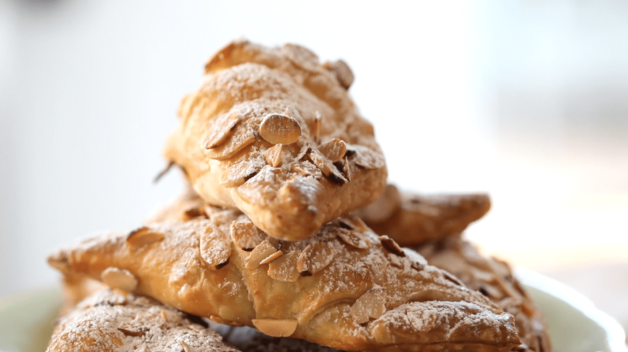 And then sit back and watch them disappear in minutes!
Can you freeze almond croissants?
Yes! Freezing them is a great idea. After the pastries are assembled place the tray in the freezer to harden up. Once frozen you can place them in a resealable freezer container, lined with wax paper in between the layers. Then bake when you are ready to serve. No need to thaw first.
For a step-by-step tutorial of my Easy Almond Croissants, you can watch my video below.
Looking for more Christmas Morning Breakfast Recipes?
You might also enjoy my Overnight Cinnamon Buns
Or my Cheesy, Herby, Egg Bake Casserole
Please let me know if you make this Easy Almond Croissants Recipe by leaving a rating and review below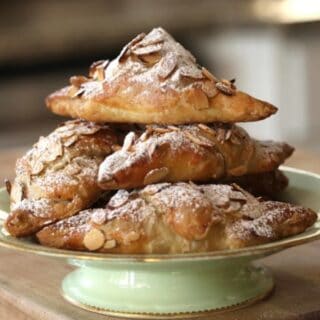 Easy Almond Croissants
Total Time:
1 hour
5 minutes
Easy Almond Croissants using store-bought puff pastry. Perfect for Christmas morning breakfast!
Ingredients
¼ cup of unsalted butter
¼ cup powdered sugar
4 oz of almond paste
3 eggs, separated
½ tsp almond extract
3 tbsp flour
1 package puffed pastry (you will need 2 sheets)
1 egg, lightly beaten
¾ cup sliced almonds
Instructions
Preheat oven to 400F.
Beat together butter, sugar and almond paste until combined.
Add 2 eggs, one at a time, reserving the 3 egg for the egg wash. Then add the almond extract.
Add flour slowly until just combined.
Cut out a 3 x5 square of puffed pastry. Place 2 tbsp of almond paste in the center. Take one corner and fold it over the cream, and then take the other corner and fold it over the top.
At this stage you could cover with plastic wrap and place your tray in the fridge overnight. And then the next morning proceed as follows.
Lightly beat 1 egg, and then with a pastry brush, brush the egg wash over the pastries. Sprinkle with 1 tbsp of almonds
Place in the oven 20 mins until puffed and golden brown.
Nutrition Information:
Yield:

12
Serving Size:

1
Amount Per Serving:
Calories:

182
Total Fat:

13g
Saturated Fat:

4g
Trans Fat:

0g
Unsaturated Fat:

8g
Cholesterol:

76mg
Sodium:

49mg
Carbohydrates:

13g
Fiber:

2g
Sugar:

7g
Protein:

5g