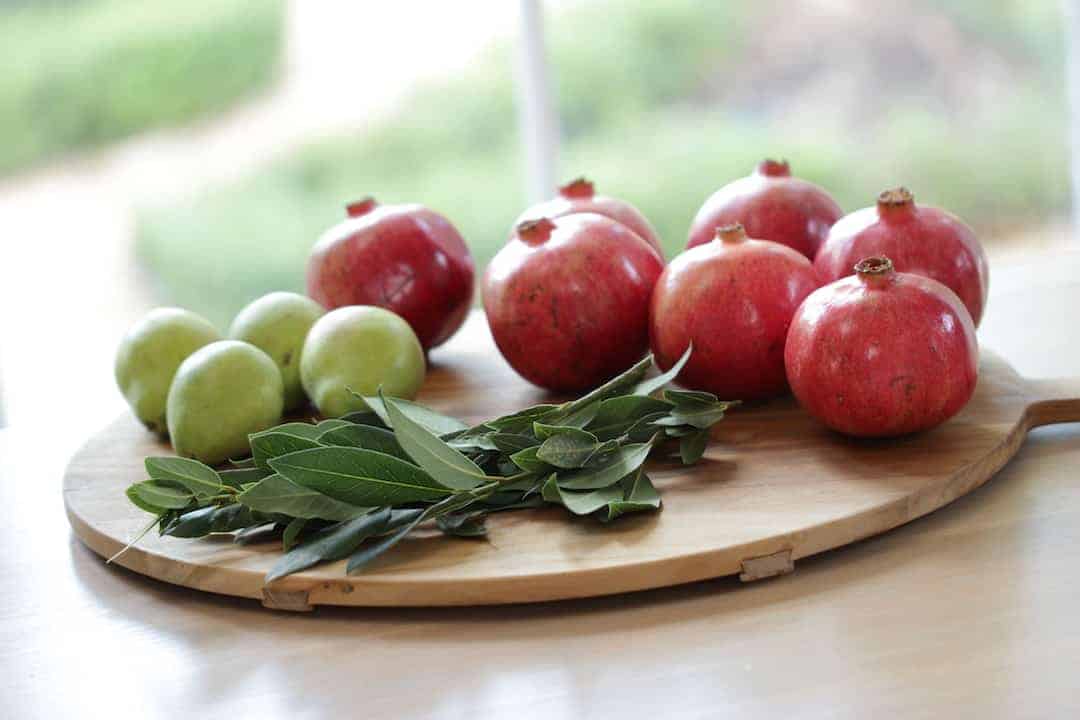 When we first moved into our house, I discovered we had a pomegranate tree. I have never seen a pomegranate tree before, in fact, I wasn't really sure how they grew, exactly? But by that Thanksgiving they were all over the house.
Our tree was a few decades old and it was quite prolific! It kept giving us fruit until I didn't know what else to do with it. I put them on the mantle, on the buffet, on the kitchen table, really anywhere I had room for them, that's where they ended up.
Years later we put on addition on the house and the poor tree (ravaged by disease) was the first to go. Sigh...so to honor the spirit of this old and failing tree, I continue the tradition of pomegranate centerpieces, I just buy them at the store 🙂
Below is my video on how to put them to good use this holiday season.
For more holiday helpers and holiday recipes Subscribe to My YouTube Channel (it's free!) and new videos post every Saturday.