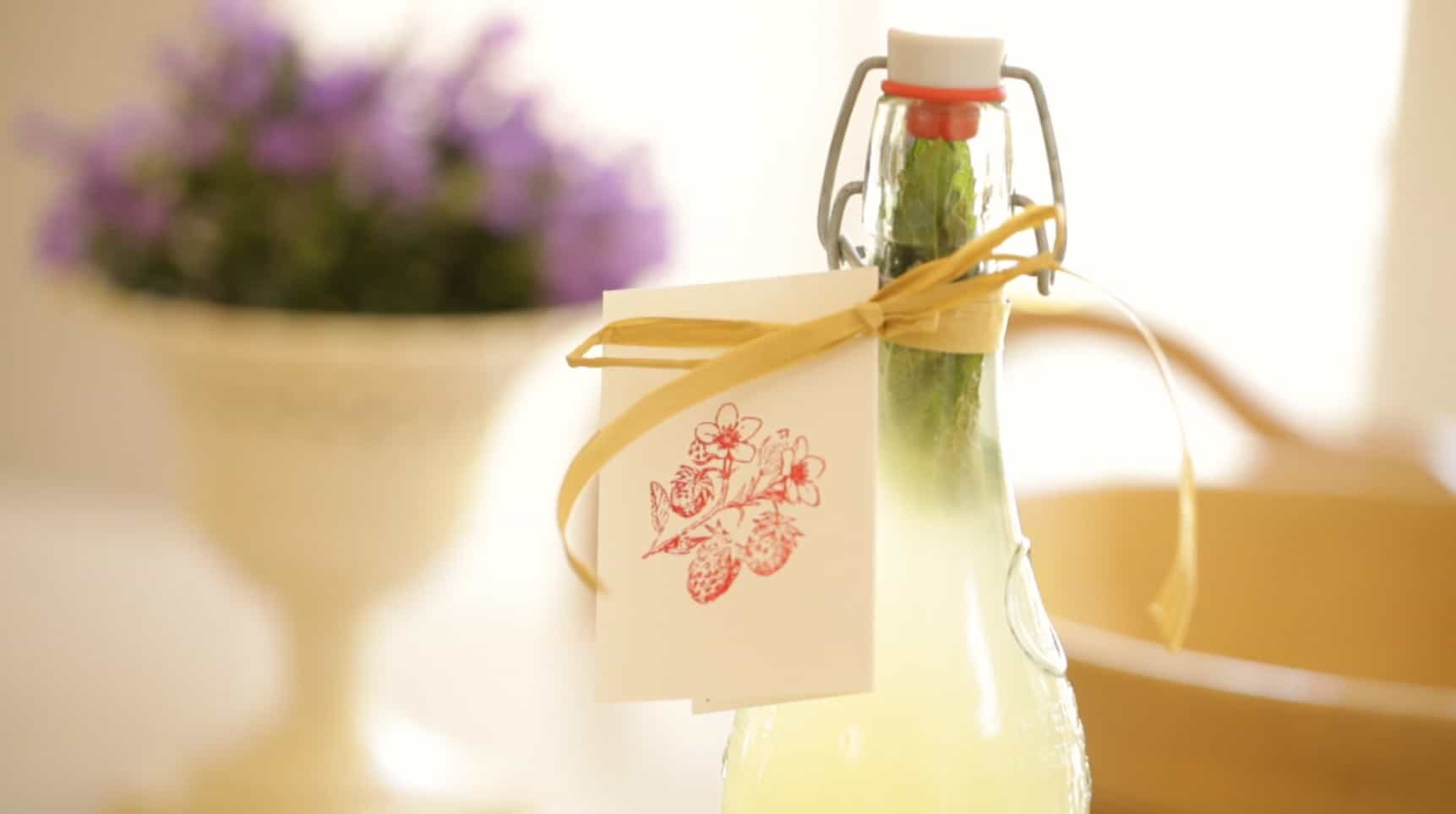 Homemade lemonade is one of my favorite things to make in the summertime.  Especially since I live in California where I am spoiled by lemon trees growing in our front yard.
We get lemons twice a year, in the spring and in the fall and each time I see them start to appear, my kids begin asking for the homemade lemonade! Making homemade lemonade is really a simple process of just 4ingredients of Lemons Juice, Water, Agave Syrup (or you could also add 1/4 of sugar) and fresh mint.
It helps to have a pyrex pitcher and a strainer at the ready to capture the juice and separate the pits. This also makes a fantastic hostess gift in the summer if you are headed to someone's house for a BBQ and want to bring something a little more original than the standard bottle of wine. For an alternate twist you can also try my Watermelon Lemonade. Another great one to try!
For a step-by-step demo of this recipe you can watch my video demo below.
SUBSCRIBE TO MY YOUTUBE CHANNEL and never miss a recipe! (it's free!)
PRODUCTS I RECOMMEND FOR THIS RECIPE: (These links go to Amazon where I am an affiliate partner)
4-cup pyrex pitcher (this way the whole concoction can be mixed up in in and then easily poured into a carafe or bottle) Lemon Squeezer, (this saves a ton of time with the squeezing!) Agave Syrup (a more mellow flavor than white sugar), decorative bottles (for a nice presentation) Raffia and strawberry stamp (for decorative gift tag. Not the exact stamp I was using, but this one is similar.  I got mine in a small art shop that sadly doesn't sell online)

How-To Make Lemonade
Ingredients
1 ½ cups (350 ml)of freshly squeezed lemon juice
3 cups (700 ml) of water
3 tbsp (45 ml) agave nectar
1 sprig fresh mint.
Instructions
Squeeze lemons into a sieve placed over a bowl and sieve . The sieve will catch the pits.
Mix in agave nectar, and water. Stir to combine. Transfer into a decanter or decorative bottle. Garnish with fresh mint.